Theme plays a very crucial part in providing value to your website. However, many people ignore this factor the most. But we are here to remind you that theme is as important for your online presence as the content you use. In this article, I am comparing Astra vs GeneratePress, two most powerful WordPress themes.
As we all know, most of the websites on the internet are using WordPress as their CMS (Content Management System). Therefore, today, we are going to talk about two of the best themes available on WordPress that not only give you a wonderful design but also responsive performance. 
Astra vs GeneratePress, two of the most loved WordPress themes are here. You might wonder which one would suit you the best. So, to clear out your confusion, let's compare both of them in depth. 
What is Astra Pro?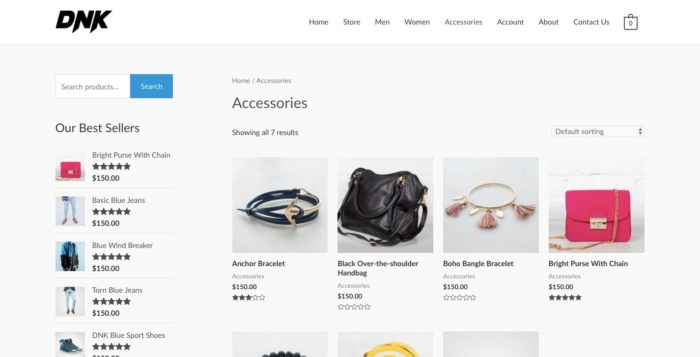 About a decade back, there were not many options available when it comes to WordPress themes. This is when the team of Astra started planning to come up with the best solution for people using WordPress. After loads of research, client feedback, development, and planning, they launched Astra in 2009. 
Today, more than 1,000,000 people are in love with Astra. Besides, you can see that via 3000+ customer reviews and countless 5 stars it has received so far. Astra is totally free except for its pro version.
There are over 70 team members, 50+ products, more than 2 million active users, and 20 K+ daily downloads. So, you can see how far it has come to impress its clients with remarkable services. 
Get Astra Theme
Also Read: Top WordPress Customization Plugins To Improve your Website
Here comes GeneratePress, another free WordPress theme that focuses on both the speed and usability of the user. It was launched in 2014 and it has achieved the tag of most stable theme and best-support on WordPress.
The main aim of GeneratePress is to offer a lightweight foundation to the user without compromising with the ultimate solution to every problem. Therefore, it is counted amongst a few of the ideal ones for any website project. 
As far as its popularity is concerned, GeneratePress has more than 1000 5-star ratings, 3,00,000+ websites are running with this theme and there are more than 70,000 happy customers across the world. Moreover, this theme has around 3,050,000 downloads to date. 
In the next section of Astra vs GeneratePress, we will look at the features offered by both of them.
Get GeneratePress Theme
Also Read: WPX Hosting Vs WPEngine- Which is a Better WordPress Hosting?
Features Offered by Astra
Features are the only thing that makes the platform worth using. As we are focusing on one of the best WordPress themes, let's have a look at what features does Astra has to offer: 
Performance is a major thing that determines the functioning of a website theme. To provide you the best and smooth performance, Astra uses Vanilla JavaScript that prevents blocking jQeury. Moreover, it requires less than 500 KB for its resources and even loads in a few seconds with the best coding. 
Layouts, header & footer options, transparent designs, sticky headers, mobile headers, and page headers, there are plenty of designing layouts available in Astra. What more options can you have?
There is a mega menu. Colors & typography, WooCommerce-ready designs, and much more. Hence, with Astra, you can create the website of your choice. 
From Google fonts to Custom fonts, you can have responsive writing with margin options, different sizes, and even text transformation. Trust me, this is one great feature you can use wisely to create a beautiful and responsive website. 
Coming to a feature that is pretty much important for the WooCommerce websites. eCommerce companies can make good use of grid settings, infinite scroll option, off-canvas sidebar, a drop-down cart, and more.
They can even include the quick view option, gallery option, and sales bubble style. However, all these features are available in the pro version. 
With the magnificent integration of Astra, you can easily connect with the Astra website. In the name of integration, this theme offers LifterLMS that helps you build attraction and catchy online course websites.
The LearnDash is there to provide you user-friendly website. Besides, Schema integration and SEO optimization give you the best and unexpected results. 
If you go for the Astra theme, you can enjoy its amazing features to have full control over the website designing. You can simply use the logo header, a variety of header designs, and add content wherever you want with ease. Moreover, this is not only limited to the header but can also be used to customize the footer. 
Here, you can have a wide range of options such as boxed, width designing, fluid layouts, spacing control, and much more. These layouts are not only limited to the site layout but also extends to the blog post layout.
You can add grids, lists, masonry, highlights, date, excerpts, structure, and much more. Furthermore, as a matter of custom layout, you can use header, footer, 404 page, hooks, and a lot more options available. 
These features make Astra a great WordPress theme. 
Features Offered by GeneratePress
Now, Let's move to the quintessential competitor of Astra, Generator. So, what does GeneratePress has to offer in the name of features? Let's have a look. 
Performance focused
GeneratePress is renowned for its excellent speed, usability, and security that has been impressing users for years, The codes it uses are carefully viewed by the leaders of WordPress who further make sure that you use the latest and most stable coding standards. 
This WordPress theme uses less than 10 KB for your page size that loads with further top-tier speed. Hence, making it one of the most important aspects of the theme.
Besides that, they have one rule, if there is something you don't need, they do not load it. This includes jQuery because the theme prefers clean Vanilla JavaScript. 
For better performance, every website needs good results especially when it comes to SEO optimization. This is taken seriously at GeneratePress. All the websites are built using schema.org to have structured data and lighting loading time.
Moreover, the use of the WCAG 2.0 standard makes sure that all your visitors can easily access your website. In this way, nobody is left out. 
User-friendly features
GeneratePress is super-user friendly and the one reason is that it gives you full control of your website. Now, what can you do with your website?
You can make the best use of custom colors and typography and add a variety of elements to the web pages. Moreover, the layout of the theme offer is great. Use elements like padding, margins, sidebars layouts, and much more. 
Pages you build using GeneratePress builder are simply great. All this can be done easily even if you do not know WordPress coding. Moreover, the user-friendly plugins make it a lot easier and nice to play with. 
Want to know more? There is a wide range of hooks and filters that you can use on your website without any limit. Besides, one best thing about GeneratePress is its translation and RTL features. With GeneratePress you can translate your website into more than 20 languages and share it with many communities. 
Pricing
As we know, both Astra vs GeneratePress are totally free of cost but there are certain features you get only with the premium version.
You can have the premium version of GeneratePress at just $49.95. With this plan, you can get access to all premium modules, site library, unlimited websites, 40% discount, and 1 year of updates and support. Besides, if you don't like it, you can always ask for your money back within 30-days. 
Get GeneratePress Theme
Read: 10+ Elementor Ready Themes and Templates of 2020
What about Astra's plans?
Well, pricing on Astra is divided into 3 plans: Astra Pro, Mini Agency Bundle, and Agency Bundle. It's Astra Pro is the most recommended one that comes with a cost of $59 with all pro features, 20+ templates, and much more.
The Mini Agency Bundle will be around $276 and it will come with all the exciting features every agency would need. Moreover, the Agency Bundle is the most popular one that will cost you around $523 and has all the business-level products. 
Get Astra Theme
Read: Astra Pro Black Friday Offers- Make Your Website Super Attractive
Conclusion: Astra vs GeneratePress
Both Astra vs GeneratePress are a few of the best themes every WordPress user must go for. So, to conclude, we can say, both are equally nice and are perfect for any business agencies and eCommerce websites.