FTP is the protocol (file transfer protocol) which helps you connect to your remote server and transmit the files. You can send and receive files from a server using this protocol.
It is used when you have to upload a file from your computer (client) to the remote server over a network. Mostly, it is seen that maximum servers have a basic FTP function that works through any browser as a whole but it is quite difficult to use. Here comes the role of FTP client software. With the FTP client, you get to use a native app that connects directly to your  remote server, rather than relying on the browser.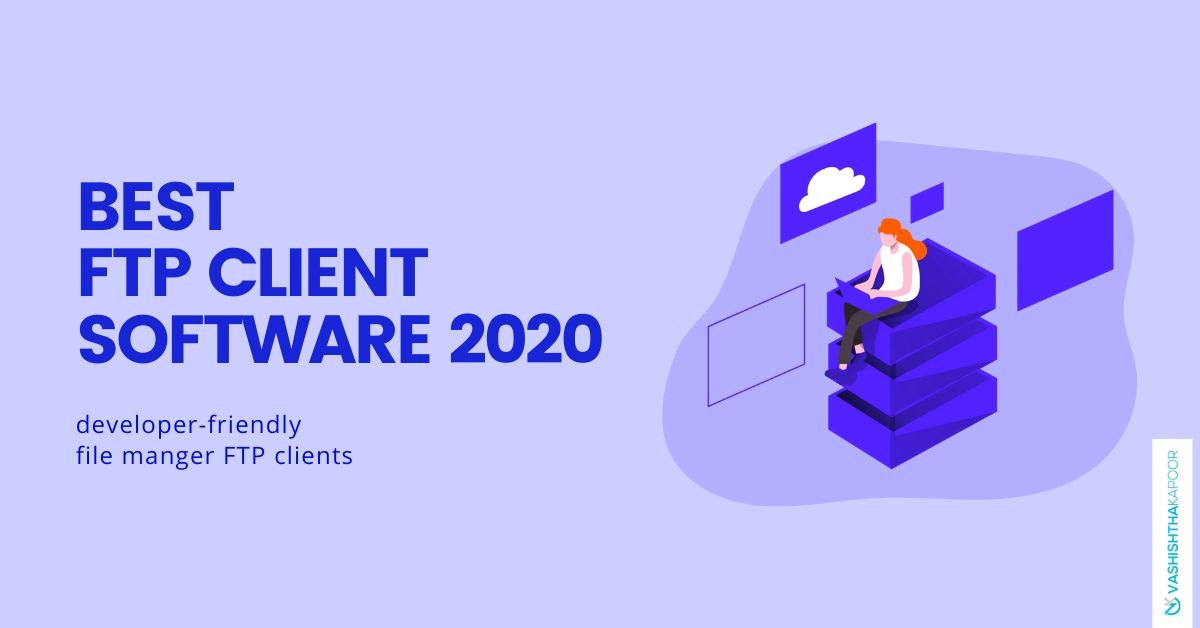 A good FTP Client Software offers you characteristics like easy to use, which means the user interface should be smooth enough that you don't have to dive deep into menus, commands, or do anything else intuitively to be able to connect to a server. Another important characteristic is that the software should be reliable unlike browser-based ones. It should be able to handle slow and dropped internet connection without failing all the time. It should be able to upload large files without errors, which browser-based ones seldom fail to do. FTP client software should be lightweight and compact and it shouldn't be wasting more of your system's resources as you won't be doing a single task at a time.
How to get a Cloud Hosting Server
To be able to host your website on cloud and transmit files using FTP client on the same, you need to have a cloud hosting server.
SkySilk is a cloud hosting service provider offering simple, scalable, and affordable cloud computing solutions. The ultimate goal of their services is to offer tools that range across the entire stack, making it easier for any developer, business, or individual to utilize cloud computing resources.
With a straight forward pricing structure, you can deploy the server with the optimum resources and in the affordable cost.
Skysilk also provides elastic scalability by providing infrastructure that includes simple automation, scaling, and VPS deployment. Out of the best cloud hosting providers, Skysilk pricing is way more cheaper, flexible and unique. Skysilk offers a range of VPS plans which are carefully designed to offer resources that fit any project.
Get $200 when you add $200
More Information
5 Best FTP Clients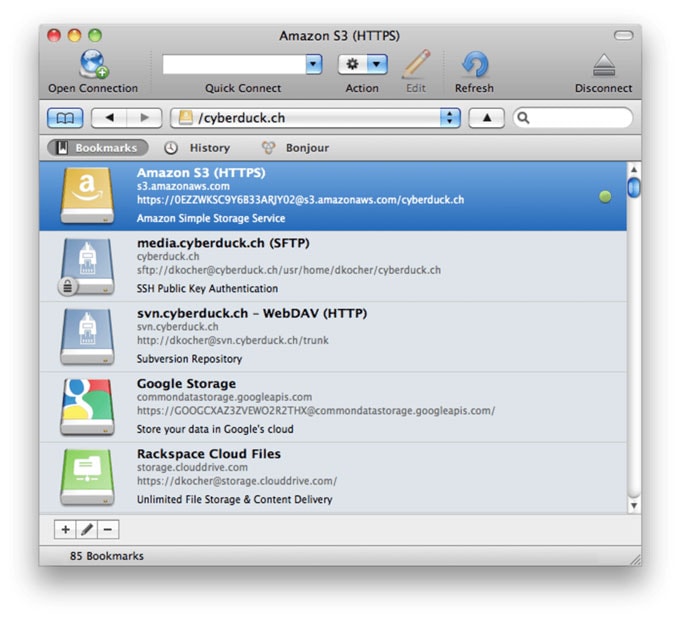 Cyberduck is one of the most preferred FTP Client Software by Mac users. Ask any developer the best FTP Client Software, Cyberduck will be at the top of their preferences. Cyberduck has many features which makes it their first preference. Firstly, it is absolutely free of cost. You don't have to pay anything for its usage. Secondly, it is great looking, easy to use, and offers a wide range of protocols like FTP, SFTP, WebDAV, Amazon S3, OpenStackSwift, BackBlazeB2, Microsoft Azure, OneDrive, Google Drive and Dropbox.
Apart from this, one interesting feature is that no matter whatever server you are using, you will be able to connect to it very easily, with Cyberduck. It is also available for Windows but it is preferred by Mac users. As soon as you open its website, you will see various Mac apps and features like Finder, Notification Centre, and Retina displays.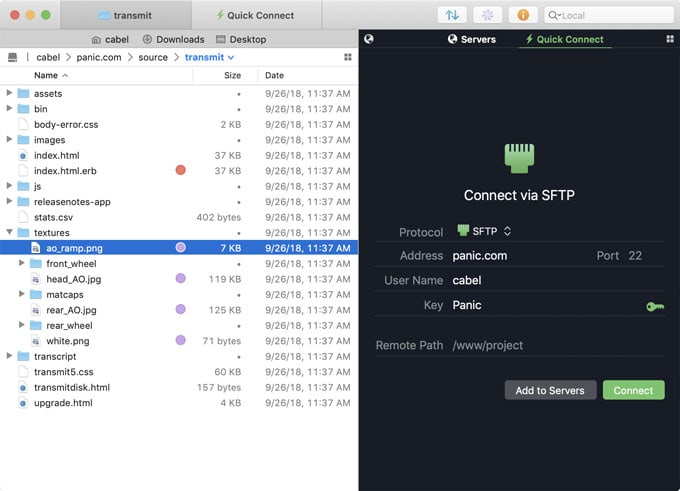 Transmit 5, another best FTP client software for Mac users is known as the "gold standard of macOS file transfer apps" by its developer Panic Inc. Transmit can connect to your servers using FTP, SFTP, FTPS, Amazon S3, or WebDAV protocols. Not only this, but it can also directly connect to your Amazon Drive, BackBlaze, Microsoft OneDrive, Microsoft OneDrive Business, OpenStackSwift, and RackSpace Cloud File cloud storage. This app is highly developed and appreciated as it has features like automated folder syncing, local- local, remote-remote sync, 2FA support, Rule-based syncing and so much more for its users.  One of the best app for Mac users and with a support team to help you out at crunch times.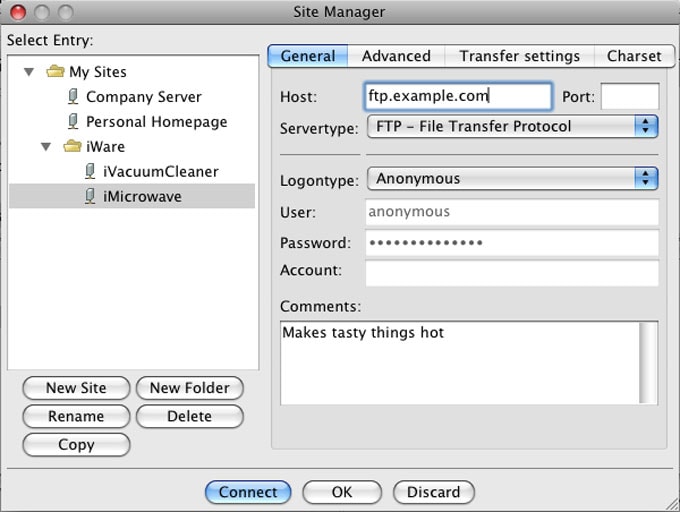 Another favorite software for web developers. With an amazing user interface, it is pretty easy to use and works on both Mac and Windows. It supports FTPS and SFTP.  It has a multilingual and comprehensive interface, uploads file within seconds without errors, and runs on multiple platforms including Linux. One of the best File management system. For its smooth running, it has features like drag and drop for uploading files and it helps you to connect to your web provider and manage your FTP server. But apart from these pros of FileZilla, there are certain cons as well like frequent updates, specific directory instructions, and difficulty in learning the setup. But keeping these aside, it is one of the best free FTP Client Software.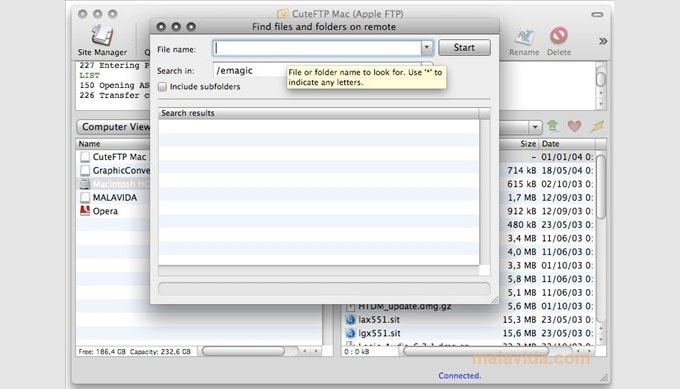 Another great FTP Client Server for Mac and Windows. It offers great features like OpenPGP encryption and supports file compression as well. CuteFTP also supports FTP, SFTP and WebDav. It offers one-time password authentication features and has a built-in wizard for the help of novice users. Though it is a paid FTP client and its coding can be a bit complex for beginners.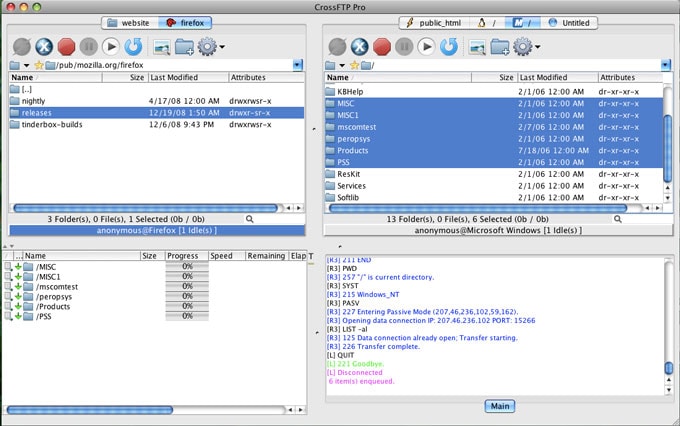 This is a cross-platform FTP plugin that works on Mac, Windows, and Linux. It is totally free and has features like batch transfer. It is pretty simple to install and reliable. It encrypts passwords ensuring the safety of data. Archives can be browsed and extracted easily. It supports UNICODE, CJK, and international encoding. Community support is available as well for the help of its users. Its user interface needs some improvement though. But apart from it, it is another most preferred FTP Client Software.
Easiest FTP Client
As we already discussed the features of all these FTP client programs. On a MacOS device, any program should be running smoothly. All it takes to become the best would be how easy to use the software is.
Out of all, In my view, Filezilla is widely used by developers and non-developers as well.