Do you want to dynamically display different content to different visitors? If-So WordPress plugin can help you do that. So read everything about this dynamic WordPress plugin in my If-So review.
About If-So
If-So is a WordPress plugin that enables you to dynamically add or delete information from your website depending on a visitor's interaction.
Your visitors will be more engaged, converted, and bought as a result of this enhancement! You may tailor material to the visitor's nation, state, or continent. The content of the schedule varies according to the date.
Content should be scheduled according to the day and time of the week. Utilize messaging written in the visitor's native language to get their attention.
Visitors who follow a personalized link will view customized content. You may tailor the content for users that arrive through a certain domain or website.
On mobile devices, tablets, and desktop computers, several types of material may be loaded. Depending on how often a person visits the site, call to action may be changed.
Visitors in various time zones see a variety of different materials. You may tailor the material shown to users who have arrived through a certain page on your website. Split testing two to four content versions allows for content optimization.
How To Sign Up for If-So?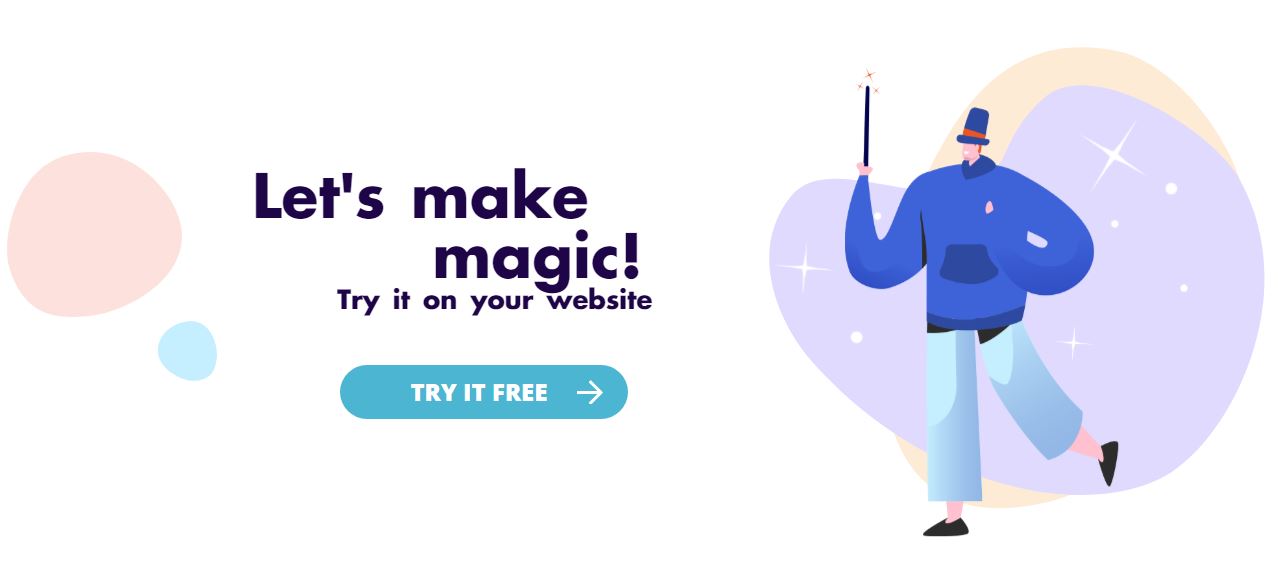 Here I will be telling you the steps to sign-up for If-So –
Step – 1: Go to the official website of If-So from here – https://www.if-so.com/
Step – 2: Move the cursor to 'Plans' and then click on 'Pro'.
Step – 3: There, choose the pricing plan of your choice, and below it, click on 'BUY IT NOW'.
Step – 4: Fill up the details asked for, agree to the terms and conditions, and click on 'Purchase'.
That is it. You are good to go now.
Get If-so for $149 (LTD)
Pricing Options
If-So has 2 pricing options for you.
Pro Plans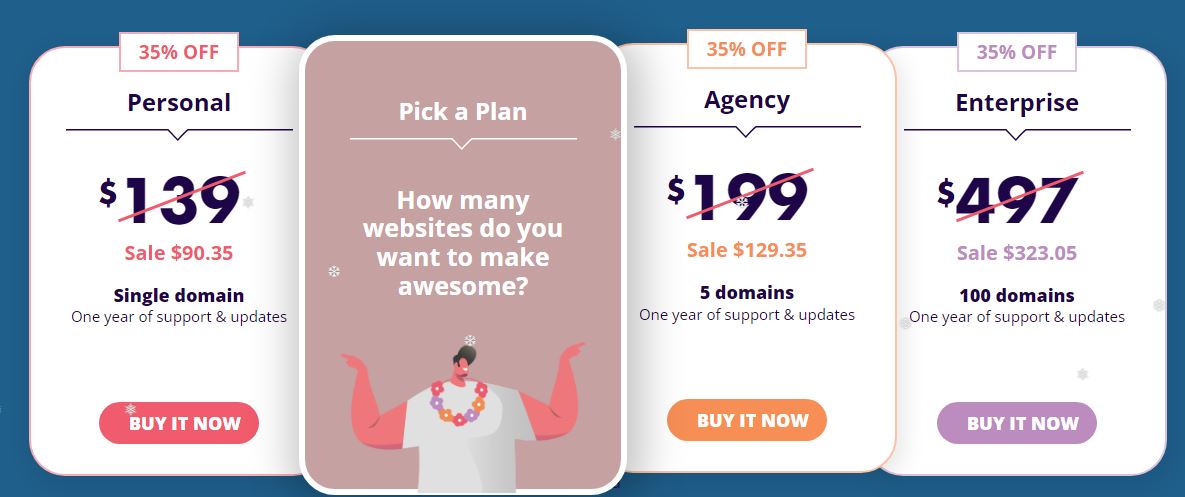 Personal Plan: With this, you can only work on a single domain and It will cost you $90.35 for a year of updates and support.
Agency Plan: With this, you can work on 5 domains and It will cost you $129.35 for a year of updates and support.
Enterprise Plan: With this, you can work on as many as 100 domains and It will cost you $323.05 for a year of updates and support.
They also have geolocation plans.
Geolocation plans

Free: You can download the free version and enjoy up to 250 sessions.
Geo Basic: The plan starts at $5 offering 10,000 monthly sessions.
Geo Pro: Starting at $10 with 35,000 monthly sessions.
Geo Super: $25 for 100,000 monthly sessions is what this plan can offer you.
What People Say About If-So (Testimonials)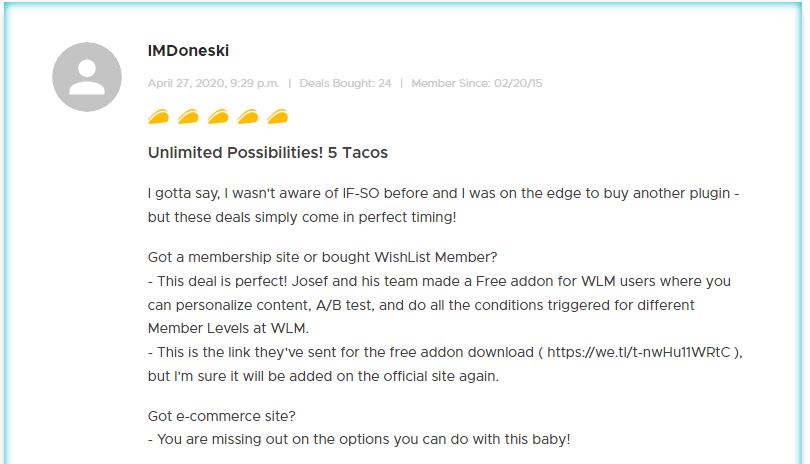 FAQs about If-So
Is it OK to utilize If-So in the page title field?
You certainly can. By default, the title box for pages/posts does not support shortcodes. To enable the usage of If-So in the page title field, go to If-So Settings in your WordPress dashboard and click the Allow shortcodes in titles option.
Is it necessary for me to have coding knowledge to generate dynamic content?
Nope! To create dynamic content, just choose criteria from a preset list and provide the material that will be shown if it is satisfied.
What is the If-So Plugin for WordPress?
If-So is a WordPress Plugin for dynamic content that enables site managers to customize material based on a predetermined set of circumstances or by using Dynamic Keyword Insertion shortcodes.
Also Read:
If-So Review Conclusions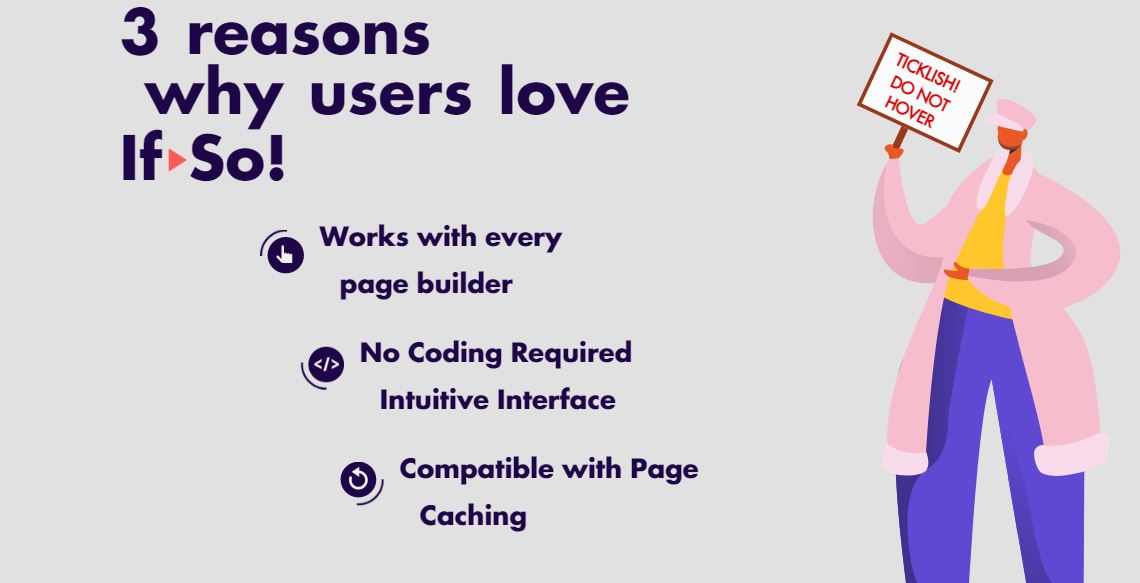 As you can see there are so many advantages of using If-So and is an incredible platform. If used in the right way, If-So can definitely help you boom your business in no time. So, I would definitely recommend using If-So.
There is no coding required and the plugin works seamlessly perfect with any landing page builder. The compatibility is awesome with page caching giving you 100% efficiency.
Get If-so for $149 (LTD)