Any business depends on the customer's demand and wants. But how do companies get to know what their target customers actually want?
Well, to ease up the work of the company, some companies offer this service for you. What is the best source for the internet? Therefore, two of the best platforms that can serve you with the best of information are Mailchimp and Drip. 
Both Mailchimp and Drip are excellent at collecting data to help their clients build businesses like never before. However, which one is better than the other?
Let's figure that out here.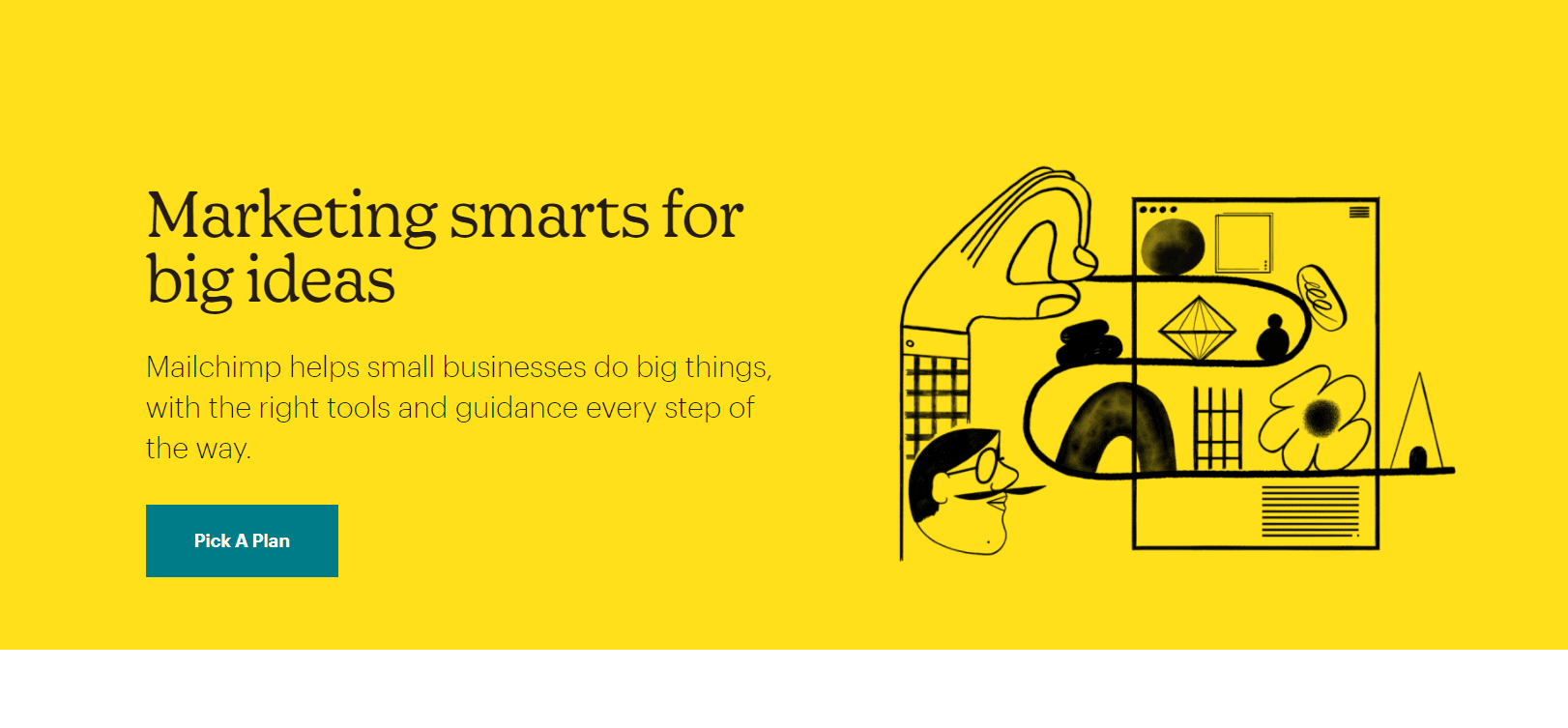 Mailchimp is one of the most popular marketing automation platforms that was founded in 2001 in America. It is the platform that most small business owners use to grow their business with smart marketing techniques. 
Both the founders of Mailchimp were pretty excited to come up with something for big corporate. Eventually, they created the technology that empowers small businesses to develop innovative and delightful strategies for better growth. 
Throughout the period of these 20 years, Mailchimp ranks amongst the top email marketing and all-in-one marketing solution. Besides, with the help of amazing tools and services provided by the company, more than 12,50,000 customers are able to grow their business to the next level. 
Introduction to Drip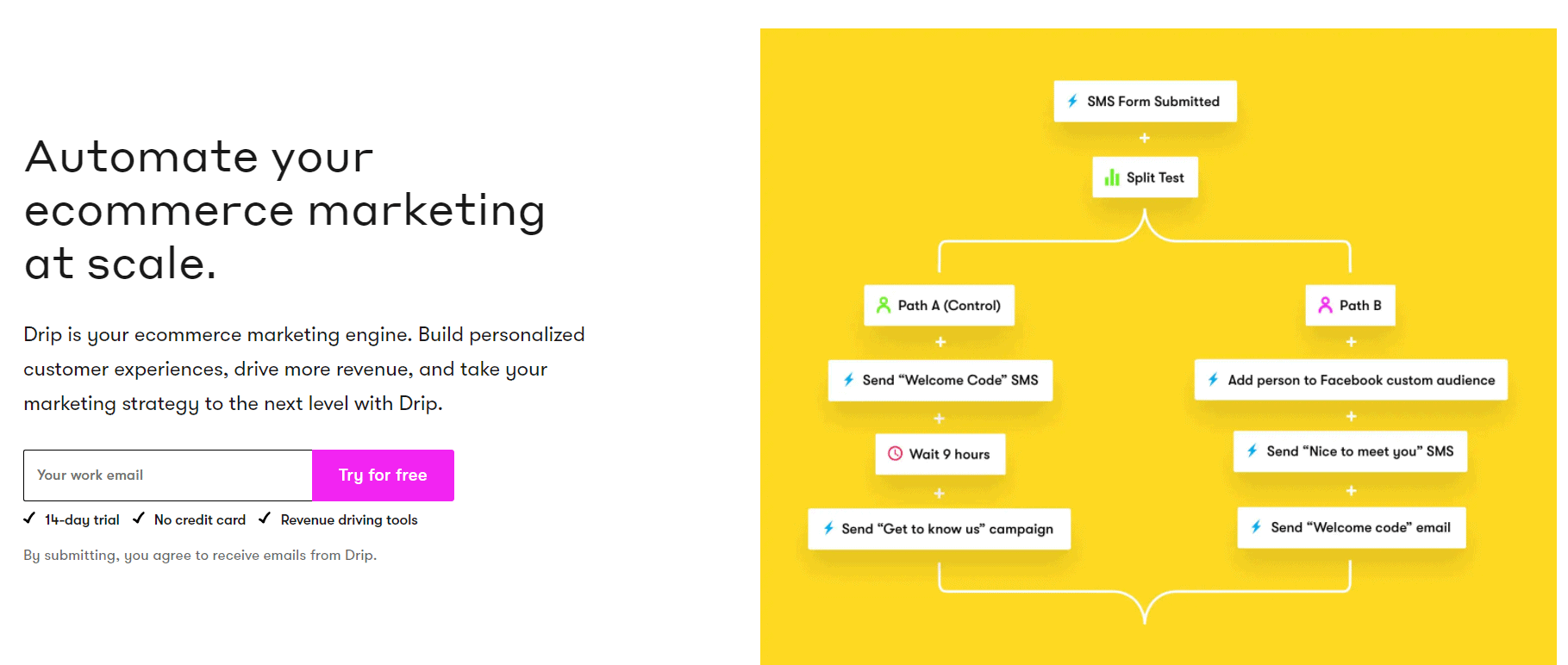 Just like Mailchimp, Drip is one platform that is renowned for its ECRM or Ecommerce Customer Resources Management services. The founder of Drip started the company in 2012 and since then, it has been empowering eCommerce companies to find ways to grow. 
There are a few basic principles that Drip follows and some of the principles involve the idea of offering everything to the users and always putting the customers first. 
To date, Drip has been able to serve its excellent services to many companies and marketers. They are now making millions of dollars every year. Moreover, more than 27,000 marketers trust this platform like no other. 
Features of Mailchimp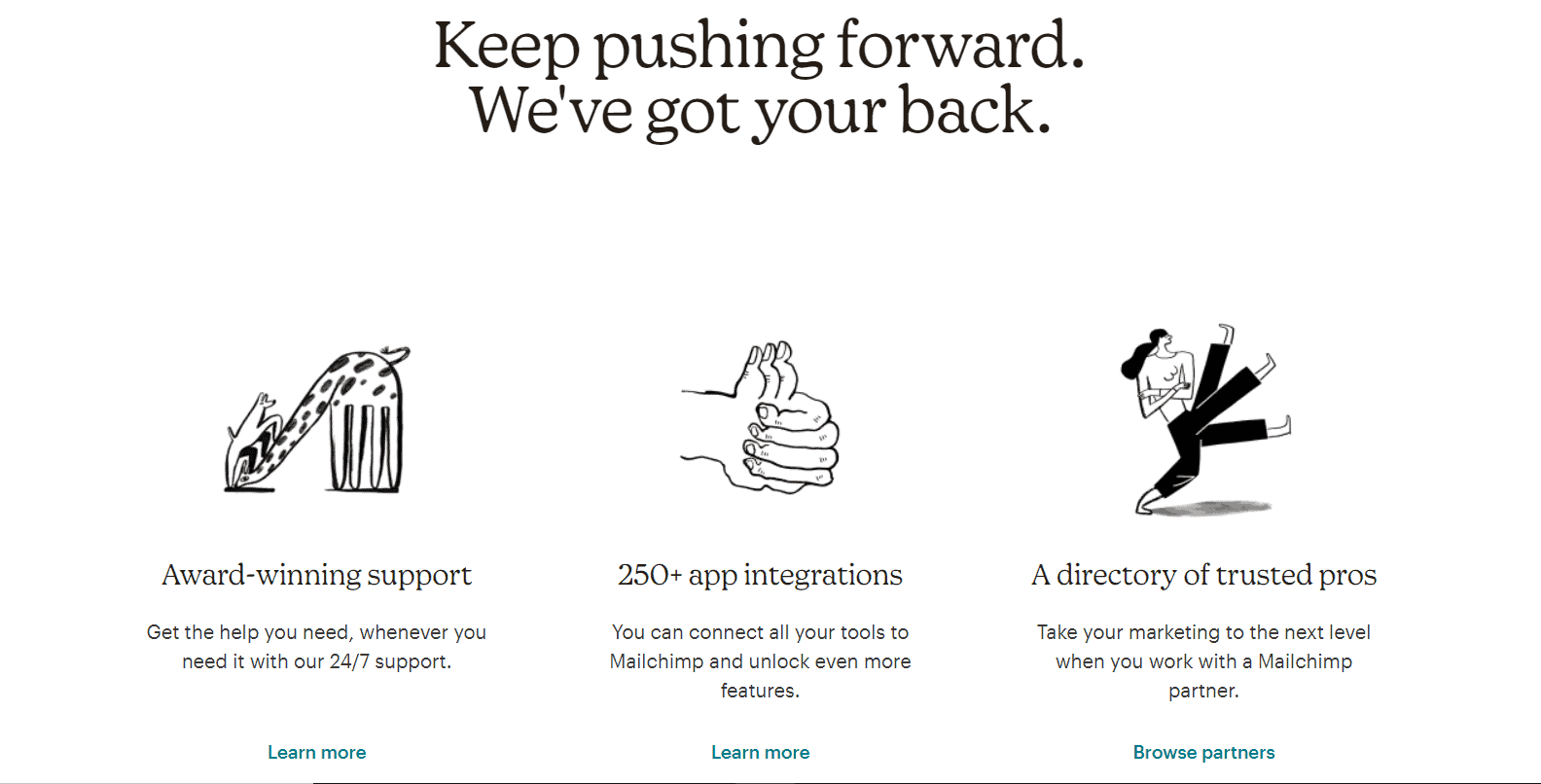 To get a deeper knowledge of Mailchimp, it is necessary to look at the features it offers. I mean what is the reason most bloggers and businesses use Mailchimp for their customer research? Let's see what features does it offers. 
You have a business, you must be having your client's email list. You can simply share your email list with Mailchimp and receive the statistics and data on the basis of which you can grow. Analyzing this data is something that you would have to do. Once you come up with some nice email marketing strategy, you are good to grow your email list more. 
Mailchimp allows you to build beautiful templates that you can send out to your email lists. Even if you do not know coding or designing, you can easily create what you are actually looking for. 
Having cohesion is one of the most essential things for any business. Therefore, the freedom of creating your template is just amazing. This is because not only you will create your design but also use the same color, font, pictures, and styles to maintain the cohesion of the brand. 
You can share a wide number of emails with people. In return, Mailchimp will offer you the report including information such as how many people opened the mail, how much average time was spend on the mail, and who clicked the link, and so on. This analysis is very crucial to get the best understanding of your email marketing. 
Mailchimp has actually got an award-winning customer support system. It is a few of the internationally recognized feature of the company that is loved by its customers. No matter if it's about live chat or email support, the team helps you out with any doubts you have about the functioning of the system. 
Not aware of coding? Don't know where to start because you are new to the business? Facing problems getting things right and organized? Not a problem with Mailchimp because it is that beginner-friendly. Therefore, with this platform, there is no need for you to think about how are you going to start with your periodic newsletter or brand emails. The Mailchimp team will make things a lot easier than you can imagine.  
By automation, we mean that it is super easy to use because everything here is automatic. Once you get used to its beginner-friendly features, you are good to explore the automation characteristics it offers. 
All these brilliant features make Mailchimp an excellent platform for your business growth. 
Features of Drip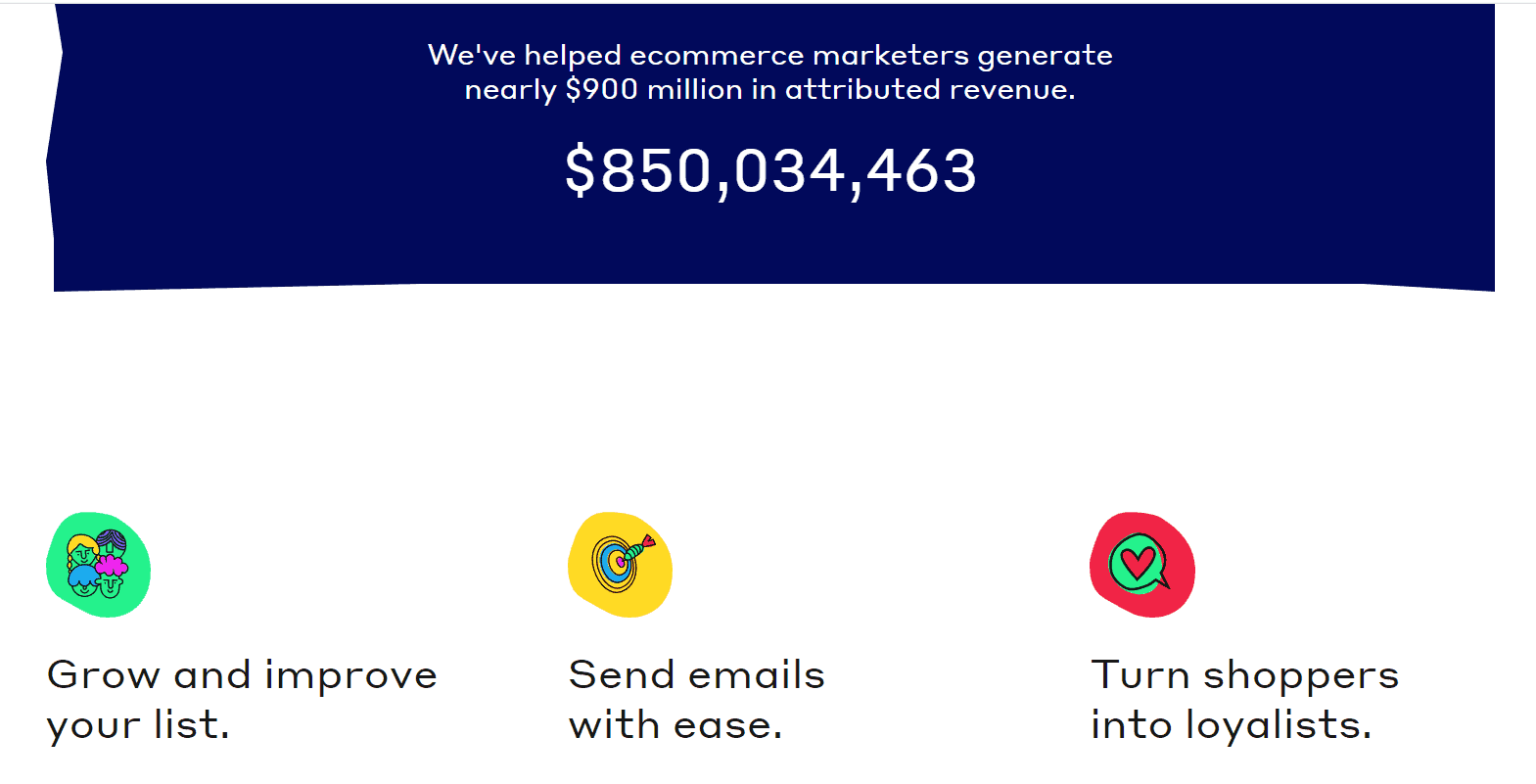 To compare Drip with Mailchimp, we need to look at the characteristics and goodness of Drip. So, let's have a look at everything Drip has to offer. 
Better reporting and analytics
For any business and its scope to grow, analysis of the records is a must. Therefore, platforms like Drip are a wonderful source from where you can have accurate results. From these results, you can come up with a better strategy for your business. Besides, if you face any difficulty, you can totally use the automatic process of the company. 
Be it budgeting, keeping calendars, or any events or webinars, Drip helps you manage everything well and eliminate hustle. It can handle multiple tasks for you which include online ads, campaigns, landing pages, and much more. 
With Drip, you can build and personalize the emails you send out to your clients. You can send out outbound emails and manage deliverability and responses to understand and analyze for better growth. 
Social media can be a big headache for the team. How about assigning this task to a trustable platform? Drip can be the one. You know why? Because it is very good at listing social media handles, social media sharing, engagements, campaigns, ads, and much more. Trust us, this is a big relief especially if you are someone new to the business world. 
Managing leads and contacts
Leads and contacts are the most important assets of any company. Therefore, Drip helps you manage the data of these leads and maintain interaction between prospects and the company. Also, it helps in maintaining the quality of the database and keeps it clean for better analysis. 
The best of online marketing 
Online marketing can be a tough job for beginners but when it comes to Drip, any amateur can make the best of it. The team of Drip helps you out with dynamic content, the creation of landing pages, and forms that can affect your performance. Moreover, these are mobile optimized to offer your target audience the convenience they seek. 
These outstanding features make Drip an amazing platform for eCommerce business owners. 
Pricing Mailchimp and Drip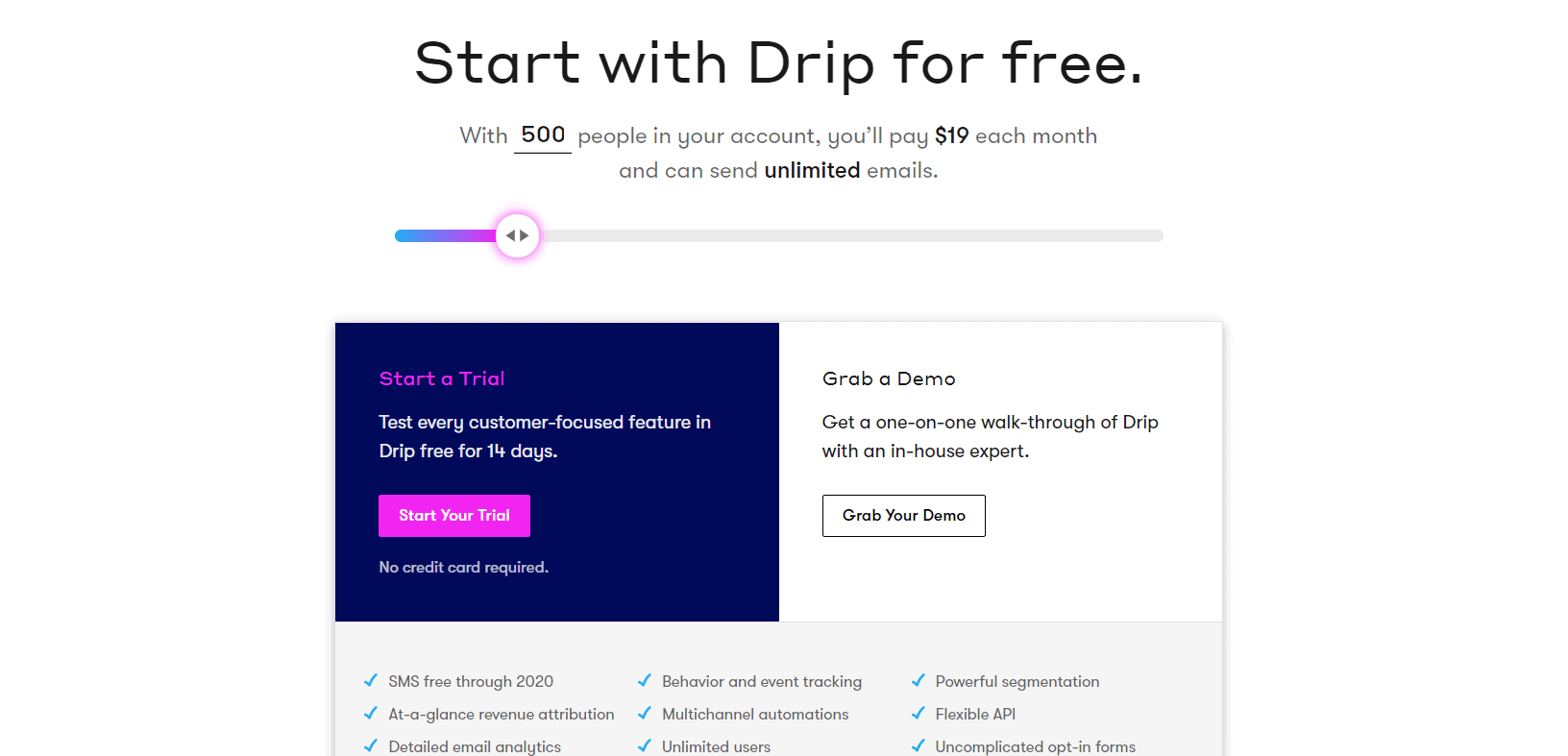 Looking at the prices of Drip, we can see that it all depends on the number of people you want to interact with. For instance, if you want to interact with a maximum of 500 people, the company will charge you $19/month. This price range goes to $1599/month if you want to attract around 1,40,000 people. Besides, if you want more, you can discuss with the team and get your deal. 
Talking about Mailchimp, it has three paid packages- Premium: 299/month, Standard: $14.99/month, and Essential: $9.99/month. All these come with different facilities and contact limits.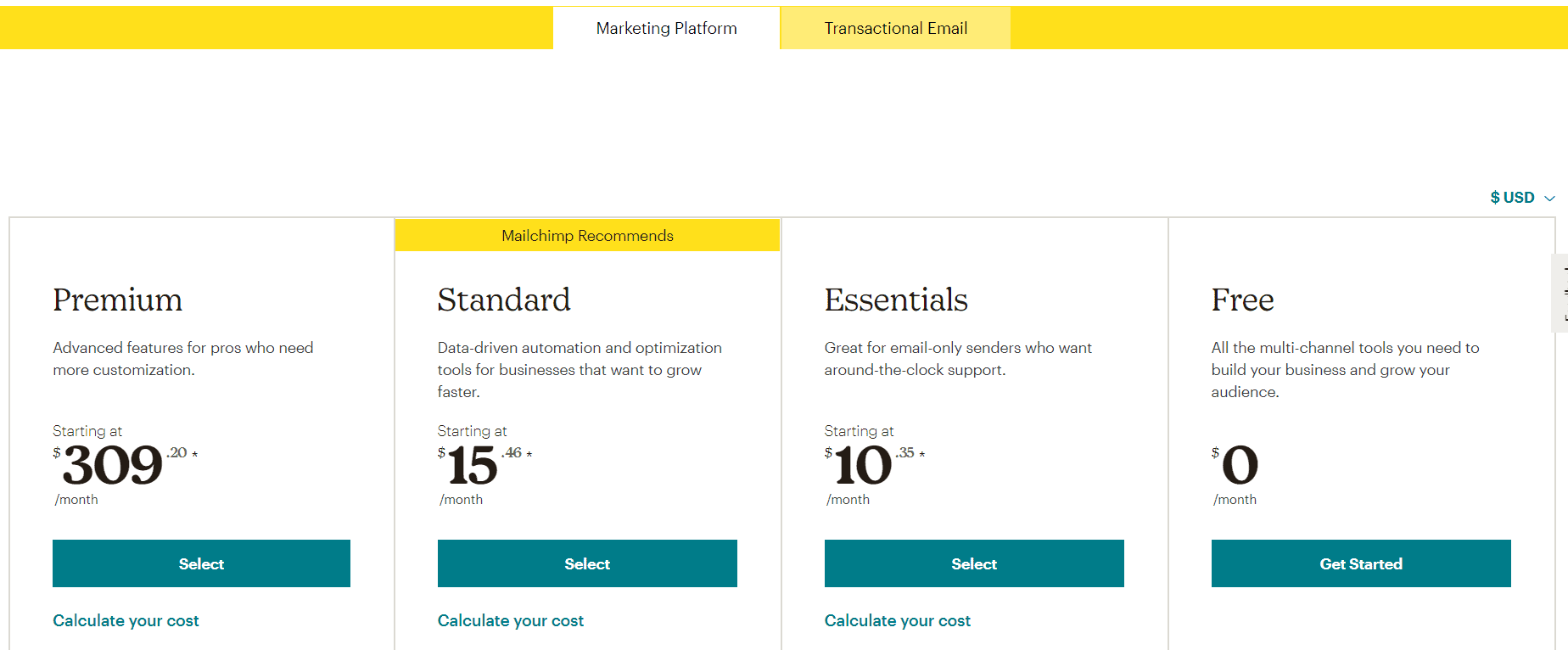 Free packages. 
The best thing about Mailchimp is that it offers a free package for people who are starting with their online business. This has some limited services but there is no time limit for this package. 
As far as Drip is concerned, there is a free trial for 14 days. So, the user can either test the tools for 14 days or check out the demo it offers. 
Conclusion 
Both Mailchimp and Drip are good at their own places but as we talk about prices and free package, Mailchimp is a complete winner. However, if you are looking for specialization in eCommerce, Drip is the platform for you. 
So, decide what you want and make the best choice of selecting the best platform for you. Also, if you have any queries, comment down below and we will be happy to help you.