I have compiled a list of Mark Zuckerberg quotes in this article that will motivate and inspire you.
Mark Elliot Zuckerberg ( /ZUCK-BERG; born May 14, 1984) is an American digital entrepreneur and philanthropist. He is the chairman, CEO, and controlling owner of Facebook (formerly Meta Platforms), for which he was a co-founder.
According to The New York Times, at Harvard University in 2004, Mark Zuckerberg launched Facebook with four other Harvard roommates: Eduardo Saverin, Andrew McCollum, Dustin Moskovitz, and Chris Hughes.
The site was originally designed to visit only college campuses before gradually expanding outside of universities and obtaining one billion users by 2012.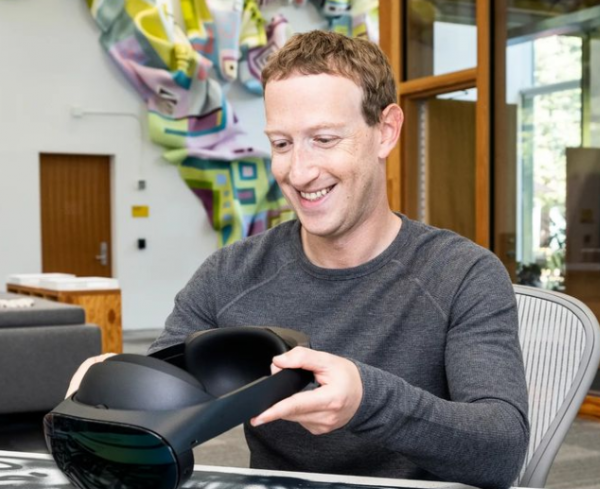 Mark Zuckerberg founded the social network in 2004 and took it public in 2012. He became the world's youngest self-made billionaire when he was 23 years old. According to Forbes' Real-Time Billionaires, as of March 2022, Zuckerberg had a net worth of $74.5 billion.
Since 2008, Time magazine has named Zuckerberg among the world's most influential people as part of its Person of the Year award, which he won in 2010. In December 2016, Zuckerberg was ranked tenth on Forbes' list of The World's Most Powerful People.
Name
Mark Zuckerberg
Born
14 May 1984 (age 38 years)
Place of Birth
White Plains, New York, United States
Education
Harvard University (2002–2004),
Occupation
Media proprietor
Internet entrepreneur
philanthropist
Nationality
American
Books
Open Form: Facebook Artists in Residence, 2012-2017, Mark Zuckerberg
Award
Axel Springer Award
Done is Better than Perfect.
Ideas don't come out fully formed. They only become clear as you work on them. You Just have to get started.
Entrepreneurship is about creating change, not just companies.
Find that thing you are super passionate about.
People don't care about what you say, they care about what you build.
By giving people the power to share, we're making the world more transparent.
Move fast and break things. Unless you are breaking stuff, you are not moving fast enough.
When you give everyone a voice and give people power, the system usually ends up in a really good place.
I think a simple rule of business is, if you do the things that are easier first, then you can actually make a lot of progress.
Your goal should never be starting a company. Focus on the change you want to make.
Don't let anyone tell you to change who you are.
Helping a billion people connect is amazing, humbling and by far the thing I am most proud of in my life.
The basis of our partnership strategy and our partnership approach: We build the social technology. They provide the music.
Ideas don't come out fully formed. They only become clear as you work on them. You Just have to get started.
The thing that we are trying to do at Facebook, is just help people connect and communicate more efficiently.
Mark Zuckerberg Quotes About Life
If you're always under the pressure of real identity. I think that is somewhat of a burden.
The biggest risk is not taking any risk… In a world that changing really quickly, the only strategy that is guaranteed to fail is not taking risks.
Ideas don't come out fully formed. They only become clear as you work on them. You Just have to get started.
We are all human, no one is perfect. Focus not on the mistakes but as much good as you cannot was all trial and error. You cannot be afraid of making mistakes.
"A guy how makes a new chair doesn't owe money to everyone who ever built a chair.
Having two identities for yourself is an example of a lack of integrity.
You are better off trying something and having it not work and learning from that than not doing anything at all.
Don't discount yourself, no matter what you're doing. Everyone has a unique perspective that they can bring to the world.
You don't let people deter you. That's how you do it.
Some people dream of success, while others wake up and work hard at it.
It takes courage to choose hope over fear.
Quick Links:
Final Words: Mark Zuckerberg Quotes
Can you imagine how dull your life might be if Facebook were no longer around? Most likely, your response will be NO. Of course, today, Facebook has become an important aspect of our daily existence.
This is a gift and a blessing from the technology genius Mark Zuckerberg. Yes, at the age of just 19, he built this social networking site, which has quickly become popular among the masses. On the list of the world's 100 wealthiest and most powerful people, Mark Zuckerberg has been recognized. In 2010, he was given the Person of the Year Award.