One of the best and fastest ways to earn money is e-commerce. With the rise in restriction over offline trading, this is the only way that people can now survive in the market.
There are two options that a person can do. Number one is that you can sell out your customized products. The second one is that you can try to sell products that are already existing on a platform. 
The two best options to consider could be Print-on-Demand vs AliExpress Dropshipping. These two platforms are often confused and their functions are interchanged.
It is important that you pick the right option by understanding exactly is the difference between the two platforms. Once you are clear about the two options at hand, you can easily proceed with the platform you think will help you.
To know which one amongst Print-on-demand vs AliExpress to choose, read this article.
Comparing Print-on-demand vs AliExpress
Print-On-Demand
What Is Print-On-Demand?
The first thing you need to know is that the platform is one that allows a person to sell out their own products. Print on Demand or POD is the term used for describing the selling of products that have customized designs or logos.
For example, it could be a printed shirt or a book or anything that the business themselves produce.
Types Of Print-On-Demand Sites
There are different platforms that you can use to get Print-on-Demand products to be on sale. Here are some of the options that you can take into consideration while you are thinking of Print-on-Demand.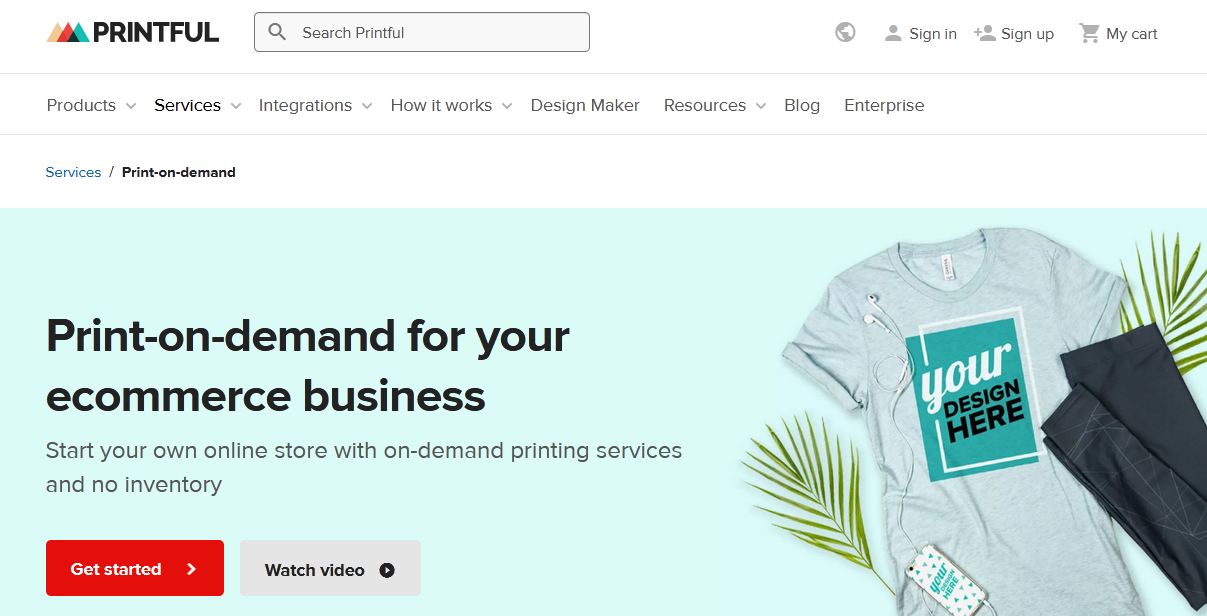 Printful hits the first in this list because you can trust this platform blindly, any day. If you want to give your brand a kick start, then you can try using Printful. They also promise a 3-day average turnaround.
This is the best thing a start-up can experience. The website has everything mentioned on it.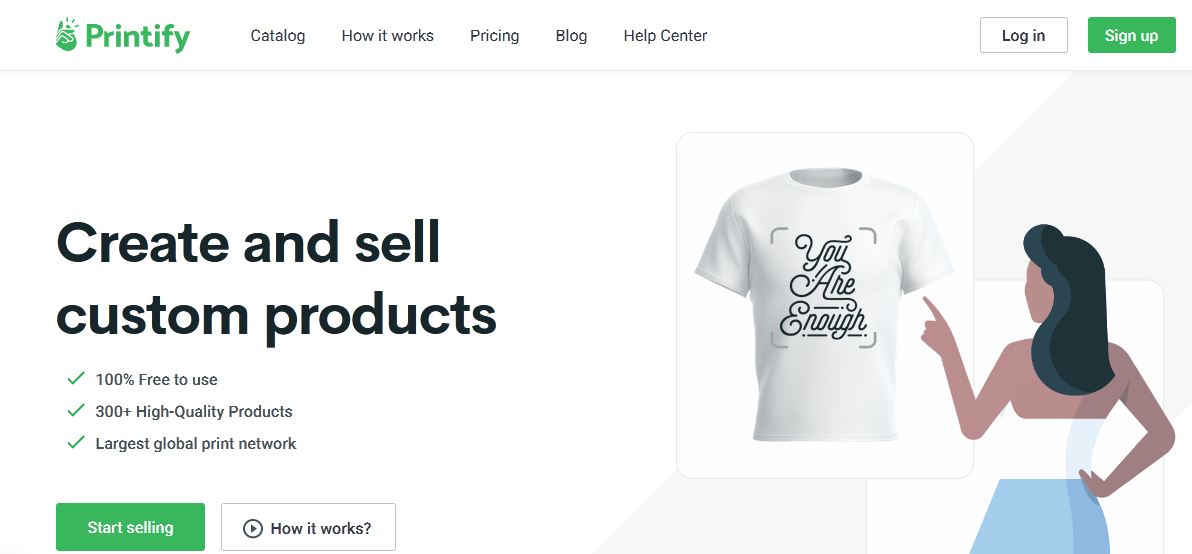 You also have another platform to sell out your customized products without having to struggle a lot. This is an extremely transparent platform that you can easily rely upon. The best part is that this platform is completely free of charge.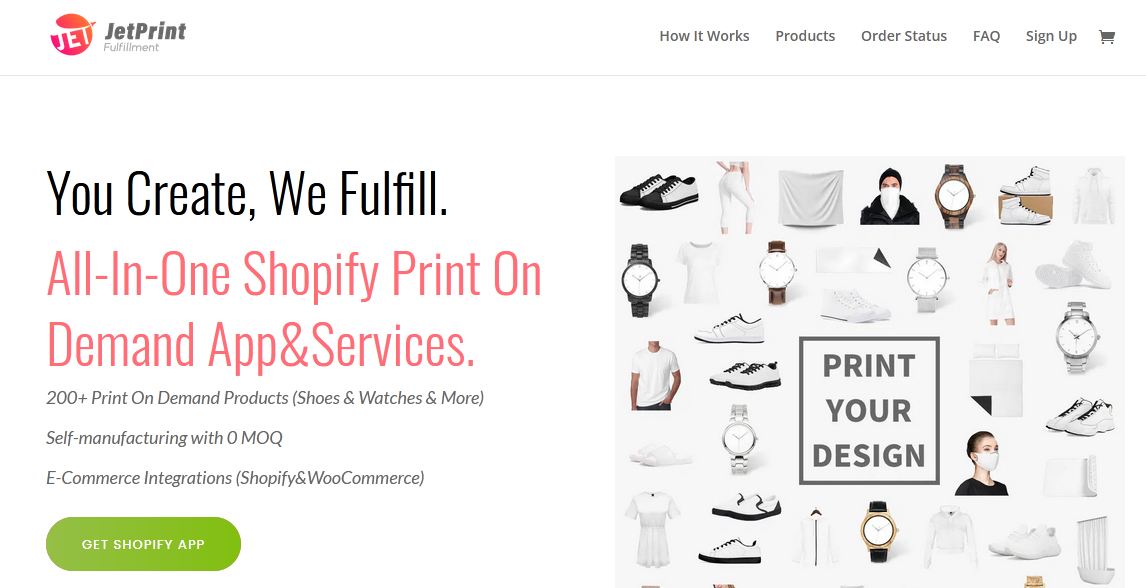 If you are aiming at giving apt customer service, then this is the best platform. This site gives you more than 300 custom products that you can take advantage of.
Using Print-On-Demand Services
For most people, using a print-on-demand service is probably the way to go. You can hire an existing printing facility to drop-ship the products for you, or look for a dedicated print on demand service which will handle the printing, shipping, and customer service for you.
This means that you don't have to worry about maintaining your own warehouse or taking care of any of the logistical aspects of getting the books shipped to customers.
For Print-on-demand brands, the choice of which supplier to use when setting up their business is an important one.
If they pick incorrectly, there may be volumes of unsold stock in their warehouse; if they're too small, they may find themselves struggling to fulfill high levels of demand.
When printing on demand with AliExpress dropshippers, the choice of which supplier to use is an important consideration for any business owner looking to grow their brand without getting tied down by physical stock.
AliExpress Dropshipping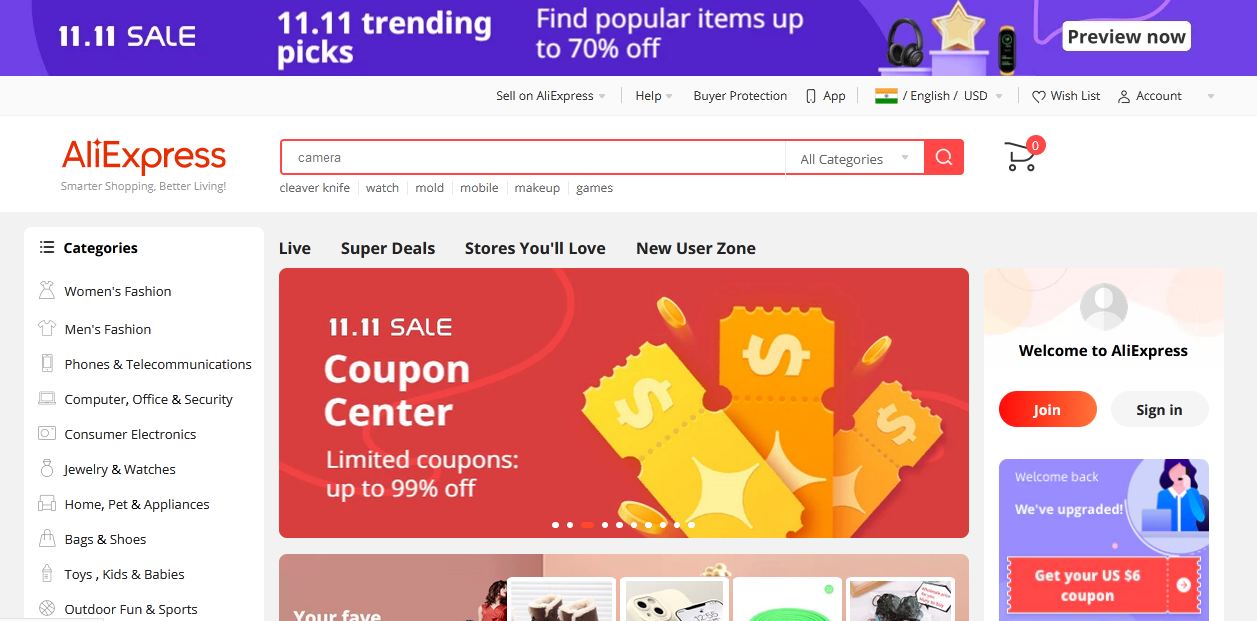 If you're new to dropshipping or starting an online business in general, then it's likely that your path will lead you through services like AliExpress.
There are hundreds of thousands of different products available on the site, and for plenty of sellers, it's an excellent way to get their product on the market.
But what sets apart the best dropshippers from the rest?
AliExpress gives you access to millions of products at wholesale prices, so you can start your own business without worrying about inventory or shipping.
Best of all, you never have to worry about storage space for products in China, because everything is purchased and shipped directly to your customers.
Use our platform to showcase your brand and products with professional-looking visuals that showcase all the best features, and present orders in a simple checkout process.
Dropshipping has never been easier than it is with AliExpress. With more than seven million products, you can find anything you need to offer customers.
No need to worry about packing and shipping, your business can focus on customer service and great prices.
Since the buyer places their order with the seller, it's up to the seller to process that order. The seller then passes it to the AliExpress dropshipping app, which tries to fulfill it by looking through AliExpress' offerings for something similar.
It might even check out other stores' products! If something is found, the app will buy the product and email the seller telling them what they bought.
The seller can now ship it out to the buyer.
Using AliExpress Dropshipping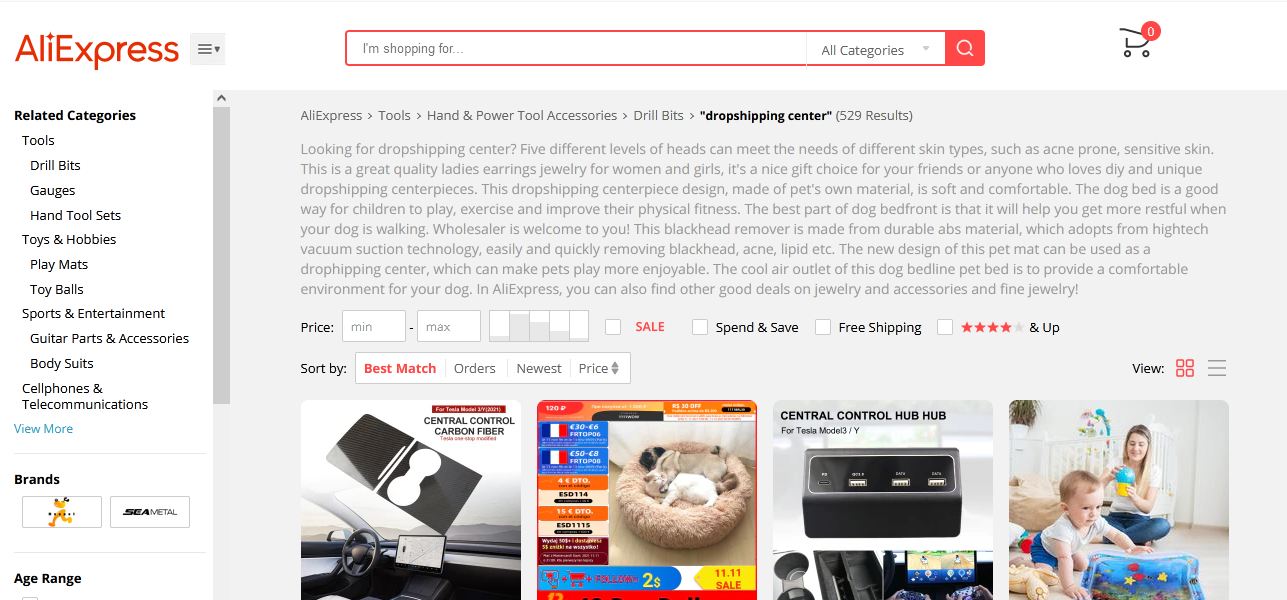 The big difference between print on demand and AliExpress is the scope of the products available; at its core, you can generally import print on demand products, but dropshipping is usually for individual products.
There is also an alternative for those who want to earn extra money fast and effortlessly. You can open a store on Print On Demand sites such as Redbubble or Society6.
This audience has already proven to be exceptionally lucrative, so it makes sense to expand with AliExpress products here.
It's not even necessary to invest in design and marketing: most of the items just need a bit of tinkering and your store and its products will become available for sale almost immediately.
Of course, that only happens if you already have an account with one of these PoD stores and established contacts with its sellers or manufacturer.
Also Read:
Conclusion: Which One to Choose between Print-on-demand vs AliExpress?

You now are aware of the difference between Print On Demand and AliExpress Dropshipping. It is now easier for you to pick which one is the one for you. You also have the option to do both but this will come with exceptional risks and investments.
However, it is going to give you a lot of money if you diversify. 
You must learn to balance both if you really want to get in some money. If you want to create a brand in the market, then you should go ahead with the option of Print on Demand.
However, to get quick profits you should go ahead with AliExpress Dropshipping.