You can't ignore the value of link-building and the quality backlinks if you want to improve your website's organic traffic. Backlinks, along with content and content structure, are one of the top three ranking determinants, as said by the top SEO experts. Not just the experts, but Google also mentions the same.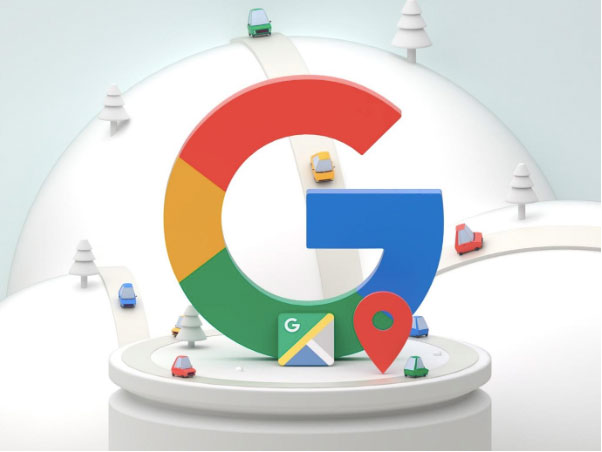 Link building is an effective SEO strategy, and the appropriate links can boost your ranks and organic visibility. Backlinks, on the other hand, aren't easy to build. At least, not when you adopt Google's Webmaster Guidelines-compliant strategies.
To expedite their website's organic growth, some SEOs prefer to adopt practises that go against these recommendations, such as employing private blog networks (PBNs).
What are Private Blog Networks?
A private blog network (PBN) is a collection of websites that link to one another often. If not, all of them are owned by the same owner.
PBNs are frequently used by SEOs who want to be in "complete control" of their link-building operations. Other white hat link building strategies, such as digital PR, broken link building, or resource link building, entail third-party editorial placement of links, which SEOs and webmasters can't necessarily "manage."
As a result, expired domains are frequently used to create PBNs. These expired domains once had a website that had accumulated links and established some amount of authority in the eyes of search engines. These expired domains are bought and turned into sites that are part of a private blog network, with new material added to ensure that the outbound connections pass authority.
Black Hat SEOs who employ this strategy go to tremendous measures to keep Google from recognising their sites as part of a network or detecting any links between them, such as:
Hosting with several hosting companies
Using various registrars to register domains
the use of several domain extensions
Using a variety of themes or layouts
Creating content that does not link to money websites in order to hide postings that do.
While PBN sites are frequently referred to as being part of a network, the goal is for them to appear to be standalone.
Consider this: instead of earning links, owning a private blog network allows you to place links to your site(s), with the exact anchor text you want to use, whenever you want, and to whichever page needs boosting.
Isn't this just fantastic? That's incorrect. PBNs are an obvious breach of Google's Webmaster Quality Guidelines, and your site may be penalized as a result. As a result, it's not a strategy we'd endorse or suggest.
Reasons Why' People Use Private Blog Networks
Backlinks have a significant impact on Google rankings, and earning organic links might take a long time. Building ethical and high-quality backlinks — true, white-hat links — necessitates the creation of not just excellent, but excellent content, as well as some outreach and relationship-building. This will take time, planning, and effort. A link's primary objective is to provide value to a person or audience, and its secondary objective is to provide an authority signal to a search engine bot. In essence, a good and evergreen link must be earned at all times.
PBNs eliminate the need for black hats to obtain links by allowing them to manipulate their own link acquisition. You have practically endless opportunities to farm your own backlinks and deceive the search engine bots into believing you have authority since you own several domains, regardless of whether the target material is deserving of links or not. You may also regulate and carefully select the anchor text of your links, ensuring that they are relevant and optimised. As a result, the ability to rapidly increase backlinks can build instant or very quick exploitative authority, resulting in inauthentic but nevertheless valuable space in search engine results page (SERP) ranks
The Risks Associated With Private Blog Networks
Site Is Penalized/Loses Rankings
There's a risk that your site will be punished and slapped with a manual action in the most serious circumstances where manipulative link building strategies are used excessively.
Most often an expired domain with really enticing backlink profile turns out to be a domain with manual actions. You get to know this only after you buy the domain and add it to your search console.
But what exactly is this?
We can see from Google's recommendations on this that "When a human reviewer at Google determines that a site's pages do not comply with Google's webmaster quality rules, a manual action is taken against the site. The majority of manual actions are related to attempts to tamper with our search index. The majority of the errors mentioned here will result in pages or sites being ranked lower or excluded from search results without giving the user any visual evidence."
In brief, a manual action against your site will result in worse results for certain pages or the entire site.
A manual action can result in your entire site being removed from the index in the most extreme cases. If links are the source of the activity, the most common response is 'Unnatural links to your site.'
You'll need to address the problem (delete links or submit a disavow file) and submit a reconsideration request to recover from a manual action.
Even if this is successful, because inorganic connections artificially boosted your rankings, it's unlikely that they will return to their prior position.
Unnatural links can also cause an algorithmic adjustment, in which the system determines that links should not be used to determine a site's rating. In most cases, especially in 2023, it's more likely that the system ignores the links rather than causing an algorithmic adjustment.
The Links Are Ignored
The reality for most SEOs who use private blog networks is that connections deemed unnatural by the Google algorithm are more likely to be ignored than to result in a manual action.
Manual actions are usually only seen nowadays when there is an extensive usage of manipulative tactics that causes Google's web spam team to evaluate a site. But, what does it truly imply if Google ignores your site's links?
In a nutshell, this means they have no bearing on rankings. Google's John Mueller has previously stated that links that are unlikely to be natural are ignored. Not to mention the fact that Google now has access to data from a huge number of disavow files. SEOs have been assisting search engines in better understanding the sources of unnatural links for many years.
How to create a Private Blog Network For PBN SEO
One of the most effective Off Page SEO techniques for increasing authority and ranking in Search Engine Results. The best outcomes will come from the safest PBN networks, and the 10 critical steps to building a PBN in the safest way are outlined here.
Find Expired Domains
Find high-quality expired domains, as thousands of domain names expire every day. Backlink history, domain niche, domain authority, Space score, and backlink ratio are all significant criteria to consider.
You can buy it from any of your favorite registrar if the domain is expired and up for registry. However, there are some registrar that hold an auction before the domain is deleted.
Registering Domains
Register your domains using reputable registrars. If you purchased the domain name through another registrar's auction, you should transfer it to a reputable registrar. That will make it easier for you to maintain and secure it.
Footprint-less Hosting
When you host numerous expired domains on the same hosting package, most web hosting providers will provide you a custom nameserver and a single IP address, which leaves a footprint. Google or any other crawler can easily guess that all the domains are hosted by a single host.
A variety of hosting options, such as A Class IP Hosting, B Class IP Hosting, and C Class IP Hosting, are available based on IP Class.
Safest PBN Hosting
Unique A Class IP Hosting is the safest bundle because each domain will have its own A Class IP address. It's more better and safer if you can acquire multi-location A Class IP Hosting from SeekaHost.
You can also acquire unique B Class and C Class, which are both safe, but for premium blogs, A or B Class is advised. You can also consider any of the best PBN hosting out there, though I really recommend Seekahost for this purpose.
CMS for Private Blog Networks
When compared to other CMS, WordPress is very straightforward to integrate and takes very little effort.
Also, there are a variety of free themes and plugins that can be used to make your website stand out. For greater performance and time savings, an easily controllable CMS is highly suggested.
If possible, make sure to use a variety of content management systems such as WordPress, Ghost, Magento, Drupal etc.
Build a Website without Footprint
Footprint is not just reliant on hosting. It also depends on how the website is built and how the material is organised. Use different plugins and themes to avoid leaving a trace.
Duplicate content should be avoided at all costs, since you want to portray it as natural as possible.
Another great way is to use a different theme on each website if all the sites use WordPress as CMS.
Show it Natural
Do everything you'd normally do for your own blog.
Don't think of the PBN as just a place to put links. Build it appropriately and demonstrate your trustworthiness to Google, and the strength of your PBN will grow, ultimately assisting your money site.
The more natural you are, the more power you will gain.
Structure & Indexing
To keep it up to date, you need keep the right structure in place to link the money sites. In order to construct a private blog network, good blog structuring and indexing are more crucial.
Don't display it as a contrived linking process; instead, do things in an organized format.
Make sure to have a sitemap on each of the site for better indexing. You might need to use a Indexing service also. It is not easy to get your website indexed on Google when it is on an expired domain.
Regular Updates
PBN network should be updated on a regular basis to show Google that the domain is live and natural. Simply putting a bunch of content on a page at once may jeopardise the domain's trust. You can also prevent competitors from using bots to verify the status of the domain.
Track On Spam Score & Backlinks
You should monitor the PBN network's spam score and backlinks because they have an indirect impact on the connection we powered to our money site. PBN's trust and authority can be increased by proper monitoring and maintenance, making it more powerful.