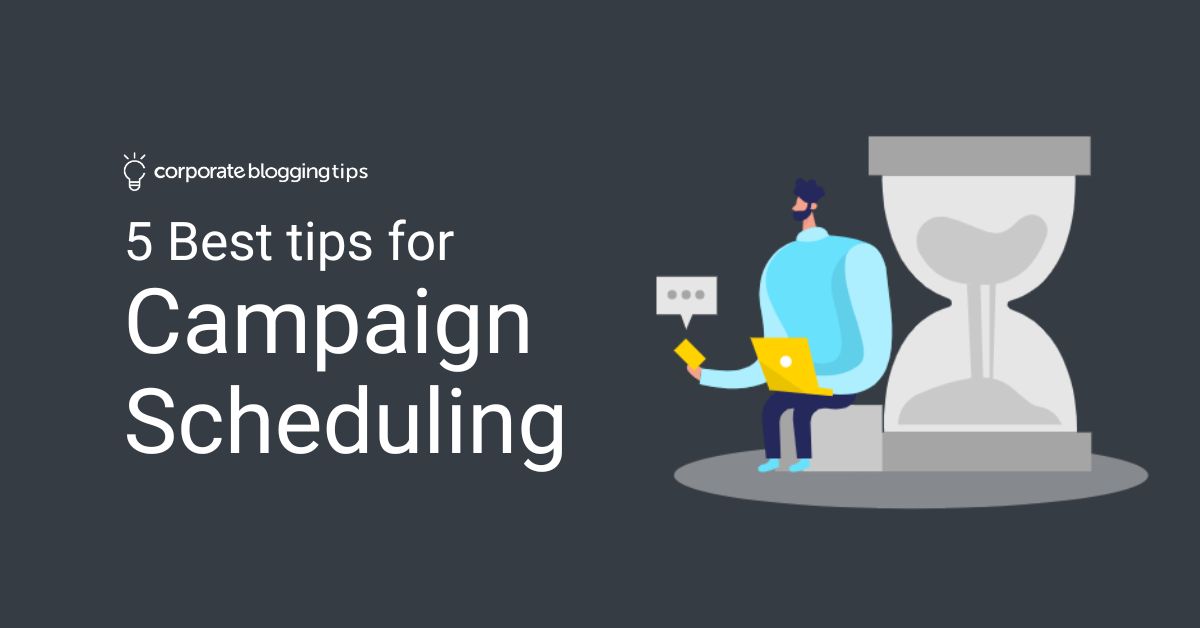 While push notifications ads are a great way of user engagement, it is sometimes considered a distraction.
To overcome this issue and make push ads more meaningful & effective, I have developed effective tips. These campaign scheduling tips for push ads will increase user engagement and boost ROI. All the tips discussed in this post are tried and tested by me, hence I can ensure that it works 100%.
Where to Run Push Ad Campaigns?
Traffic Nomads is a self-serve advertising network, part of the MOBIPIUM group with 10+ years in the affiliate industry. They deliver over a billion ad impressions per day. With their in-house fraud detection technology, you can easily save on your ad spend and optimize it for the best results.
▶️Ad Formats: Banners, Native, Push, Calendar, In-page Push and Pops.
🚀Traffic: 100% exclusive & bot-free
🤑Pricing Models: CPC, CPM and CPA
⚙️Technology: Fraud prevention, advanced GEO targeting, real-time tracking & reporting
🌏Verticals: Crypto, MVAS, Betting/Gambling, Dating, eCommerce and many more
💰Payments: PayPal, Payoneer, Paxum, Wire Transfer, Capitalist, Credit Card – $50 min. deposit
🔥BONUS: If you are an advertiser looking for traffic monetization & ROI boosting, I have a special coupon code for you.
VKAPOORNOMADS10SM – Use my special coupon and avail 10% OFF on your first topup.
Link: https://bit.ly/3QFphi2
Before I proceed with the tips, let's talk more about push notification ads.
What are Push Notifications 🔔?
Push notifications are a great way to attract users' attention toward your products/services.
We can classify push notifications into three main categories:
Web push notifications: Such notifications appear on your desktop only when you are browsing the internet.
Desktop push notifications: These notifications also appear on your desktop, but only if you have an app installed on your system.
Mobile push notifications: App notifications on mobile work better than on desktop. They appear as a pop on your mobile phone without distracting your user interface.
5 Best Campaign Scheduling Tips For Push Ads 🔔 In 2023
1. Right Timing ⏱️
Simply scheduling campaign offers at any time won't give you good results. Some offer work best in the evening, some at working hours. This is to ensure better conversion of each offer.
But how will you know the best time for an offer unless you run it for 24 hours?
It is recommended to run an offer around the clock and then check the results. For example, Nutra COD works best during working hours.
Every push ads campaign has a scheduling feature that allows you to set the date range and local time. Here's how you can do it in TrafficNomads dashboard.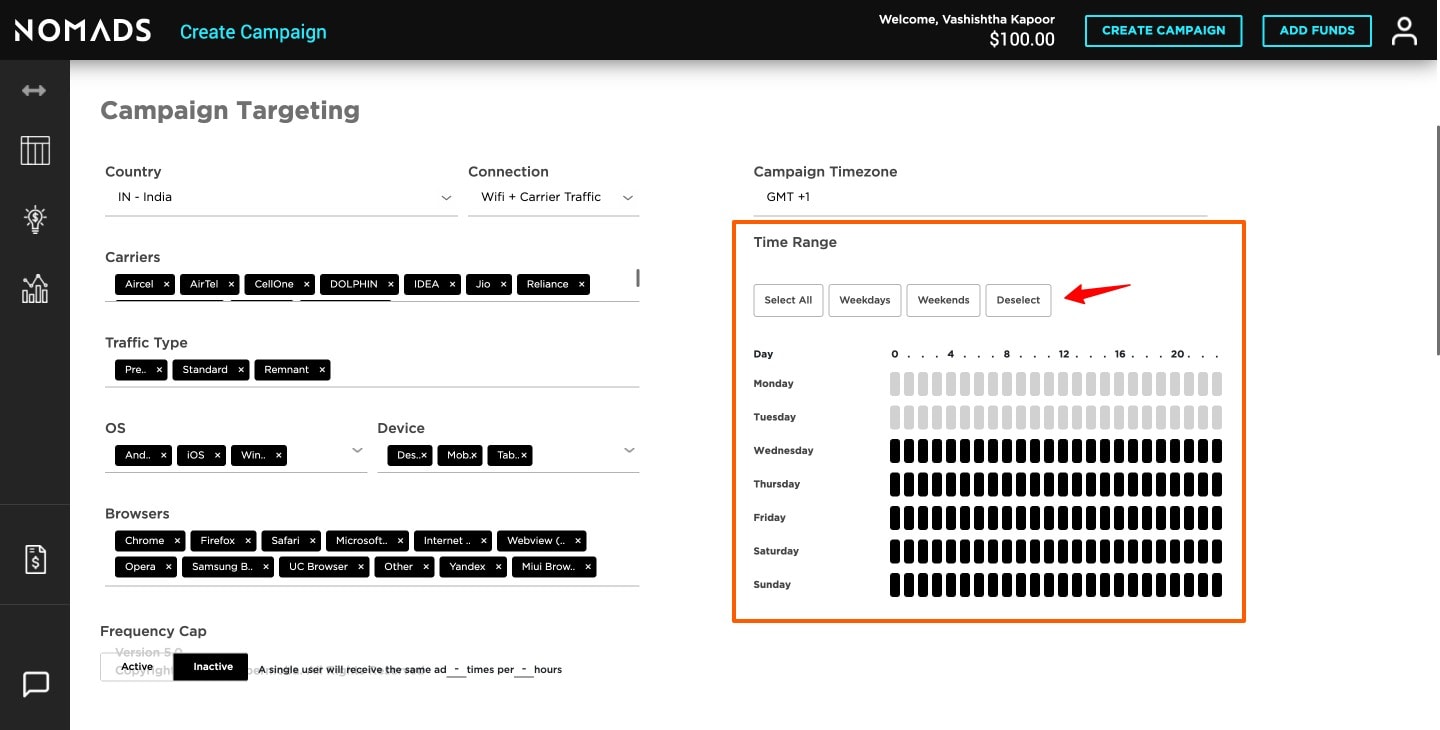 The unique thing about Traffic Nomads is that you get quick selectors for your campaign's time range.
Make sure you have set a correct campaign time zone and the schedule is according to that time-zone only.
Why is Timing Important?
The better the timing, the better will be the conversions. Some benefits of scheduling the ad campaign at the right time are:
Users can spend quality time with the push ads instead of just ignoring them.
Since the notification arrives at a convenient time, it doesn't distract users.
What is the right time to blast?
The timing of any offer depends on several factors such as the vertical, location, and device.
📱 Device: As we know, push notifications to work on both desktop and mobile. So, the conversion rates for both devices are different. Some ads might run well on a desktop but look cluttered on a mobile device.
🌎 Location: Do some research on the population of the country. For example, you are targeting a Muslim country such as Indonesia 🇮🇩. For this country, you should consider the Namaz 🕋 timings.
🔥 Vertical: Which time is best for blasting depends mainly upon the vertical. Suppose you want to run push ads for the dating ❤️ vertical. The right time for not blasting is working hours. So, the right time for blasting should be in the evening.
Need Dating CPA Offers?

If you are looking for profitable dating offers to promote via push notifications, you should join AdsEmpire. You can promote high-converting offers in over 50 countries and get paid via flexible payment methods.
Referral Link: https://adsempire.com/?utm_source=vashishtha
Read Review: https://corporatebloggingtips.com/adsempire-review/
✨ Bonus: Do not blast on weekends as this is leisure time when a person likes to spend time with their family.
2. Categorizing Push messages 📌
Push notifications unlike SMS are one-way communication. Hence, sending push notifications should be relevant as they reflect emotions such as caring for the customers.
Push messages can be categorized to increase CTA in creative ways. This is how you could categorize the messages:
⚠️ Alerts:
By sending news alerts, you can keep customers updated with existing product updates. If there's a new product version or an explanatory video, you could send push messages. This would urge customers to click the message and view the details.
🏷️ Offers and Recommendations:
Push messages are a lucrative way to remind users about new product offers. If a user has bought a brand new laptop, you can recommend the user about related accessories.
Send last-minute offers and show urgency so users tend to view the deal expiring in hours.
3. Customer Segmentation ✂️
Sending the right push message to the right audience can be magical. Marketers don't invest their time in segmenting their audience and instead send repeated messages to the same audience.
Knowing your audience can help you create useful campaigns and send specific messages. Segmenting your audience and sending the right message will increase your audience engagement ratio.
Segmenting your audience is not an easy task. Below are factors that you should consider while audience segmentation.
Gender 🧑‍🤝‍🧑
Age 🧓
Demographic 🌐
Interest 🏈
Purchase History 🛒
Personalized notifications are vital to eCommerce platforms when a customer abandons the cart. You can send a personalized push notification with the product details abandoned by the customer.
4. Easy Exit ❌
A customer chooses to receive push notifications because the customer is willing to remain connected. But what if the customer becomes bored with your notifications?
That is when the exit point for the customer should be easy and not hefty.
Make it easy for the customers to opt out of the notifications. This helps you target your prospects based on their interest.
Give users the control to change the permission settings and increase user experience.
5. Performance Tracking 📊
What good is a campaign if you can't track it and improve your results?
By using tracking tools like bemob, you can create a unique tracking ID for your ad campaigns. A performance report signifies the importance of click-through rate, impressions, engagement, and more.
A/B test results can help you easily identify which campaigns are performing well and which ones should be shut down.
Pros and Cons of Push Notifications
PROS 👍
One-way communication.
High user engagement.
Many push ad formats are available such as in-page push and pop-up.
CONS 👎
Requires user permission.
Can sometimes become disruptive.
Conclusion
Keep in mind the 📍 3 E's – Effectiveness, Engagement, and Enhancement 📍. If you are successful with implementing the 3 E's, your push ad campaigns will drive good results.
I hope these tips would help you in setting up your push campaigns with some brainstorming from your end.
Time to push the limits with push ads!