What If I tell you that you can be popular, your content can go viral and you can become a celebrity within a few days on social media? Well, it's possible but a tough nut to crack.
But wait, your chances to go viral would be higher if you produce content much frequently and reach a new audience every day. On the other hand, my friend John is thinking of starting a social media channel today (with scratch); the journey is going to be hard for him. Why?
When you start a new channel, as a brand, you require an initial boost. The days are gone when Instagram used to be so kind as to send your friends a notification of you joining Instagram.
John wants Alex to follow his brand account. Alex visited John's brand account on Instagram. Alex has 10x more followers than John. Here arises a superiority complex and chances are, Alex will bounce without following John.
Let's make this initial journey of your social media domination easy by using GetInsta.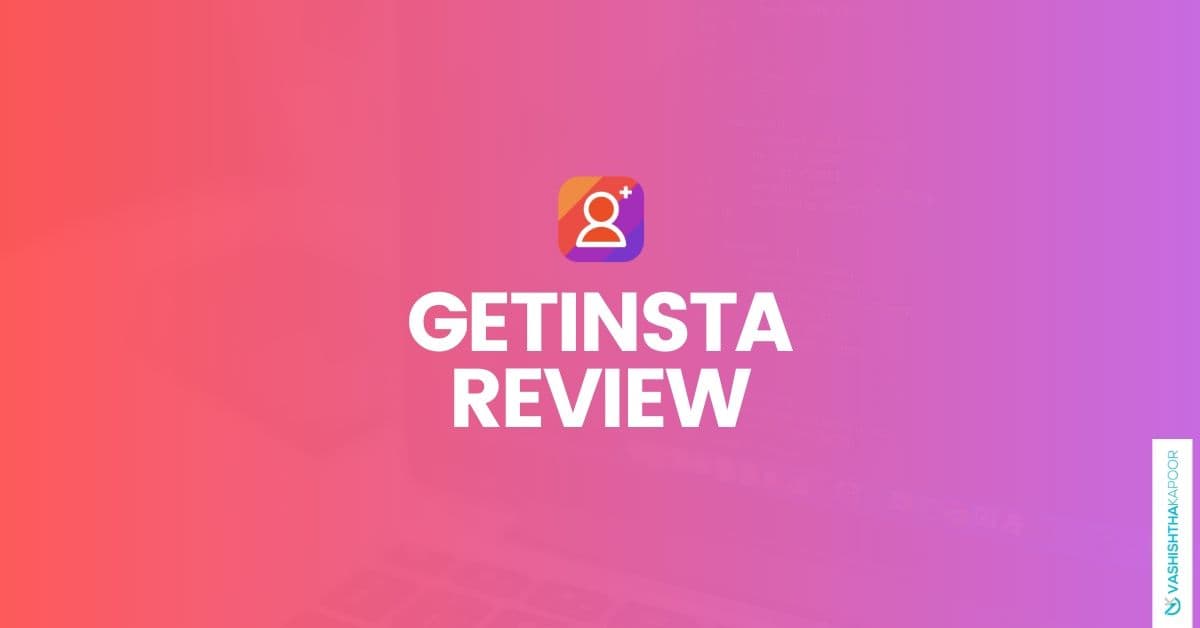 What do you need from Social media?
Real Followers
Engaged Audience
A Strong profile
What is Getinsta?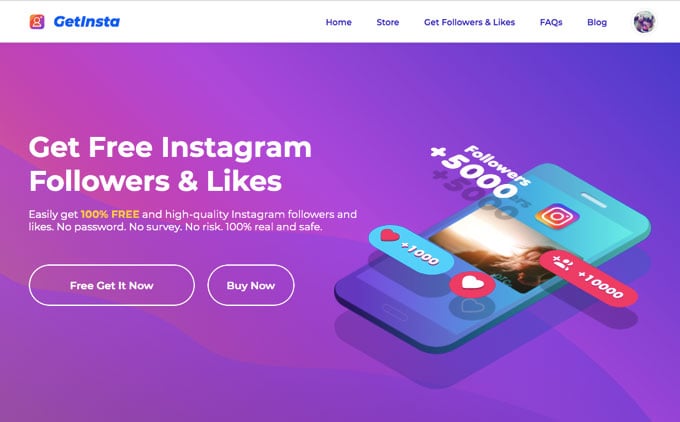 Getinsta is like a web app where you can get free Instagram followers for your Instagram handle and eventually build a real audience as well. People who are actually active on Instagram and looking to get traction, looking to build their own handle and willing to grow together with others are present there.
Subsequently, you get high-quality followers and real likes. You would be followed by real humans and the same you do to them. It is way more authentic, way more real and on the top of everything, secure.
Why GetInsta?
If you want a boost and don't want to wait until your destiny feels pity for you, it's fair to follow others and be active. And for such activity, Getinsta will reward you with coins that you can redeem for followers and likes.
How to set up Account with GetInsta
Signup on GetInsta

Download the app on your android phone or on your windows device
Login and verify your email
You now should have 1000 coins to create a task to get more followers

Likewise, I can set up the task to add more likes to my posts

Check your progress

Reliability and security
So far I have used GetInsta, I find the app very reliable and it works quickly to get free Instagram followers no human verification.
The speed of incoming likes is not too fast, I kept getting 50 likes every now and then
You can not earn unlimited coins by liking and following others like a bot
The system will make sure that your account is not captured for spamming
̧If you don't want to like and follow others to get followed in return, you can buy real followers on the website. The process is smooth and functions like in-app purchase.
The Energy System
Of course, there are no bots involved in Getinsta but you may act like a bot and put your own account in trouble by following others aggressively. To avoid this, there is an energy system in Getinsta which lets you follow or like only a limited number of times.
When you follow profiles, you consume the energy.
Once the energy is consumed, you can't follow more
Eventually, you can not earn more coins until the energy is fully available
The energy comes back after a few hours
Now, you can again start earning coins
Conclusion
The application brings together real Instagram users who actively follow each other and like each other's posts. It is ultimately the way to get the initial boost you want for your Instagram profile.