WordPress is a brilliant foundation for building the perfect website as it is extremely extendable through the use of plugins which can transform the platform from a simple blogging system into anything from a complex e-commerce store to a membership platform. Among two of the most popular platforms that photographers to design their websites are, of course, WordPress and Squarespace. Many (including myself) dislike Squarespace for their lack of customizability, control and how 'closed' their platform is – which might be the case for you too.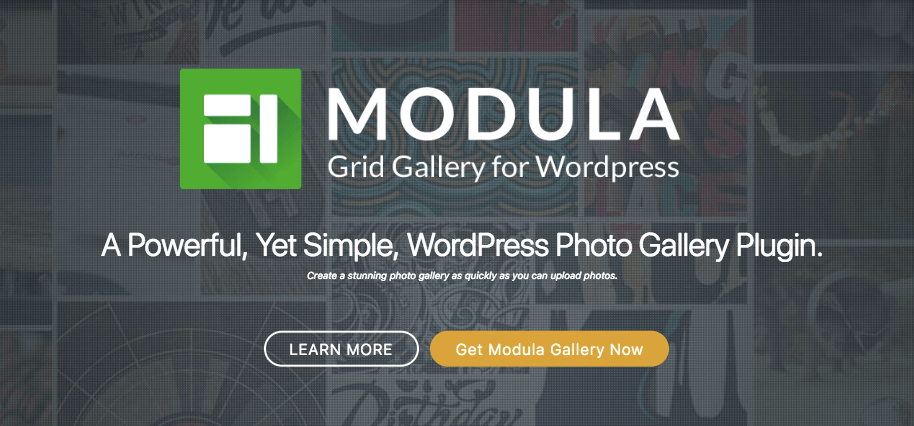 In this post, we're going to take a look at Modula – a really easy-to-use, powerful and flexible gallery plugin that can let you add beautiful galleries to your websites in just a few clicks.

Unlike other gallery plugins, Modula does a few things differently.

It is based on an extension system.
It actually lets you control your galleries.
New features and extensions are on the way.
Stellar customer support
The extension system. Explained.
Modula 2.0 relies on extensions to extend its core functionality. Unlike other plugins, Modula allows you to easily add extensions which will then add to the large feature-set that already exists within the core functionality.
It is also worth a mention that the new version of Modula now adopts the styling of the default WordPress backend to prevent bloating your site with unnecessary scripts and files.
This has not only made the plugin noticeably faster but also far more enjoyable to work with. I hope that this means that we will see more extensions releasing soon to make the functionality that Modula offers even better.
---
Take full control of your galleries.
For simplicity, Modula has in the past automatically generated layouts that are best suited to the images selected and/or uploaded by the user. However, this doesn't provide the flexibility nor the control that we ourselves wanted when we were looking for a gallery plugin.
You want to be able to choose which image stands out in your gallery, and which images are grouped together. With Modula 2.0 – this has now been made possible with the new custom grid functionality. By dragging from the bottom right-hand corner of any image (when in the WordPress backend) in your Modula custom grid gallery, you can easily resize images and drag them around the guideline grid to choose the most suitable layout for the images that you've uploaded.
This finally makes it possible to create a gallery where no part of your images are cut off due to the way your plugin responds to changing frame/screen sizes – you get to decide how your gallery appears not the plugin's algorithm.
Friendly customer support
The creators of WP Modula don't take customer support lightly. They work around the clock to make sure that no question goes unanswered and that users have a smooth experience when working with their plugin (no matter how experienced in-experienced users are with WordPress). This is something that I personally admire, and you might too, especially as a lot of the users of WordPress are generally beginners.
Speaking from my own experiences with WordPress and Modula, if you need to add a gallery to your WordPress website, Modula is by far your best choice.