If you're tired of dealing with account bans and unreliable masking solutions, it's time to consider a stable virtual browser profile with customizable, native browser fingerprints. These alternative solutions offer a more reliable and efficient way to manage multiple accounts without the risk of getting banned or having your accounts flagged.
In this article, we will explore the best multi-login alternatives available on the market, so you can decide which one is right for you.
Why Use a MultiLogin Alternative?
Since Multilogin's efficacy cannot be questioned, why should marketers consider alternatives?
It may be interesting to note that this is not only a quest for other options. An alternative is needed for the following reasons.
The Need for a Free Tier
Multilogin used to offer a free plan with restrictions, hoping it would not be utilized for commercial reasons. Unfortunately, marketers misused this scheme until Multilogin ceased it.
Now, the only option available is a free trial. Fortunately, there are alternatives to Multilogin that provide free services for small marketers and non-commercial use.
The Need for Competition
I am trying to remember the URL to the BlackHatWord post in which a Multilogin employee (BloodyNinja) responded angrily to messages from marketers requesting alternatives.
The teammate was cocky, impolite, and short-tempered.
In that discussion, a few marketers said they were abandoning Multilogin due to team members' responses.
In addition, there is still potential for development, and some users eagerly anticipate the rivalry that will force Multilogin to become superior.
Small Marketers Believe Multilogin Pricing Is Expensive
If you had followed Multilogin's price, you would have seen that it has fluctuated and grown over time. Small marketers have expressed outrage even as far back as 2017 when their cheapest paid package cost $60 per month.
This did not prevent Multilogin's management from raising the fee to $80. Currently, their lowest package costs $120. If you are interested in their automation plan, you must pay a minimum of $244 monthly.
Why do even small marketers with a high ROI have no right to complain? Small marketers can only afford this for a few months, and, as a result, they are seeking alternatives.
More Factors To Choose MultiLogin Alternatives
When managing multiple accounts, downtimes and limitations can be major issues. Unfortunately, MultiLogin suffers from frequent downtimes, sometimes lasting for a full day. This can be a major inconvenience, especially if you rely on these services to manage your accounts.
Additionally, the automation possibilities offered by these solutions are often lacking. The API may be slow, with a lot of limitations, making it difficult to automate tasks and streamline your workflow.
Another major issue with many MultiLogin solutions is that they can only spoof the canvas with noise, which is only sometimes efficient. This can make it more difficult to remain undetected and increase the risk of account bans. Furthermore, many of these solutions need mobile applications, making it difficult for mobile users to use the service.
All these factors can make it difficult to rely on these solutions, and it's important to consider alternatives that may be more reliable and efficient. If you're looking for a more stable, efficient, and reliable way to manage multiple accounts, it's time to consider other alternatives available on the market.
List of 18 Best MultiLogin Alternatives of 2023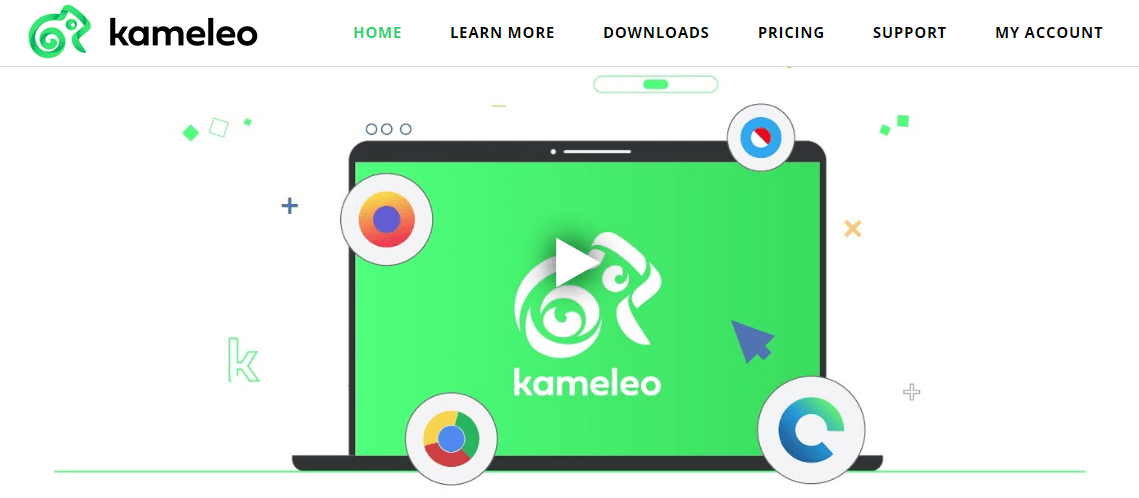 Kameleo allows the creation of an unlimited number of iOS and Android accounts on numerous websites that can be managed from mobile phones and tablets. The primary characteristics of Kameleo are its extensive security, multiple accounts, automation, changing mobile device browser fingerprint, and more.
Some of the best Kameleo features include an unlimited number of profiles, the best automation features in the business, and intelligent canvas spoofing. You may alter your IP address and browser fingerprint using the protection function to ensure complete anonymity.
By replacing several devices with browser profiles, hundreds of clients have increased their productivity (virtual). Using Kameleo's local API, you may generate hundreds of profiles in complete secrecy and automatically.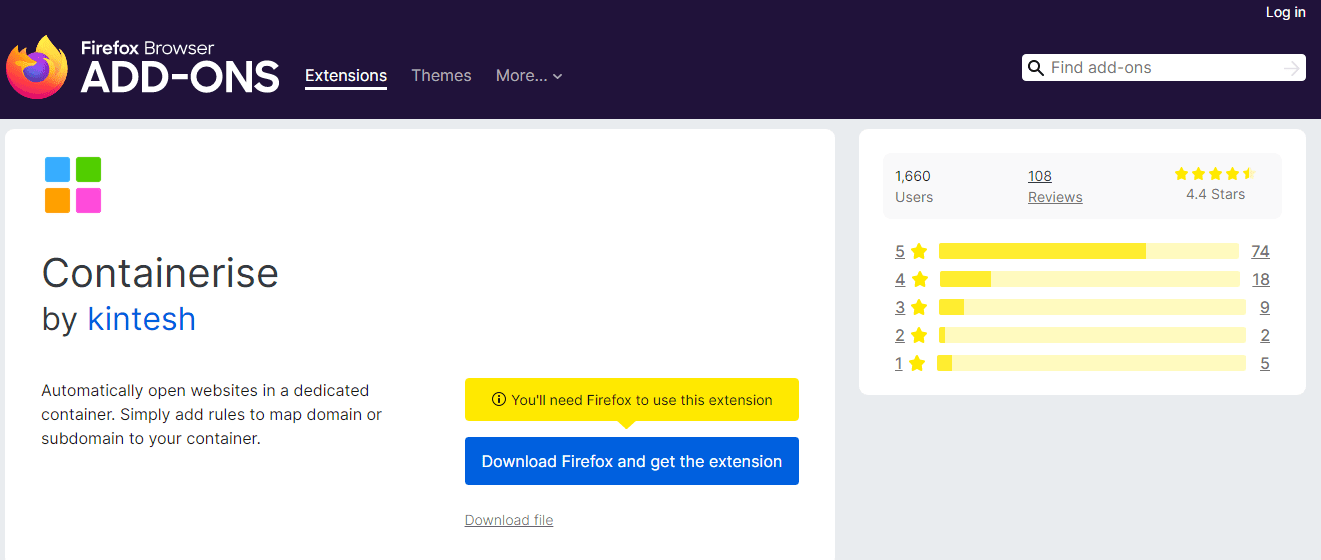 Containerise is an application that opens your preferred websites (social, e-commerce, sports, talking, education, etc.) in a separate container.
Get the Containerise extension for Firefox that enables you to utilize several websites in dedicated containers and various logins and extensions inside the same web browser.
Multiple subdomains and domains may be mapped to a container using a simple CSV-based setup. You do not need to download several browsers or different programming since once configured.
This extension will always open the designated websites in a particular container.

Loginways provides a novel and straightforward method for managing numerous profiles while securing them using fingerprint detection.
Unique profiles, fingerprint protection, proxy support, chromium core, cookie manager, profile synchronization, and several other key features let you organize your work successfully.
You may easily manage accounts using a single software window from many browser profiles. Each profile has a unique fingerprint that makes it hard to recognize.
It is built on the chromium-browser engine, the quickest and most trustworthy browser engine.
Accovod is a powerful and spectacular tool for safely and simply managing social network accounts.
In contrast to conventional browsers, where only one account may be authorized, each account operates independently. Each account has its unique fingerprint, proxy, and cookie, providing perfect anonymity and protection.
You may use security, multiple accounts, walking, account management, alerts, and help sites, among other possibilities.
Accovod is compatible with all major site networks, including VK.com, twitter.com, Instagram.com, facebook.com, ok.ru, and others.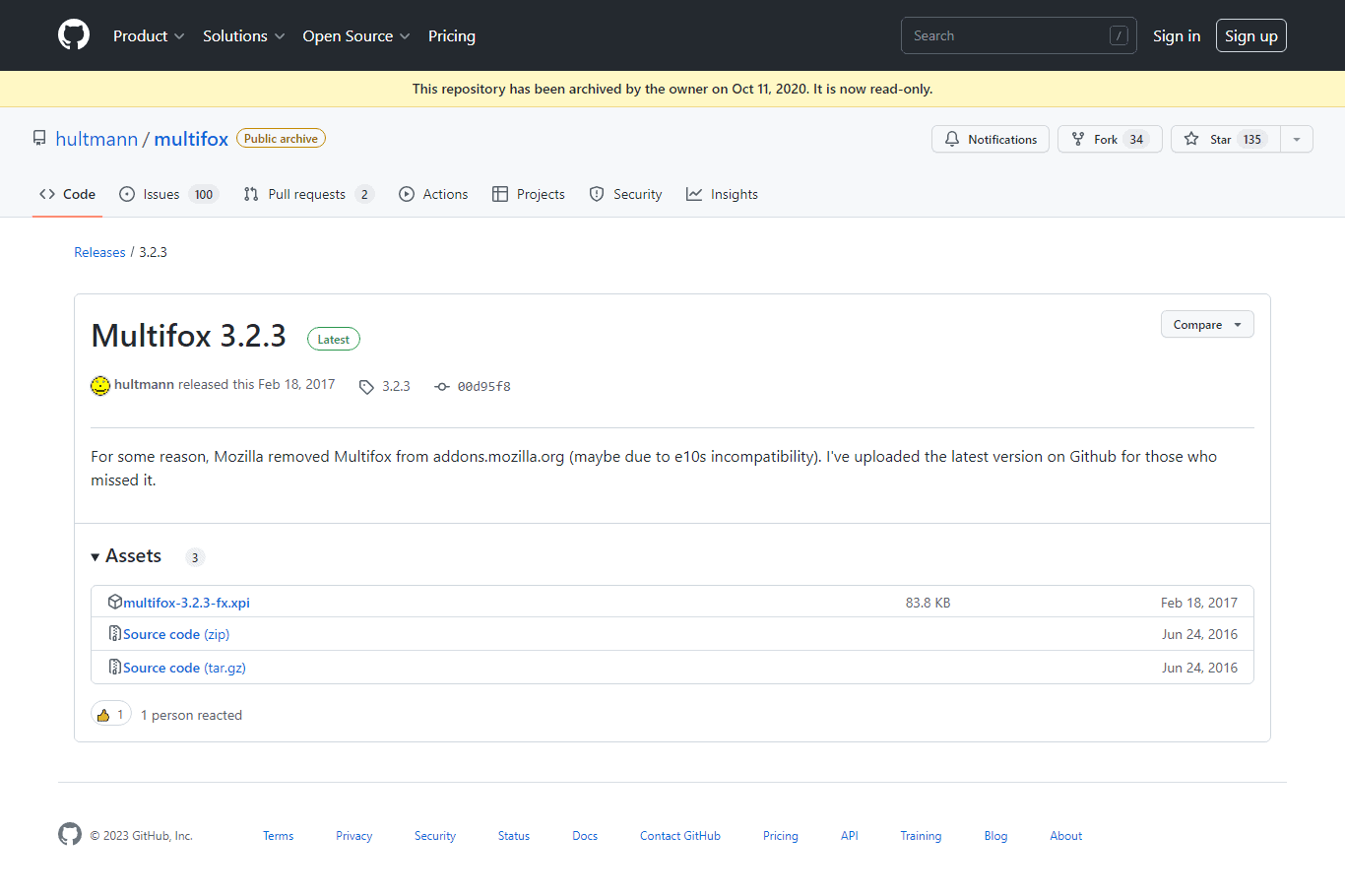 AllAccounts is a solution that allows you to access the same websites with numerous identities and passwords inside the same browser.
Registration with a valid email address and password is required to use this tool. After completing the registration procedure, users may access and use all functions without restriction.
Connecting several ids to the same browser is often impossible. It is only feasible with two accounts if one is used in a browser with multiple windows and incognito mode is enabled.
Privacy features, multiple account support, user-friendliness, developer tools, and various additional choices are available for perfect management.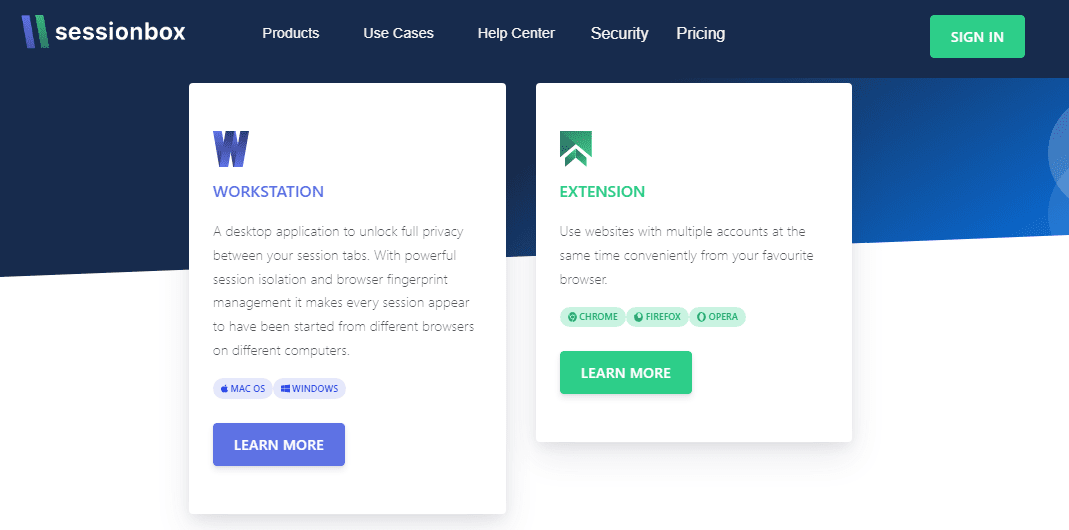 SessionBox is a free Google Chrome plugin that enables concurrent viewing of websites with different accounts.
With this extension, you may establish a separate tab with the touch of a button and utilize a single browser with numerous active sessions per website, making it superior to others.
Sign in to several accounts on the same website concurrently.
No longer will you need alternative browsers or secret sessions, the extension will manage this for you.
Session Box needs registration, which includes verifying an email address and other personal information.
After finishing the registration process, you may use all features without restriction. Its most important features include privacy protection, tab management, a session manager, the ability to use numerous accounts simultaneously, an intuitive interface, and much more.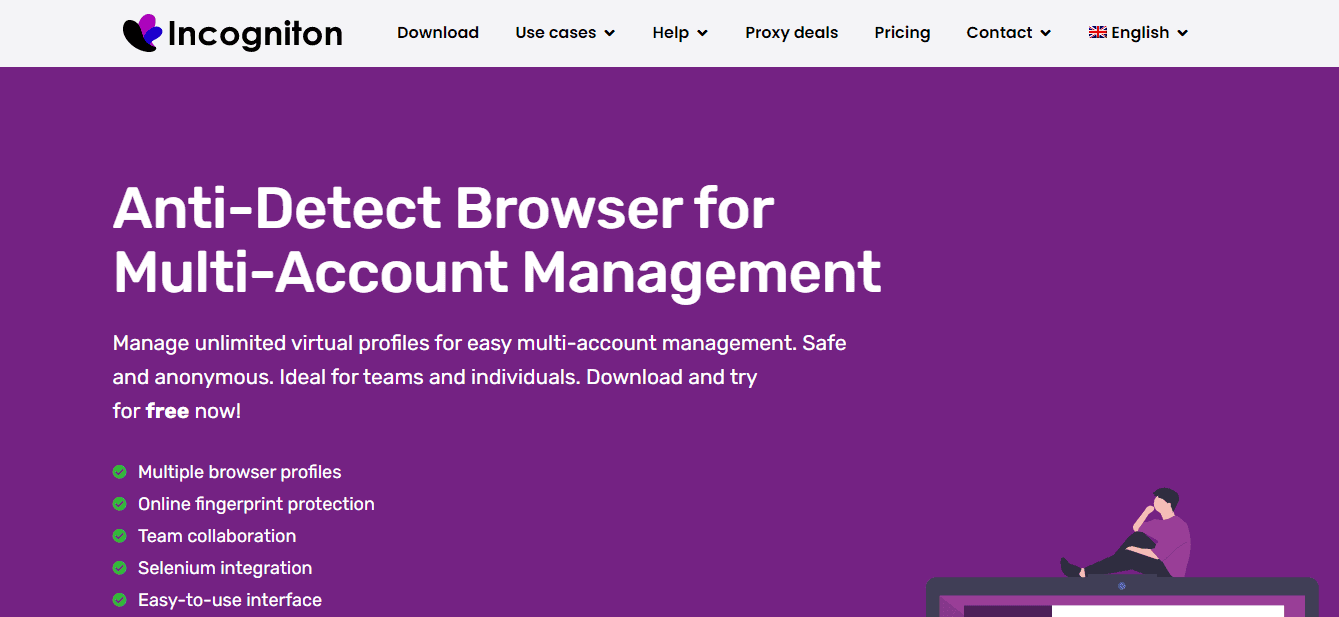 You must understand this list has no specific order. However, why am I stating this? This software's placement towards the end of the article does not indicate that it is inferior to others that came before it.
It is interesting to learn that Incognito is one of the most excellent alternatives to Multilogin. With Incognito, you will not need to use numerous computers to manage multiple accounts.
You will just need to establish browser profiles that are entirely segregated and have their customized browser fingerprint.
Because your settings and other data are kept in the cloud, you may access them on devices other than your computer.
However, you may also do so if you want to keep everything on your computer.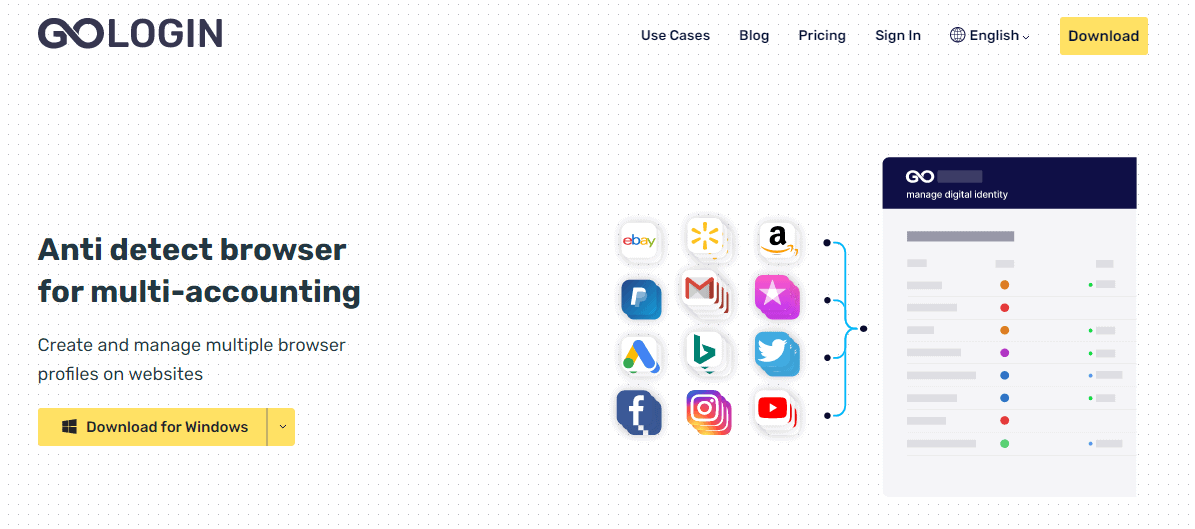 Gologin is an alternative to Multilogin that may be used in its stead. GoLogin is feature-rich and may fulfill your demand for a privacy-focused web browser that conceals your true digital trace.
You will appreciate that Gologin offers free proxies, so you do not have to spend time searching for proxies to use with the program to achieve complete anonymity.
GoLogin offers low prices and a 7-day free trial with full functionality.
As none of the significant browsers match Gologin's requirements, the company developed its privacy browser known as the Orbita browser, much as Multilogin has the Mimic browser and the Stealthfox browser.
Orbita is built on Chromium and has a similar user interface to Chrome. It is the ideal browser for multiple accounting that prevents discovery.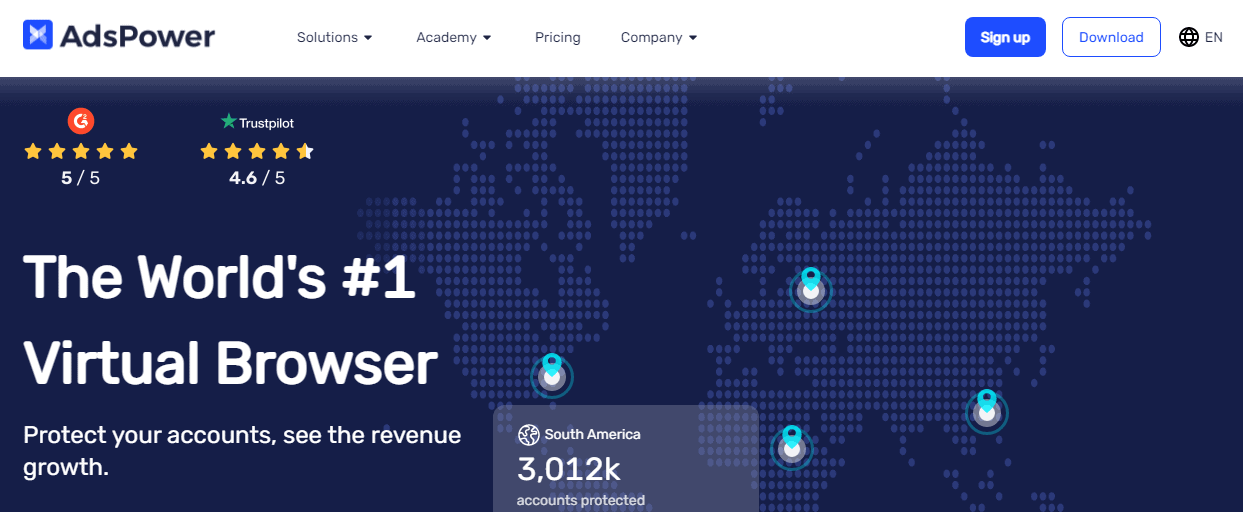 AdsPower is an alternative program to Mutilogin. AdsPower describes itself as an anti-association solution for e-commerce marketers on its website.
This enables you to establish many browser profiles, each with its unique browser fingerprint, allowing you to manage multiple accounts with a single piece of software.
This multi-account management software is compatible with all online platforms, including e-commerce, social networking, and other websites.
The program facilitates team cooperation, which increases the productivity of teams and organizations.
Social media automation is another aspect of the AdsPower program that you will learn to appreciate. It supports proxies and has a substantial number of partners.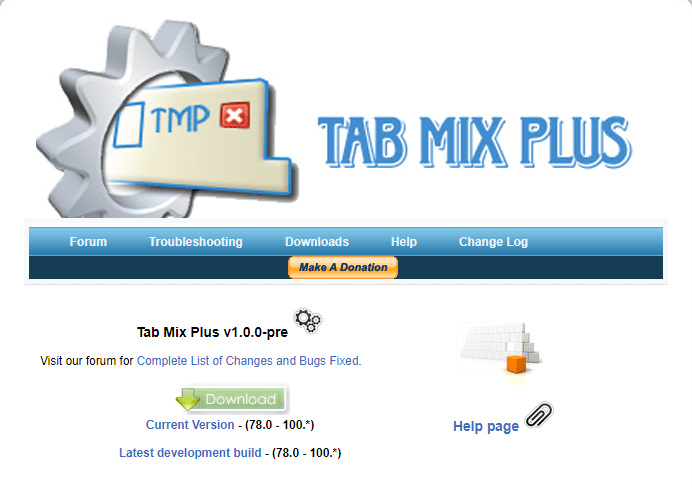 Tab Mix Plus, or TMP, is a free plugin for Mozilla Firefox that adds and enhances several tabbed browsing features. It is one of the most popular Firefox extensions for recording download statistics.
The extension is sometimes referred to as a collection of features from previous extensions combined into a single bundle.
It provides extensive control over how browser tabs behave and enables activities such as duplicating tabs, session manager and tab focus control to aid in crash recovery.
It is a straightforward and simple-to-use utility. Just add it to your Mozilla Firefox browser to enjoy all services without restriction.
Additionally, you may personalize it with your settings and enjoy some additional features. Tab Mix Plus's primary features include:
free and open-source software,
the ability to control new tabs to acquire attention,
undo closed tabs and windows,
mouse motions for navigation,
and several open-clicking options.

Tabs Outliner is a powerful tab solution that includes all fundamental functions and services. It is also known as a session manager and a tree-like personal information organizer.
Additionally, the plugin incorporates several tools that significantly minimize the number of open tabs by allowing users to effortlessly annotate and dismiss open tabs and windows in their original context.
This extension's biggest feature enables users to operate with their stored tabs almost identical to that of open tabs while drastically lowering resource use.
It also offers a method for handling failed sessions, a common occurrence for users with a propensity for amassing hundreds of open tabs.

Save up to 95 percent of memory and declutter tabs. OneTab is one of the greatest alternatives to Tab Mix Plus since it provides all essential functions and additional possibilities.
The plugin is designed specifically for those who want to manage their tabs and windows. One of the finest features of this extension is that it enables you to convert all your expenditures into a list effortlessly.
When you wish to regain access to the tabs, you may restore them one at a time or separately. To use the service, you must install the extension to your browser, register with an email address, and enjoy all functions without restriction.
It has a function that lets you simply adjust its settings, enable several new choices, control the whole session, and so on.
Session Buddy is a comprehensive session manager and bookmark manager that enables you to manage all tab settings and create new bookmarks effortlessly. Save open tabs for later restoration.
It helps considerably in clearing up memory, preventing clutter, and facilitating the management of Browser Tabs and Bookmarks.
This extension's most addicting feature is restoring all open tabs after a crash or when your operating system (OS) restarts your machine.
It is a comprehensive solution that provides all the key features and services that enhance productivity.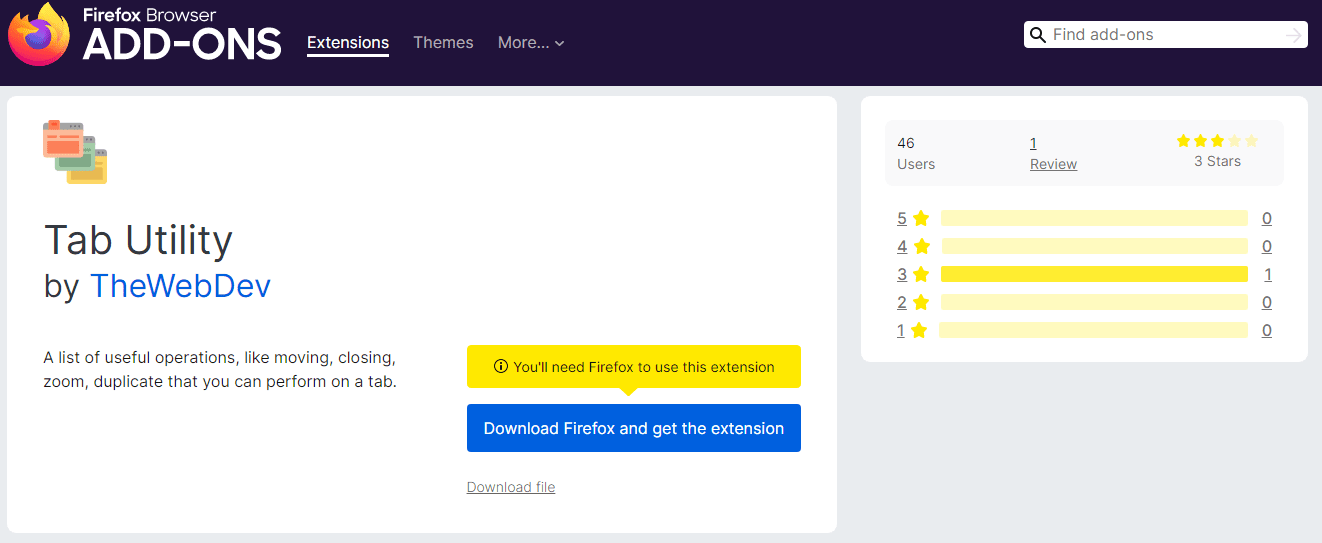 Tab Utility is the ideal tab management solution for all users that want to establish several sessions, search for new tabs, etc.
It is completely free and open-source, similar to Tabs Mix Plus, but adds many more functions, such as open next tabs, recently visited tabs, and pin tabs.
It is more potent than any other comparable extensions and includes hundreds of additional features that make your experience easier and simpler.
This solution consists of an auto-restart and auto-reload system, which makes it superior to others and one of its most interesting and entertaining aspects of it.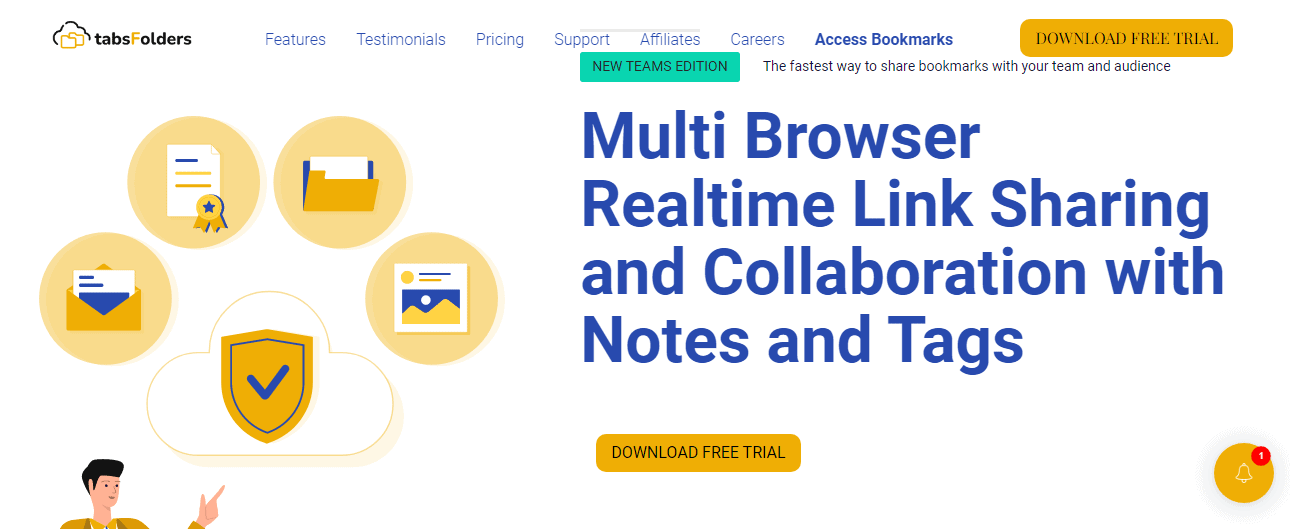 TabsFolders is one of the greatest social bookmark managers, allowing users to store, organize, synchronize, and share over a million bookmarks across Google Chrome, Mozilla Firefox, Apple Safari, etc.
This program allows you to store and share more than ten windows with 100 tabs, each with just a few clicks.
It is simple to use. You just need to follow the setup instructions, and you may immediately use all of its capabilities.
To add it to your browser, you must first download it from its official website or the Google Chrome Web Store. After finishing the installation procedure, you can use all services.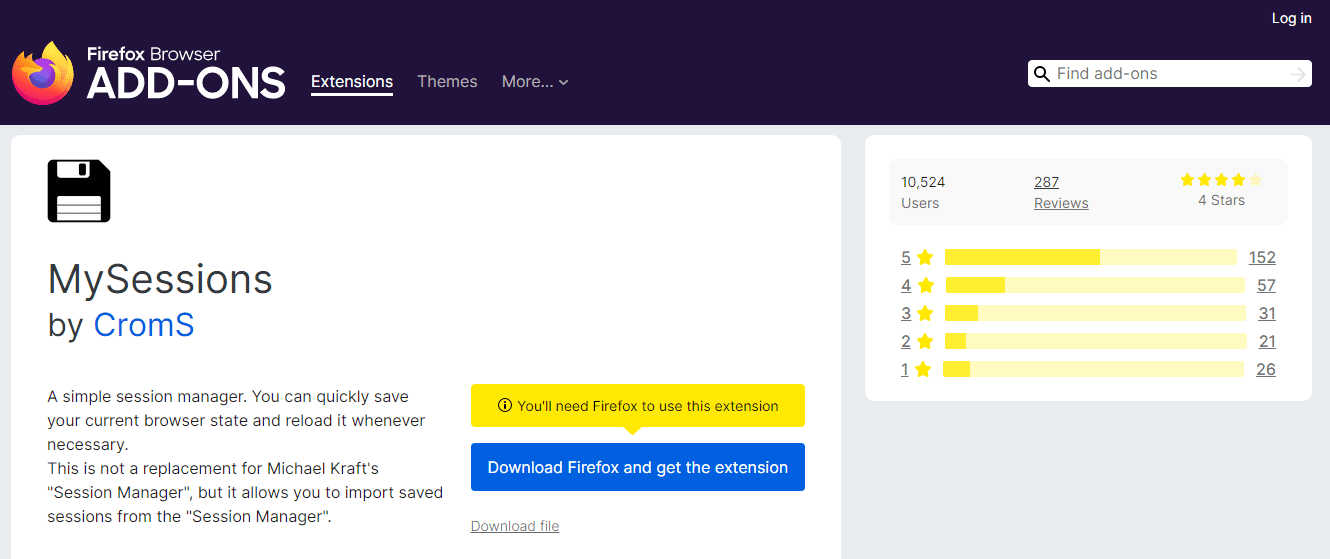 MySessions is a free plugin for Mozilla Firefox that lets you store multiple sessions. As a repository, browser bookmarks are considered the most trustworthy and safe option.
The solution screws up your bookmark search if you regularly utilize bookmarks. MySessions does not function in a private window, although it is possible to save a private session from a standard window.
Using this extension, you may manage several tabs, experience a complete bookmark session, and establish different sessions to enjoy multiple accounts in a single browser.
Each new edition of MySessions provides a more realistic experience with the addition of several additional features and services. The extension offers essential features such as auto-save, data display error, default sorting, simple personalization, multiple session creation, and more.

Dolphin Anty is an anti-detection browser designed primarily for team collaboration and process automation. It is a potent instrument for traffic arbitrage and other affiliate marketing chores on Google, TikTok, and Facebook. It enables users to establish and manage several online accounts from a single device via secure browser profiles.
The browser enables users to visit geo-restricted sites and has several accounts on websites and apps without being identified. Users may monitor the status of several accounts from a single computer using the browser. Each account is protected inside its environment.
Users can access many profiles, each with a distinct browser fingerprint and web environment, from a single device. Additionally, these profiles' cache, cookies, and other settings are entirely distinct. To guarantee users' online anonymity, several proxies may be added to and linked to their accounts.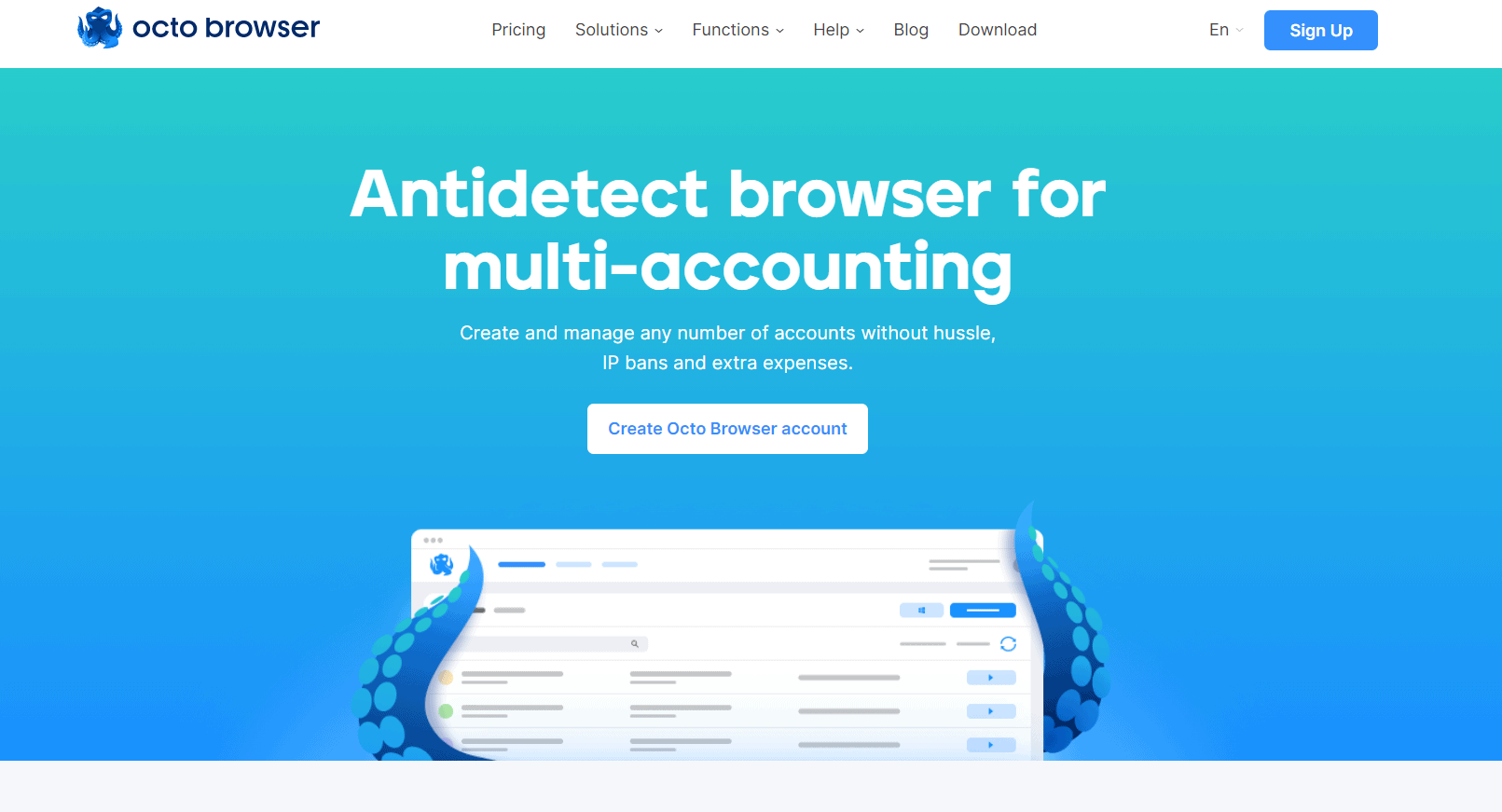 Octo Browser is a multi-account antidetection browser compatible with both Windows and MacOS. The browser is quick and passes tests such as pixelscan without any faults or warnings. It permits the execution of many profiles for any purpose.
Octo Browser is ideal for marketing tactics such as affiliate marketing, account farming, site scraping, and social media marketing that demand a multi-account browser.
Regardless of your needs, you may use the browser on an infinite number of devices without restrictions. The ease of generating profiles is another reason why this browser is favored by a large number of users. Creating a "quick profile" with a single click is what makes this product user-friendly.
In terms of data and identity security, Octo Browser assures that device fingerprints are used to generate user profiles. Subsequently, the browser code performs the replacements, therefore protecting your identity. Regarding data security, it is difficult to determine the true values of the user's system.
Conclusion
No matter what type of online activity you do – streaming movies, shopping online, researching a topic—it's important to keep yourself safe by using a multi-login anti-detect browser like one of these options above.
Not only will they help keep your data secure, but they'll also allow you to access sites that would otherwise be blocked due to their content filters or regional restrictions set in place by governments or organizations worldwide.
Make sure you choose one that fits your needs perfectly so that you can enjoy worry-free internet browsing.
My #1 recommendation for an anti-detect browser is Kameleo. I have already described the reasons to choose Kameleo as a MultiLogin alternative.
Now it's up to you to secure your browsing activity with Kameleo or any other alternative to MultiLogin.