Celebrating a decade of excellence, Adsterra introduces an exceptional Anniversary Giveaway, promising captivating rewards for participants who actively engage for a minimum of 15 days, extending until August 31st.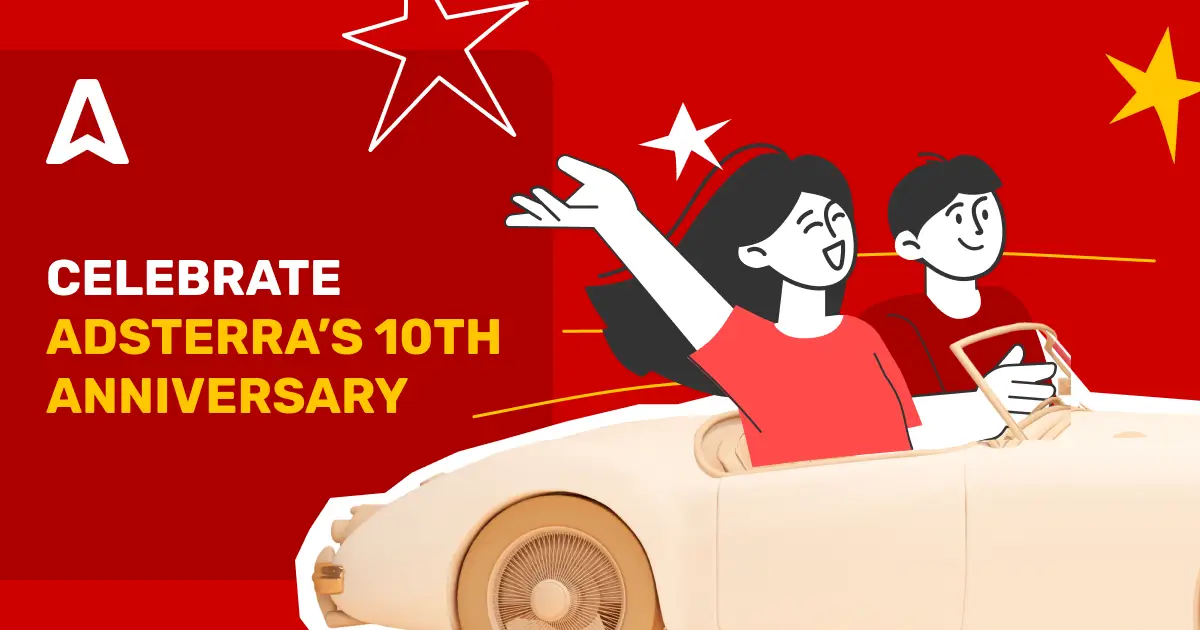 🎁 How To Participate In Adsterra's Mega Giveaway?
Participation is as effortless as counting to three:
Establish an account as a publisher, advertiser, or affiliate.
Enter the Giveaway by submitting your login credentials on Adsterra's exclusive anniversary landing page.
Stay immersed by launching ad campaigns or skillfully monetizing traffic throughout the designated period.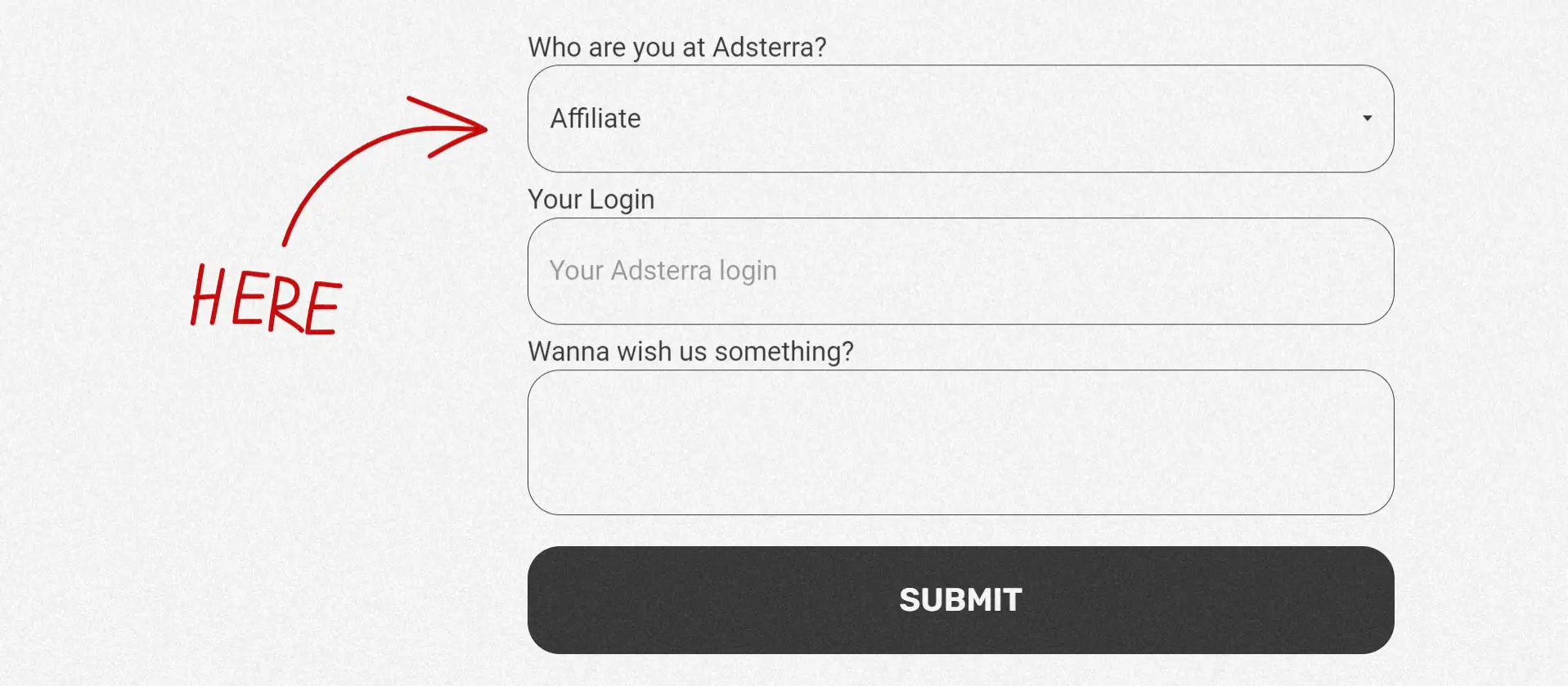 ⏳ Adsterra Timeline – Creating History Over A Decade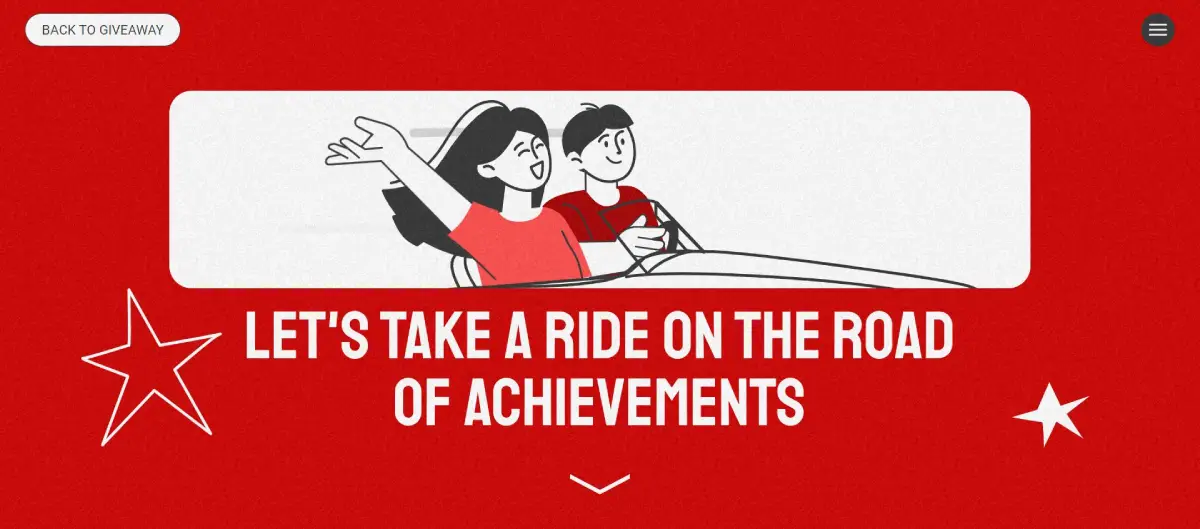 Over the course of the last decade, Adsterra has stood by the side of burgeoning individuals and enterprises, facilitating their triumph over challenges and conquest of extraordinary milestones.
The Adsterra network has played a transformative role in propelling countless startups toward success, unlocking augmented exposure and revenue horizons.
Equipping publishers and affiliates with their groundbreaking Self-Serve tools, Adsterra has been the driving force behind their elevation to newfound summits of accomplishment.
Adsterra's reverence for its alliance with proficient and committed publishers, affiliates, and advertisers is unparalleled. Their unwavering dedication has led to phenomenal revenue generation and conversions.
With 28,000 publishers collectively amassing a remarkable $65 million annually and 13,000 advertisers contributing to an astounding 1.34 billion conversions each year, the figures are not just impressive statistics in Adsterra's eyes.
To Adsterra, partners are not mere clientele, customers, or users – they embody valued companions, on a shared expedition towards cultivating profit growth.
This partnership sentiment has been nurtured through establishing unique Partner Care Standards and a mutual dedication to developmental pursuits.
As the curtains rise on the grand 10th-anniversary festivities, Adsterra extends its reach beyond conventional traffic and offers. This celebration stands as a testament to Adsterra's unwavering commitment to the recognition of partners as vital components within the tapestry of Adsterra's triumphs.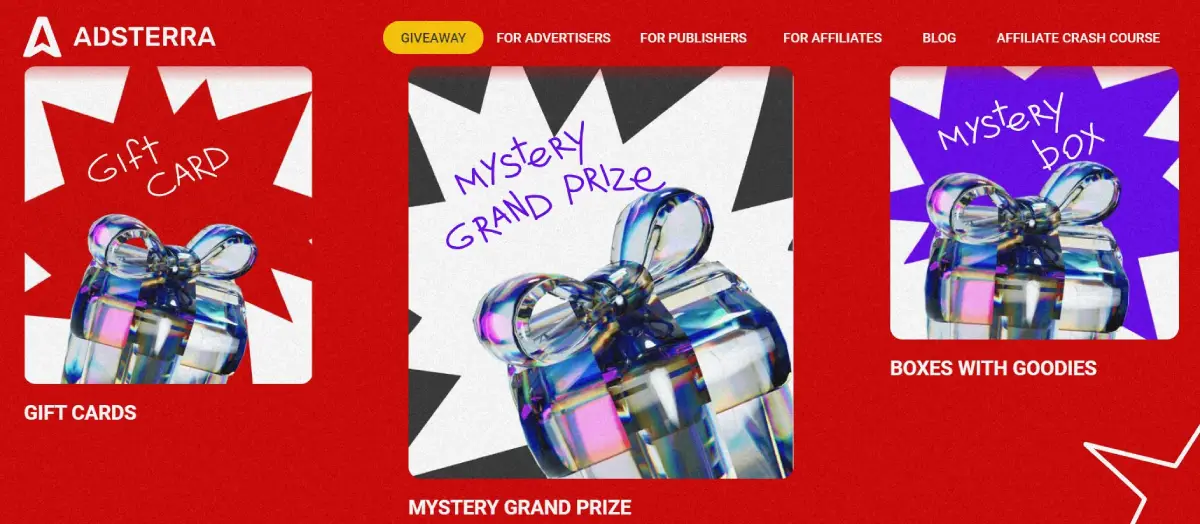 ❓ FAQs
What can I expect by registering for the Adsterra's Anniversary Giveaway?
By registering for Adsterra's 10th-anniversary giveaway, you can expect goodies, Gift boxes, and a Mystery grand prize.
When is the Adsterra anniversary giveaway?
The Giveaway contest started on July 24th and will last till August 31st, 2023.
Are there any specific rules to win the giveaway?
No there are no certain rules! It doesn't matter how much money you make by monetizing or depositing funds during the giveaway. The only thing you need to keep in mind is to be active for these 15 days.
Conclusion: Is the Adsterra Giveaway Real?
Yes, the giveaway is real and the registrations have already begun. Don't get yourself left behind others and quickly enter the giveaway like I did.
Don't let this opportunity slip through your fingers!
Seize the moment and partake in Adsterra's 10th Anniversary Giveaway NOW!