Many individuals are looking for strong, efficiently managed software solutions with influencer remuneration, social commerce, and influencer whitelisting since influencer marketing platforms are a commonly utilized technology.
When looking at Creator.co alternatives, influencer marketing, and content are also crucial. I have curated a list of services, such as Upfluence, BuzzGuru, and GRIN, that reviewers have chosen as the top Creator.co alternatives and rivals.
List of 10 Best Creator.co Alternatives Of 2023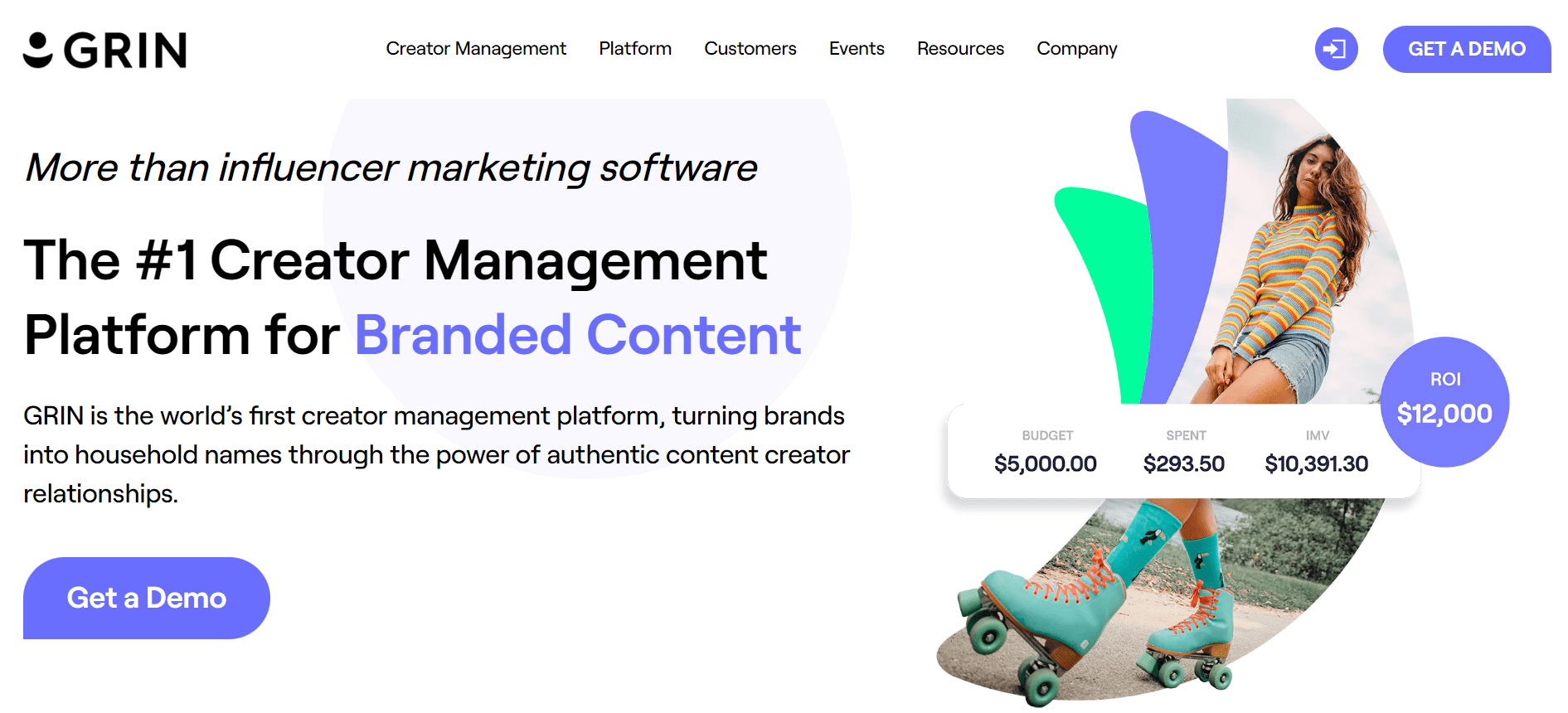 Before influencer marketing was even a recognized field of study, Grin has been a part of the scene since 2014.
It acknowledges that building a reliable connection with the influencers in your industry is the first—and hence most crucial—step of influencer marketing.
The platform adjusts its price to fit your business. It focuses on your company's size, your influencer program's structure, and your goals. Small, medium, or big don't seem to make up most of its clientele.
Regardless of the industry vertical, direct-to-customer eCommerce businesses are its target market. Despite having all the key capabilities that a top-tier marketing management software should have, users still find Grin simple.
Instagram is one of the many popular social media platforms that Grin interacts with. To manage and send items to your influencers, establish sales tracking links to pay commissions, provide unique discount coupons, and more, it also connects with eCommerce platforms like Shopify, WooCommerce, and Magento.
Additionally, you can combine it with email clients like Gmail and Outlook so that each message you send using Grin originates from your mail domain rather than some odd one-off address unrelated to your primary email account.
🤑 Grin Pricing: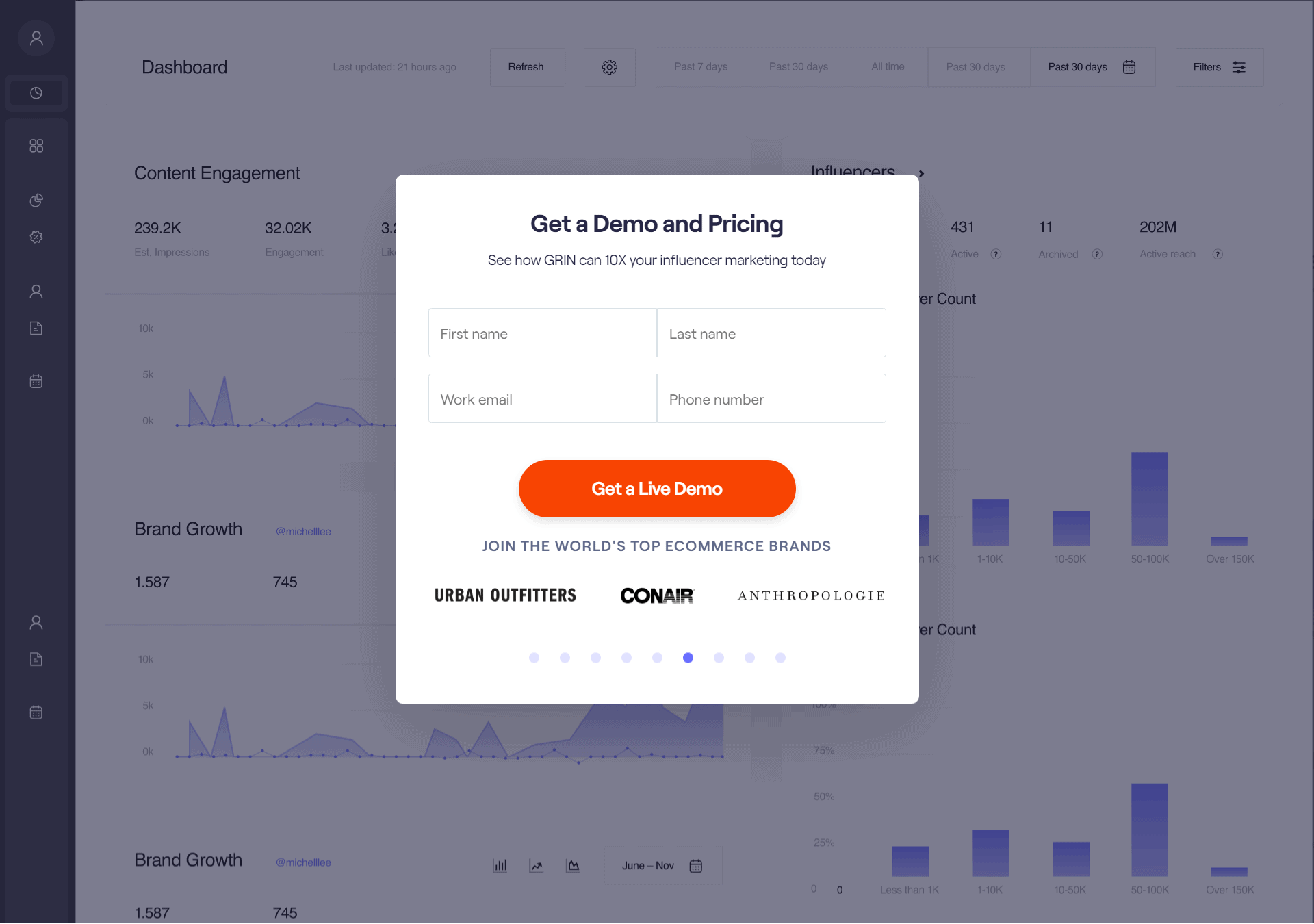 BuzzGuru is a competitive intelligence and influencer marketing discovery platform that provides agencies and customers with insightful data on competitors' YouTube, Twitch, and TikTok marketing campaigns.
You may use the platform to look for and identify the top influencers for your marketing campaigns, filter them using more than 30 data breakdowns, discover your competitors' influencer marketing strategies and spending plans, and do market research.
You can use BuzzGuru's automation tools to scale your influencer marketing campaigns while using fewer resources and funds to attract clients via these channels.
BuzzGuru's platform is the result of its agency experience. While they are not the first agency to release a self-service version of their back-end systems, this is the first that aims to provide tools to smaller brands and agencies. It foregoes a comprehensive end-to-end solution in favor of concentrating on business and marketing intelligence.
There's a default discovery module—they've got millions of profiles indexed, so you might as well be able to search it—but the real focus here is on learning everything you can about two groups: influencers and competitors.
Also Read: Is BuzzGuru #1 Influencer Marketing Platform? – 2023 Review
🤑 BuzzGuru Pricing: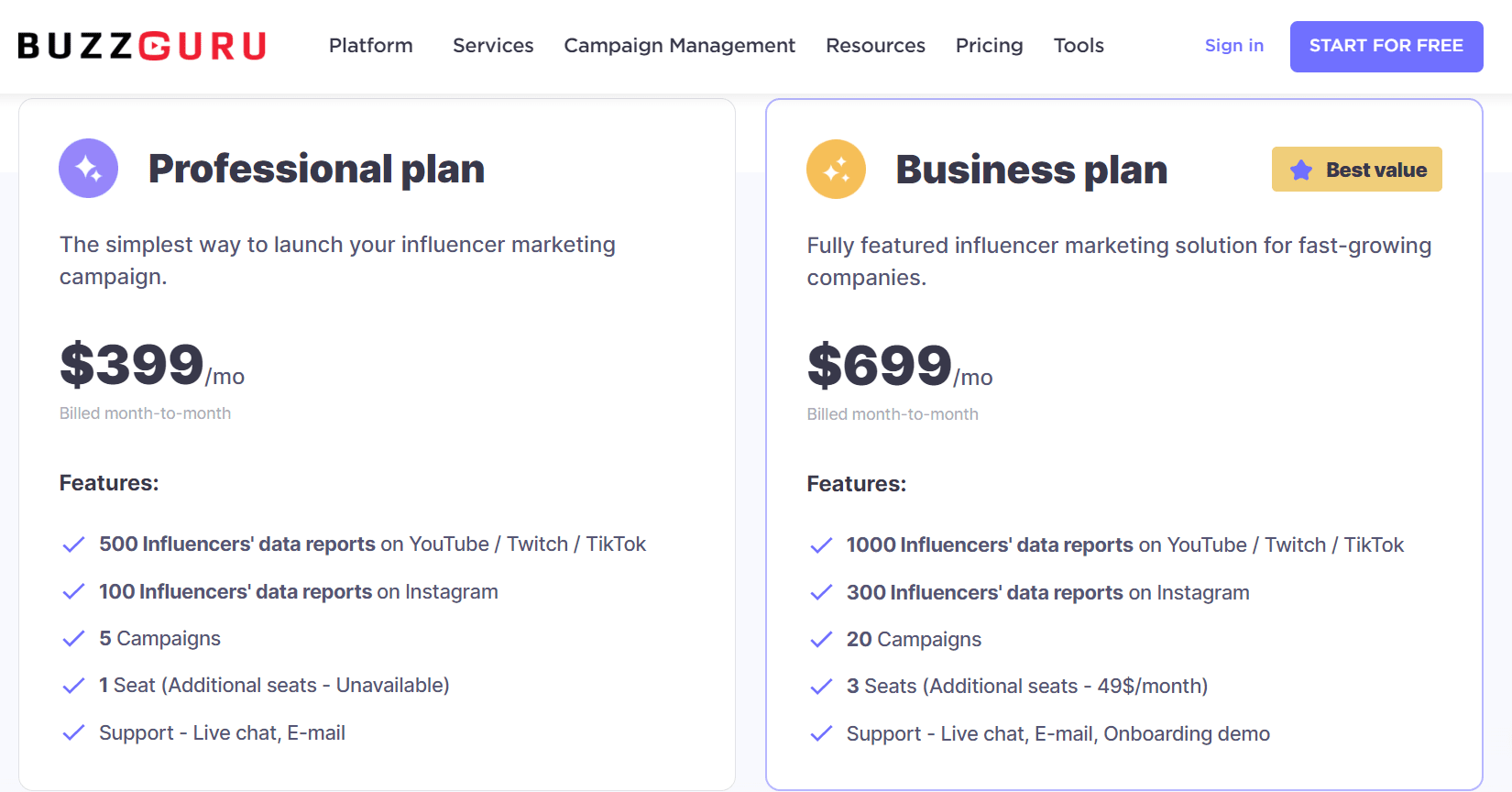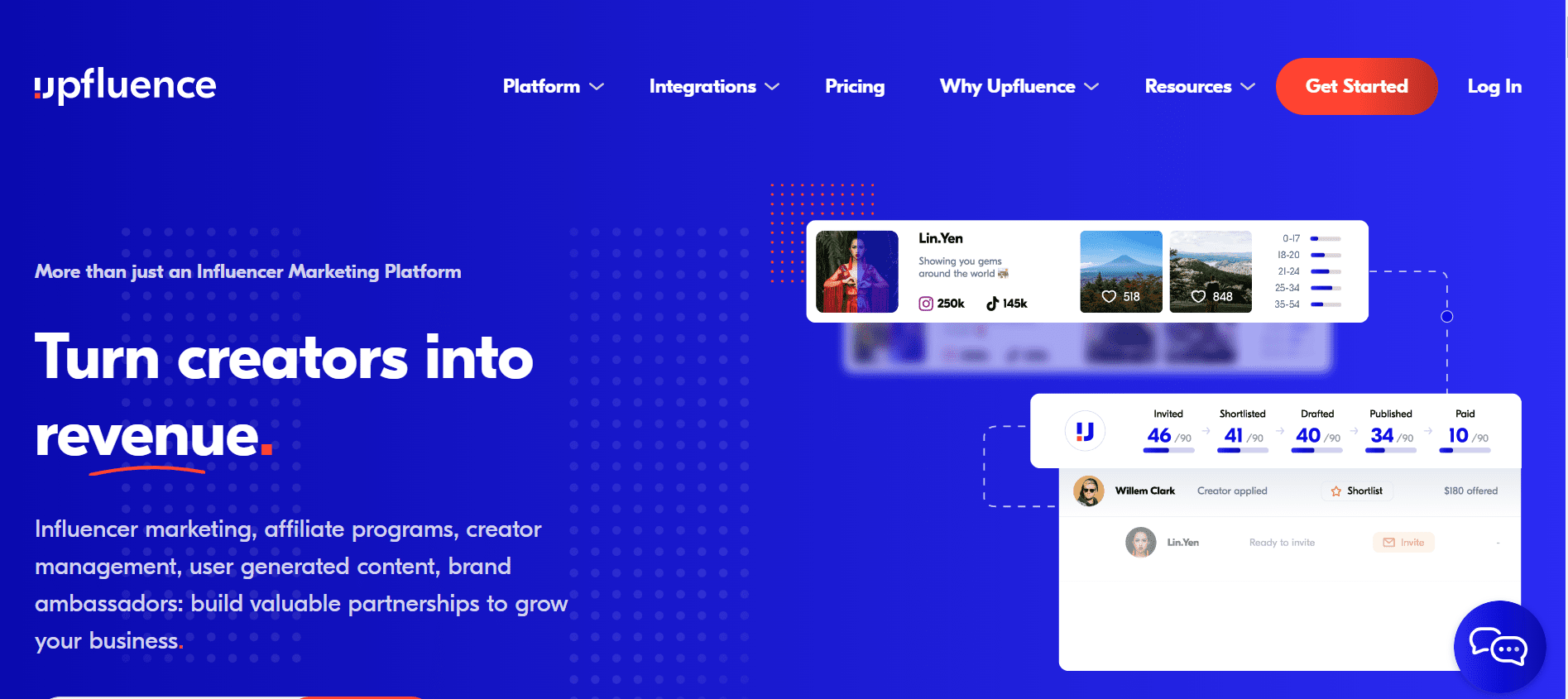 Upfluence is a self-service influencer discovery tool focusing on bloggers and influencers across all major social networks, including Instagram. It is reasonably priced compared to many of its rivals, making it accessible to small and medium-sized organizations.
Despite this, Upfluence can boast much illustrious clientele, including Microsoft, PayPal, Ralph Lauren, and AXA. Although its search engine is unquestionably the standout feature of Upfluence's service, you can do much more than look for influencers.
You may organize your favorite influencers into lists using their program. You have complete access to their private contact information. You may bulk export their contact information and reach out to them. It's overwhelming to browse the Upfluence database.
Over 500 million pieces of material are indexed by its system, which evaluates each for reach and interaction. This implies that you may look for influencers using any term you can think of. You may drill your searches down to include extremely long-tail phrases.
The search engine Façade and the influencer marketplace Publisher were the two tools from which Upfluence first developed. Although the market is no longer there, many of its management methods are still in use.
As a result, Upfluence provides various tools to make it simpler to locate influencers, get in touch with them, and monitor the performance of campaigns.
🤑 Upfluence Pricing: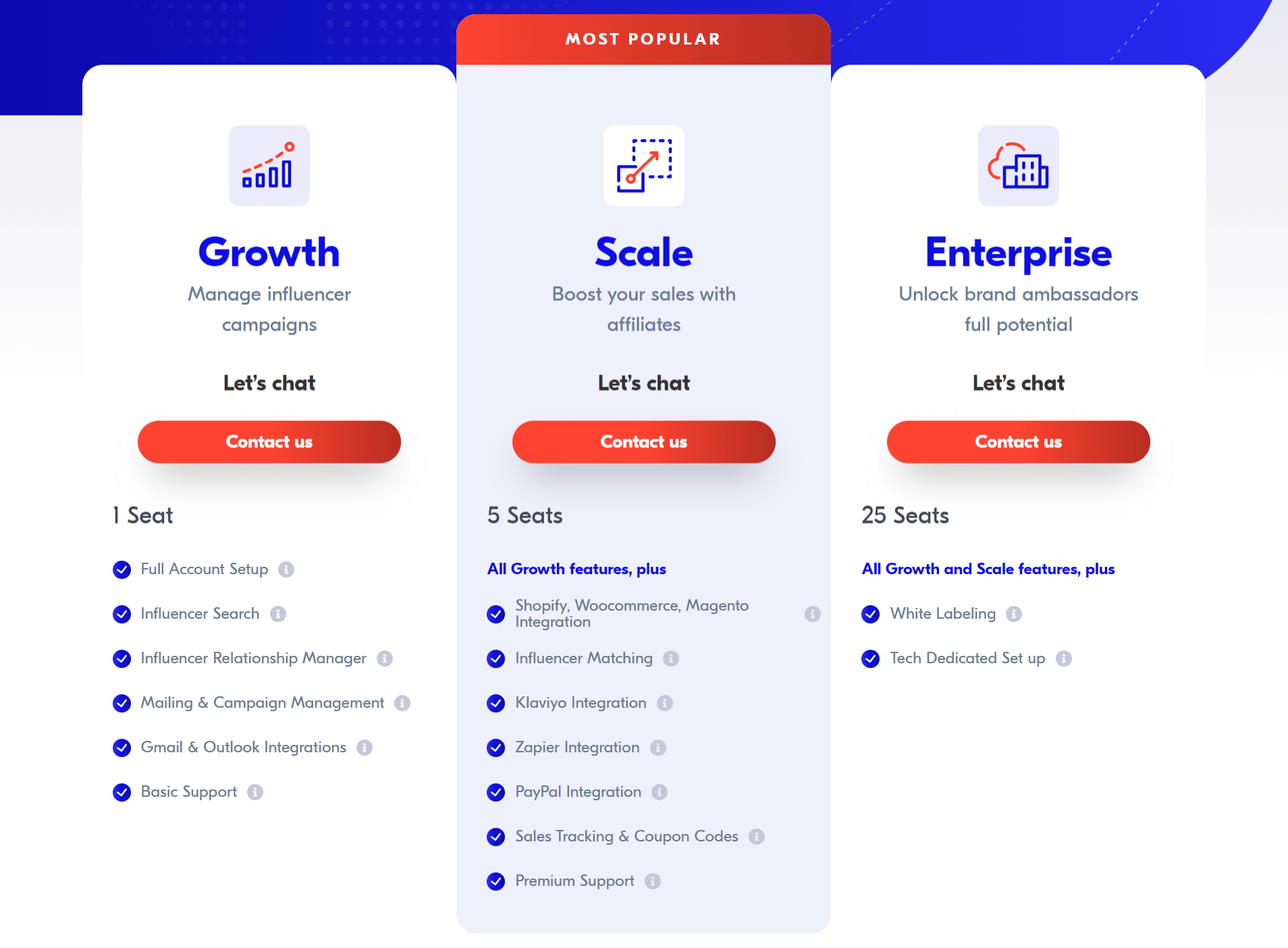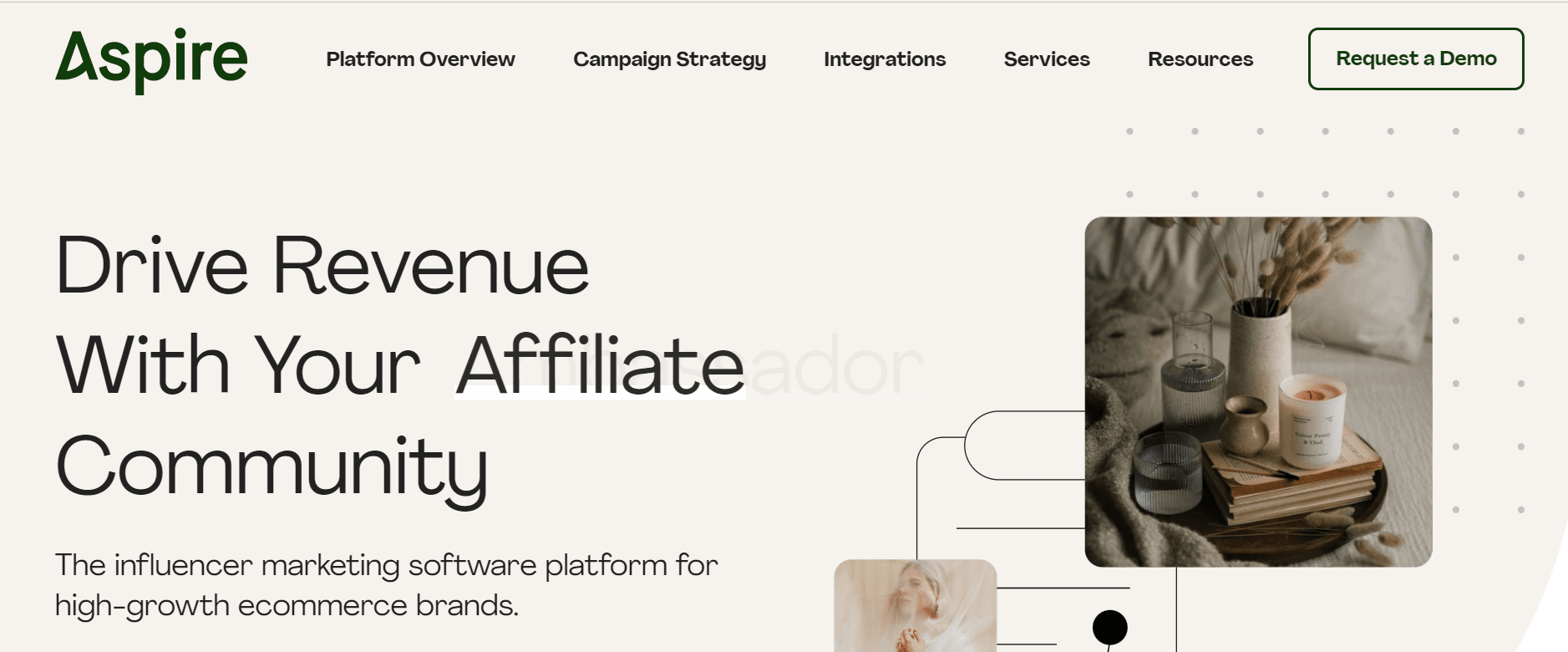 Aspire.io is developing and expanding its feature set as an influence marketing platform. Its influencer management capabilities, which are reliable enough to attract high-profile clientele, have long been a strength.
It offers resources for every phase of an influencer marketing effort. They are Creator Performance Spreadsheet, Campaign Analytics, Payments, Digital Term Sheets, Product Tracking, Trackable Sales Links, Content Collaboration, and Campaign Lifecycle Management. One of the complete management toolkits must be this one.
Aspire.io has been working to enhance its influencer-finding search engine and procedures over the last year. Influencers are screened before being included in Aspire.io's database upon request. Aspire.io, however, has compiled a more extensive database of influential individuals.
They use an algorithm to expand the pool of prospective influencers they make available to their customers. They now have 500,000 users in their system who they consider influencers in at least one topic.
🤑 Aspire Pricing:
I couldn't find any pricing section on the Aspire official website, but you can request a demo by filling up a short form.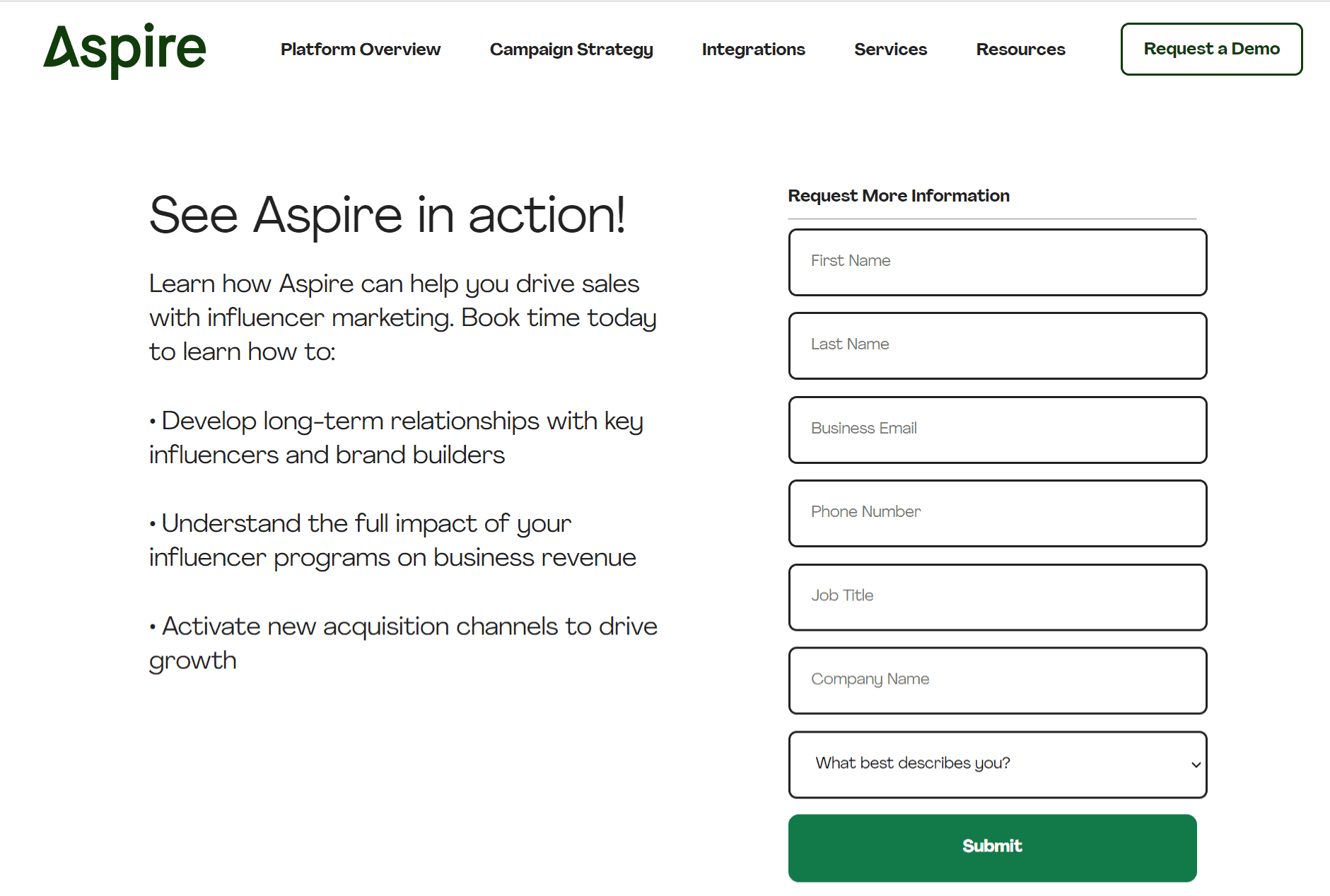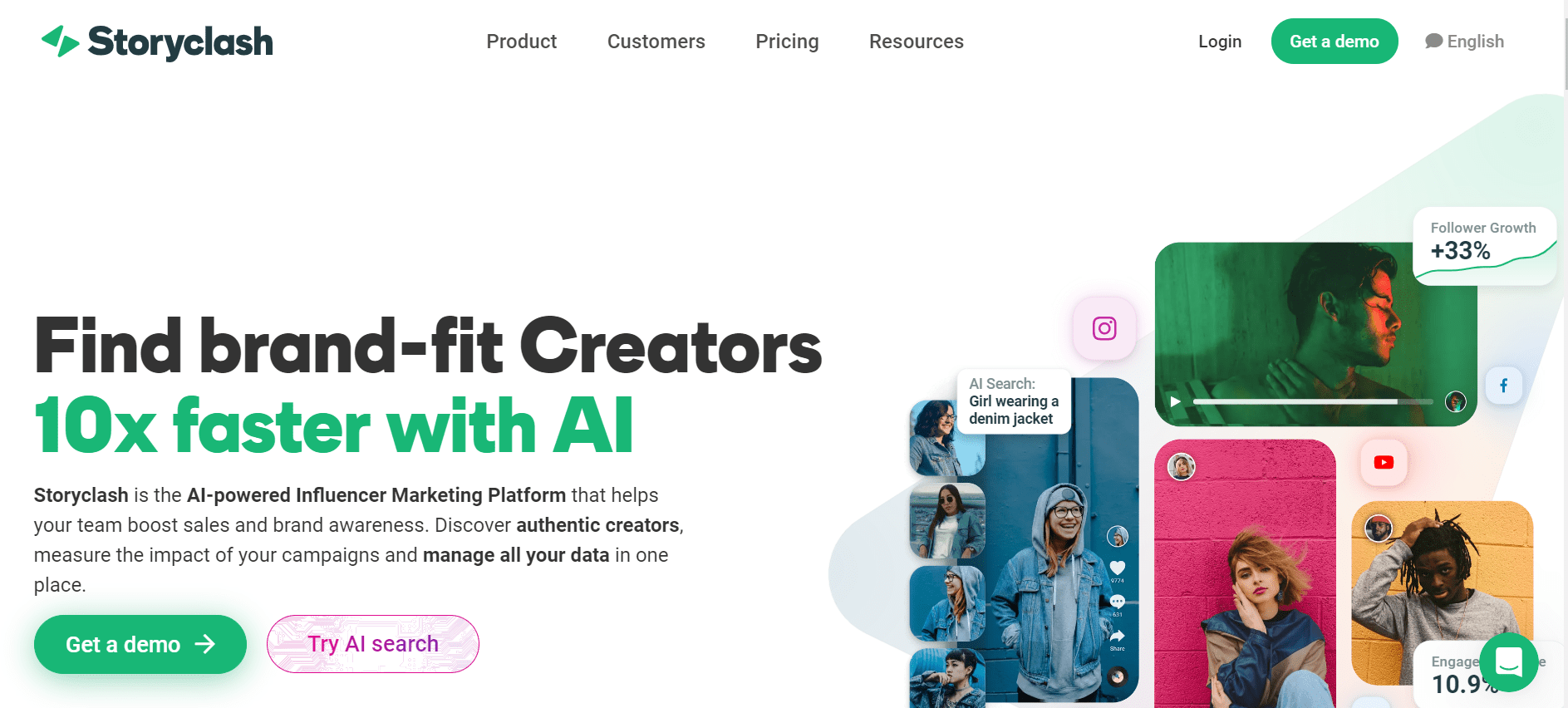 When identifying artists ideal for companies, StoryClash stands out from the competition by emphasizing substance rather than superficial stats.
The platform has the tools and technology you need to get the information you need for finding, following, and analyzing the content of your brand ambassadors.
StoryClash has created an efficient method for converting clever influencer marketing into an amazing one by avoiding a primary emphasis on pure demographic data.
Working with sincere artists who connect with a brand's audience has allowed the platform to run successful campaigns that lead to increased sales.
Using an AI-powered recommendation engine, it offers insights into brand partnerships as part of its content-based influencer discovery approach.
As a customer, Storyclash will make it simpler for you to learn what kinds of content are currently in demand.
You can easily use the platform to keep tabs on how your business is doing and get knowledge on increasing interactions and video views.
🤑 Storyclash Pricing: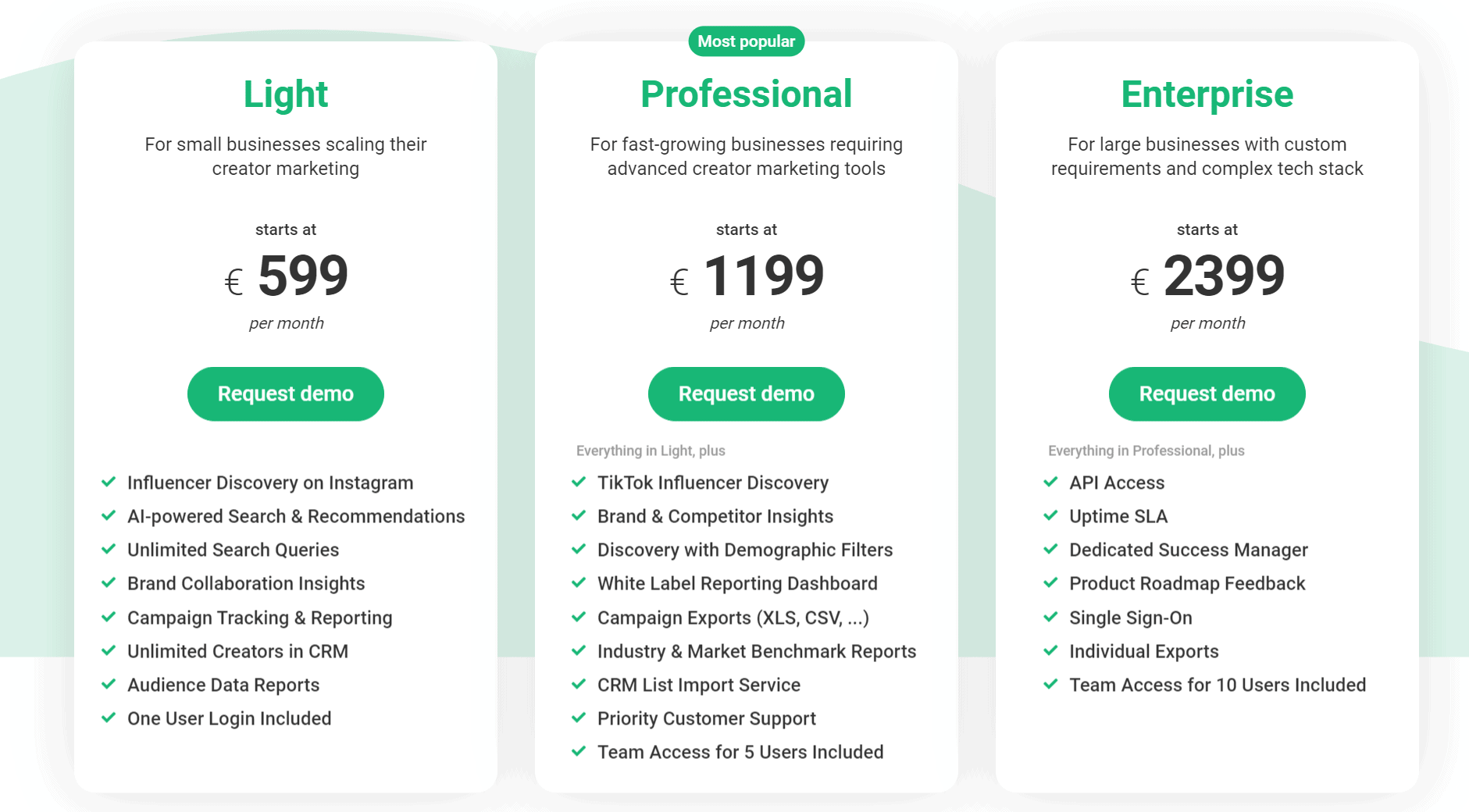 Thuzio, a web-based talent agency for athletes looking to diversify their revenue streams, gave rise to Julius. For all types of influencers, it is now a fully functional influencer finding and campaign management tool.
In its database, Julius has more than 50,000 influencers. It utilizes people in addition to algorithms to investigate each prospective influencer's reliability. Everyone you discover has declared interest in taking part in influencer marketing since it has an opt-in database.
Influencers are represented mainly by talent agencies that work with Julius. Julius has a simple UI that is simple to use and comprehend. Julius has a robust search engine despite its appearance of simplicity, and there are several ways you may narrow down your search terms.
You can access over 50 data points that you may use to change your search parameters. You may compare up to five influencers at once to help you decide which is the most appropriate for your target audience.
🤑 Julius Pricing:
As there is no pricing shown on Julius official website, you can request for its platform demo. Simply enter your name, country, region, and other details to request a demo.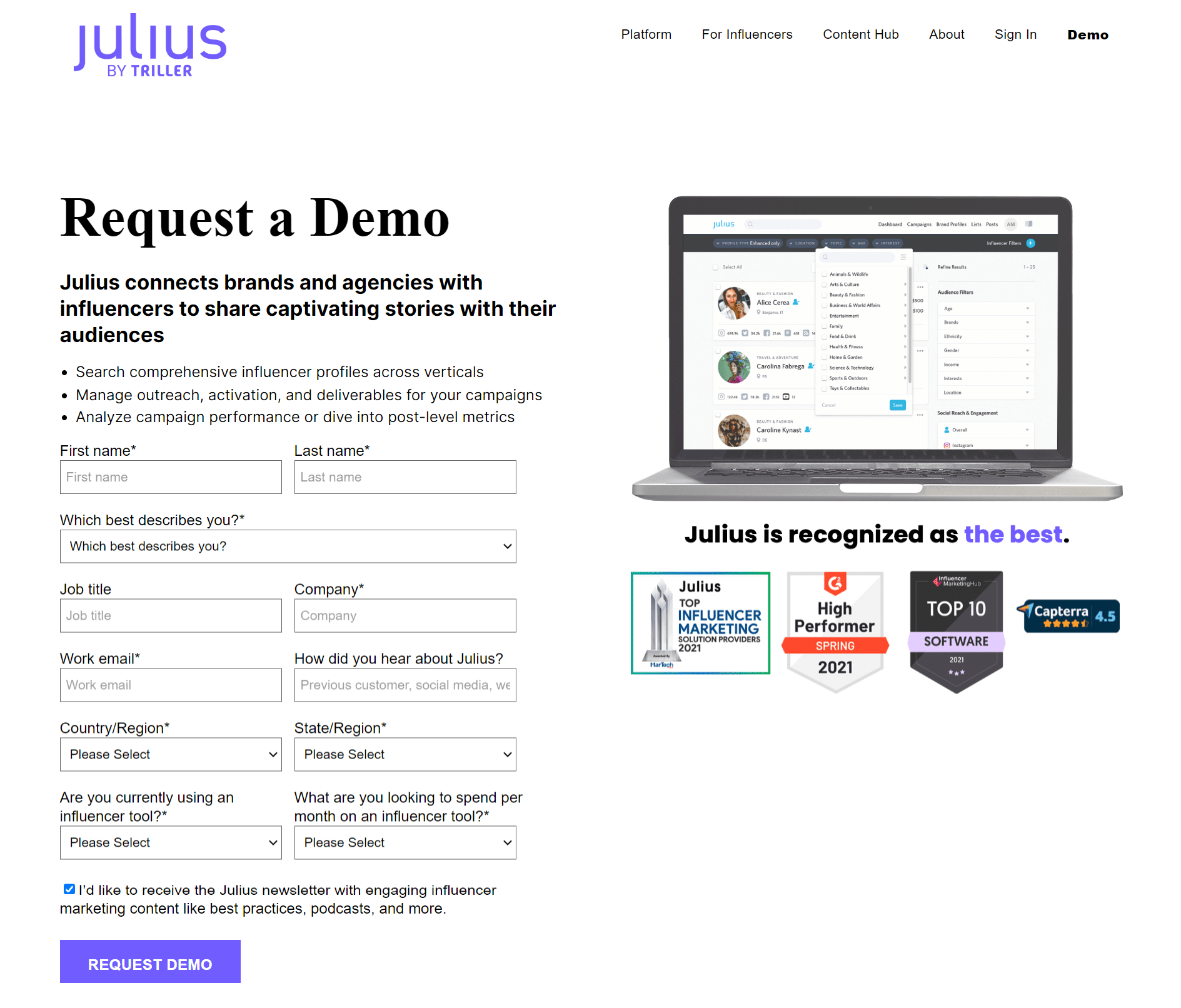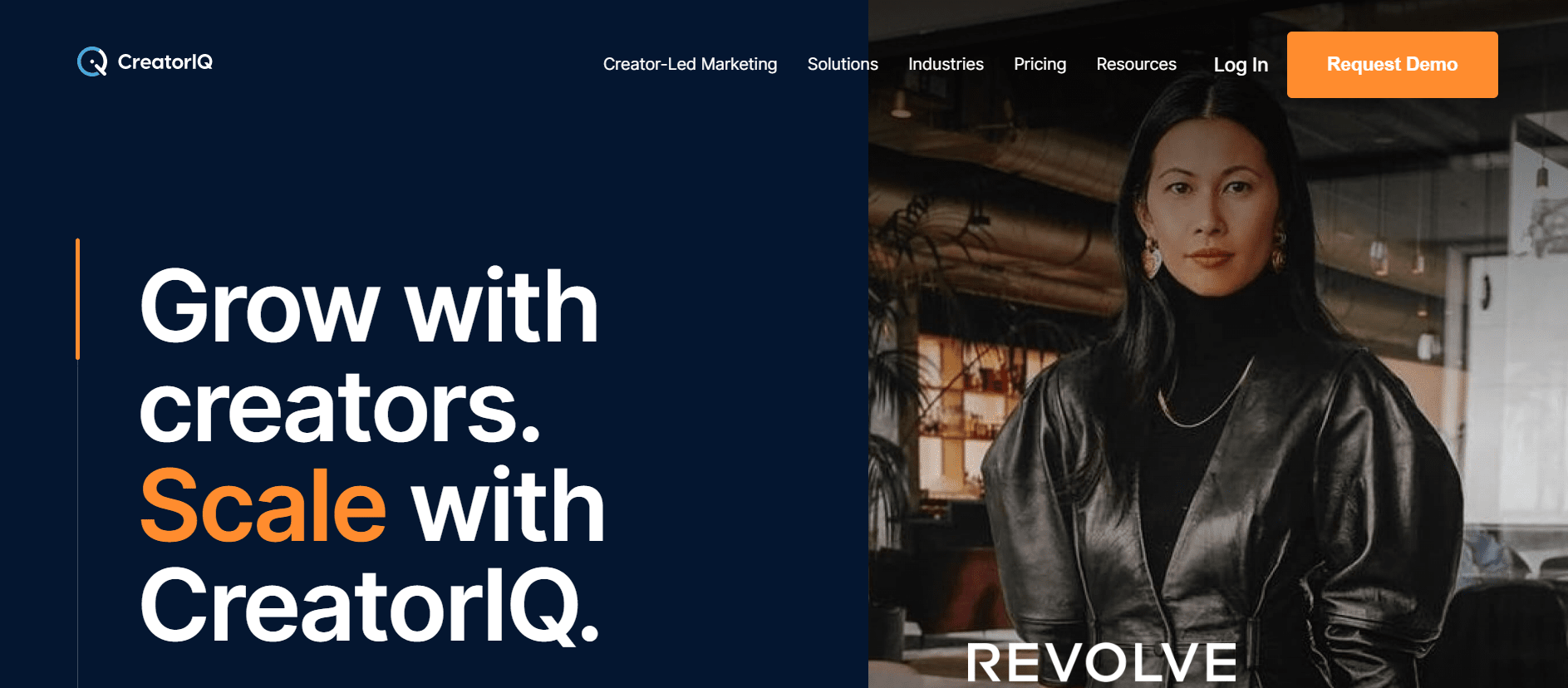 The influencer marketing cloud for the corporate, according to CreatorIQ, doesn't take influencer marketing lightly. It refers to its offering as an "Enterprise Creator Cloud," defined as "designed for a large company."
CreatorIQ concentrates on simplifying the influencer marketing procedures of the biggest businesses. CreatorIQ's creators have created an end-to-end solution with a polished and effective user interface, maybe in response to the high expectations of its prospective clients.
Almost all features and tools its users can want are presented on the platform in a refined form. CreatorIQ leverages technology to address critical issues that have long plagued the business and streamline the influencer marketing process.
The accurate picture is shown by cutting through following fraud, exaggerated reach metrics, and fake or mercenary influencers.
Over 1 billion public social media profiles are examined by CreatorIQ's AI-powered algorithm, which compares each to a set of standards to determine if it is appropriate to add it to the platform database.
Fifteen million creator accounts have been indexed into the system thus far.
🤑 CreatorIQ Pricing: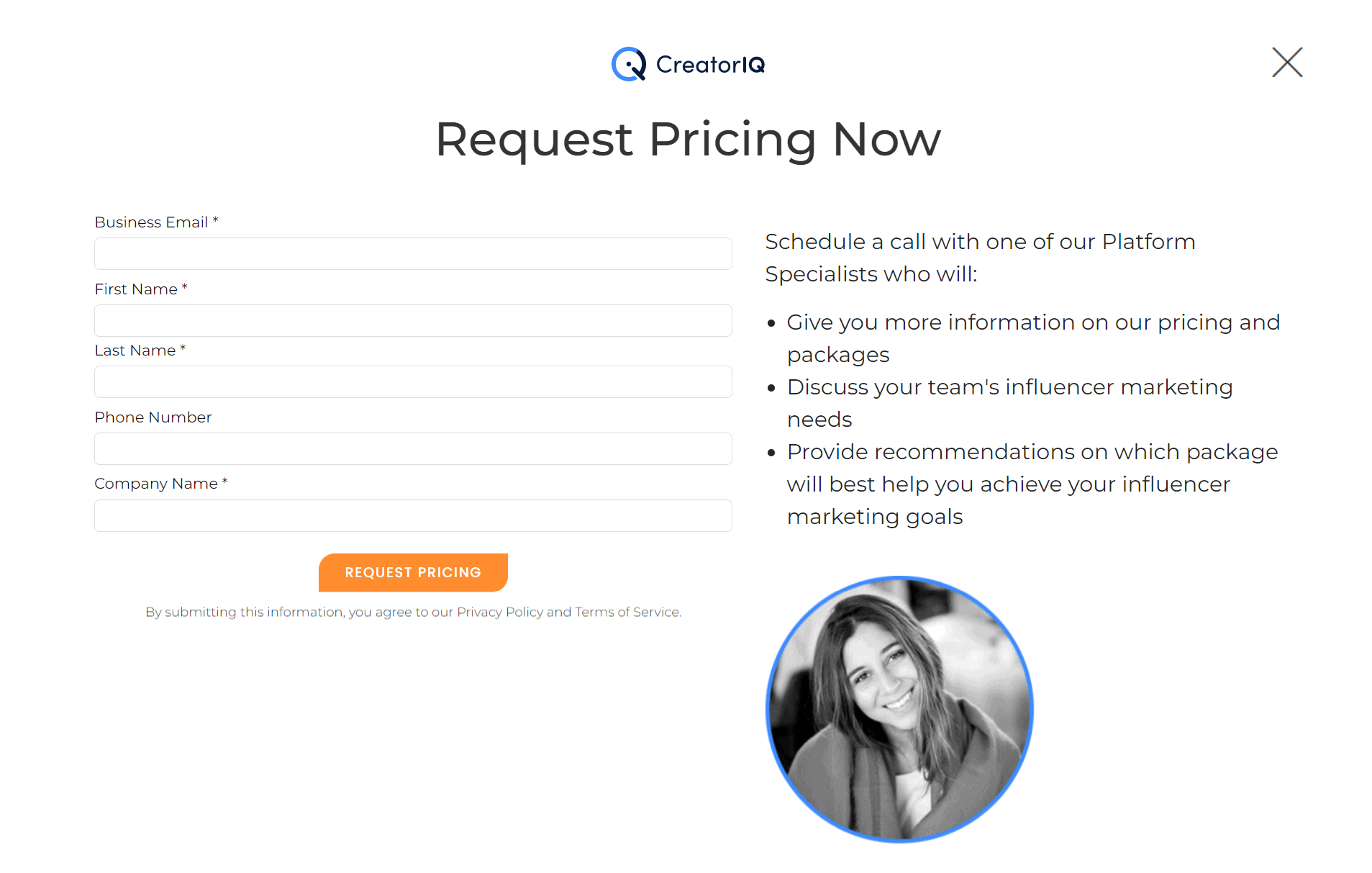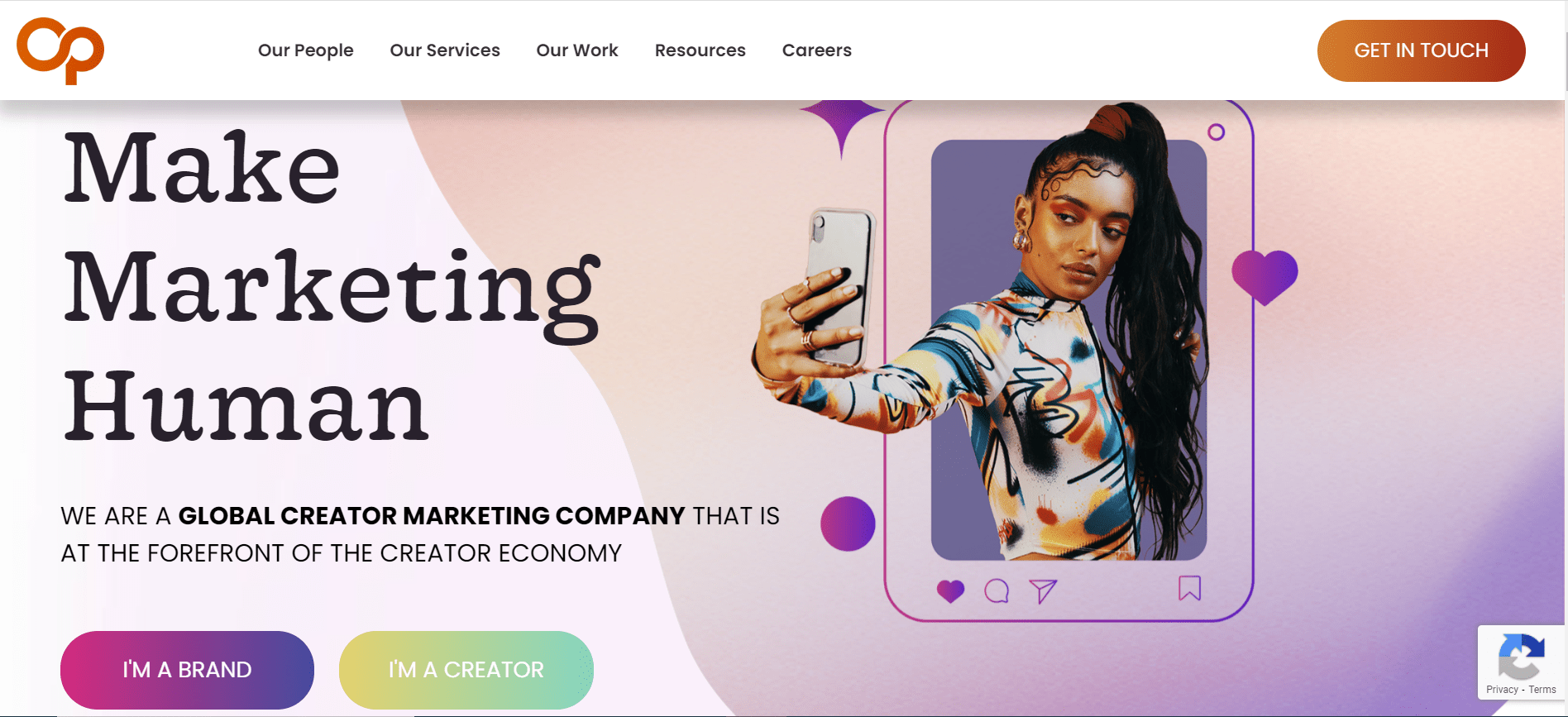 Being more of a creative firm, Open Influence (formerly InstaBrand) is a go-between for companies and influencers. Given their claimed objective of "making advertisements more human," this makes a lot of sense.
Customers of Open Influence may search for collaborators using their "Intermix" search engine, which contextualizes an influencer beyond her following and the verticals she aligns with.
A big data engine for discovering the ideal marketing match, their database of over 100,000 influencers does cross-reference on keywords and post-performance, engagement rates, and localities. Intermix can uncover influencers on any platform that customers wish to target while filtering for other criteria by digging deeper into each profile.
However, this is not a self-service organization, so Instabrand will only be a good match if you want to identify your talent and execute campaigns.
On the other hand, Instabrand has a lot going for it if you want a business that will handle your marketing with a personal touch and a core of technology that defines and reports on the campaigns.
They identify as a "mobile-first influencer brand," and as a result, they give mobile-only networks like Instagram and Snapchat more attention.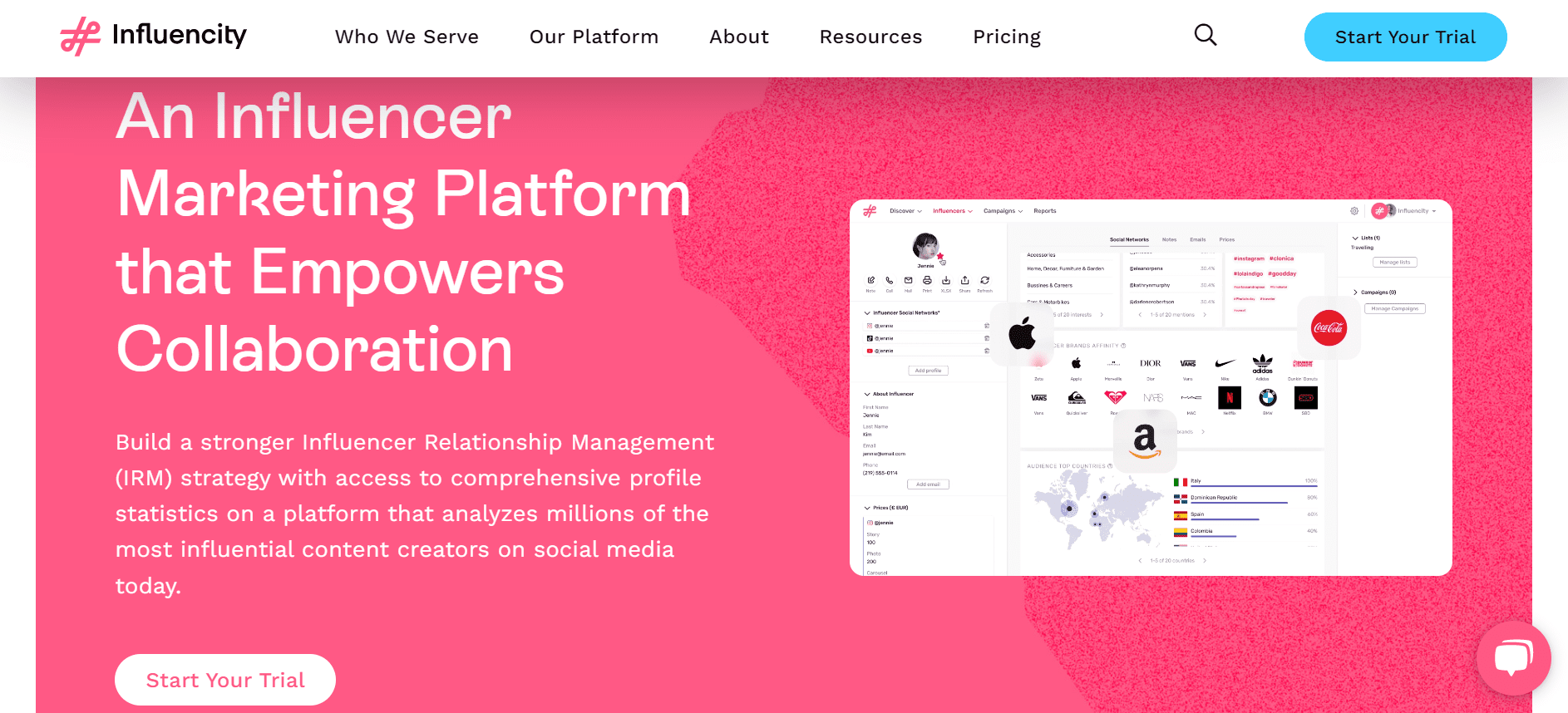 Brands looking to work with influencers on Instagram, YouTube, and TikTok may now use services offered by Influencity.
This is even though the business started by introducing companies to roughly 100 of the most potent users on Twitter back in 2014.
This shows how drastically the relative performances of the different social platforms have changed over the last several years.
Today, Instagram is the most important social media platform for marketers to be seen, followed closely by the two video platforms. Influencity's discovery now depends on data from Instagram.
Currently, the site has over 70 million Instagram accounts listed. It has a staggering amount of information on each of these accounts.
Additionally, detailed information about your campaigns is available.
Influencity provides a clear picture of the audiences your influencers reached and the level of engagement those audiences had with the posts your influencers created on your behalf. This aids in future-proofing your upcoming campaigns.
🤑 Influencity Pricing: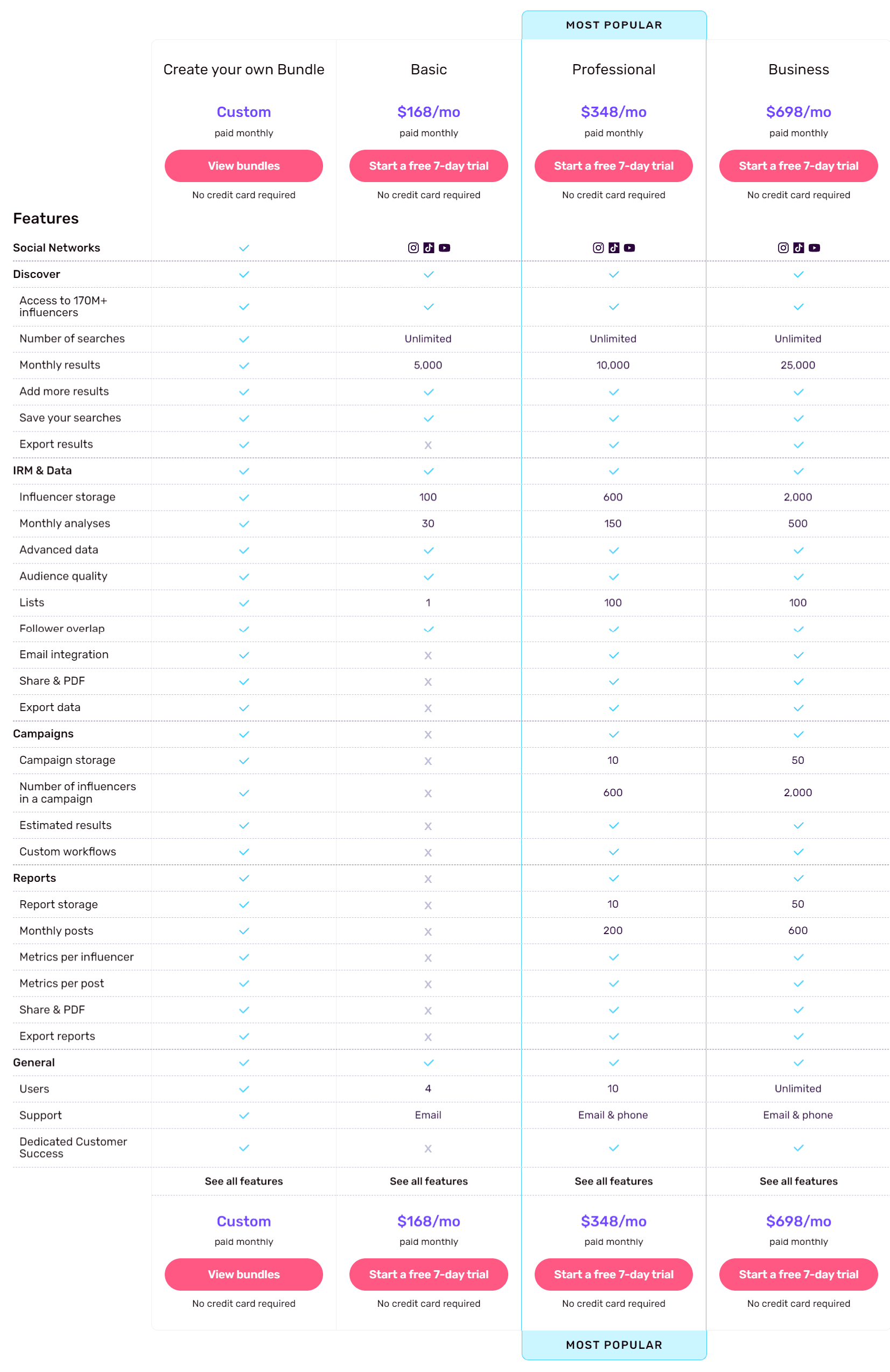 LTK is a worldwide influencer marketing platform established in 2011 by a creator for the creative economy. It was initially known as RewardStyle and LIKEtoKNOW.it.
Empowering the world's premium lifestyle creators to be a brand's power partner" is their objective.
Their platform, which has its headquarters in Dallas, Texas, can assist organizations of all sizes with everything from influencer discovery to transactions.
According to their LinkedIn profile, their influencer marketing initiatives have assisted over 5,000 worldwide merchants in generating billions in yearly sales.
Their access to data is one characteristic that needs particular attention and helps distinguish them.
It contains cross-channel performance data over ten years and exclusive sales insights.
With this performance information on the LTK network's producers, businesses may reach the ideal target market more successfully and increase engagement and sales.
Most recently, they introduced LTK Connect, a new self-serve service. More companies, especially DTC brands, will be able to explore and use creator-guided commerce due to the introduction of this new solution.
LTK Connect, the single largest creator shopping channel, allows companies to build, manage, and maximize their influencer marketing platforms, including their shopping app, which is the largest creator shopping channel.
You may develop your campaign and reach over 8 million monthly customers using their shopping app.
🤑 LTK Pricing:
If you want to know more about the platform along with its pricing, you can contact the LTK team by filling up a form. But, there's a separate form for a brand and agency.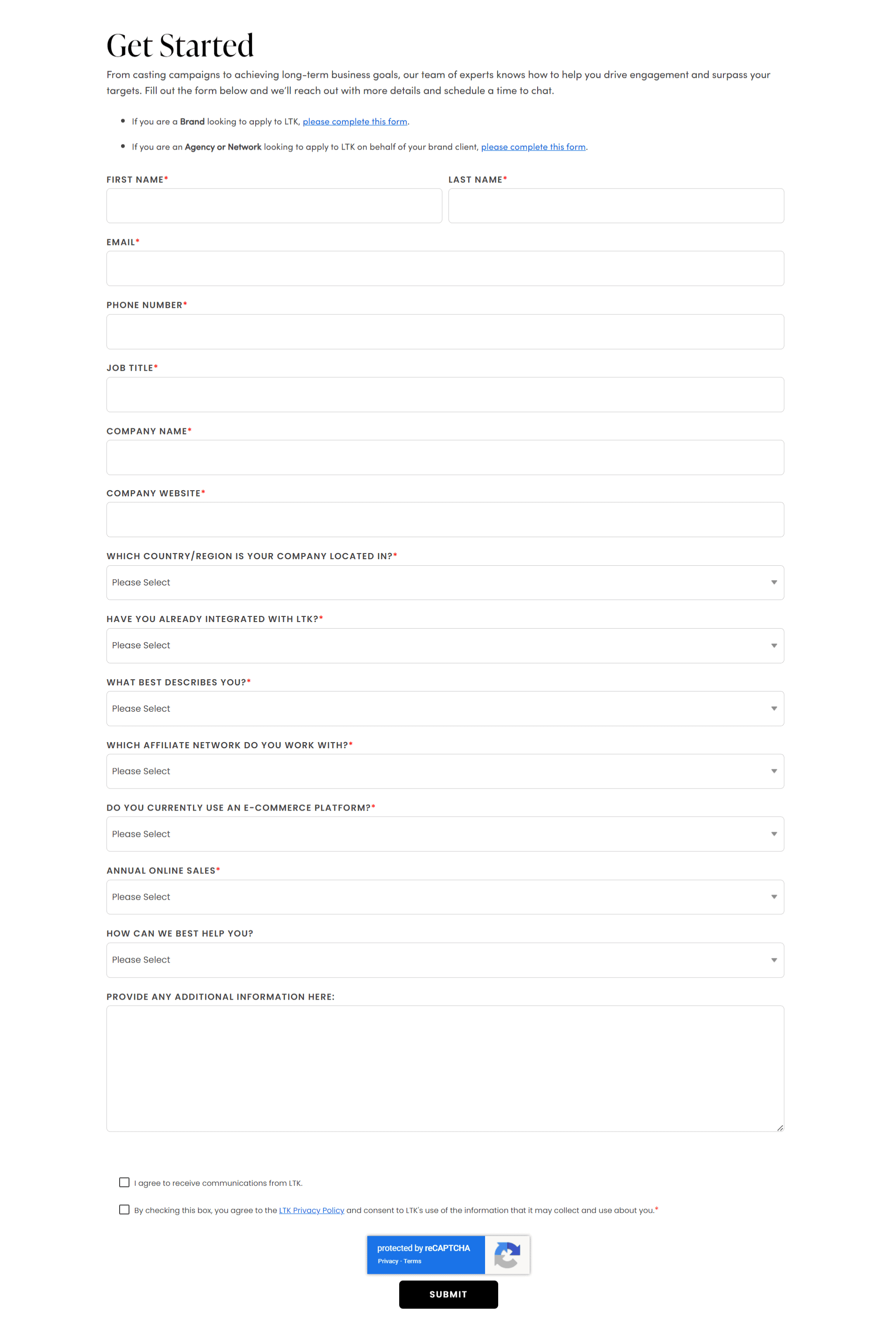 Also Read:
FAQs
Who owns Creator.co?
Vinod Varma is the Co-founder and CEO of the company.
What are the different types of creators?
A creator could be a blogger, writer & Youtuber like me. Or, a creator could be a coach, author, artist, podcaster, educator, and an influencer.
Which is better – Creator.co or BuzzGuru?
BuzzGuru features include influencer discovery & analytics, campaign management, reporting & analytics, analyzing competitors, clear & transparent pricing, and 24/7 customer support representative. All of this makes BuzzGuru better than Creator.co platform.
Conclusion
So, this is the list of India's top 10 Creator.co alternatives. Given its outstanding features and accessibility for companies, I suggest BuzzGuru as the ideal choice for brands in India.
You are granted complete control over your campaigns and the finest costs. This is only my recommendation, yours could differ from mine. So, choose wisely.