Pros/Advantages
Great Networking
Sessions by Industry Leaders
Learn new things
Worth Investing
If you don't know about the AWA conference, well, I am sorry, but you're a bummer. I have attended many conferences, but I made sure I had to attend the AWA Conference.
In this article, I am sharing my experience at the AWA Conference. This was my first International Conference, so I was excited. 
Table of Contents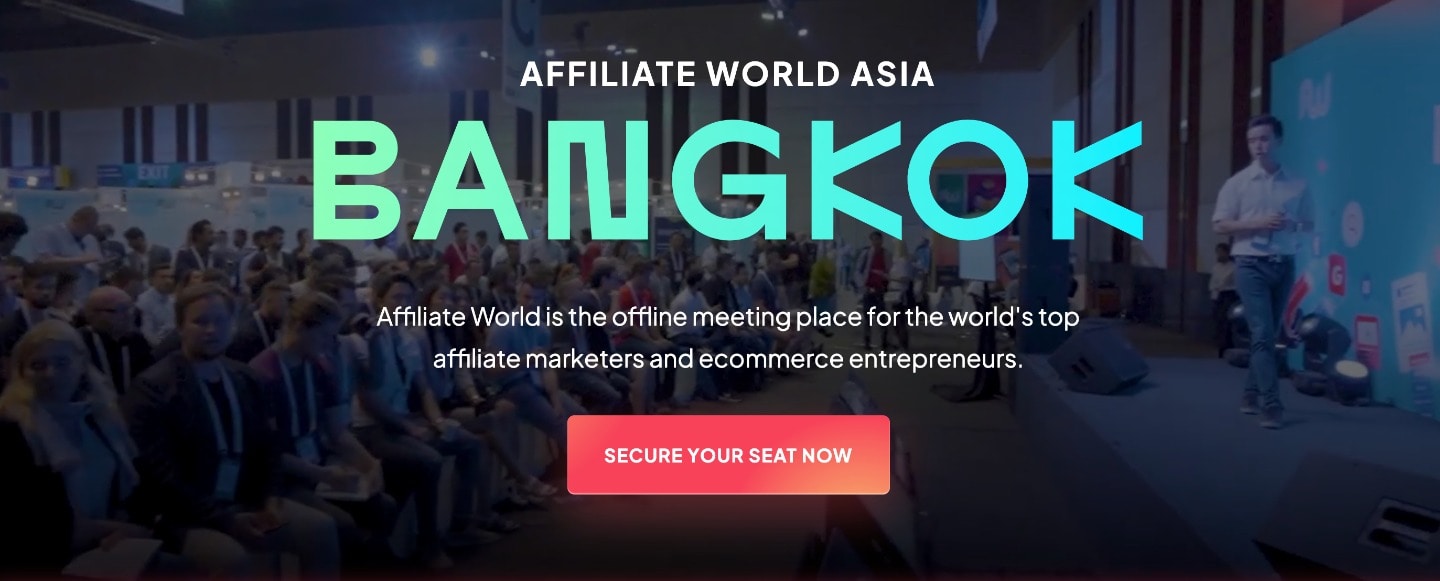 The AWA Conference is annotated for the Affiliate World Asia Conference.
It is obvious that this is a worldwide conference wherein you get an opportunity to interact with various brands in the advertising and affiliate industry.
It was an offline event wherein you can interact with top brands like PropellerAds, ClickAdu, Traffic Nomads, and Adsterra being a few of them. 
If you want to be part of the Digital Marketing/affiliate marketing business and make money online, this was a great affiliate networking opportunity.
My Crazy Experience @ AWA (Thailand) – You Cannot Miss This
In short, my experience was super lit! Why do I say that? You'll know!!
So, rather than a long essay, I am going to tell you every detail of everything that I experienced.
So if you want to feel that you have been to the conference, here is something for you. With this, you will find it easier to understand everything that you missed.
You can watch my VLOG for a reality check:
Before I begin, here are a few details of the event.
Event Details:
Duration: 2 days (30th November 2022 – 1st December 2022)
Venue: Centara Grand, Bangkok, Thailand
Ticket Price: Around $500 for Early Bird, Went up to $1000 for eleventh-hour buyers.
The Journey
To be honest, it was extremely important for me to plan my journey properly. I decided to go to Delhi because it is more practical to get a flight from there.
I went along with some of my friends, who had made plans to attend the same event. To be honest, it was a better idea to get company because you know that there is less chance of you messing things up 😜.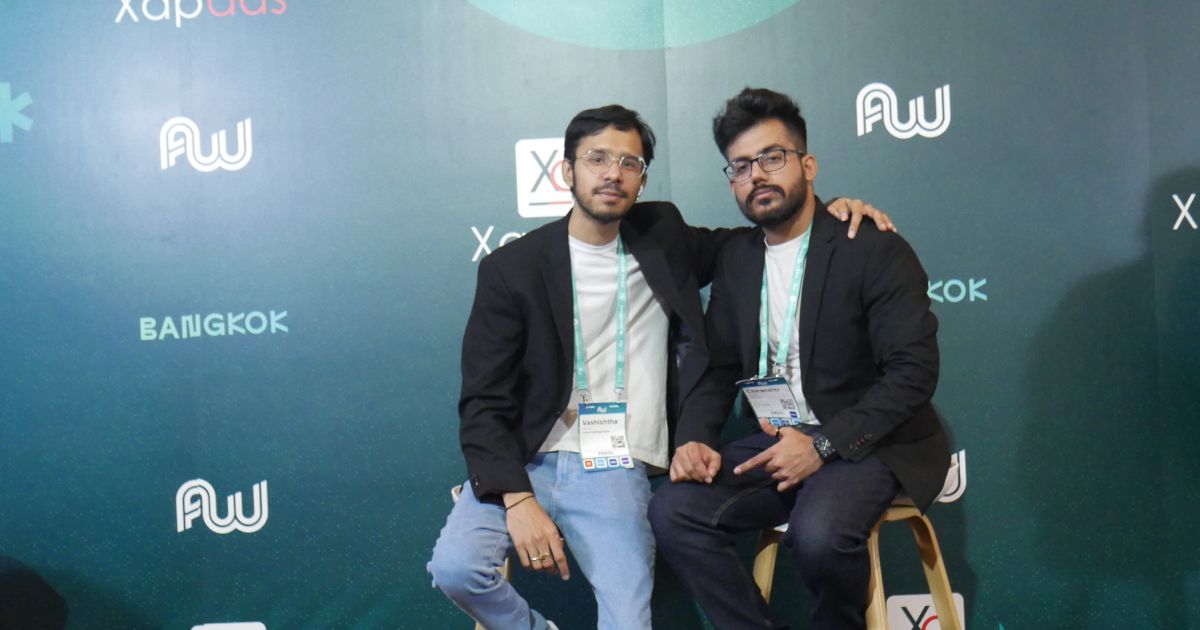 It took about 4 hours for us to reach Bangkok from Delhi. The cab took around half an hour to reach our hotel.
The Arrival
I arrived 8 days before the event. I know, I know. Too much, isn't it? But, it is better to be prepared beforehand rather than be lost on the day of the event. And also, I had to celebrate my birthday on an international trip!
The reason I had gone earlier was to understand the area and get to know the place and find time to enjoy the trip with my friends' group.
Considering this was my first international business trip, I had to be more cautious so that I do not mess up. I did not know how to commute, I did not know the rules. 
So, maybe it was a wise option to understand what all were the commute options, what can I eat, and so on.
Those 8 days were the most memorable days of my life. As mentioned earlier, I was with a bunch of friends. We tried to explore everything and made use of this amazing opportunity. 
Pre-booze (Before The Event)
"All work no play makes Jack a dull boy" is an extremely renowned saying. Yes, my major goal was to get the most out of this experience. Not only for growing my affiliate business, but also to make sure that I had fun all around the clock.
Since our hotel was close to the event venue, we had an upper hand. We went to the registration counter to get our badges a day before the event to avoid hassle on the day of the event.
We anticipated that there will be too many people on Day 1, so it is better to get the badge beforehand.
Although the event had not officially started, I decided to be part of the TikTok meet-up. It was a small event wherein top marketers who are well-versed in TikTok ads shared amazing tips for marketing your brand using TikTok.
There was one more event that we attended, which was Affiliate Meetup by ABC. Here I met Ran from Bright Data and many known partners. After that, we collected our badges.
I had also been part of the private dinner hosted by PropellerAds. Talking to the team was an impeccable experience. This does not end there!
I also went to the Affiliate Big Bash Bangkok which was another party hosted by Raj & Captain Andy. My friends and I also went to another party, namely The Bangkok Bash. We had an amazing pre-booze before the event.
The Actual Event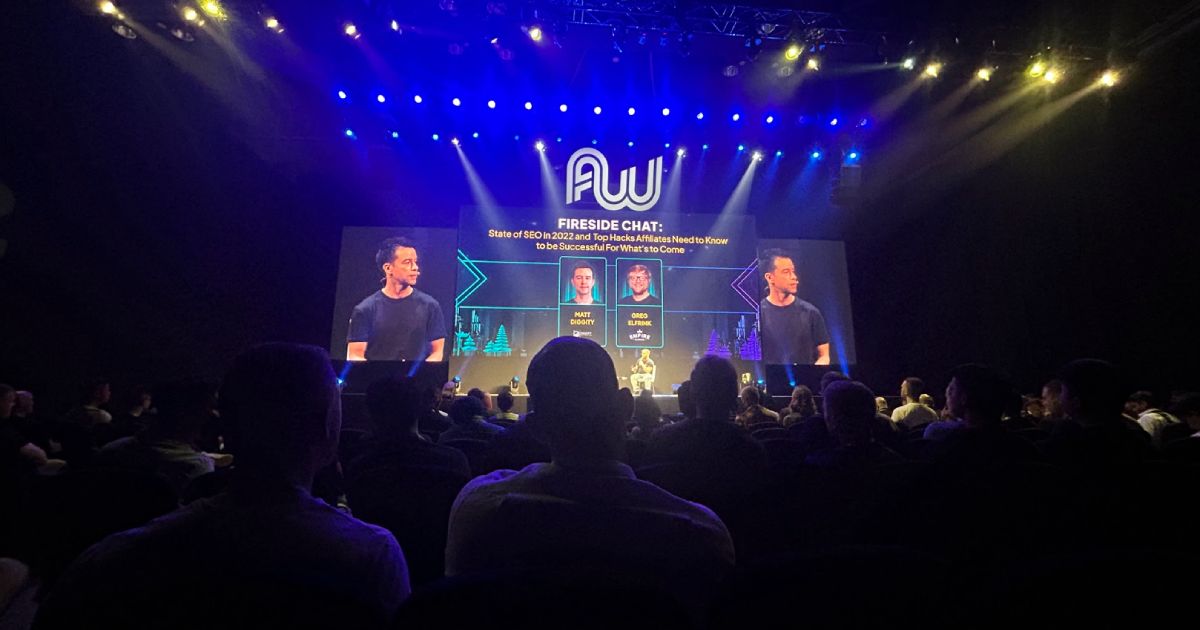 To be honest, I did not anticipate so many people to be a part of this event. There were numerous brands over there.
ClickAdu, PropellerAds, AdsEmpire, Affise, TrafficNomads, and Adsterra were a few of the brands I focused on.
Of course, there were more brands, but I had already made up my mind to visit these booths.
On Day 1, I was more in an observation mode. Day 1 was more of a learning rather than an action day. I interacted with several brands and prospected clients.
I have been part of various meets before, but this meeting was beyond any ordinary meeting. At the end of Day 1, there was a party, Affiliate Block Party: Official AW Networking Event.
Honestly speaking, Day 2 was far better than Day 1. I realized that although this is a casual meet, dressing up mattered.
I wore a casual outfit, however, a simple blazer made me look professional. On Day 2, I would say that I had made use of the opportunity.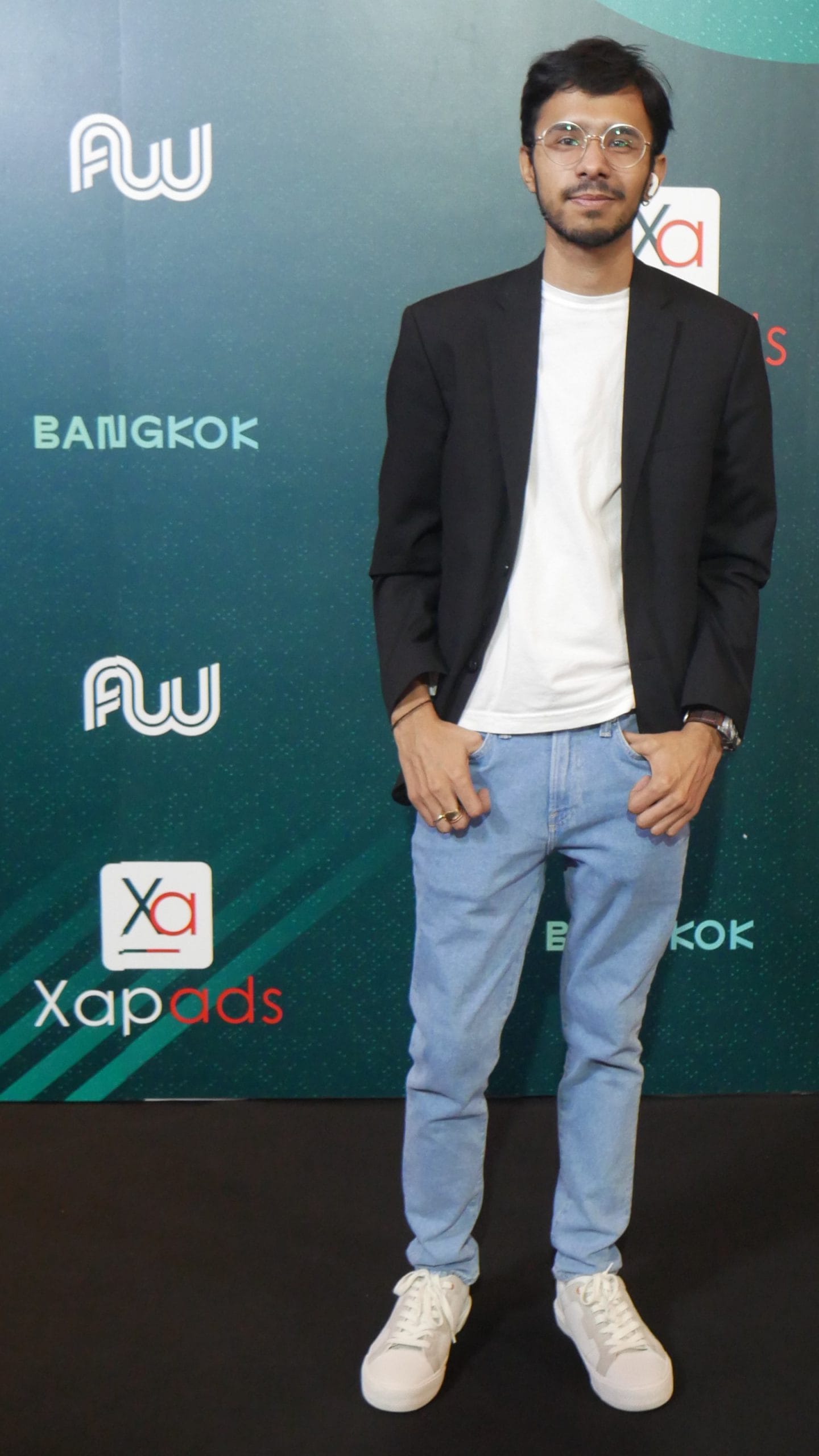 I met Aziza from Trafee, which was a wonderful experience. I also asked her some interesting questions about affiliate marketing by interviewing her.
** Aziza's Interview coming soon on my Youtube Channel
On day 2 as well, there was a party, ABC Party: Midnight Madness, that helped me interact with so many other brands.
The After Party – MAJOR FOMO
Well, as it is evident, the entire AWA Conference was no ordinary conference. I had to choose which party to attend. Even after the events were over, the party wasn't.
I was invited to Affiliate with Jam Island Adventure 2022, which was another party.
The Benefits of attending the AWA Conference


International Recognition
You would be exposed to international brands and international people. This way, you can expand your reach and influence with a broader set of people.
Also, you get to discuss with people who can probably help you grow your business in a new geo.
An Excuse To Travel The World And Get Work Done At The Same Time
Nobody likes to go on unpaid leaves. So, why not look for an opportunity that gives you a mini-vacation and also gets work done?
You will become more productive. The change in the environment acts as a driving factor for you to do better.
Extraordinary Learning Experience
As spoken about earlier, it is of course better to invest in learning. You must always choose an international experience over a local one.
The exposure that you will get will be one of a lifetime. There is nothing to worry about, you will not be alone. There will be other beginners as well.
You will get an opportunity to understand how did some of the beginners climb up the ladder and become who they are today.
A live session of talking to them would be better rather than just hearing their experience on a video.
Any Future Conference?
In 2023, AWC is organizing 3 conferences and I am very excited about these events. Just to make sure, you don't miss out on any such event, here are the AW Conference 2023 details:

Affiliate World Dubai (March 1 – March 2)
Affiliate World Barcelona (June)
Affiliate World Asia (December)
You can get the ticket bundle for all 3 events.
Related Conferences Link:
FAQs
How frequently does the AWA conference happen?
The AWA Conference happens once every year in Bangkok. In 2023, It will again take place in Bangkok on 7-8 December. Visit the official Affiliate World Asia website to grab a seat.
Can beginners be a part of this AWA?
Before attending the AWA Conference, I had attended many other affiliate conferences. This gave me an edge over other affiliates as I had an experience of networking. I would recommend all newbies to first attend some domestic affiliate events, and then go for the big ticket event like the AWA.
Are there other conferences as well?
Apart from the AWA Conference in Bangkok, affiliates like me attend conferences in Dubai and Spain too. For complete affiliate world conferences details, you can visit their official website.
Conclusion
Considering it was my first international business event, I would say – it was LIT 🔥. To be honest, it is all about how you grab the opportunity.
Since it is an international event, you need to keep a balance between having fun and getting work done. Maybe you might want to reconsider if you are a beginner.
If you have the finances, even when you have just entered the market, you can try. However, if you have been in the industry for a considerable amount of time and are striving for growth, you should aim to go to at least one AWC event.
I met some of the coolest content creators and bloggers, including but not limited to Satish Kushwaha, and Kripesh Adwani. You really cannot miss out on jamming with these guys.
That's all from my Affiliate World Asia Conference. I hope to see you guys at the next Affiliate World Conference in Dubai.