App Monetization Platforms are a new method of making money through apps without even charging for it. Still, capturing the mass consumer is definitely not a cup of cake. The list of the top app monetization platforms successfully monetizing is discussed in this article. Once you enter the mobile app business world, the key to success is to keep identifying market opportunities available. So, let's start with the best ways to monetize your mobile app. Several media owners constantly seek to monetize their inventory at premium rates. In-app monetization is vast. Developers can introduce an updated version of their app or set premiums or superior plan purchase options for additional features and enhanced performance.
Several promising Ad Networks provide App Monetization Platforms that help fill empty spaces, generating revenue. Being one of such great networks, we at Mobvista offer different kinds of ad formats and strategies for the successful promotion of your app along with enhancing the user experience. We have a self-service platform for our partners where they can check all campaign reporting and statistical data anytime. Features like these make us different from others in the competition.
Making money from your mobile app doesn't have to be complicated. In fact, several great monetization platforms can help you generate revenue from ads simply and straightforwardly. If you're looking for a best-in-class platform that will allow you to make the most out of your app, look no further than the services listed here. With high-quality ads and an easy-to-use interface, these platforms will help you start generating revenue right away!!
What is An App Monetization Platform?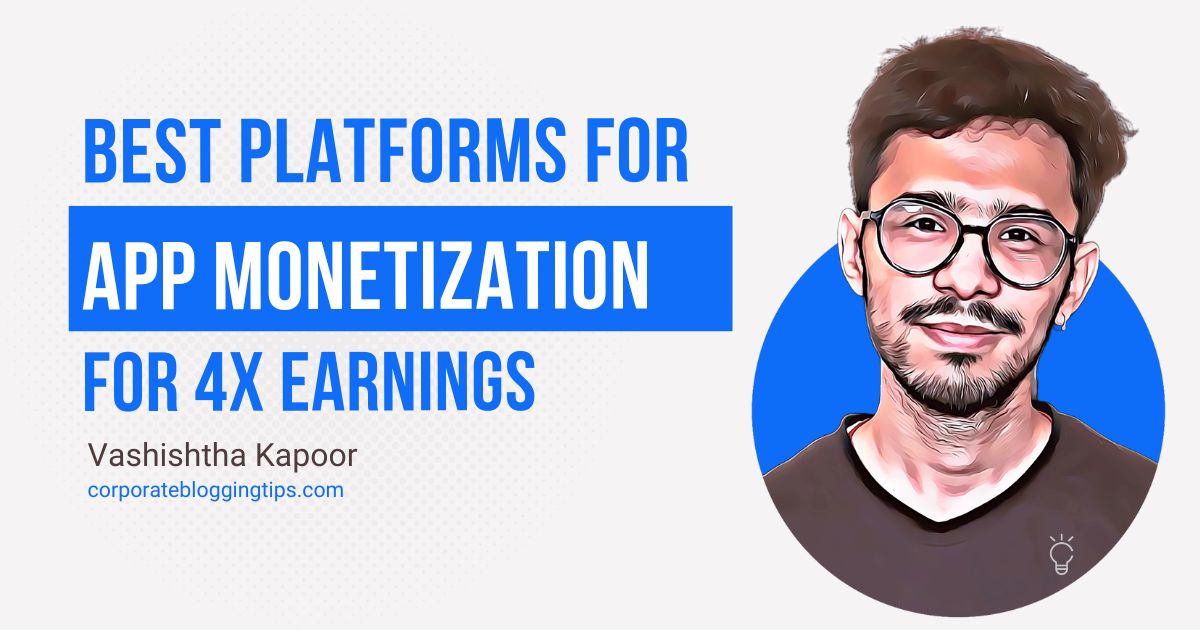 Ad monetization is generating revenue from ads placed within a mobile app. Advertisers are willing to pay for ad space within apps because they know that people using apps are engaged and likely to take action. However, placing ads within an app is not enough to maximize ad revenue.
App businesses need to consider factors such as ad density, ad type, and user experience to generate the most revenue from their ads. In addition, it is important to continually test and optimize the ad placements within an app to maximize revenue over time. By taking a strategic approach to ad monetization, app businesses can unlock a valuable source of revenue.
10 Best App Monetization Platforms Only For You
#1. Google AdMob
Google AdMob is one of the most famous mobile app networks. Millions of advertisers use it. You have to set up some ad space in your app.

Advertisers then place bids for your ad slots. The system chooses the most profitable for you and the advertising that your users find engaging.
AdMob was founded in 2006 by Omar Hamoui. Google acquired it in 2009. AdMob allows advertisers to reach over 1 billion active users on more than 650,000 apps through a single network.
Cons
Not ideal if you want to customize things
It also gives developers valuable insights into their users and how they interact with their apps. As a result, AdMob has become an essential tool for anyone looking to monetize their mobile app.
#2. Fyber (A Product of Digital Turbine)
Fyber is a global technology company that specializes in mediation. Its smart technology has developed a next-generation platform for app monetization.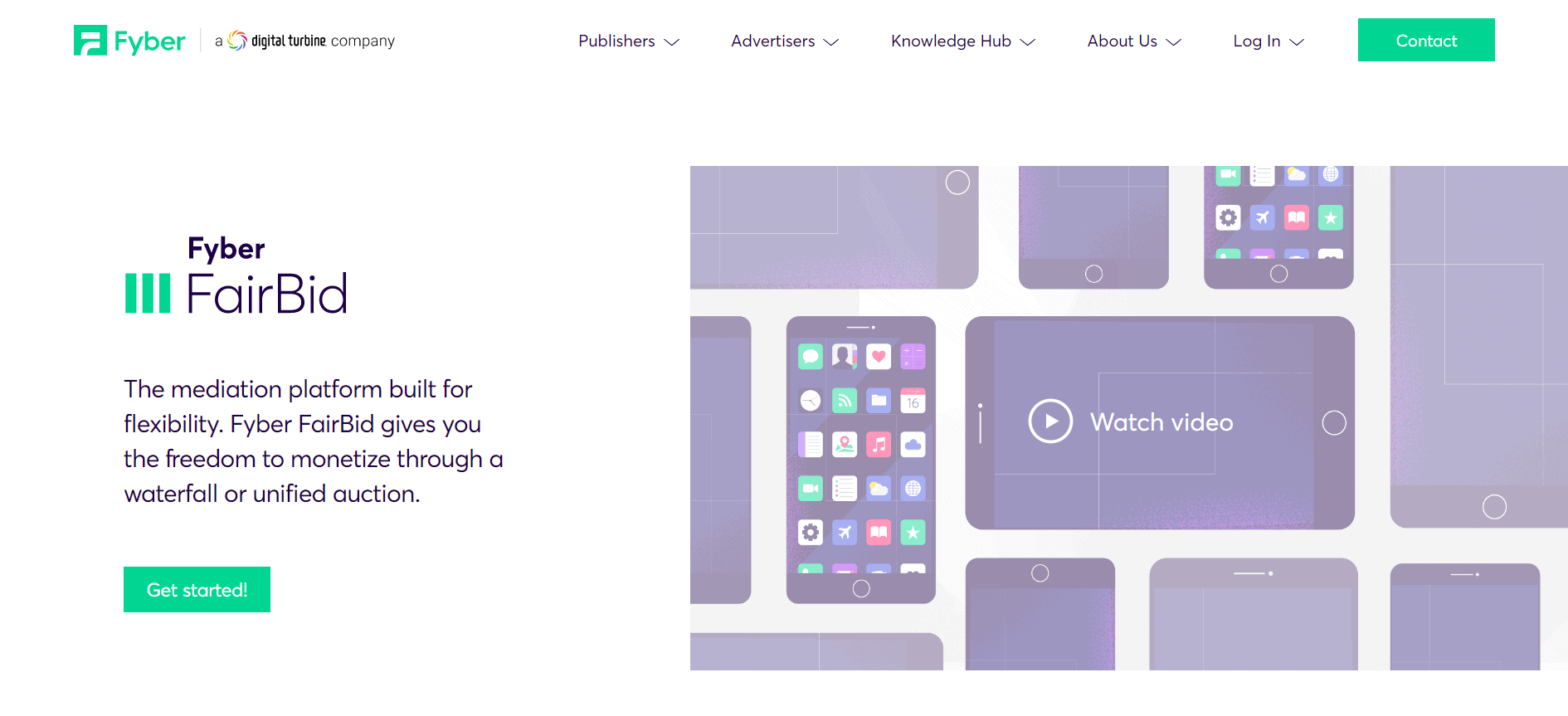 Fyber's technology allows app developers to increase worldwide revenues by offering rewarded videos to their users.
Doing so can drive international benefits and create a virtuous circle of growth for their business.
Cons
Might be challenging to learn
In addition, Fyber's platform provides the necessary tools and resources for app developers to optimize their user acquisition and retention efforts.
As a result, app developers who partner with Fyber can achieve sustainable growth and success in the ever-changing mobile landscape.
#3. Audience Network by Facebook
To capture the attention of their target consumers and monetize through Facebook, advertisers produce engaging experiences in captivating formats, such as films or photos.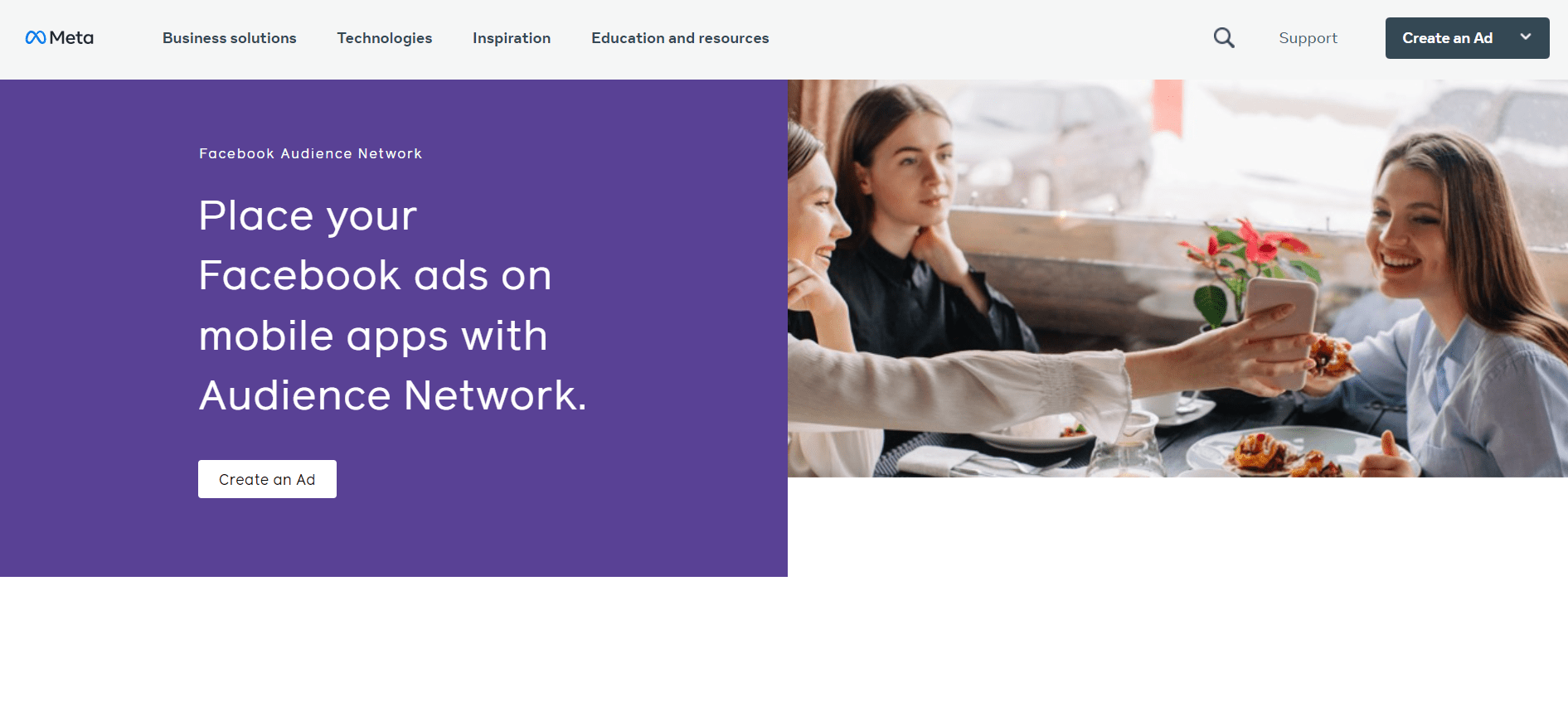 This platform is the most reliable and safe for publishers who want to boost their businesses earnings.
A smartphone app could be a utility, a game, or entirely different. It's straightforward to get started with Facebook's audience network.
Pros
Brand safety
High-quality inventory
The only thing left to do is integrate the code; a thorough developer's guide is available to assist you.
#4. Chartboost
Chartboost is a cross-advertising platform that enables mobile game developers to sell ad space to one another and launch cross-platform ad campaigns.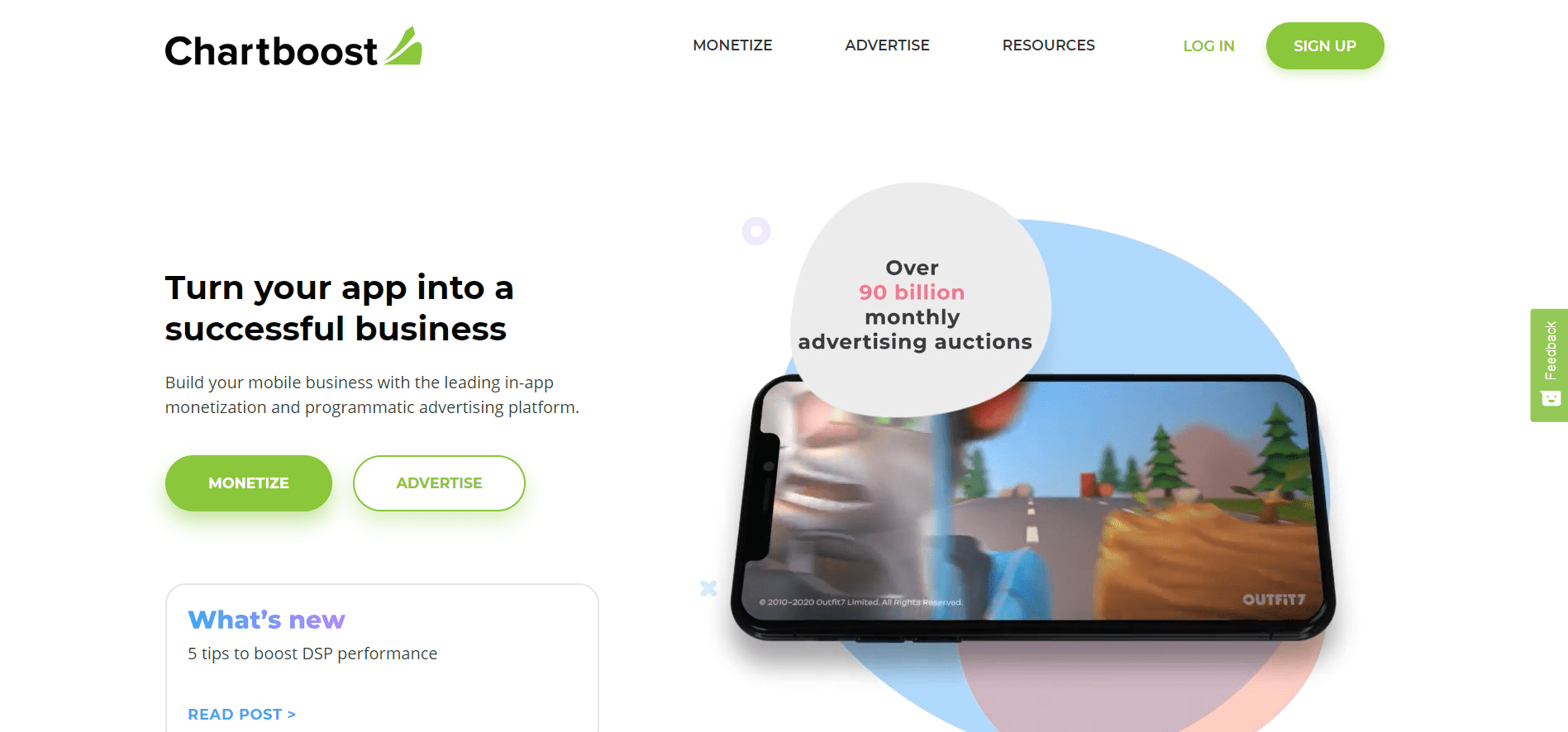 The platform has become increasingly popular in recent years as it offers several advantages for both advertisers and game developers. For advertisers, Chartboost provides access to a large and engaged audience of mobile gamers.
Moreover, the platform offers a range of targeting options, making it possible to reach the right audience for any campaign. And for game developers, Chartboost represents a significant revenue stream.
Cons
Might kick you out in case you are inactive
The platform is easy to use and helps developers monetize their games without compromising the user experience.
Ultimately, Chartboost is one of the most popular advertising networks among mobile game developers because it delivers results for advertisers and game developers.
#5. Smaato
Smaato is a leading platform for connecting advertisers with app developers in South Asian and European markets.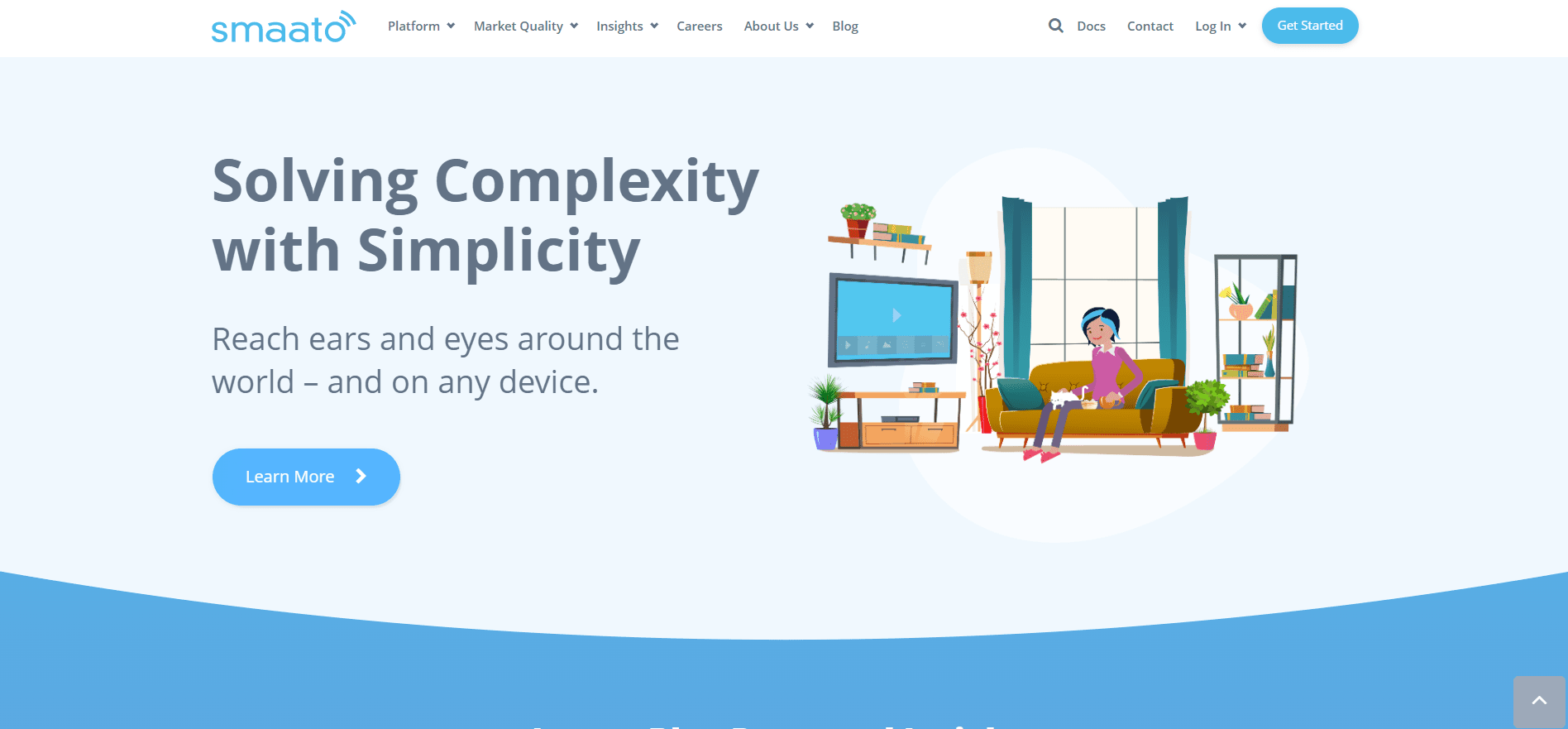 The platform offers competitive rates and provides access to over 10,000 advertisers and 90,000 app developers.
Smaato is committed to providing the best possible experience for its users and offers a variety of features that make it the perfect choice for businesses of all sizes.
Smaato is easy to use and provides various options for targeting ads to specific audiences. The platform also offers detailed reports that allow businesses to track their progress and optimize their campaigns.
Smaato is the perfect choice for businesses looking to reach a large audience in South Asian and European markets.
#6. Adcolony
This mobile ad network is an integrated system that connects advertisers to publishers and matches suppliers' inventory according to the ads' demand. It delivers a transparent ad network as the videos are viewed in real-time by real users.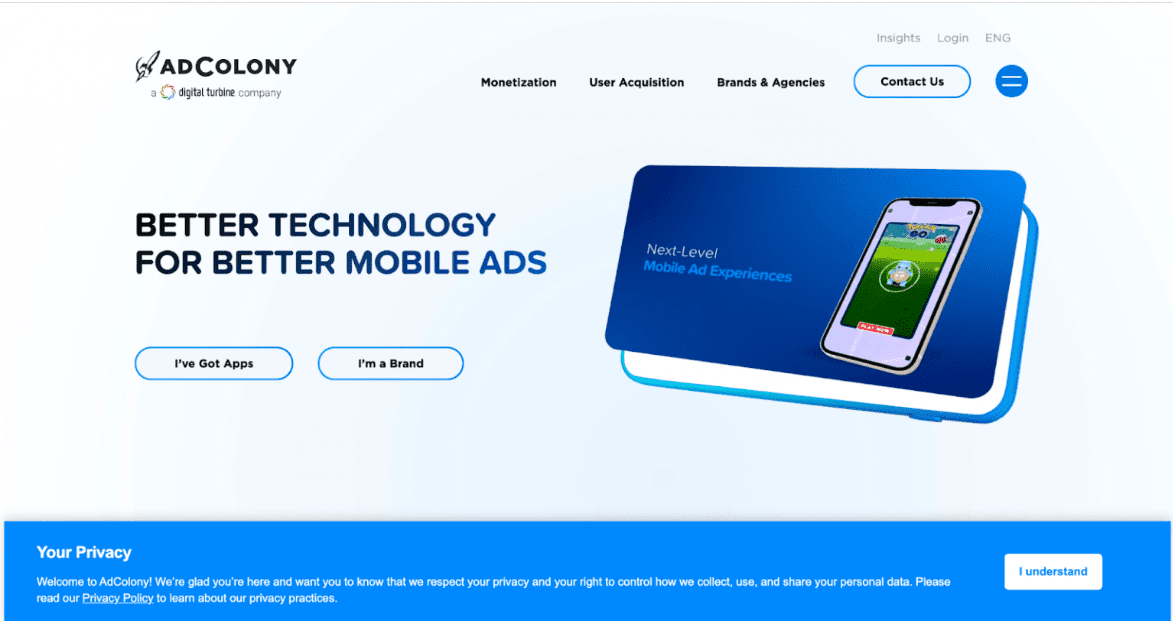 The ad system is designed to help improve your campaigns, so you can get the most out of your advertising budget. The mobile ad network offers a variety of features that can benefit advertisers and publishers.
For example, the network provides detailed reports on how each ad performed, so you can fine-tune your campaigns for better results.
In addition, the network offers a wide range of options for targeting your ads, so you can reach your target audience more effectively.
This is the system for you if you're looking for a mobile ad network to help you get the most out of your advertising budget.
#7. Mopub (Now Acquired By AppLovin)
Mopub is a Twitter company that powers the leading monetization platform for mobile applications.
It provides access to high-quality audiences and features that enable the management of ad campaigns, targeted capabilities, native ad formats, banner creation, and more. Its CPM rates are higher than other platforms, but this is due to the increased quality and quantity of ad space available. Mopub's features and advantages make it the ideal platform for those looking to monetize their mobile application. Thanks to Mopub, advertisers can confidently reach their target audience with little hassle or wasted spending.
Mopub's features and advantages make it the ideal platform for those looking to monetize their mobile application.
Cons
Not a lot of inventory in the EMEA region
Thanks to Mopub, advertisers can confidently reach their target audience with little hassle or wasted spend.
#8. Unity Ads
Unity is one of the most popular ad networks for mobile app developers.

One of the reasons for its popularity is the wide range of available ad types, including playable creatives. Playable ads are interactive commercials that feature gameplay aspects.
They are designed to give viewers a taste of the game before downloading it. Usually, there is a video component and a mini-version of the game itself. A call to action (CTA) at the bottom of the ad encourages users to install the app.
Pros
Maximize your game revenue and growth
Cons
You need to spend some time in order to learn this tool
Unity is an effective way to increase app installs and boost engagement.
If you are considering using Unity for your next mobile app campaign, be sure to take advantage of its unique ad types.
#9. Media.net
Media.net is a popular advertising platform that offers publishers an alternative to Google Adsense.
Joining Media.net is relatively easy, as the platform operates on an invitation system. Publishers simply need to request an invite to become a member. Once approved, they can start displaying Media.net ads on their website or blog.
Media.net is so popular that it only allows high-quality, high-monetizing ads on its platform.
Cons
May not be user-friendly at first
This helps to ensure publishers can generate a good return on investment from their ad campaigns. In addition, Media.net offers excellent customer support, which is always available to help publishers troubleshoot any issues they may be having.
Media.net is an excellent option for those looking for a reliable and easy-to-use advertising platform.
#10. AppLovin
AppLovin is a powerful tool that can help you grow your app business. It uses predictive algorithms and machine learning to perfectly match users to your application.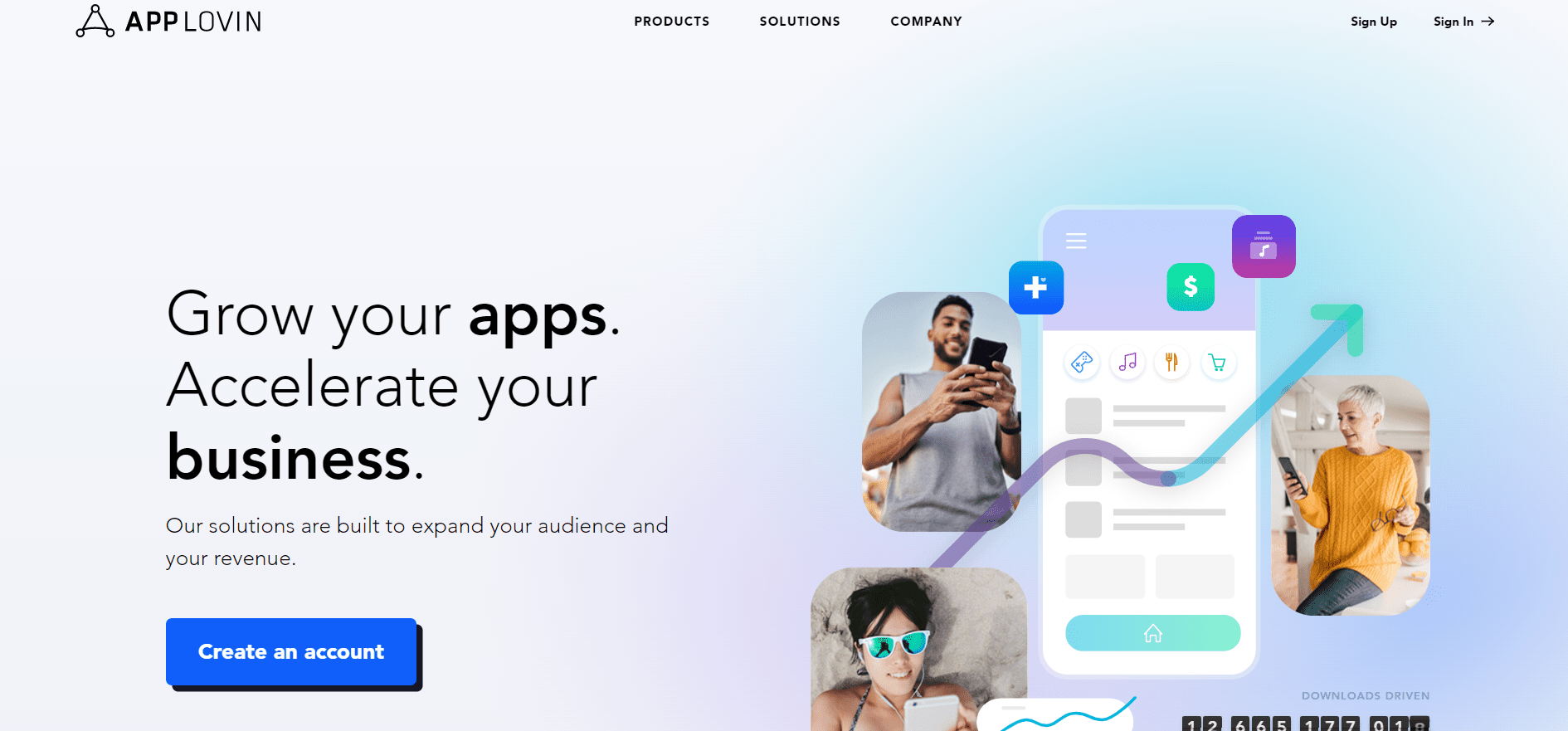 It connects the apps with users globally while building a personalized experience.
In addition, AppLovin provides access to valuable data and insights that can help you improve your app and make better business decisions.
Pros
Drive marketing results with top-performing creatives
Cons
Support team is a little slow
Whether you're just starting out or looking to take your app business to the next level, AppLovin is an essential tool to help you achieve your goals.
Conclusion
In app monetization, developers must strike the appropriate mix between experience and revenue to keep customers happy. As a result, app monetization approaches must be open and fair. This will only benefit you in the long run. If you need assistance optimizing your app revenue, reach out to Emizentech, an app development company.
We can help you choose the best mobile ad network for your business based on your specific requirements and niche. Our experience and expertise can maximize your app's revenue potential while providing a positive user experience. Contact us today to learn more about how we can help you monetize your app successfully.
Frequently Asked Questions
What Is Monetization Strategy?
A monetization strategy is a term given to a plan used to generate revenue from a specific platform, audience, or type of content. When developing a monetization strategy, it is essential to consider the different ways to generate revenue and the potential return on investment.
There are a variety of monetization models, each with its own advantages and disadvantages.
For example, a subscription model requires a large initial investment but has the potential to provide a steady stream of income over time. Conversely, an advertising-based model requires little upfront investment but may not generate as much revenue in the long run. Once a monetization strategy is in place, it is important to monitor results and adjust the strategy as necessary. By carefully planning and executing a monetization strategy, businesses can maximize their revenue and reach their goals.
Can Free Apps Make Money?
The freemium model is great for making money from a free app. With this model, you can offer a free basic version of your app, with limited features. Users can then pay monthly or annual fees to upgrade to the advanced, feature-rich version of the app.
This model is similar to the subscription model, but the main difference is that users can use the free app without any time restrictions. As a result, the freemium model is a great way to monetize a free app and give users the option to upgrade to a premium version if they find the basic version useful.