The significance of great corporate blogs in the digital landscape is on the verge of evolution. This article mentions top blogs from the best corporate brands that run successful corporate blogs 🚀. 
What is a Corporate Blog?
Businesses and corporations utilize blogs to establish their online presence as part of their content marketing strategy. These corporate blogs aim to share valuable information, updates, and insights with their intended audience.
Identifying the target audience is vital. This audience could include clients, employees, partners, or the general public.
Top 30 Corporate Blogs List in 2023
| Brand Name | Blog URL | DA |
| --- | --- | --- |
| Apple | https://www.apple.com/in/newsroom/ | 99 |
| Samsung | https://research.samsung.com/blog | 94 |
| Oracle University | https://blogs.oracle.com/oracleuniversity/ | 93 |
| Intel | https://community.intel.com/t5/Blogs/ct-p/blogs | 92 |
| Cisco | https://blogs.cisco.com/ | 92 |
| Direct2Dell | https://www.dell.com/en-us/blog/ | 92 |
| IBM | https://www.ibm.com/blog/ | 93 |
| Bosch | https://www.bosch.com/research/blog/ | 73 |
| Canva | https://www.canva.com/learn/ | 92 |
| Toyota UK | https://mag.toyota.co.uk/ | 70 |
| Wistia | https://wistia.com/learn | 82 |
| Linkedin | https://blog.linkedin.com/ | 99 |
| Zillow | https://www.zillowgroup.com/news/ | 59 |
| Ahrefs | https://ahrefs.com/blog/ | 83 |
| Buffer | https://buffer.com/resources/ | 90 |
Here are some of the leading corporate blogs that you might wanna check in no specific order–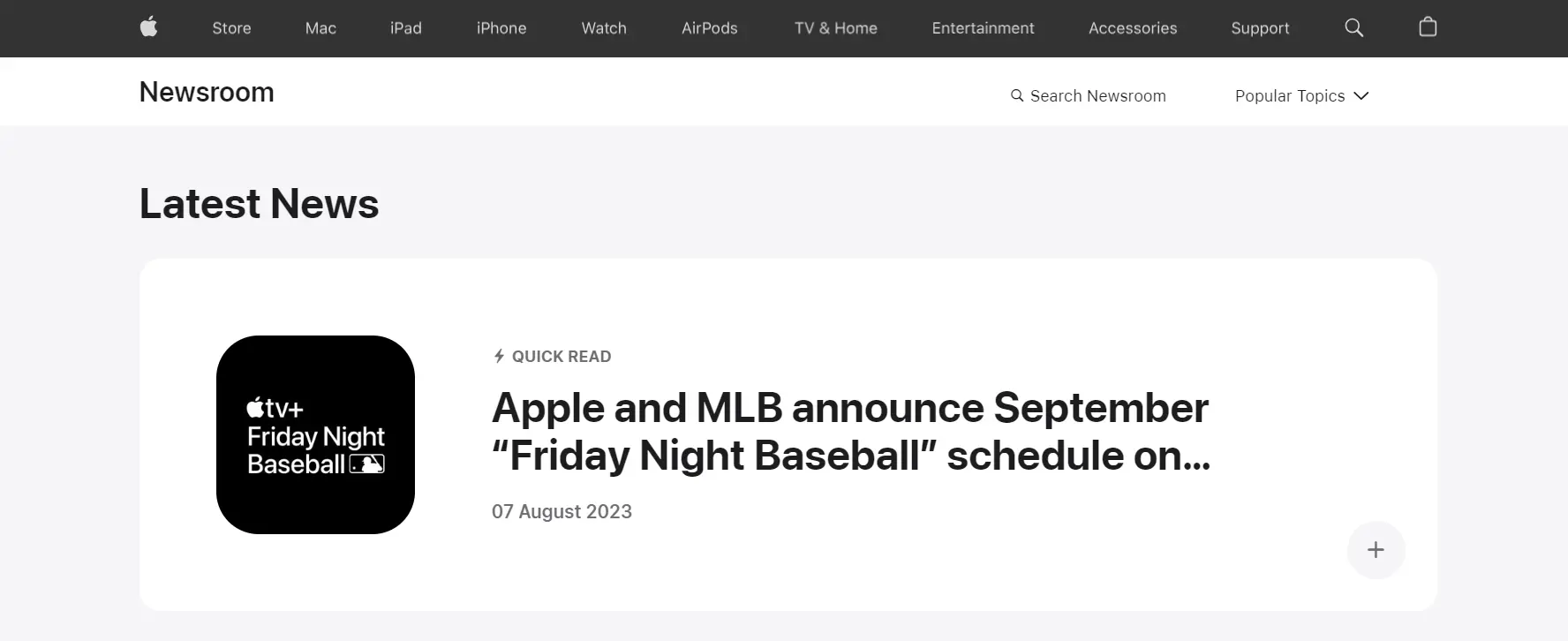 Apple, founded in 1976, is a global technology giant known for its innovative hardware and software solutions, including the iconic iPhone and MacBook. They offer a range of products designed to enhance user experiences and creativity.
Features
Sleek design and user-friendly interfaces
Seamless integration across devices
Robust app ecosystem
Established in 1938, Samsung is a leading electronics company renowned for its diverse range of products, from smartphones to home appliances. Their offerings focus on cutting-edge technology and quality.
Features
Wide array of consumer electronics
High-quality displays and cameras
Innovative smart home solutions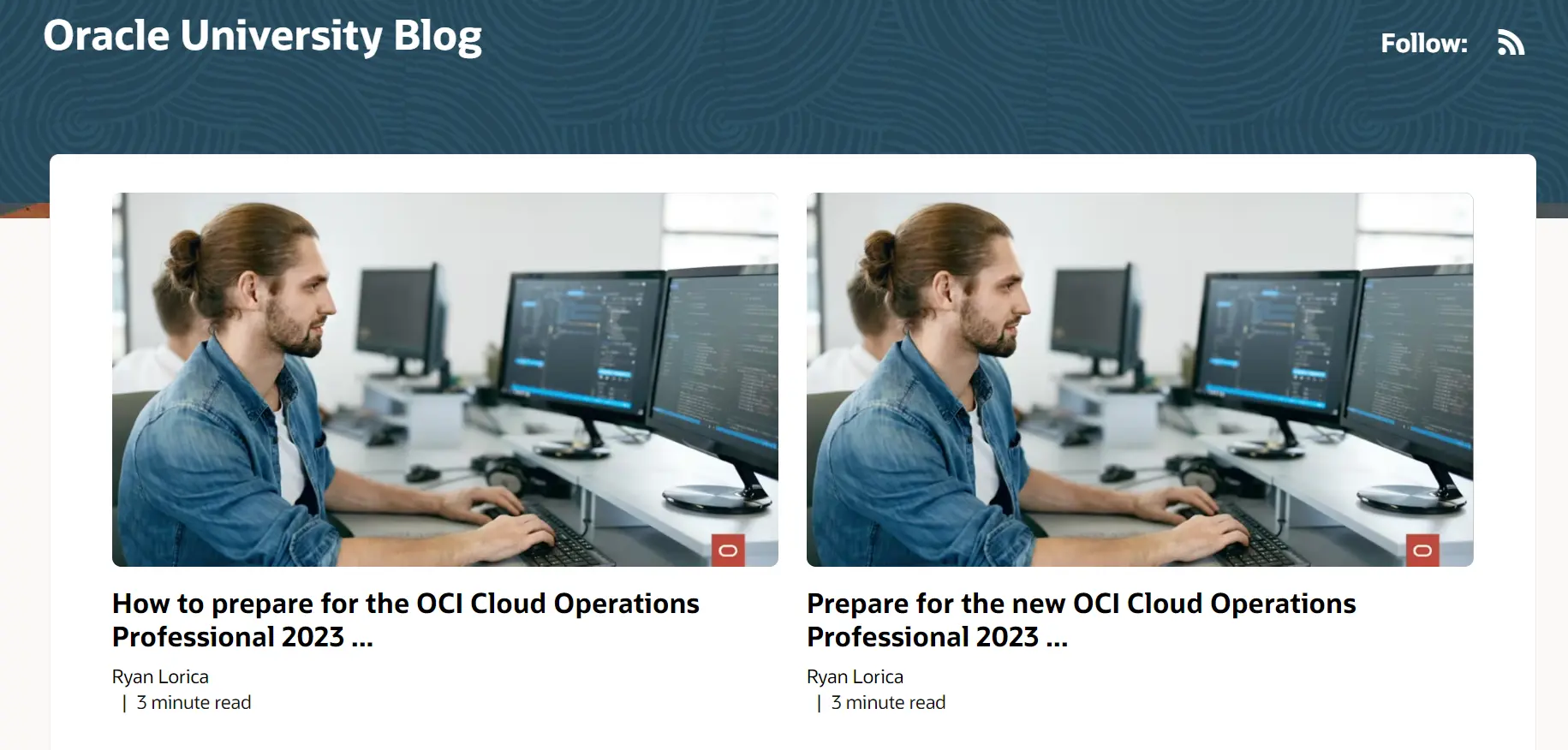 Oracle University, part of Oracle Corporation, offers training and certification programs for IT professionals. It is recognized for providing comprehensive education on Oracle technologies and products.
Features
Extensive library of online courses
Hands-on labs and interactive learning
Certified instructors and industry experts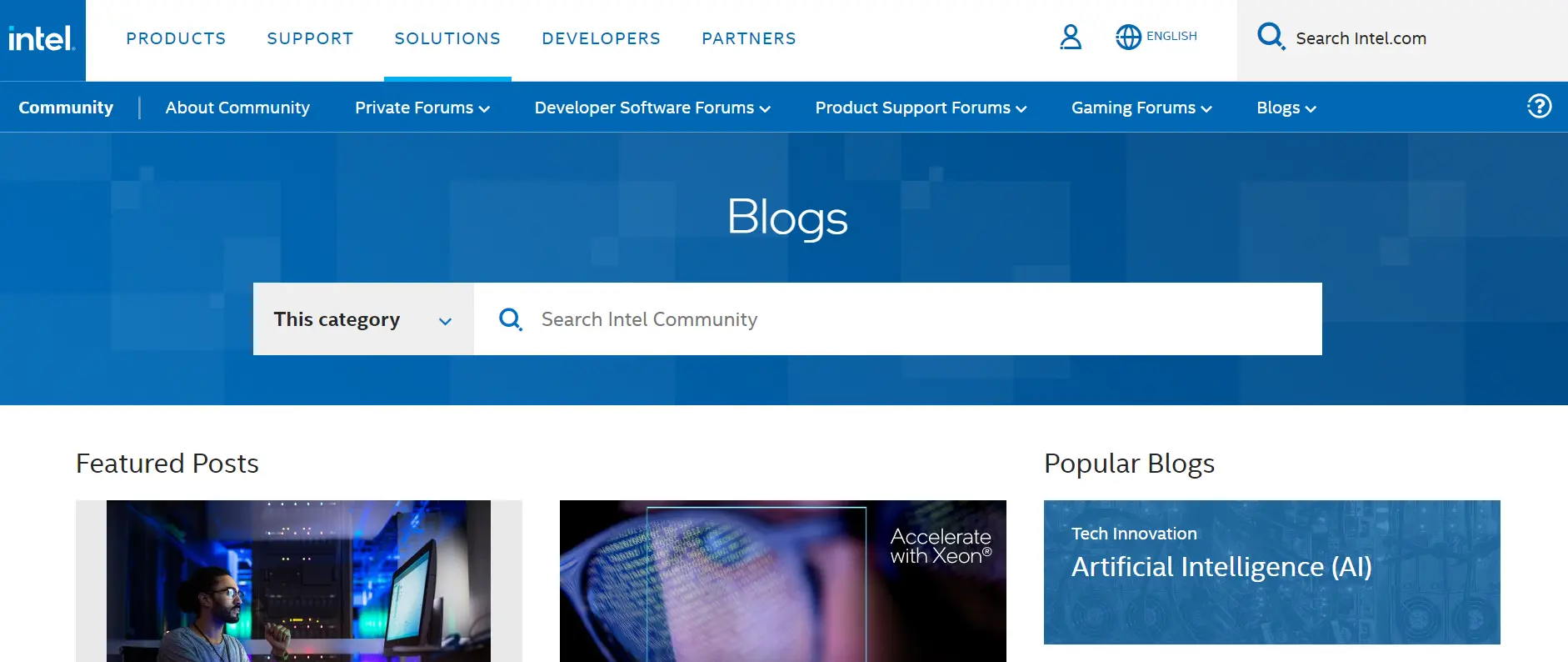 Founded in 1968, Intel is a renowned semiconductor manufacturer that produces processors that power a wide range of computing devices. Their chips are a cornerstone of modern technology.
Features
High-performance processors for various applications
Innovation in processor architecture
Broad compatibility with software and hardware
Cisco, established in 1984, is a global leader in networking technology. The company is known for its networking hardware, software, and services that enable seamless communication and connectivity.
Features
Wide range of networking solutions for enterprises
Focus on cybersecurity and network resilience
Collaboration tools for remote work environments
Direct2Dell is Dell's official corporate blog, providing insights into technology trends, innovation, and products. Dell is known for its wide range of computers and technology solutions.
Features
Articles on technology, business, and innovation
Coverage of Dell's products and services
Expert opinions and industry analysis
Founded in 1911, IBM (International Business Machines Corporation) is a multinational technology company. It's known for its wide array of hardware, software, and consulting services aimed at enterprises.
Features
A Diverse range of enterprise solutions
With Emphasis on AI, cloud computing, and data analytics
Consulting services for business optimization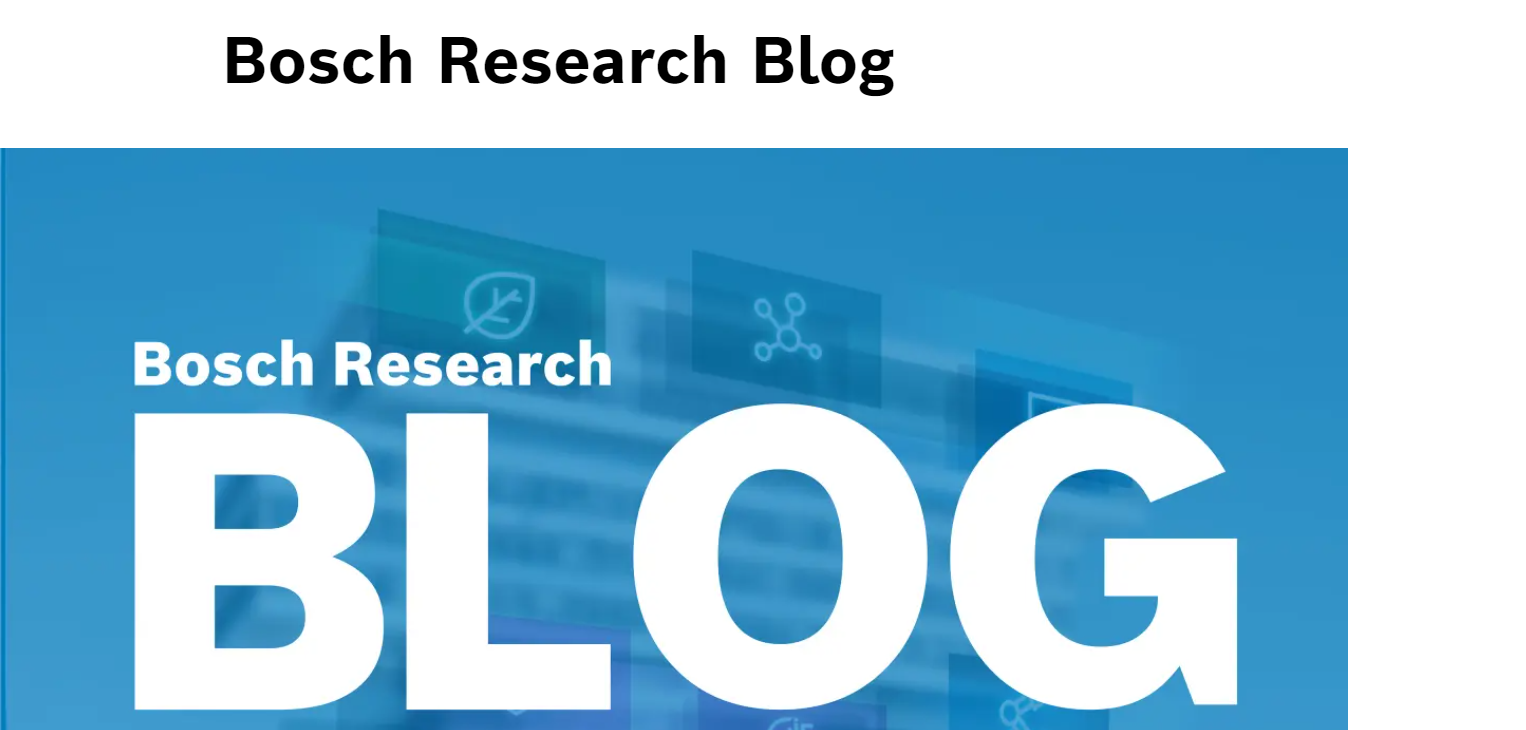 Bosch, established in 1886, is a global engineering and technology company. Known for its automotive components and home appliances, Bosch focuses on innovative solutions for various industries.
Features
Automotive technology, including sensors and components
Home appliances with intelligent features
Industrial solutions for automation and connectivity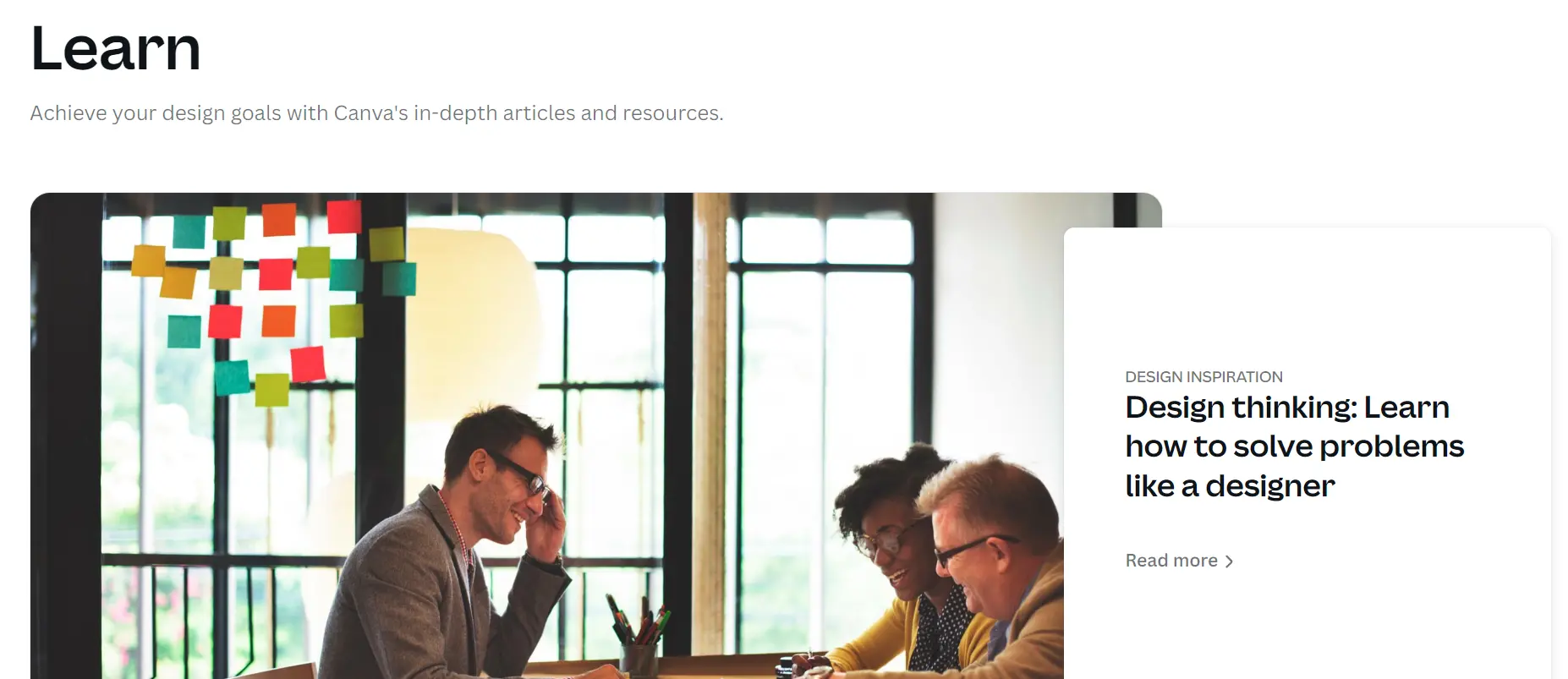 Canva is a graphic design platform enabling users to create various visualizations. It's known for its user-friendly interface and comprehensive design tools.   
Features
Drag-and-drop design interface
Extensive library of templates and assets
Collaboration features for team projects

Toyota UK is the British arm of the global automobile manufacturer Toyota. Known for its reliable and innovative vehicles, Toyota offers a range of cars, hybrids, and SUVs.
Features
Wide range of vehicles for different needs
Emphasis on hybrid and eco-friendly technology
Focus on safety and innovation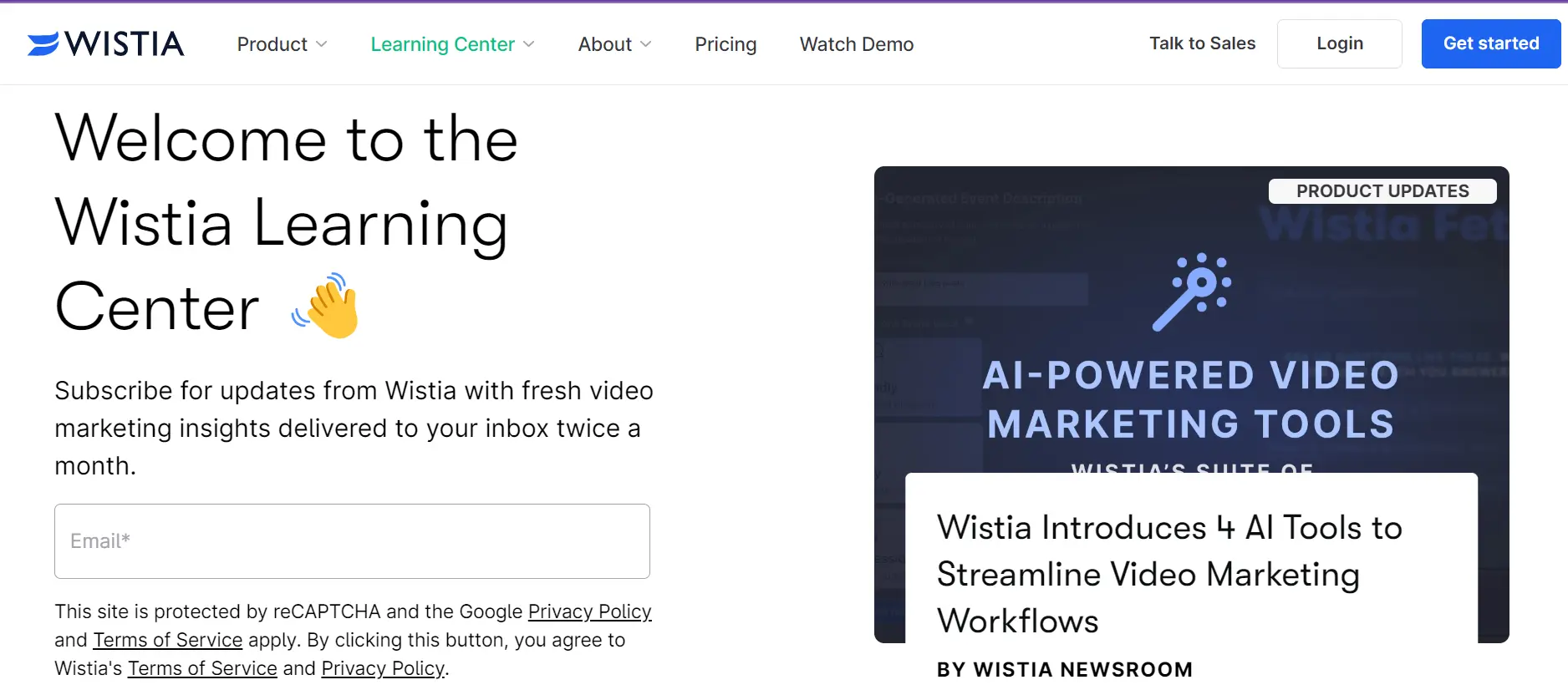 Wistia, founded in 2006, is a video-hosting platform for businesses. It's known for its video marketing tools that help companies create, host, and analyze video content.
Features
Video hosting and customization options
Analytics for tracking video engagement
Integration with marketing platforms
Established in 2002, LinkedIn is a professional networking platform that connects professionals worldwide. Known for its professional community and job search features, LinkedIn helps users build their careers.
Features
Networking opportunities for professionals
Job search and recruitment features
Professional development resources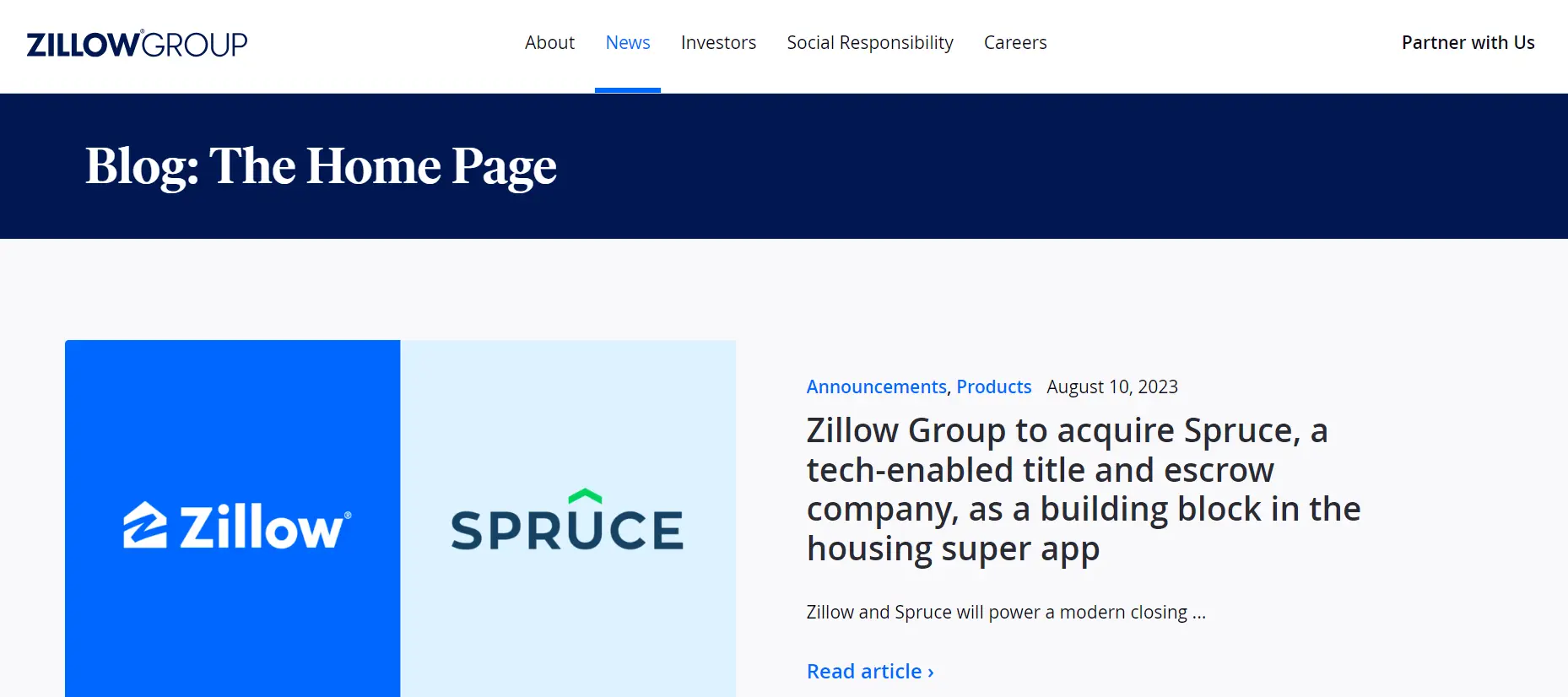 Zillow, founded in 2006, is an online real estate marketplace. It's known for providing information about properties, home values, and rental listings to help users make informed decisions.
Features
Property listings and information
Home value estimates and trends
Rental listings and real estate data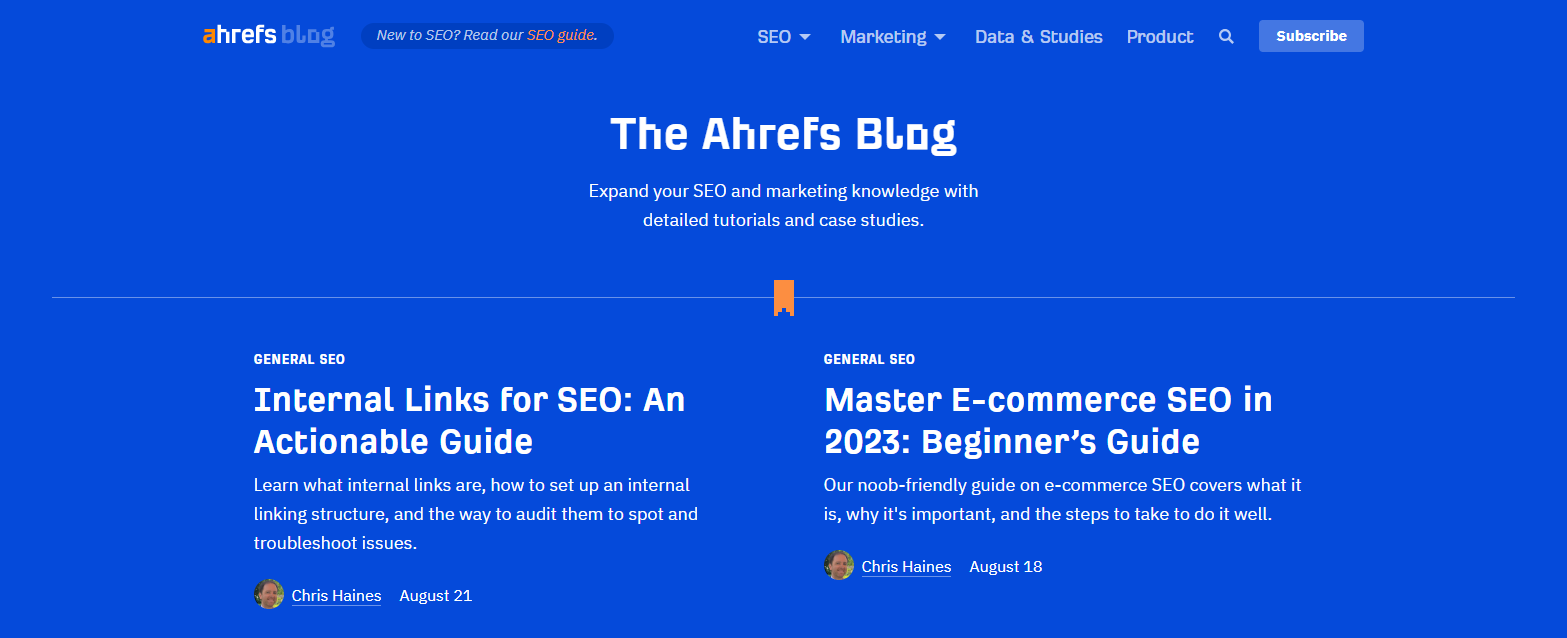 Ahrefs is a prominent SEO toolset company established in 2010. It's widely recognized for its robust backlink analysis and competitive research capabilities, making it a go-to solution for digital marketers and SEO professionals.
Features
Specializes in in-depth backlink analysis and link-building strategies.
Offers comprehensive keyword research and content optimization tools.
Provides competitor analysis insights to help improve search rankings.
Founded in 2010, Buffer is a social media management platform. It's known for its scheduling and analytics tools that help businesses manage their social media presence effectively.
Features
Social media scheduling and posting
Analytics for tracking social media performance
Collaboration features for team management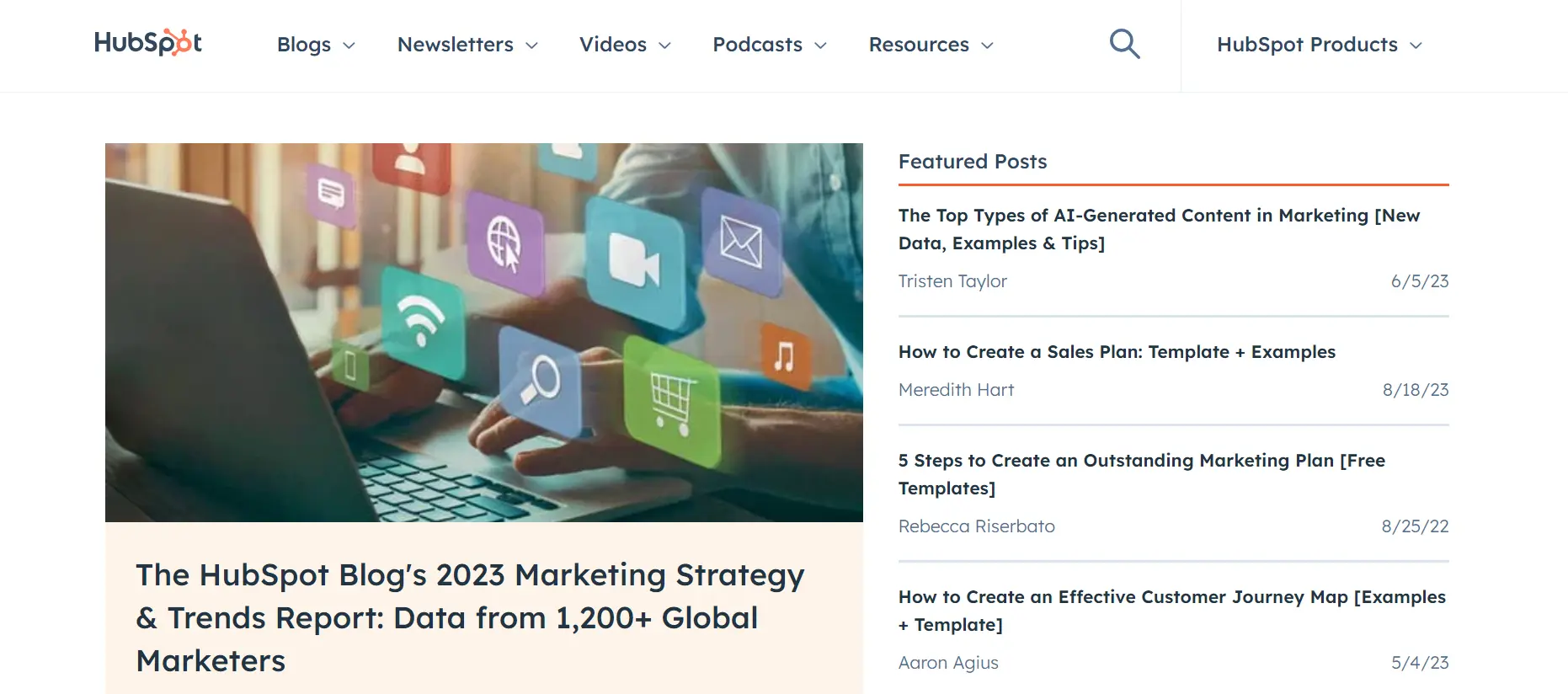 Established in 2006, HubSpot is an inbound marketing and sales platform. Known for its all-in-one marketing tools, HubSpot helps businesses attract, engage, and delight customers.
Features
Marketing automation and content management
Sales and customer relationship management
Analytics for tracking marketing performance
HPE Community is Hewlett Packard Enterprise's (HPE) community platform, a global technology company. It is a hub for HPE customers, partners, and experts to connect, collaborate, and share knowledge.
Features
Facilitates discussions on HPE products, solutions, and industry trends.
Enables users to ask questions, seek advice, and provide solutions.
Offers a platform for networking, learning, and staying updated within the HPE ecosystem.

SEMrush is a digital marketing software company founded in 2008. It's renowned for its comprehensive suite of tools that help businesses improve their online visibility, analyze competitors, and optimize their digital marketing strategies.
Features
Offers keyword research and competitive analysis tools.
Provides insights into backlinks and site audit functionality.
Assists in tracking search engine rankings and managing social media campaigns.
Founded in 2005, Etsy is an e-commerce platform focusing on handmade and vintage items. Known for its creative marketplace, Etsy uniquely connects artisans and buyers.
Features
Online marketplace for handmade and vintage items
Unique and creative products from artisans
The platform for connecting sellers and buyers

CyrusOne is a data center solutions provider established in 2001. It is known for offering highly reliable and secure data center facilities that help businesses manage their IT infrastructure and data storage needs.
Features
Operates a global network of data centers designed for scalability and flexibility.
Provides colocation services and cloud connectivity options.
Offers secure and efficient solutions for businesses' IT infrastructure requirements.
Founded in 2006, Marketo is a marketing automation platform. Known for its comprehensive marketing tools, Marketo helps businesses engage customers, track campaigns, and drive growth.
Features
Marketing automation and campaign management
Lead generation and customer engagement tools
Analytics for tracking marketing performance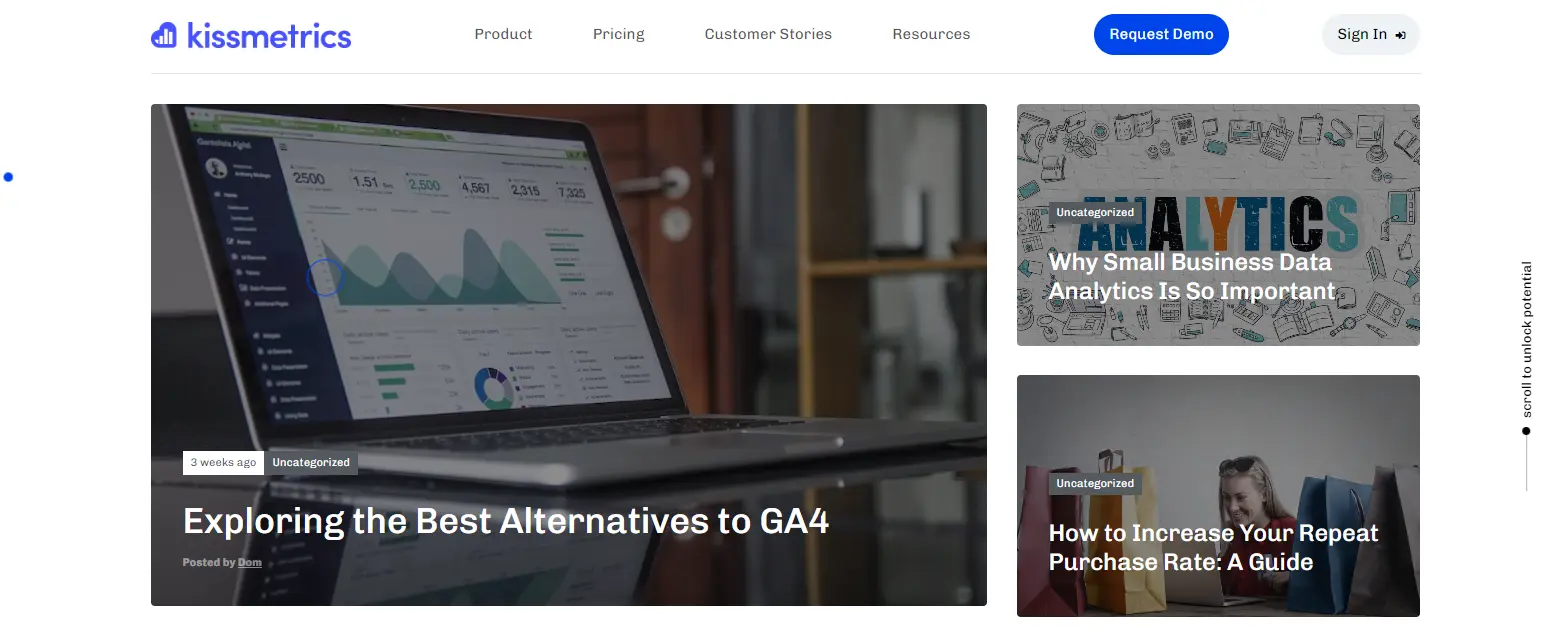 KISSmetrics, now part of Neil Patel Digital, was known for its web analytics platform. It offered insights into user behavior and helped businesses optimize their online strategies.
Features
Web analytics and user behavior tracking
Insights into website engagement and conversion
Optimization tools for online marketing strategies
Established in 1929, the PGA Tour is the organization for professional golf tours in the United States. Known for its golf tournaments and events, the PGA Tour showcases the world's top golfers.
Features
Organizing professional golf tours and tournaments
Showcasing top golfers and their performances
Promoting golf as a sport and entertainment
Founded in 1983, Stonyfield is an organic dairy company. Known for its organic yogurts and dairy products, Stonyfield focuses on sustainable and environmentally friendly production methods.
Features
Organic dairy products and yogurts
Commitment to sustainable and environment-friendly practices
Focus on providing healthy and natural food options
First Round Review is a platform that offers insights and advice for startup founders and entrepreneurs. Known for its in-depth articles and interviews, it provides valuable resources for building successful businesses.
Features
Articles and interviews for startup founders
Valuable insights and advice on entrepreneurship
Strategies for building and scaling successful businesses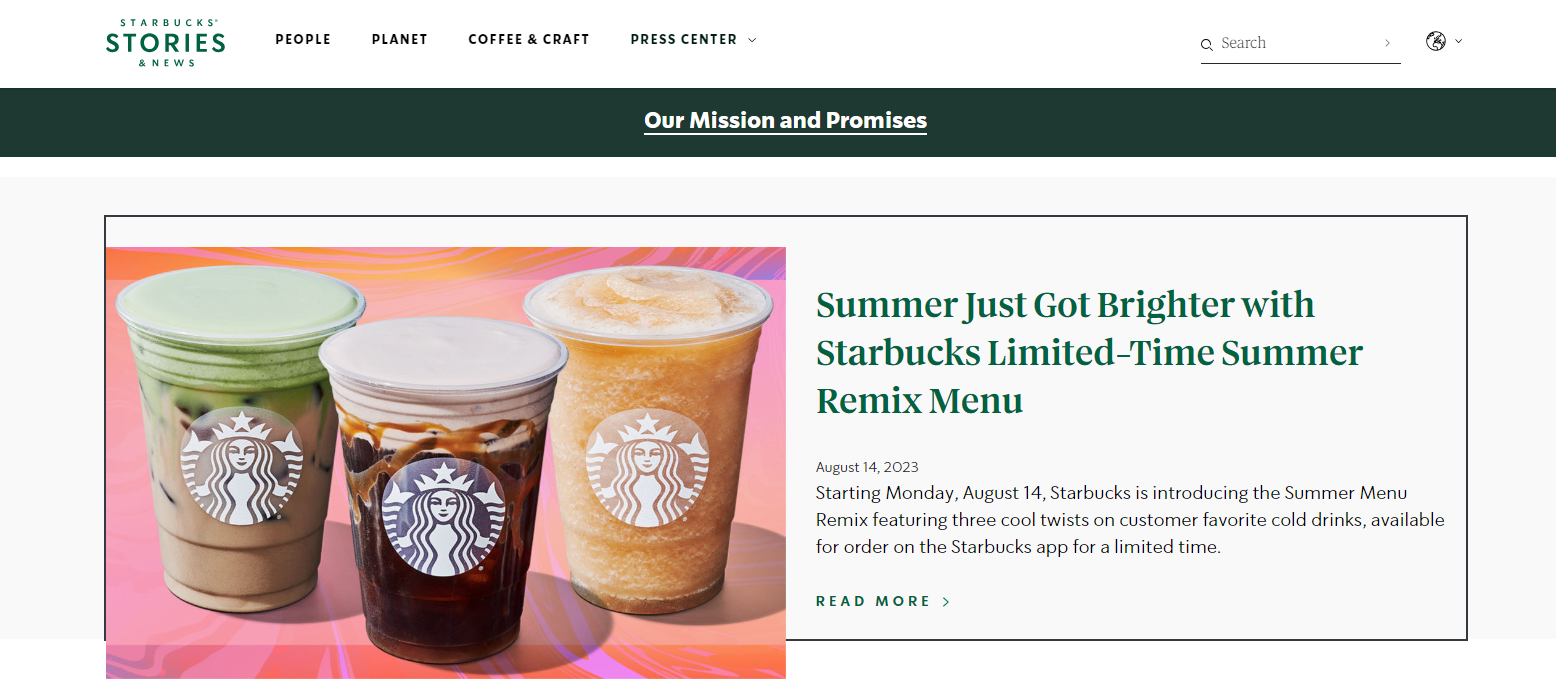 Starbucks Stories is Starbucks' digital platform that shares stories about its coffee, communities, and initiatives. Known for its customer engagement, it provides a behind-the-scenes look at the Starbucks brand.
Features
Coffee-related stories and initiatives
Engagement with customers and communities
Behind-the-scenes insights into the Starbucks brand
Founded in 2007, Evernote is a note-taking and productivity app. Known for its organizational features, Evernote helps users capture, organize, and manage their ideas and tasks.
Features
Note-taking and organization tools
Cross-device synchronization of notes
Productivity features for managing tasks and ideas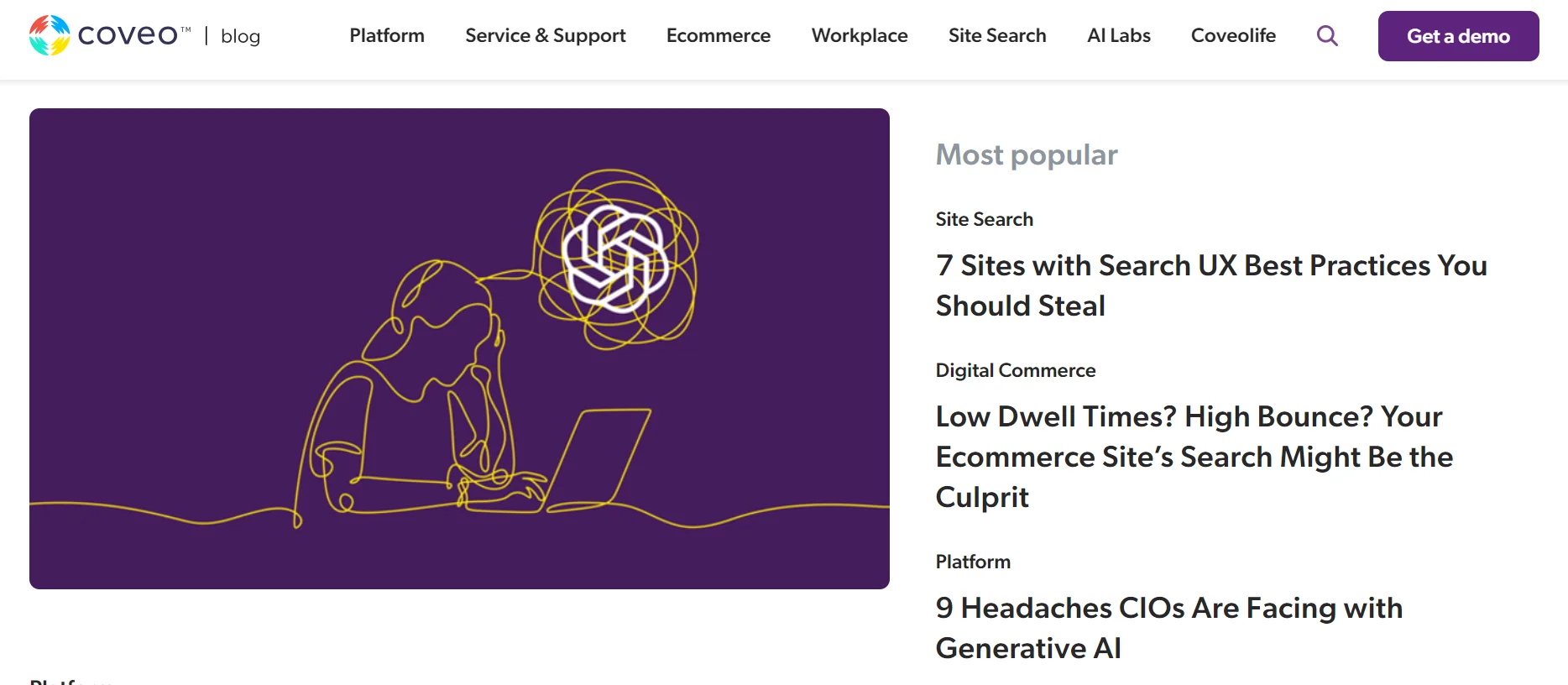 Coveo, established in 2005, provides AI-powered search and recommendation solutions. Known for its advanced search technology, Coveo helps businesses deliver personalized and relevant content.
Features
AI-powered search and recommendation solutions
Personalized content delivery for businesses
Advanced technology for enhancing user experiences
Founded in 2008, Hootsuite is a social media management platform. Known for its comprehensive tools, Hootsuite helps businesses manage their social media presence, schedule posts, and engage with audiences.
Features
Social media management and scheduling
Analytics for tracking social media performance
Collaboration features for team management
Visma is a Nordic software company founded in 1996. Known for its business software solutions, Visma offers finance, HR, e-commerce, and more tools, serving various industries.
Features
Business software solutions for finance and HR
A diverse range of tools for different industries
Comprehensive suite of applications for business management
Conclusion
In conclusion, corporate blogs are a dynamic realm where innovation and information intertwine to shape digital landscapes. 
From tech giants like Apple and Samsung to platforms like LinkedIn and Buffer, businesses across diverse industries have harnessed the power of blogging to engage audiences, gain knowledge, build credibility, and share their stories.
Also Read
So, whether it's about sharing innovative tech insights, fostering artistic expression, or propelling brands forward, the journey of corporate blogging continues to unfold, inviting us all to be part of the conversation.
FAQs
Do corporate blogs entail shorter posts than traditional blogs?
Corporate blog posts are more informational, educational, and research articles occasionally. Their principal is primarily to educate customers about their products and services. The post's length depends on the post's type and topic.
Are corporate blogs and Business Blogs the same?
Business blogging is a marketing strategy that helps businesses increase brand awareness and build online presence via blog posts. Corporate blogs and business blogs are the same thing.