Hi Everyone, Welcome to my youtube channel, and today, I am here with my VLOG about my visit to the India Affiliate Meetup by Propellerads. 
This private meetup was held right after the India Affiliate Summit on 15th September.
And yes, I was there too.
So, let me talk you through my journey to the event.
India Affiliate Summit is one of the most significant affiliate events in ASIA.
It is a thing of interest to (advertisers, affiliates, webmasters, publishers, marketers, advertising agencies, and brands).
The widely discussed topic at the event was affiliate marketing and performance marketing. Media buying and lead generation is always the point of discussion here.
The venue The Leela Ambience Gurugram Hotel & Residences has always been my favorite place to attend affiliate industry events. Propellerads meetup and IAS were both held in the same hotel.
At first, I met many like-mind people, known-industry faces, and some industry stars at the event. It is always a delight to meet new people, make new connections, and at the same time, meet people whom you've only met virtually. Such a pleasure.
Talking about my experience with the meetup, The arrangements in the first place were very friendly.
Registrations were complete, and I entered the conference hall.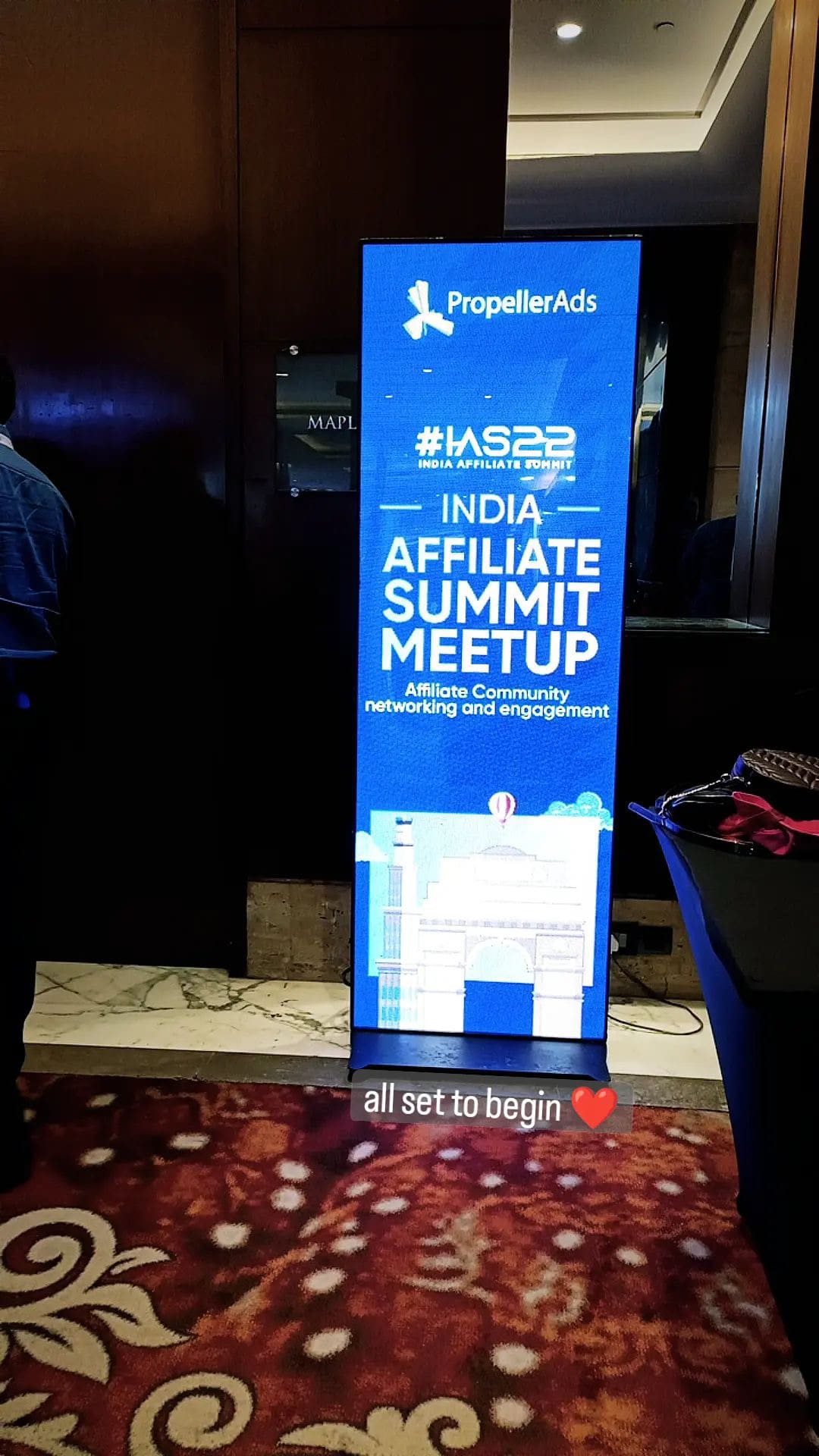 As expected, it started on TIME. and it all started with the welcome greetings and the opening session of
Max Polyakov and Anastasia Khegay.
Max is the Business development manager at Propellerads, and Anastasia is the senior account strategist. Luckily, I got the chance to ask questions and have a quick interview with Anastasia, which I will add to this video in the later part.
The most informative session started with a boom. 
YES, YOU CAN GET 4X CONVERSIONS WITH PUSH & POP TRAFFIC
During this session, PropellerAds traffic experts shared insightful case studies and advertising strategies they used in the past to multiply the number of conversions for their clients.
PropellerAds is one of the most extensive Push Notifications, Pop, and Interstitial ad platforms. The company covers 195+ countries with 12 bln ad impressions per day. Among their features are Interests Targeting for push ads, high-converting Direct Click traffic, and various auto-optimization tools.
Another insightful presentation followed this session by Akshay Gopinath about ​​
10 QUESTIONS ON USER ENGAGEMENT WITH PUSH NOTIFICATIONS.
Akshay Gopinath is the Head of Sales in India and the APAC region at Notix.
I learned a lot about the importance of the trust factor while using push notifications as your ad type in the advertising campaign. There was a lot to learn and implement in my media buying strategies to scale my campaigns.
Let's check out some of the highlights and answers by Anastasia.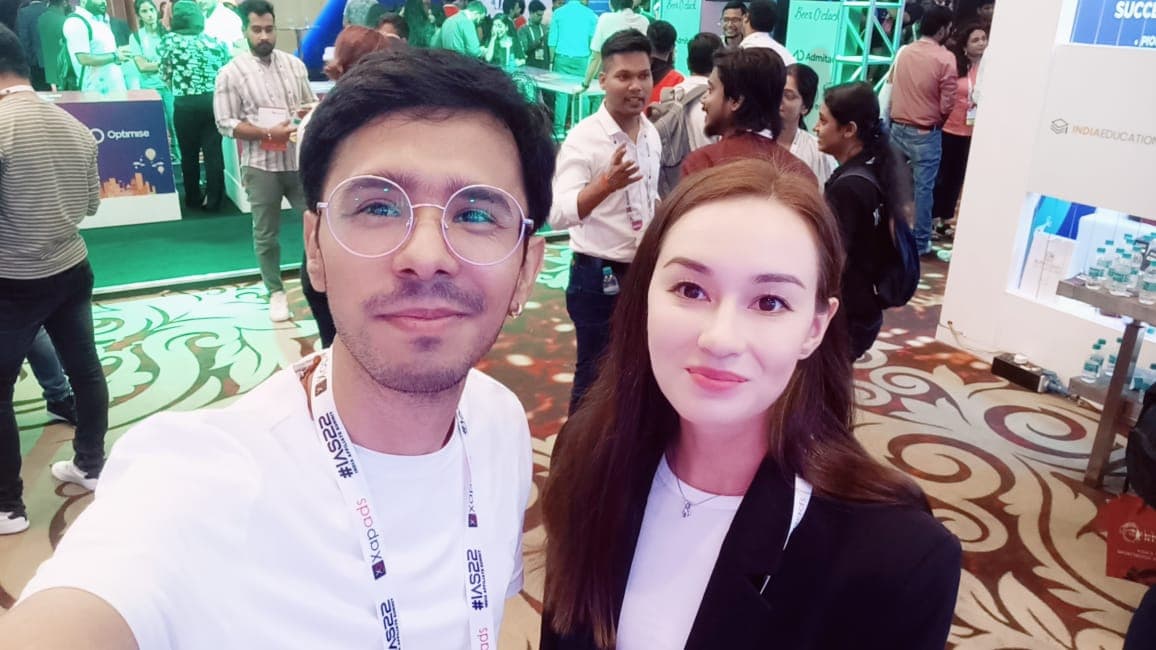 Of course, the factor of not missing at all the delicious food and drinks after the meetup was terrific.
Overall, I had a great time at the meetup, and it was worth attending. You get to meet great people, learn new industry trends, and grow your business with great networking. 
Propellerads, at the same time, is my favorite ad network.
If you're a publisher with good web traffic, you can easily monetize your traffic with Propellerads by putting Pop, push, and in-page push ads on your inventory.
At the same time, buying traffic is a perfect breeze at Propellerads. With features like Smart CPA, Automatic optimization, and scaling, you can scale your advertising campaign and have a victorious hand in media buying.
Wrapping up this VLOG with planning to attend this meetup again next year.
I hope you guys liked my video. See you in the next one. 🙂 Cheers!
Check out my detailed review of Propellerads Now