It is always rewarding to be a part of any online or offline community. A Community does not only help in making money but also plays a significant role in your marketing coach.
Top Affiliate Marketing Forums of 2023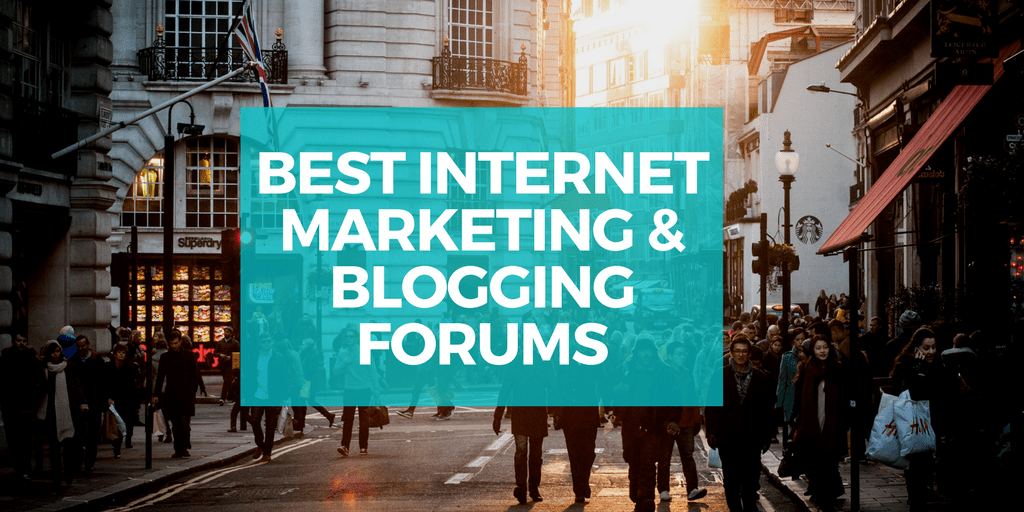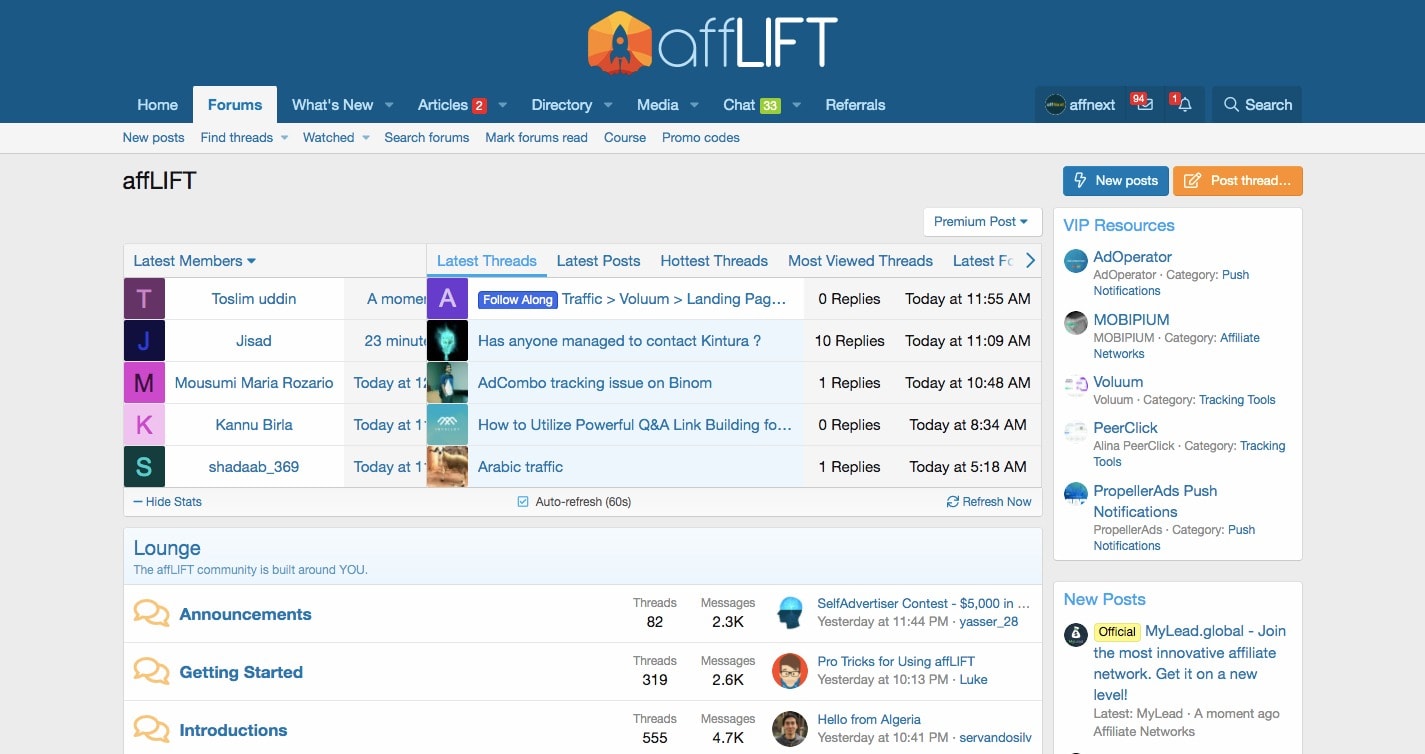 affLIFT is one of the leading affiliate marketing forums that talk about advertising, monetization, and Seo. You can find tons of helpful guides to increase your website traffic and ways to monetize the same.
affLift is the best forum I have ever encountered. See why I love it.
Best Internet Marketing Forums
$99/mo
Summary
The marketing forums are the communities and QnA platforms where you can not only ask your doubts about digital marketing but also share you own knowledge with the community.
Knowledge

Helping Hands

Answers
Pros
Knowledge about marketing Secret tricks of SEO and marketing Share your own knowledge
Cons
You're can be criticized and trolled too Marketing over a forum can lead you to a ban
Talking about affiliate marketing, you can find beat sources to buy traffic if you're a media buyer. Find the best CPA, CPI, and Nutra campaigns to start making money in affiliate marketing.
Join Fastest Growing Affiliate Forum – Afflift
BHW was founded as the best SEO forum primarily covering the Black Hat SEO part. But whether you say fortune or popularity, it is now one of the best free-to-join affiliate marketing forums that cover information about everything.
From black hat SEO to White hat SEO, Affiliate Marketing to Site Flipping, Dropshipping to Social media optimization, all solutions related to affiliate marketing are there.
It has passed over two years, and BHW taught me enough to stand on my own legs and shout myself loud from my MacBook via my blog. BHW has a Jr VIP membership which can be purchased for $100 and empowers a member to post in the BHW marketplace.
There are eligibility criteria to qualify before you buy the membership. And there are further financials involved to get your sales thread live in the marketplace. People are making thousands of dollars each month on BHW rendering their services related to affiliate marketing.
Apart from the marketplace, you can post your query in the appropriate section and get an expert's advice quickly.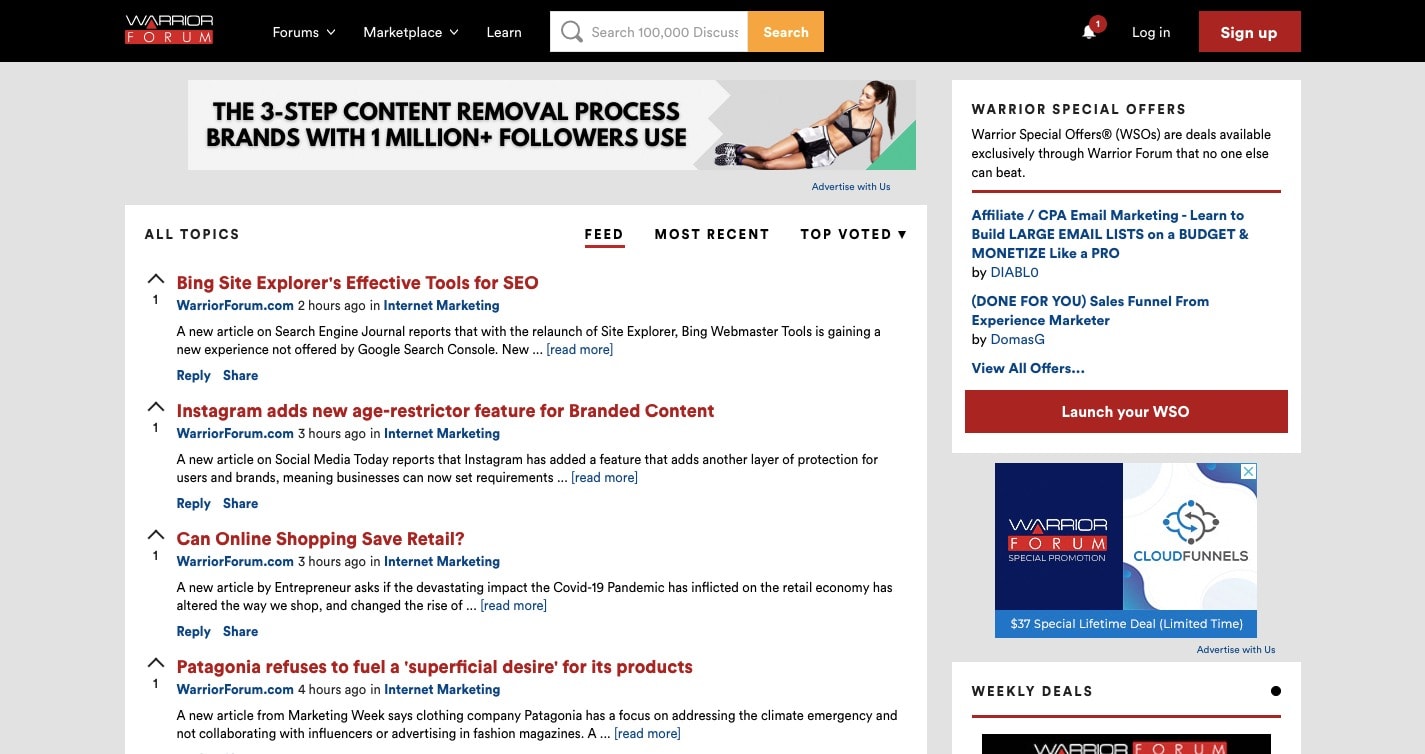 Warriorforum is the web property of freelancer Inc now. WarriorForum is yet another free-to-join Affiliate Marketing and Affiliate Marketing forum where warriors(members) discuss various topics.
Similar to BHW, it has a section which is called WAR room which is a secret place of the forum, and to get access to this area, you will have to subscribe to WAR room membership.
Warriorforum has an affiliate program where only WAR room members are allowed to make new posts that cost $20 each. This sales offer is called WSO (Warrior Special Offer). These offers are promoted by warriors and they earn commissions.
Wickedfire is the younger brother of Warriorforum. Yes, let me say so. WIckedfire is a place where affiliate marketers are found in huge quantity, and these affiliates are commonly seen buzzing about affiliate marketing out there on the forum.
I won't say that Affiliate marketing is focused on WickedFire. Apart from that, it is a nice junction where people talk about other important topics like SEO, Blogging, Making money online, and web design.
A strict digital marketing forum with various topics and a good reputation is known as DigitalPoint. Discouraging untouchability helps everyone. This forum adapted itself to the swiftly changing environment of the marketing planet, which is why it is popular.
You can join Digitalpoint to come closer to the ideologies of experts, professionals, and of-course newbies. You can make out every heartbeat of the internet marketing world on the Digitalpoint affiliate marketing Forum.
Letsforum is one of the best Search engine optimization and affiliate marketing forums and is having a large number of visitors on the site. You can join letsforum to learn all the basics of search engine optimization, blogging, making money, and affiliate marketing.
Here's how you can get started in affiliate marketing.
I must say that my journey to learn the basics of SEO started from letsforum. It is a great place to learn new things about SEO, blogging, and affiliate marketing.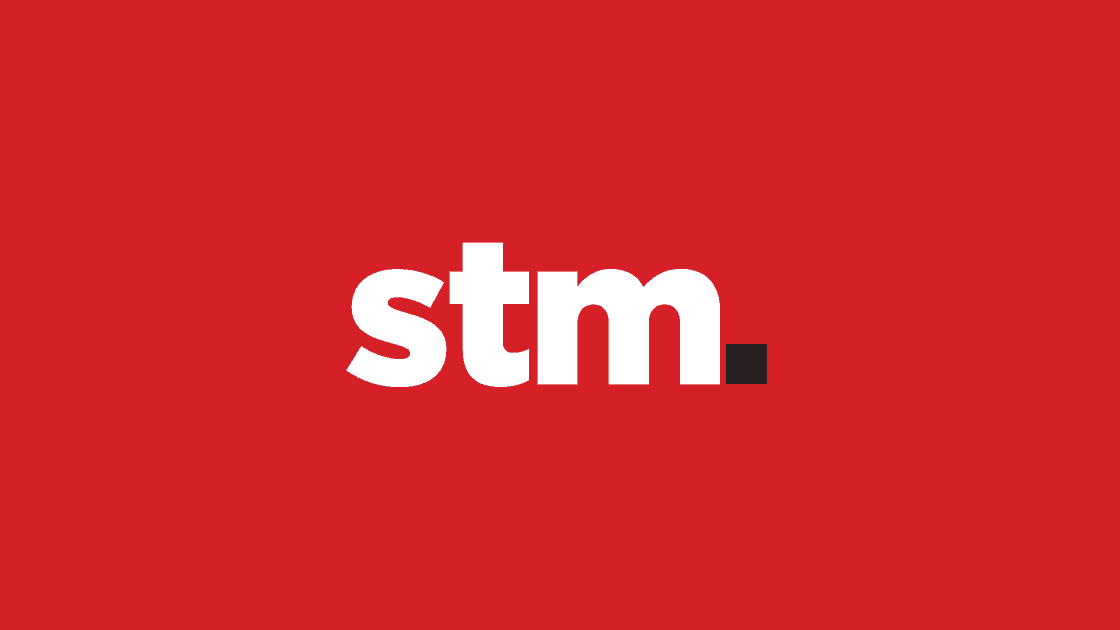 STM is an affiliate marketing forum that is not free to join. Membership costs $99 per month on STMforum, but this amount as membership fees ensures that this is a very good place to learn and earn from the internet.
STMforum is a perfect match for people who want to make a career in PPC advertising. Not just the PPC advertising but also multiple advertising methods. You get to know ways to enhance the conversion rate of your ad copies.
Also, getting to know about revolutionary new products to help you boost your revenue is a privilege.
They have some premium content for you to check out and start making money very soon from an SEO agency business or a Dropshipping website. Even Charles Ngo has written a good one about that.
SEOChat Forum
The SEO chat forum is the best place for a newbie to get some knowledge about what SEO is and how people exercise that. The forum crew and members are amiable and never let you feel that you're the alone newbie there. SEOchat has impressive tools which help in trying Search Engine optimization techniques.
Why Join Affiliate Marketing Forums?
Only the best Affiliate marketing forums are where marketers engage with each other and help, teach, and learn from each other. Forums are generally known as a place where people come for a solution.
Finding the best affiliate marketing forum
So far in the post, I added my favorite affiliate marketing forums for you to learn more about affiliate marketing. You can also learn a lot about digital marketing secrets, search engine optimization tactics, and a lot more.
Whenever we think about affiliate marketing, huge 6 figures come into our mind. If not in yours, my mind always thinks of that. So, to make those top dollars in affiliate marketing, you not only need a good community but also need enough knowledgeful resources.
I feel that Afflift is the best in this business to provide you with the best guides on PPC and advertising.
Review of AffLift premium forum
I have been using affLift for a long time now. Run and owned by Luke Kling (one of the top affiliate marketers), affLift has made a name for itself in the affiliate industry in a very short span of time.
Join Fastest Growing Affiliate Forum – Afflift