Are you a cryptocurrency blogger? Happy how your blog is progressing?
Are you not earning enough money from your blog in comparison to your expectations?
Are you looking for a more effective advertising network?
If you answered yes, then you have come to the correct place because Cointraffic will undoubtedly alleviate all of your concerns because it is the first cryptocurrency ad network that claims to assist its authors in generating a respectable income from their blog or website.
Let's take a closer look at this amazing Crypto ad network in further detail.
Introduction To Cointraffic: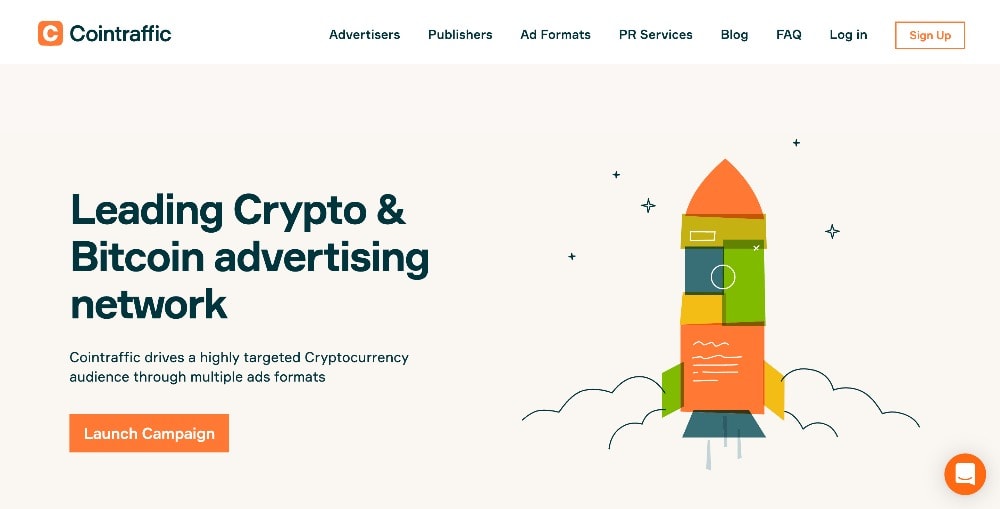 It is a crypto-ad network, which means that it normally approves sites relevant to cryptocurrencies such as Bitcoin, Ethereum, and Litecoin, among others, before placing them on its network.
Crypto sites, news, currencies, rate calculators, crypto-currency blogs, and other related content are prioritized by Cointraffic in its site evaluation process since they are their first preference.
For the most part, the site approval process takes no more than a single day. Cointraffic displays advertisements according to the themes specified above; however, its primary concentration is on displaying cryptocurrency advertisements because it is a bitcoin advertising network, for which it is well-known worldwide.
With over 400 publishers and 1000 advertisers, Cointraffic is a significant advertising network with a good volume of traffic and advertisers. Cointraffic has a legitimate list of clients (both publishers and advertisers) who use their ad network and are satisfied with their service. Some of the most well-known publisher's websites are ambcrypto.com, coinmarketcap.com, and others, while some of the most well-known client's websites that serve as advertisers include KuCoin exchange and Paragon, among others.
How does Cointraffic Ad Network work?
With their excellent ad optimization, Cointraffic is undoubtedly one of the top Ad Networks for Small Publishers who wish to create a solid income from their blog. Cointraffic is the only network that assists its publishers in increasing revenues with their excellent ad optimization.
In fact, this is the only crypto ad network that provides a large amount of targeted traffic through different advertising formats, such as static banners, slide banners, sticky footer ads, native ads, mobile banners, and pop-under ads, which is another well-known ad format that is used by many well-known ad networks, among others.
In addition to these forms, you can also post Press Releases from the network sponsors to generate additional revenue for your business venture.
Cointraffic Revenue Models:
Cointraffic, on the other hand, does not support CPC models or affiliate marketing programs. Only CPM (Cost Per Mile, also known as Cost Per Thousand Impressions) and pop advertising are used in the Cointraffic revenue schemes.
But what exactly is the cost per thousand impressions (CPM) advertising? Let's take a closer look.
What is CPM Advertising:
CPM stands for Cost Per Mile, which commonly refers to Cost Per Thousand Impressions, which refers to the cost of displaying an advertisement one thousand times (also known as "impressions") on a computer screen. When displaying adverts, the cost per thousand impressions (CPM) framework is utilized, and it is an essential indicator for firms that operate affiliate networks. This means that Cointraffic will pay you a certain sum for every thousand impressions you generate. The greater the number of impressions, the more money you will make.
How to get started with Cointraffic?
It is not difficult to begin working on Cointraffic because the process is pretty straightforward. Simply put, you must register as either an Advertiser or a Publisher if you wish to purchase Crypto advertisements or as a Publisher if you like to offer advertising slots. Cointraffic also provides a self-service platform that allows anyone to start displaying advertisements or monetizing a cryptocurrency website in a matter of minutes with minimal effort.
Creating Campaigns For Advertisers:
The process of creating a campaign is as simple as three steps. By utilizing the Cointraffic self-service interface, you may select one or more ad formats, complete the necessary information for the launch, and increase the budget. Your advertising campaign will be launched after Cointraffic has completed a quick assessment of it.
Cointraffic Statistics for Websites:

With the incredible feature of Cointraffic, you can quickly and simply examine the precise statistics of your website to see how well it is doing.
Open the Website section on your Cointraffic dashboard, choose the site you wish to analyze, and then navigate to the Sub Reports tab, where you can quickly get a detailed insight into daily impressions for each advertising format. To check your website report, simply open the Website section of your Cointraffic dashboard, select the website you wish to analyze, and then navigate to the Sub Reports tab.
Cointraffic Ad Formats:
There are many different types of ad formats available from Coin traffic. It is possible to choose from static banner advertisements to slide banner advertisements, sticky footer advertisements to native ads, pop-unders on desktop and mobile, and mobile banner ads. The following is a list of ad formats, along with their respective sizes:
Slide Banner ads (300×250)
Sticky banner ads
In-page banner ads (728×90, 300×250, 160×600)
Premium headers
Desktop Pop-under ads
Mobile Pop-under ads
Slide Banner Ads: This type of banner appears above the main content in the corner of the screen, instantly drawing the audience's attention.
In-Page Banner Ads: In-Page banners are the most effective way to advertise today due to their placement in the ideal position and high brand awareness.
Premium Headers: Premium headers are a type of banner ad located at the top of the screen and stretch across it.
Sticky Banner Ads: If you scroll through the page after loading, you usually see a banner ad. Even when scrolling, this advertisement won't disappear until you hide it. These ads are known as sticky banner ads.
Desktop Pop-under Ads: It's probably one of the most effective ways to catch the audience's attention. Within a few seconds of a website being opened, a pop ad appears and directs your audience to your targeted URL.
Pop-under Mobile Ads: Pop-under mobile ads follow the same mechanism as desktop pop-under ads in that pop-up ads are displayed when a visitor is on the site and drive traffic to the targeted link.
Requirements to Join Cointraffic Ad Network:
Cointraffic offers the best traffic quality in the crypto niche, especially in crypto niche sites. This network, however, is not open to all, as they approve only reputable, professional, and well-written sites. Publishers and advertisers benefit from this strategy since they provide high payment rates.
To join Cointraffic Ad Network, you must meet the following requirements:
The website must feature high-quality material, including original articles and a user-friendly interface.
It is necessary to have a top-level domain.
Websites relevant to the crypto-currency sector, such as Bitcoin, are required.
The site must not contain any unsuitable content, such as pornographic content, PTC content, viruses, proxies, or any other illegal content, among other restrictions.
To be successful, your website must receive a minimum of 5,000 unique visitors per month or higher.
Cointraffic does not accept URL shorteners.
Cointraffic does not accept third-level domains (like: example.blogspot.com or example.faucetfly.com).
Key Features of Cointraffic Ad Network:
In this case, the Bitcoin Advertising Network is a Cryptocurrency advertising network.
Various ad formats are available, including banners, native ads, press releases, and pop-under ads.
The facility of withdrawing payment is as low as only €25.
Payments are processed quickly, usually within 1-2 days after the request.
The reporting system has been enabled.
Support is available around the clock.
Which sites are not approved?
Crypto-currency-related sites are not approved by Cointraffic. Those applications are immediately rejected. You should therefore make sure your site is relevant to the cryptocurrency niche before applying to this ad network.
Pros and Cons of Cointraffic Ad Network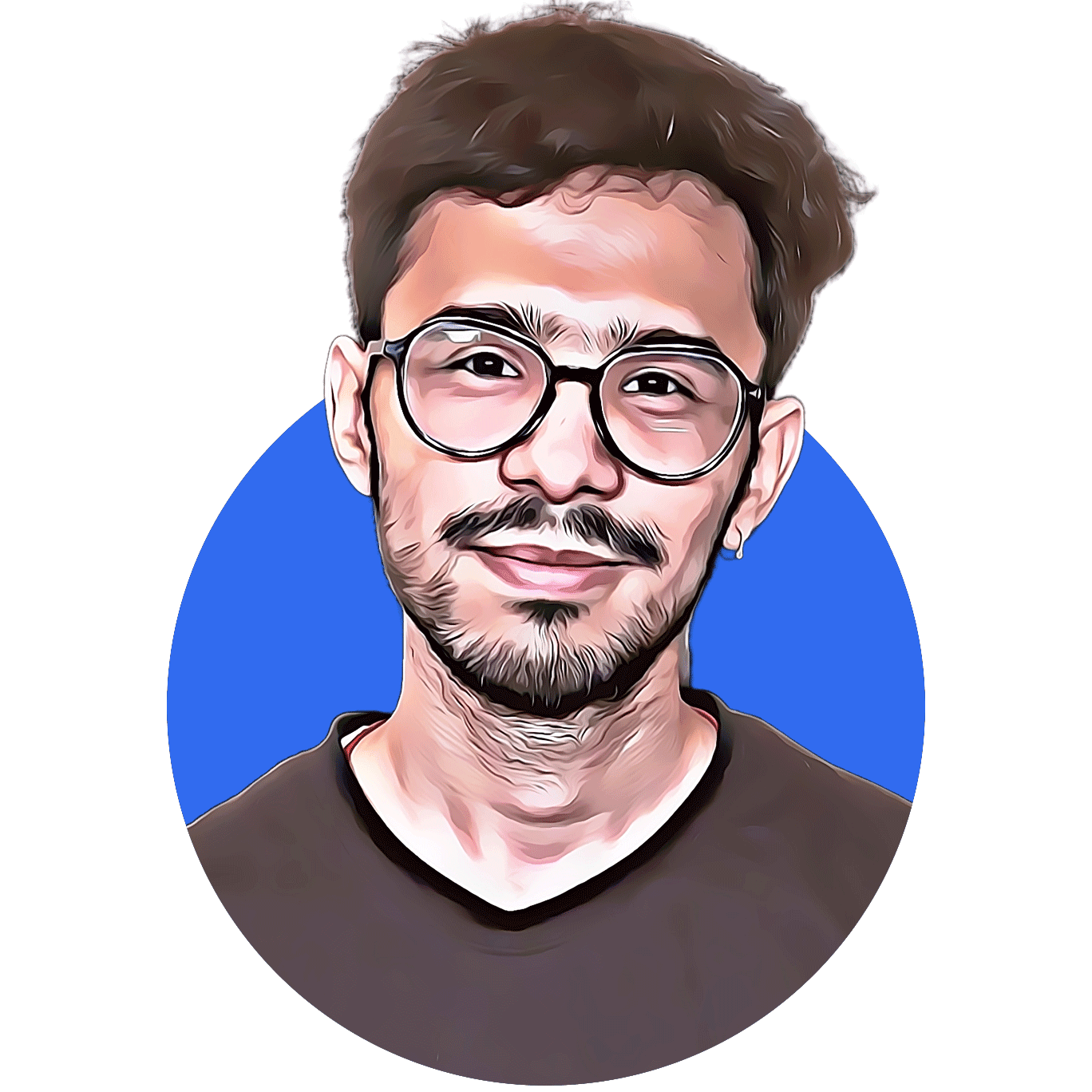 Pros
Design that is user-friendly
A long list of satisfied customers
Those in charge of one's personal affairs
Self-service
Control with a high CTR performance
Campaigns can be launched in less than 5 minutes if necessary.
If you have any problems, you can contact a support center that is open 24 hours a day, seven days a week.
It is simple to operate.
High-quality traffic is being generated.
Supports several different ad formats
Rates that are competitive
Payment is received on schedule, with a minimum withdrawal option of up to €25.
Cons
The approval process usually takes 1-2 days.
There is no referral system available.
Payment Methods:
Euros are used to make payments for Cointraffic. The following are the payment options accepted by Cointraffic Ad Network:
Transfer money from your Bitcoin wallet
Bank Transfer
Credit Card Payments
Note: The minimum withdrawal threshold for the Bitcoin wallet is €25, while the minimum withdrawal barrier for the bank transfer method is €300. If you want to withdraw using the Bitcoin wallet, the minimum withdrawal threshold is €25. Payments for Cointraffic are made on only three working days, Monday, Wednesday, and Friday, respectively.
Do I Recommend Cointraffic Ad Network?
The answer is unquestionable yes! But why is this so? According to Cointraffic, when compared to other cryptocurrency ad networks, it is one of the finest options for your website in 2020-2021. It is regarded as one of the most well-known cryptocurrency advertising networks (Bitcoin advertising network). The quality of this ad network distinguishes it from other networks, and this is the reason for its popularity.
They only accept websites that contain high-quality information linked to the bitcoin market, according to the company. Because I am a publisher, I would strongly urge you to investigate this spectacular bitcoin advertising network, which can undoubtedly assist you in generating significant cash by adopting its banners and popup adverts.
Cointraffic is the largest cryptocurrency advertising network in the world, and it's growing at a breakneck pace. It's earned an excellent reputation among cryptocurrency industry insiders for the high quality of service it delivers to both publishers and advertisers.
Because Cointraffic is the largest bitcoin advertising network, I strongly urge you to use it if you're seeking the best and most established crypto advertising network available.
If you're still having trouble making a decision, you might want to check out some extra Cointraffic Reviews to see what other people have to say about the service.
As a result, what are you holding out for? Proceed now to begin your journey with Cointraffic.