Pop ads and pop-under media buying are other names for pop advertising. And it will probably do the same things that mobile advertising does. Pop ads get you colossal web traffic for your advertising campaign, and that too at a very cheap cost per click. The most common bidding method is CPM and CPC. You either pay for clicks or for a thousand impressions.
Being an active media buyer, I have used several self-serve advertising platforms, and the pop ad has been my favorite ad format.
You must look for several features before running your campaign with a pop ad network.
Retargeting – It is possible if you see an audience management option while creating a campaign
Interest Targeting – To avoid irrelevant traffic (to a reasonable extent), Interest targeting is crucial
Smart CPA – Since every ad network implements advanced conversion tracking, it is essential to pay for conversions and assure positive ROI
Restrictions – Some networks restrict iGaming ads, etc. Check with your account manager before launching your campaign.
So, in this post, I have listed the top pop ad networks to help you choose from the best. The center also answers your questions related to pop ads like –
Are pop ads suitable for my niche?
Is it a waste of time and money to invest in pop ads?
Is there any risk if I run pop ads and Google Adsense simultaneously on my website?
How to launch your first pop ad campaign?
Table of Contents
List of Best Pop Ad Networks
For publishers looking to monetize their site and advertisers looking for a global customer reach, the Galaksion international ad network is free to join. It is a self-service advertising platform with bot-free direct traffic from vetted website owners.
Ad Formats Supported:
Interstitial, Push notification, On-page notification, Native ads, and Direct Link.
Features:
Billions of monthly impressions from Tier-1 and other countries around the world. All traffic is directed from high-quality websites.
Galaksion platform is fully secured and ensures zero vulnerabilities & malware-affected traffic. Its anti-fraud system blocks unwanted bot traffic.
Supported pricing models include CPA, CPM, or CPC.
Publisher Advantages:
Manifold ad formats to choose from.
Carefully curated advertisers offering high eCPM rates.
Fast payouts via preferred payment methods.
Advertiser Advantages:
Dedicated account manager
Smart targeting, RTB
Anti-fraud system to block bot traffic.
Target by browser, language, timezone, OS, platform, country/city/region, and frequency/capping.
RichAds is a Global High-Quality Pop Traffic Ad Network that helps to generate conversions for any niche from 4 billion ad impressions daily.
The network offers multiple features that help to work with pop traffic and get quality conversions:
Source Sampling – estimate the quality of clicks you get in a small amount from different sources and scale your success by creating whitelists of the best-performing sources, so you spend much less money on testing sources.
Micro bidding – helps to fine-tune your campaigns for maximum performance and accuracy with bid adjustments for different parameters like OS version, etc.
Automated Optimization – allows applying rules according to the most relevant conditions like approved conversions or engaged clicks.
Fraud Prevention – RichAds technology is verified by AdScore.
Smart Targeting – allows optimizing your campaigns for particular OS, Regions, Browser languages, Devices, and more
Run cheap all-purpose ads with:
Targeting options: Country, Device, OS, Browser, Carrier, Connection Type, and more
Profitable ad formats: popunder, clickunder
Top verticals: VPN & Antiviruses, Crypto, Gambling, Betting, Sweepstakes, Dating
Minimum deposit: $100
ActiveRevenue, a self-serve advertising platform, offers high-performing ad units and real-time bidding. Moreover, granular targeting, CPM, and CPC bidding are essential features in their advertising platform.
If you're wondering about the auto-optimization features, ActiveRevenue has several optimization capabilities and a refined auto-optimization algorithm. Auto optimization helps you scale your campaign with good ROI Using the platform, you can run Push ads, PPR (Zero Click), and Pop ads.
For publishers, they have dashboard.activerevenue.com, and for the advertisers, the platform opens with ui.activerevenue.com
You can monetize your web traffic with the publisher platform and make money. Your advertising space is not locked to a single advertiser at a time. If your web traffic converts well, you make more money.
PropellerAds is one of the top ad networks for pop ads, push ads and direct click ads. No matter what kind of ads you want to run, PropellerAds can help you. Pop ads are usually pop-under ads because the new tab pops behind the active account in the browser.
Pop ads are safe but used mainly by sites in entertainment, sports, and general niches. If you are an advertiser, your ads are seen by users of all interests worldwide.
In the PropellerAds dashboard, you have Push Notifications, Popunder ads, In-Page Push, Interstitials, and Direct Links. The good thing is that with PropellerAds MultiTag, you don't need to create an individual tag for each ad format. Just add MultiTag to your website and enjoy automatic platform optimization.
Works fantastic when it comes to targeting and optimizing your ads
PropellerAds offers a massive variety of advertisers in every country and every niche, so no impressions are wasted.
You can monetize 100% of your website traffic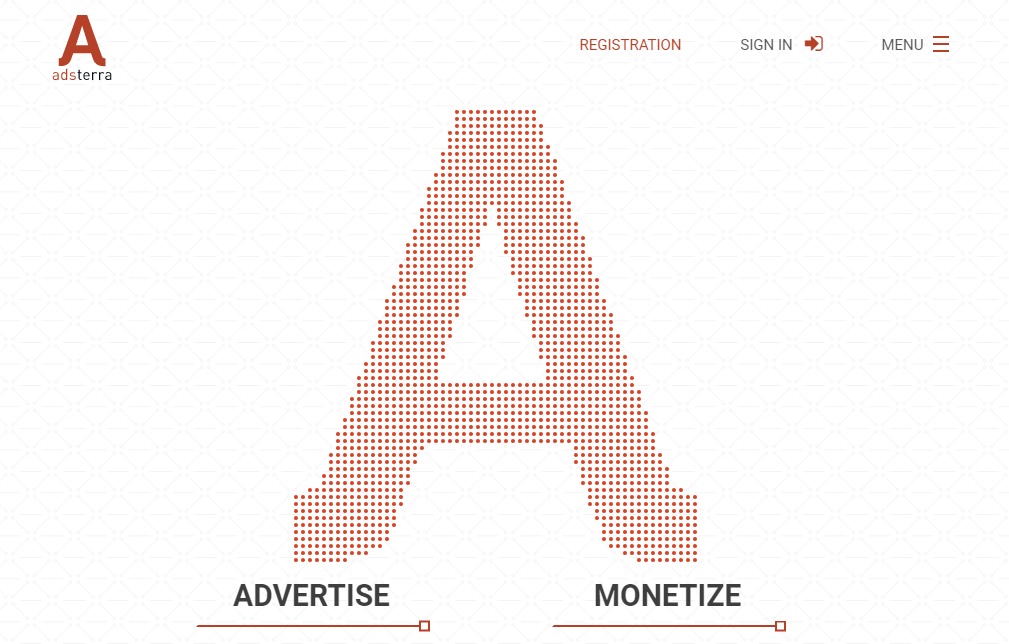 Adsterra is my favorite ad network, especially for pop ads. They have 3 portals. The publisher portal, advertiser portal, and affiliate portal as well.
I have heard positive reviews since I started my blogging career 7 years back. Adsterra platform has multiple ad formats to help you monetize your website traffic. Not just pop ads, Adsterra specializes in push notification ads, banner ads, video ads, Interstitials, and direct clicks as well.
Case Study: 315% ROI on Popunder Traffic With Adsterra Custom Bid.
There are several case studies on the Adsterra blog that you can take inspiration for your pop ad campaign. My favorite is this one.
Also Read: Adsterra Review: The Best Alternative To Google Adsense
6. Ad-Maven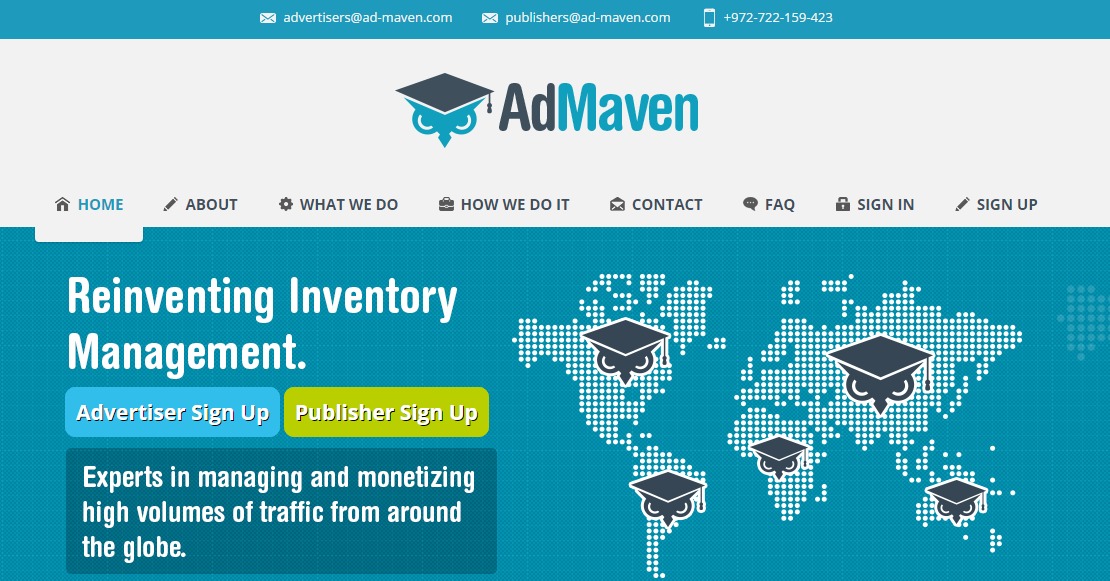 Ad-maven has an industry-standard advertising platform and a world-class inventory management system. You can run your pop campaign here with ease.
No matter what type of campaign you have, Ad-maven lets you run all of them. Ensure you check the guidelines for restricted classes of ad creatives and texts.
"Pop ads" is a trendy ad format among media buyers, especially among media buyers who run regular campaigns (incentivized campaigns, sweepstakes, browser install movements, and iGaming campaigns).
7. PopAds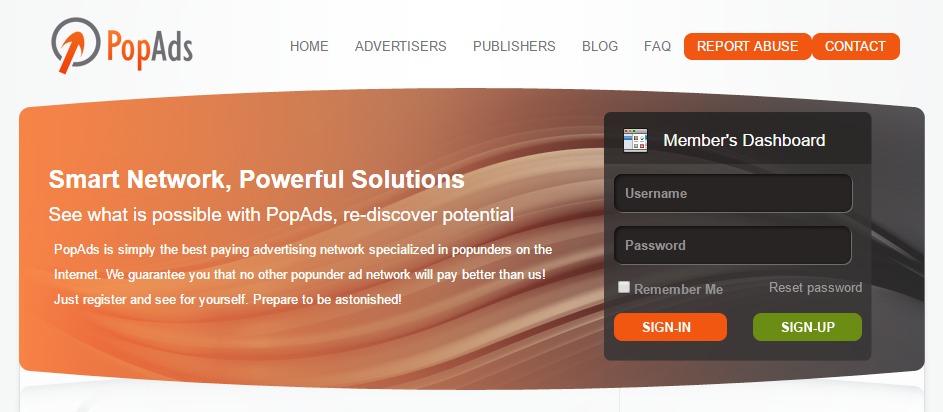 PopAds is the first choice of any beginner media buyer to run a pop advertising campaign. The reason is very clear. The minimum deposit amount is just 10$. You can easily top-up your account and run your pop campaign within 5-10 minutes.
IcyAds lets you launch your pop ad campaign to millions of targeted users. The audience size is increasing every day.
You are not restricted to only running pop ads. You can run campaigns with various ad formats at the same time. To start advertising and become successful in advertising, all you need is a reasonable budget and an ad creator tool.
Pop ads, Push notification ads, Zero Clicks, and more
Minimum deposit – $50

Dedicated account managers

Publisher platform to monetize your inventory with Icyads
9. PopCash
Though Popcash has not worked extensively on its branding, its advertising platform serves the purpose. You get to advertise your campaign to a unique audience in a few steps.
Since the minimum deposit amount is just $5, you can start a campaign today.
Daily Payments to publishers
Minimum deposit – 5$
Publisher whitelisting and blacklisting (for advertisers)
Quickest approval (not auto-approval)
Referral system so that you grow with the network
Hourly updated stats (a bit slow as you may need real-time tracking and stats.)
10. ClickAdu
In pop ads, ClickAdu is not a hidden name so far. If you've been in the ad tech industry for a couple of years, you would have heard about them or would already have worked with them for pop-up ad campaigns.
A strategy, funnel, and bidding strategy are essential when discussing advertising. So, if you have done things right, your ad campaign will go well and get you a good return on investment.
I also run pop ad campaigns for my clients and help them keep excellent control over their budget, expenses, and quality of conversions (leads or sales). Get in touch with me for a consultation now. It is 100$ for the first consultation call.
11. AdCash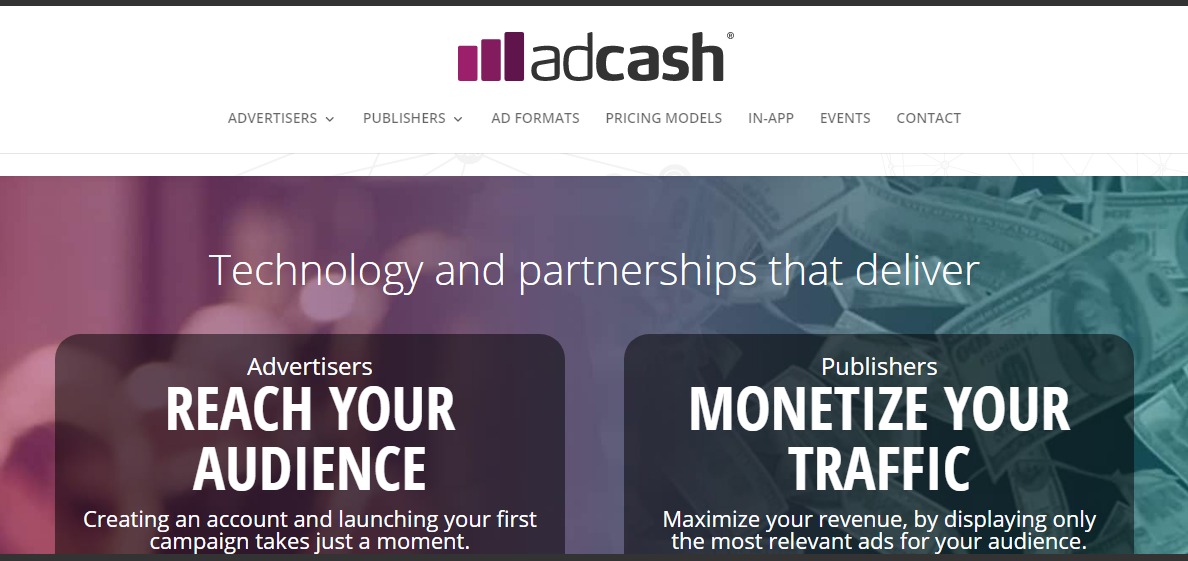 AdCash is one of the top advertising networks. I met the AdCash team back in 2017 at Ad: Tech 2017. Pop ads are not the only ad format they have for you. You can also run Push notification ads with AdCash.
As a publisher, you can make good money with the high CPC and CPM they have for the publishers.
Some top publications and high-authority sites use the AdCash network to monetize their traffic. So, if you advertise with AdCash, your ads get good brand exposure, and your campaign can attain the ROI (return on investment) you need.
12. ExoClick
From what I've seen, most adult websites profit from their visitors using ExoClick. The phrase "exotic click" comes to me whenever I think about it.
Most websites that use ExoClick are in the 18+ niche, which is quite understandable given that most advertisers also market products geared toward the 18+ demographic. If you have an explicit category campaign, you must go with Exoclick.
13. RevenueHits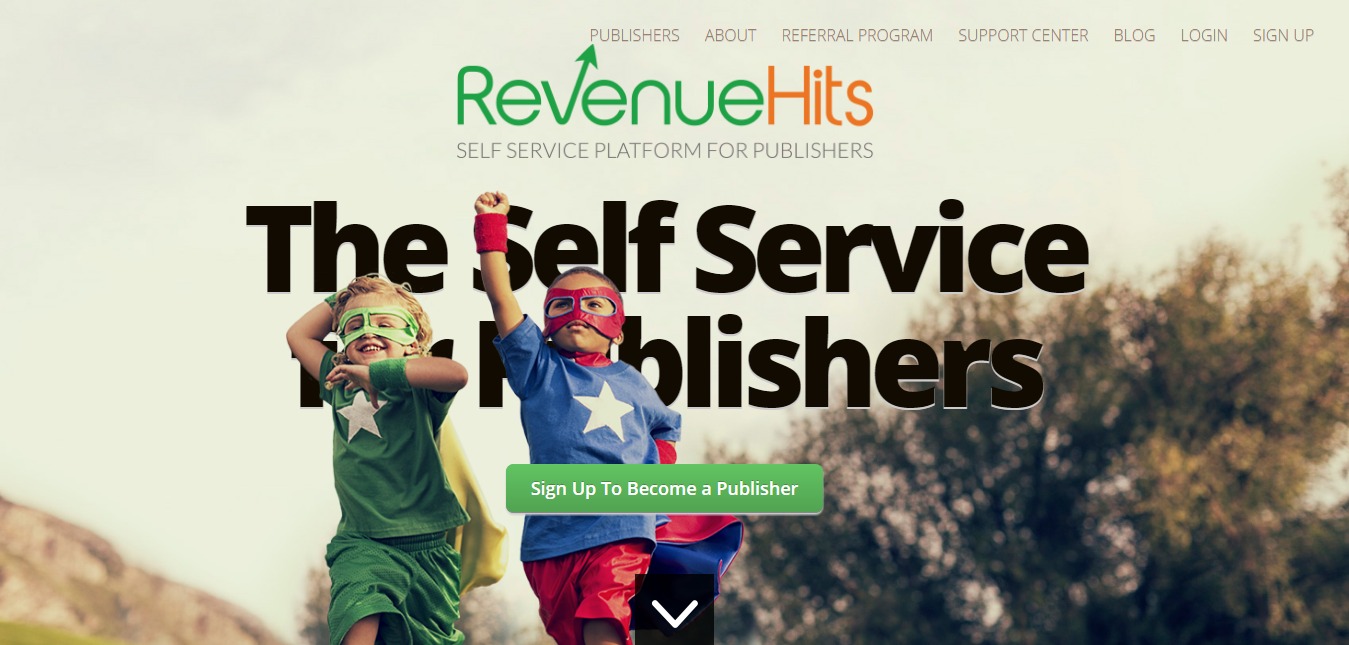 Lastly, RevenueHits scores a pretty good rating on the ad network directories. So, you can expect good conversion coming for your campaign.
In pop ad campaigns, the creatives have no role. So, you should have a fast-loading landing page and a pure AMP (or mobile-friendly) layout. Even so, many professional bloggers and webmasters use RevenueHits to monetize their traffic.
RevenueHits is for niche sites. You get massive traffic, and in return, you make it HUGE. No tall talks. It is real.
Wrapping Up
In affiliate marketing (where performance is the priority), you can not deny the effectiveness of pop ads. Though there are several other ad formats that you can use to monetize your traffic or launch your campaign, you can go with any of the networks listed above.
Million Dollar Tip: You can use this mode of advertising for your own landing pages. The only thing you would want to do is- learn how to open a pop-under window when someone clicks anywhere on your website. The next thing is always opening your own landing page (or randomizing it).