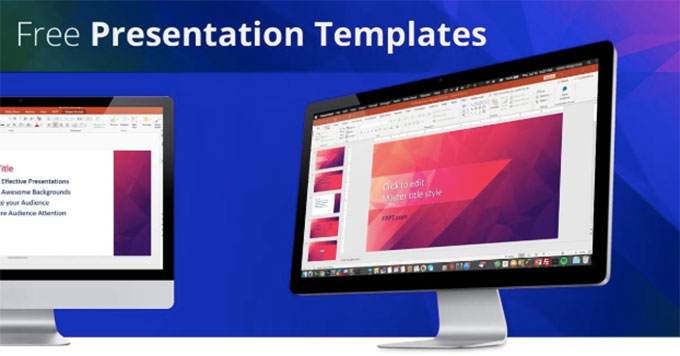 If you want a compelling and well-designed PowerPoint presentation, you would often need to hire a designer to craft a suitable background and layout for you. However, commissioning a custom design can be costly, and if you're new to presenting, this may just cut a hole in your budget.
In cases like this, you would need to use predesigned or premade slides that you can easily customize so it reflects your brand or your personality. However, this also presents another problem, as there are sites that offer high-quality backgrounds and slideshow sets for a steep price.
Good thing there's Free PowerPoint Template website (FPPT.com), which offers a large amount of PowerPoint resources–all for free!
What is FPPT?
FPPT, from the name itself, offers one of the largest collections of free PowerPoint templates and templates on the web today. With over 10,000 templates, it continues to grow its vast collection with more beautifully designed templates coming out regularly.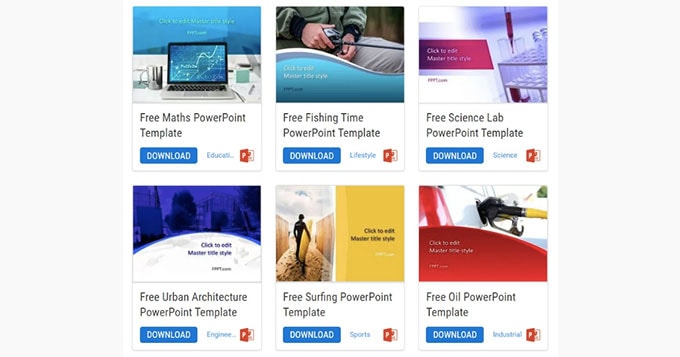 FPPT offers everything any presenter or aspiring pro would need not just to create stunning slideshows, but also to become the best speaker or presenter they could be. The portal offers not just templates but also tips, tricks, and tutorials to help with various aspects of presenting, from the design and the slides themselves to crafting better speeches.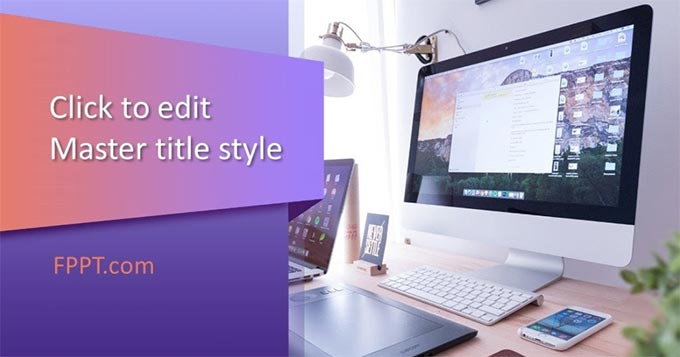 What's great about FPPT is that, from its name itself, it offers all these resources for free. There's no need to sign up for a membership, pay for a plan, get on a trial period, or settle for downloading only a limited amount of templates. They're all for free, without any obligations or limitations, so you can have everything you need to become a better and more confident presenter without having to break the bank.
Therefore, instead of paying for a third-party designer or a professional to design slides, or instead of paying for new software or signing up for a membership, you only need to have FPPT. It saves you money as well as time, compared to these things.
FPPT also saves you time, as mentioned, because instead of starting with a slideshow from scratch, you can have premade slides with amazing backgrounds, layouts, and visuals to get you started. These free templates also often come with their own coordinating SmartArt charts and diagrams, so all you have to do is input your text and tweak the data to reflect your own.
These templates may also be personalized. Since it works seamlessly within the PowerPoint environment, you don't need to download an app or convert the templates into anything. Modify it as you please to ensure the slides are brand-oriented.
Easily Navigate Through Thousands of Templates
Navigating FPPT's vast repository of free presentation templates isn't tedious and time-consuming either. It's easy to access any of the 10,000 free templates, as the portal offers you many ways to search through their collection.
For one, you can go over their templates according to color. If you have a particular color scheme or palette in mind, it's easy to choose the corresponding box on the portal's home page. Clicking on a color box will immediately bring you to a long list of results, with each template in the same color family as the color box you chose.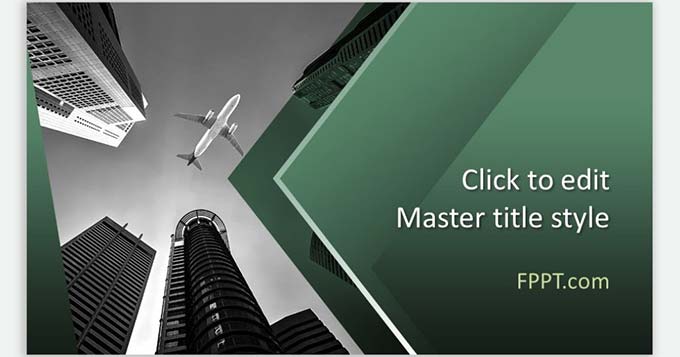 Source: Free Plane PowerPoint template
The presentation blog provides hundreds of useful articles for presenters, from how-to guides (e.g. how to conduct a reverse image search) to complete tutorials or even reviews of 3rd. party presentation tools.
You may also go look for templates that you want according to categories. FPPT has hundreds of categories ranging from specific holidays to countries, across education, personal, and business purposes.
You may also use Tags, which allows you to select given keywords that are associated with certain templates. These tags greatly help you in finding the perfect template for your exact purpose. You may also use these keywords to type into the search box so you can also come up with a wide range of results that relate to your keyword.
However you choose to look up any template, you will always be glad to see that FPPT delivers dozens of results. This gives you plenty of choices so you can definitely find the template that you need. Then, all you have to do is to customize these selected templates however you please, keeping in mind the rules of design as well as your brand identity.