Forums are the best place to learn from experts. Also, you get to share your thoughts and knowledge with others. One such affiliate forum is iAmAffiliate which connects thousands of affiliates on one platform. 
Read the iAmAffiliate marketing forum review to learn how you can benefit from this affiliate forum.
iAmAffiliate is founded by Atilla O'dree, a well-known affiliate marketer.  
iAmAffiliate Marketing Forum Review

iAmAffiliate is a top affiliate marketing forum with thousands of affiliates benefiting from this platform. 
If you have been in the affiliate industry for a long-time but not making money, you should join this forum.
The forum helps you with money-making techniques to get the most out of paid advertising. 
If you are unsure where to start, the iAmAffiliate community will successfully guide you through launching your campaign. The method to do that is by creating a follow-along thread where people (successful affiliates) will see what you're doing and guide you in the right direction.
After joining the forum, you will not just learn but earn six figures (maybe). 
Why Should You Join the iAmAffiliate Forum?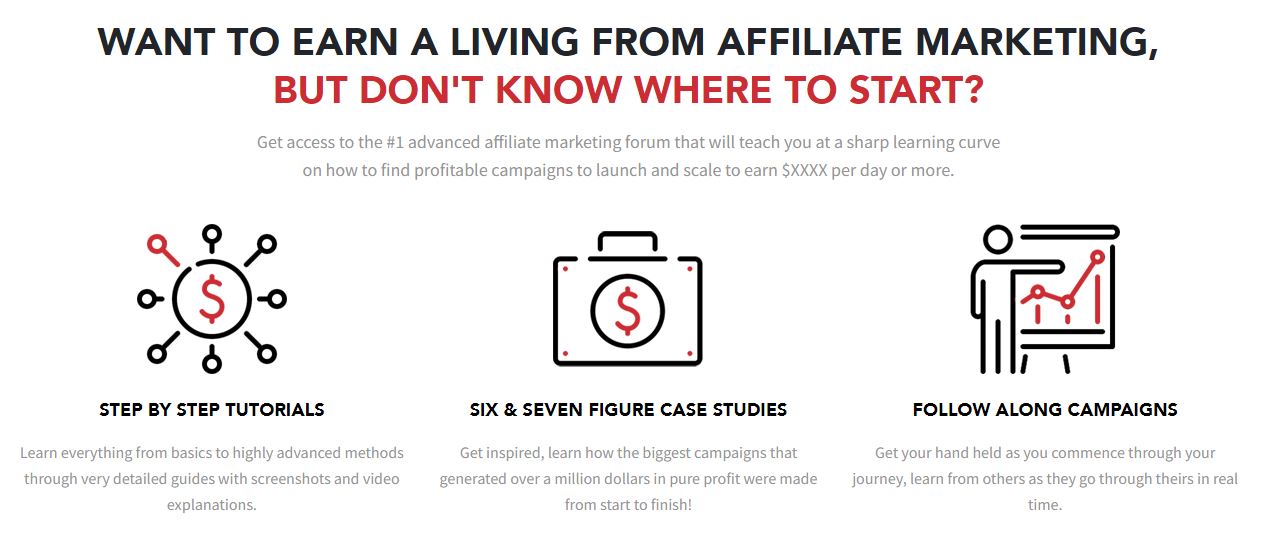 The best place to learn affiliate marketing strategies.

Keep yourself updated with the latest trends in the affiliate industry. 

Discuss with a group of affiliates and learn new skills. 

Money-making tutorials and tips.

Guides, directories, and even bonuses for affiliates. 

Paid traffic techniques for Facebook, Google, Push, Mobile, and Native traffic.

Learn from the mistakes of others and implement them.

One-to-one support is the best thing about an affiliate forum. 
What Do You Learn After Joining the iAmAffiliate marketing forum?

If you are a beginner in the affiliate industry, you will learn how to choose the right campaign and scale. 

You will learn to run a profitable campaign and make money in six figures.

Learn how to advertise on Instagram and increase your followers. 

Build strategies used by your competitors by spying on them. 

Save your ad spend on Google and Facebook advertising. 

In-depth tutorials on push notification PPC.
Run revenue-generating Tiktok ads, lead generation offers, CPA, and CPI offers.

Get one-on-one affiliate marketing training and become a super affiliate. 

Learn from the mistakes of others and get inspired by super-affiliates who made high profits in the affiliate industry.
iAmAffiliate Features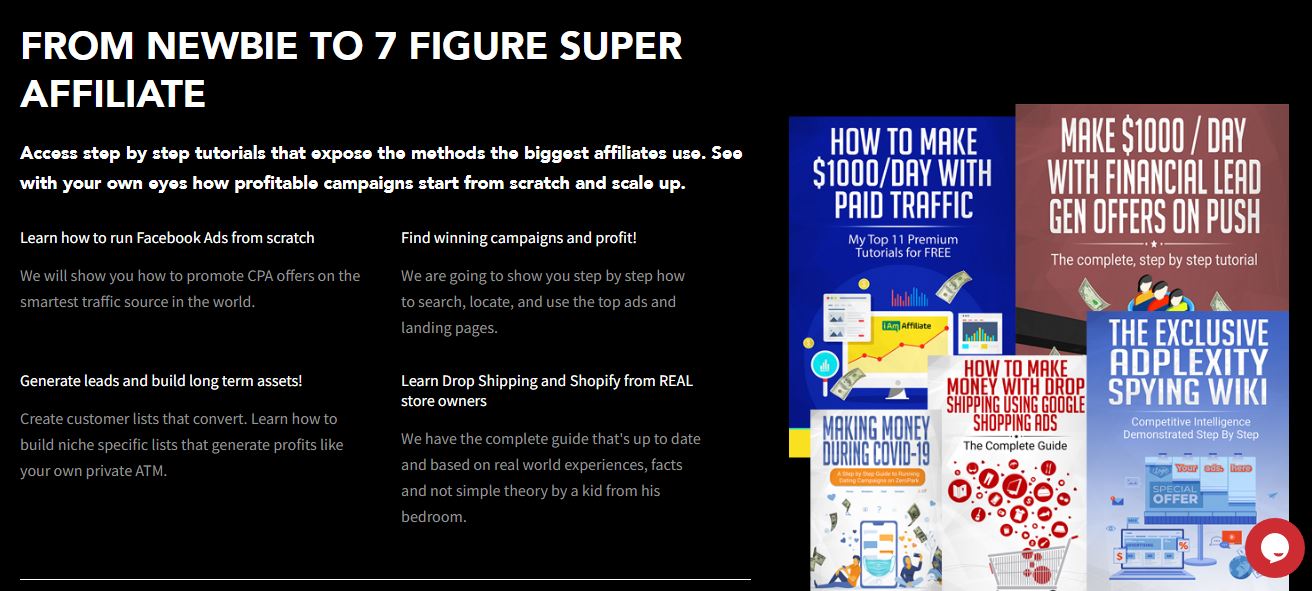 Unveil the biggest secrets used by top marketers in a step-by-step tutorial. In real-time, you can see how you can scale your affiliate business from scratch to profitability. 
Facebook & Google Ads
Top marketers worldwide make a lot of money with Google and Facebook marketing. By joining the iAmAffiliate forum, you will learn the juiciest methods to run a successful ad campaign from these marketers. This way, you will be able to run CPA offers on your own by building some excellent strategies. 
Lead Generation
Having a customer email base is very important. But just having a list will not work for you. You need to segregate the list based on a specific niche. A niche-based customer list will work wonders and generate huge revenue. 
Find Winning Campaigns
You need expert guidance on choosing the top ads and landing pages that convert the most. At iAmAffiliate, you will learn to search for the winning campaigns that generate maximum profit.
eCommerce Guide
If you run an eCommerce store like dropshipping on Shopify, you need to learn how to choose the product that sells the most. iAmAffiliate guide on dropshipping and Shopify will teach you how to run a successful dropshipping store. 
iAmAffiliate Pricing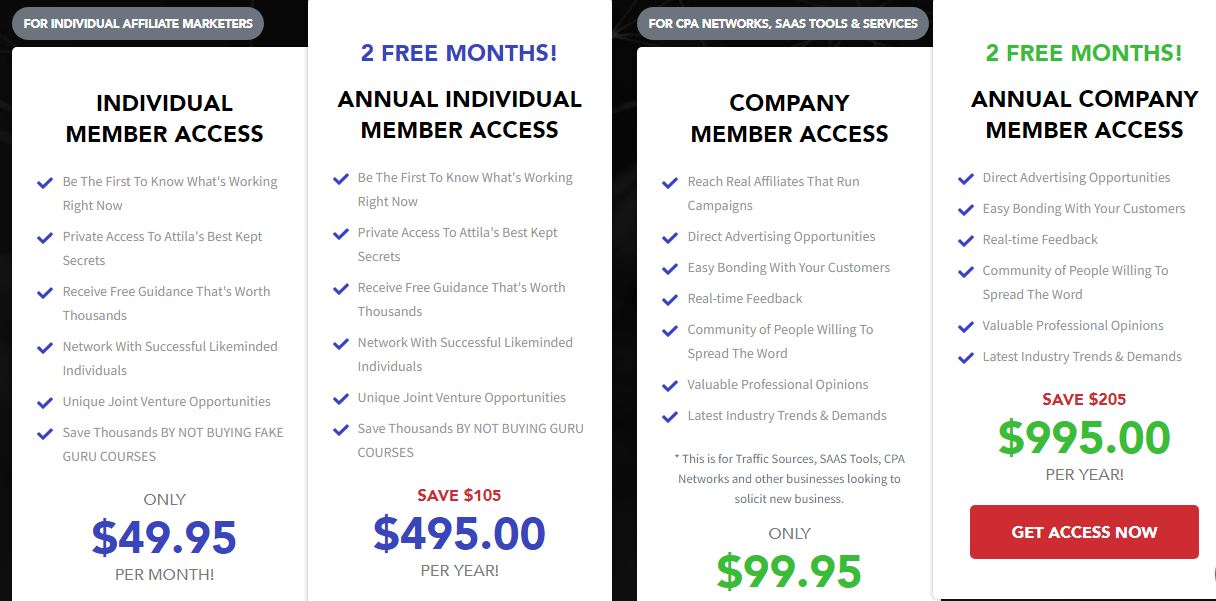 Expert guidance won't be for free, but iAmAffiliate ensures it doesn't cost you too much. You can buy a membership to get everything you deserve as an affiliate marketer. 
Individual member access: $49.95 per month
No fake courses, only accurate guides built from the experience of successful affiliate marketers. Access to a pool of like-minded affiliates and private access to Atilla's secrets. 
Annual Individual Member Access: $495 per year
All the features of Individual Member Access monthly plans and also you get 2 months free.
Company Member Access: $99.95 per month
Get feedback in real-time from actual affiliates and bond with your customers. You get insights into the affiliate industry and the know-how. 
Annual Company Member Access: $995 per year
Get all the Company Member Access monthly plan features and 2 months for free. 
What to Explore in iAmAffiliate
After joining the forum, there is a lot to explore and learn. The first thing is to understand how does the forum works and the general rules.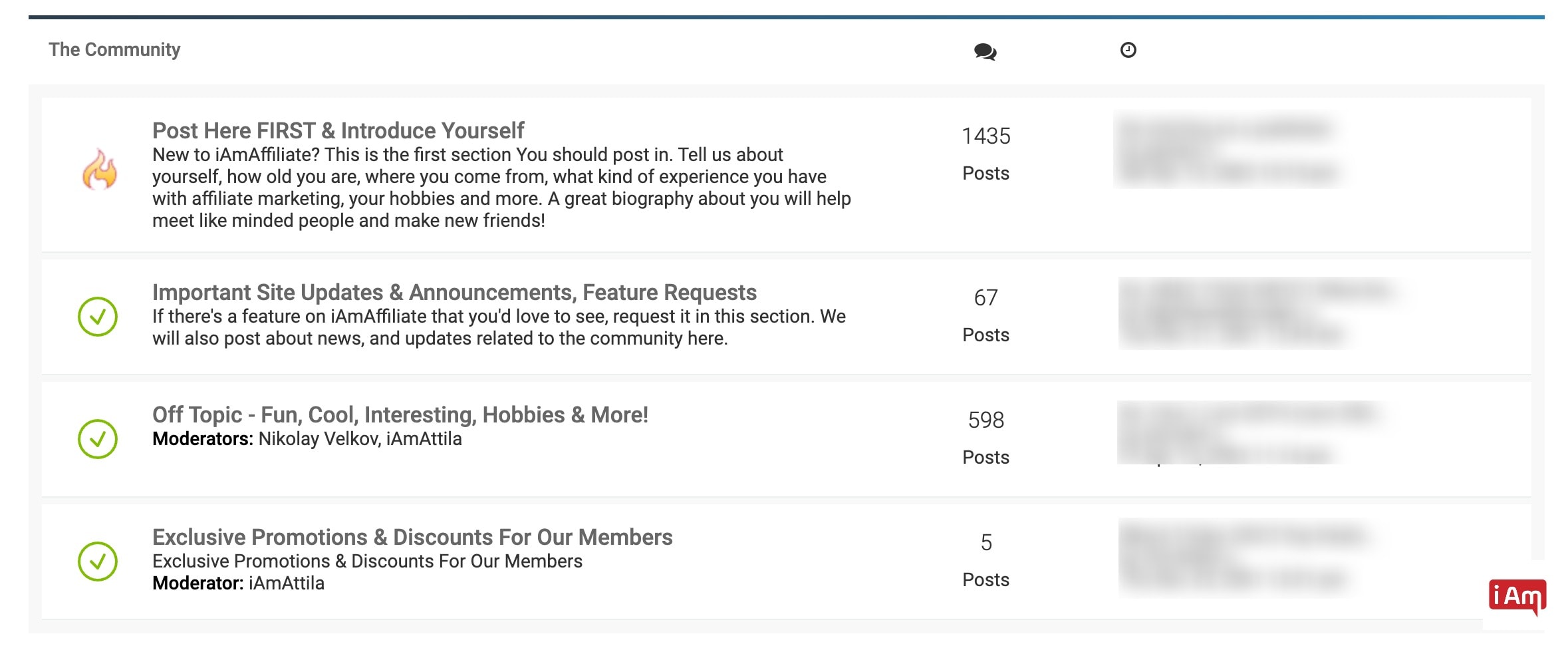 Post your first thread and introduce yourself to the community. This would be your first step to getting to know the community members.
If you're passionate about paid marketing (Facebook ads, TikTok ads) or simply want to learn the tips & tricks of affiliate marketing, there's enough for you to read and enhance your learning.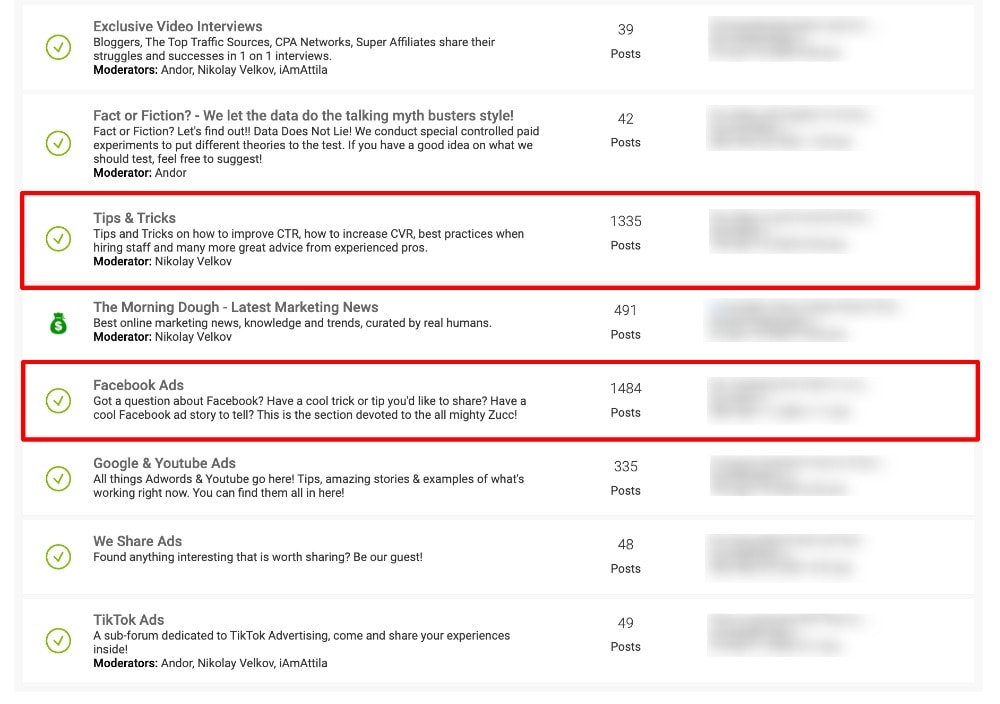 Facebook Ads is like the hottest topic on the forum. Google & Youtube ads are also something that people talk about here.
iAmAffiliate Pros and Cons
Also Read:
My Verdict – iAmAffiliate Forum Review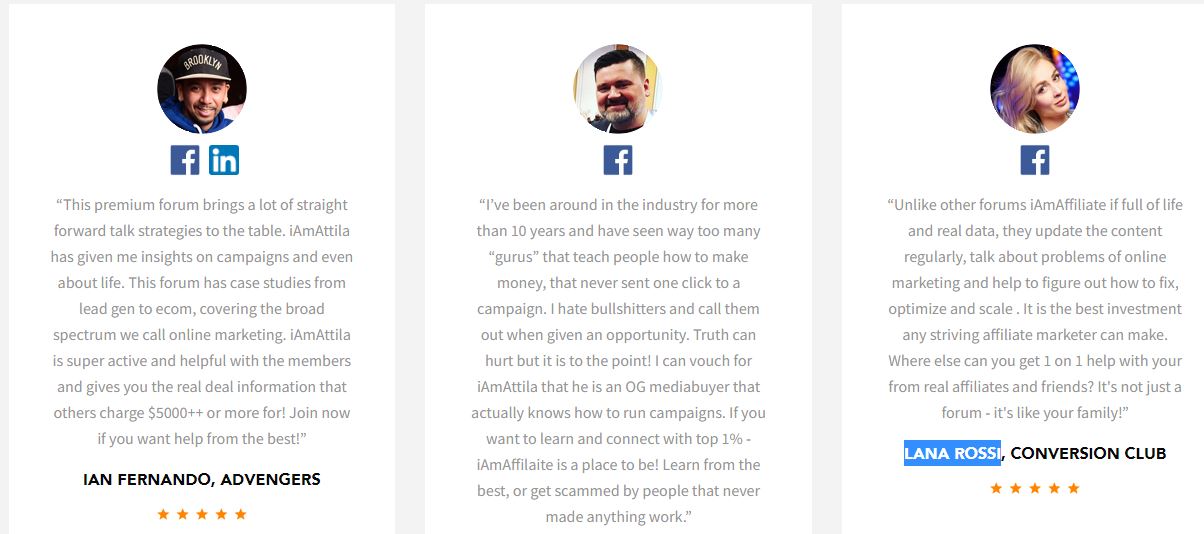 For over 5+ years, I have seen many affiliate courses offering false claims in the affiliate industry. iAmAffiliate is not like these courses as it lets you connect directly with the super-affiliates. You learn from the Gurus and know how they made a profitable affiliate business.