Are you looking for a reliable and affordable cloud hosting provider? If so, you may want to consider Kamatera. Kamatera has been in business since 2013 and is offering a variety of cloud hosting services, including public, private, and hybrid clouds. In this article, we will take a closer look at the Kamatera cloud hosting platform.
We will also compare it to other leading cloud providers, such as amazon web services (AWS) and Microsoft Azure.
Finally, we will provide our verdict on whether or not Kamatera is worth your consideration. In this Kamatera cloud hosting review, I will show you how I deployed a cloud server.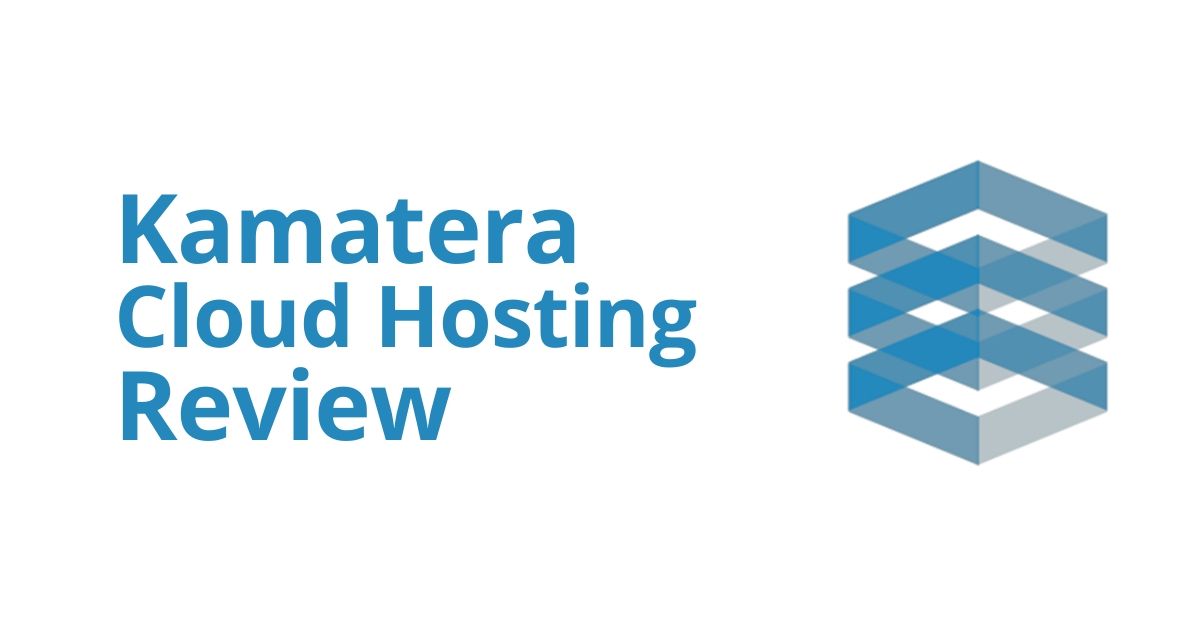 What is Kamatera?
You all must be familiar with the concept of Cloud Computing. Cloud Computing, an on-demand available computer system resource, is mainly about data storage and computing power. 
There are plenty of companies across the world that focus on providing these direct management services but while talking about a few of the best ones, Kamatera performs a major role. 
Working for more than 20 years, Kamatera has proved itself to be one of the leading companies that offer cloud hosting solutions. 
Kamatera has been recognized as one of the pioneering companies of the VPS hosting industry because it was launched in the year 1996 and got its first VPS in 2002. 
Kamatera is a Cloud infrastructure service provider that helps you in deploying, running, and managing regular cloud servers. This platform promises infinite scalability along with excellent performance and availability at a reasonable price. 
As long as other services are concerned, there is a range of products and solutions offered by Kamatera and some of them are:
Cloud block storage
Cloud private network
Software licensing 
Managed cloud services
Managed Microsoft services
Cloud instructions and training 
One portal to control all servers
Start-up solutions
Web and app development
Migration
Consultation and more
Kamatera Cloud Hosting Review: Features
Many might think about what is so special about Kamatera. Well, there are brilliant reasons that make this platform worth giving a chance. While working with Kamatera, you will be enticed by its awesome features. Read on to find them out. 
You can set up a server within a minute
Accessibility of cloud management, cloud storage, and server management
Get uptime guarantee of 99.95%
Continuous Backup scheduling and easy disaster recovery
A lower cost of ownership
Budget-friendly pricing 
Making monitoring and backups really simple
There is no need to work with hardware for maintenance
A quick scale switch as per the requirement
Easy monitoring of supply & demand, email, CPU, server, and virtual machine
All these features make Kamatera a brilliant platform to work with when it comes to managing cloud, server, and much more. Yes, you can say these are the essence of the platform.
CDN At Kamatera
Kamatera is a website hosting panel that provides you with unmetered bandwidth and load balancing servers. They also provide a content delivery network and customer support service.
The content delivery network at Kamatera delivers downloadable data to end-user computers using the HTTP protocol. This is an alternative to having to store content on a company's own server or at a third-party server like Akamai.
The CDN monitors the popularity of different files and serves up the file which has become less popular before serving up a more popular file; this ensures that bandwidth delivery costs remain low for websites that use their service.
Kamatera's CDN service is provided by Edgecast Content Delivery Network.
cPanel
cPanel/PleskContent delivery network is a service that allows you to distribute your website's files from a single location. This service can be used to reduce the load on your own servers and improve website performance for users around the world.
Uptime Guarantee
Kamatera is a website that guarantees 100% uptime on your network connection.
This means that your devices will always be able to connect to the internet, and you will never have to worry about downtime or network outages. Kamatera's network uptime guarantee gives you peace of mind and allows you to focus on your business goals.
When you choose Kamatera for your IT needs, you can rest assured that we know what we're doing.
Kamatera Remote Desktop
Kamatera Remote Desktop is a remote management solution that allows you to connect to and manage your hosting account without having to access it. You can use it to perform a wide range of tasks, including but not limited to:
Managing files and folders
Editing files
Applying changes to your website
Monitoring bandwidth usage, CPU/RAM performance, and active sessions
Since your PC is in sync with the cloud, any changes made locally are immediately reflected. This feature is extremely useful for resource monitoring, as you can track bandwidth usage, CPU/RAM performance, and active sessions.
Remote desktop protocol (RDP) is the backbone of the Kamatera Remote Desktop. You can use it to manage your hosting account without accessing it. However, RDP requires you to use other operating systems such as Windows, Mac, and Linux.
Scalability
Scalability is one of the top benefits at Kamatera. To maximize performance, there is remarkable ease of options available to you. One option is upgrading CPU, RAM, and storage.
Another option includes downgrading the server to stay within the budget if needed. For help with scaling, do reach out to your account manager right away.
Kamatera offers easy scalability for each of its servers. If any users need more processing power for their websites' demands, they can upgrade hardware resources such as CPU, RAM, and storage.
Alternatively, if users need to save money on hosting plans, they can downgrade their server resources to meet the needs of their websites and stay within budget.
Kamatera Firewall
Kamatera is a web application firewall that offers protection for server security. Kamatera blocks malware, viruses, DDoS attacks, and spam by filtering suspicious traffic.
Kamatera can help in stopping open ports by installing SSL certificates. The company has detailed logs on the protection tab to see the history of events. Advanced users will appreciate it because they can make further adjustments to the system with root access.
The dashboard shows the number of blocked requests and the percentage of application uptime. Users can compare their numbers to other users by selecting a particular resource. This allows them to set up goals for themselves and work towards optimizing performance in line with industry standards.
Load Balancing
Load balancing at Kamatera is a feature that is available on all cloud servers. It is designed to distribute the load evenly among all the servers in order to maintain simultaneous connections. This helps to improve the performance of the system by ensuring that there is always someone available to handle requests.
The load balancer also offers other advantages such as low ping time and quick delivery of content. In addition, it helps to ensure that the service is always available. The load balancer works by efficiently routing TCP, UDP, and HTTP requests to less busy servers. It also enhances session persistence by reducing interruption.
The service is charged on a pay-as-you-go basis, making it affordable for everyone. You can purchase it in bundles or simply buy one for an amount that you can afford. There are no monthly commitments, so you pay only for the services that you use.
Block Storage

Kamatera's block storage is a great way to store large chunks of data. It's cloud-based, so users can access files on-demand. You get to avoid other costs associated with hosting, and there's no need for adding CPU and RAM.
Free bandwidth is also a plus. Kamatera doesn't charge for any uploads/downloads. This feature best serves as a remote backup computer. You can expand your main system's disk and archive files as well.
Kamatera is a great way to store large chunks of data. It's cloud-based, so users can access files on-demand. You get to avoid costs associated with hosting, and there's no need for adding CPU and RAM.
Free bandwidth is also a plus. Kamatera doesn't charge for uploads/downloads. This feature best serves as a remote backup computer. You can expand your main system's disk and archive files as well.
eCommerce Solutions
Kamatera is a trusted provider of cloud services and eCommerce solutions. They are excited to offer their clients the best eCommerce tools for accelerating their sales. Their X-cart tool offers easy ordering and top-class security for your store. You can enable reCaptcha to prevent spam and forced logins to user accounts.
Their CubeCart themes are stunning and mobile compatible. The themes are 100% open source, giving you the opportunity to customize everything. With hundreds of templates to choose from, you're sure to find the perfect look for your online shop.
Disaster Recovery Management
Disaster Recovery Management at Kamatera Inc. is a critical service that keeps your data safe. The company has a comprehensive disaster recovery plan that protects you from ever losing your data.
In the event of a disaster, getting back online quickly is essential. Kamatera's disaster recovery plan updates your IP address quickly so you can get back to work as soon as possible. Disaster recovery is an important part of any business continuity plan.
Regardless of the type of information stored in your cloud, disaster recovery ensures that you remain up and running.
Kamatera Inc. offers disaster recovery services to clients on all hosting plans. The company provides support for Microsoft's SharePoint, Exchange, and SQL server applications. Kamatera's plan works well for any type of information stored in your cloud.
Kamatera Speed
Kamatera is a great platform for developing instant websites, but I took it for a test drive. The signup process was quick and easy. You can deploy your server and set up a simple website with the customer console. If that's not enough, the customer console provides you with other cool features like adding plugins.
How to Create a Server in Kamatera Cloud?
Click on the "CREATE SERVER" that will lead you to the login popup.
Login via Google, Facebook, or Github. Now, to get started with the server, you need to submit your billing details such as address and phone number.
Verify your phone through OTP and you will be taken to the billing profile to add your card details. 
Submit the information and you will be redirected to the server setting with your 30-days free trial pack. 
After submitting every detail, you will be taken straight to server management. Click on the 'Create New Server' button to get started. 
It will take a few seconds to come to your zone selection process. Select the most suitable continent from the options: Asia, North America, Europe, and the Middle East. Thereafter, it will show you a few countries from which you need to select the most suitable one. 
Select the images option out of server OS images, Windows images, App images, Service images, and My Private images. 
As per your requirements, select Server Specs from TYPE, CPU, RAM, and SSD Disk #1. Enabled backup and managed to host. 
Further, finalize everything and click on the 'create server' option at the end of the page and your server will be added to the 'Tasks Queue' list. 
After everything is done, simply click on the dashboard and start working. This dashboard allows you to manage everything on your server. From reboots, backups, configuration, password, and activities, you can manage basically everything through options available on the dashboard. 
Pricing of Kamatera Cloud 
Unlike any other cloud hosting provider, the pricing of Kamatera cloud is fully flexible and you can customize your server.
The price of your plan depends upon the vCPU processor, Operating System, RAM, Internet traffic, public IPs, SSD Storage, and add-ons. 
Every resource on your server has its pricing and you can optimize the cost accordingly. 
You can deploy a small cloud server for as low as 3.65$/month. (That too with an IPv4 address.)
This is one of the best features of Kamatera because the company does not restrict you to purchase one of the plans made by their team. 
I am sure if you're going to migrate your website to the cloud, you already know the number of resources you need. In Kamatera, you can deploy a server with your custom configuration.
How to Deploy cPanel on Kamatera Cloud Server?
Till now in this Kamatera cloud hosting review, I have shared its pricing and features. Now, I am going to share the steps to deploy cPanel on Kamatera cloud server.
You can directly install your favorite application or control panel without messing up with the SSH commands.
On the top of the list, you can see cPanel. cPanel does not have any additional cost when you deploy it with a Kamatera Server. 
Let me show you how
Open your Kamatera Console and navigate to "My Cloud >> Create New App" from the left side navigation bar. 
Choose the Zone and then the data center.
Choose cPanel and select the version of cPanel from the list on the right side. (The list will be visible only when you click on the cPanel icon)
Choose the Server type, CPU size, system memory, and Disk. Make sure that you have a Detailed view toggled on so that you can see a detailed pricing calculation.
Once you're convinced with the pricing and application configuration, click the "Create Server" button. 
Voila, the task was added to the queue. Once the deployment is complete, it will show up in your dashboard. 
Performance of Kamatera Cloud Hosting
While talking about performance, generally we focus more on the speed and reliability of the platform. It's been a few months that I am using Kamatera for our unmanaged server and one thing is much appreciated for its speed. 
While opening up or setting up something on your server, it provides excellent speed. 
Another more amazing thing is that Kamatera keeps upgrading its hardware and infrastructure to help you stay upgraded. 
Moreover, They not only allow you to move along with technological development but also give you an opportunity to have the fastest processing and response times on your server. 
Kamatera's marvelous performance is possible because of all the ten data centers spread throughout the world. 
These data centers provide the best of their edge-cutting technologies with incredible brandwidth, guaranteed uptime, SSD hard drive, and Intel Platinum 8270 processors.
When all these things work together, as a result, everything just turns out to be perfectly fine to handle unlimited traffic. 
Security Measures
While working with any company, the most important thing that comes to our concern is security. 
With Kamatera, it is better not to worry about this subject because, as per our experience, it has all the necessary security measures you require. 
Kamatera is well-renowned for its high-security cloud infrastructure. Not only this, but the private cloud network that the company offers is also pretty amazing because it offers added restrictions to data usage. 
All this is done to ensure increased safety and security by keeping everything private and under control. 
Nonetheless, if any unforeseen thing happens, its constant backup keeping function comes in handy to get every precious thing back in your hands.
Customer Support Service of Kamatera
In many ways, Kamatera is the best platform for users across the globe. Apart from its quick speed and entirely managed servers, what makes this platform incredible is its customer support system.
The support team of Kamatera is available 24/7 to work best for its customer by helping them through every step and solving their issues as and when required.
If you want to inquire about something small, the maximum information is already on the website under the 'Support' sub-topic on the menu.
My Opinion of Kamatera Cloud Hosting
No doubt, Kamartera is a fantastic platform to launch your cloud server but when it comes to its operation, this is not for a newbie.
In other words, there is a need to have optimum knowledge about how a cloud server works and what exactly you need to have.
This comprises CPU, RAM, Disk Space, etc because without understanding any of these, one may be lost at some point or the other. Apart from that, anyone who has knowledge and expertise in all these subjects, would work as the best option to go for Kamatera.
Rest, the 30-days trial they offer is enough to let you know how amazing or not-so-satisfying it is. Also, nothing can be perfect when everything is under your control, and with Kamatera, you can customize everything as per your requirement. 
Free-trial
As aforementioned, Kamatera provides an incredible 30-days free trial. I think this period is enough to understand its services.
However, the only drawback is that you have to submit all the personal, billing, and payment information before moving forward with the free trial.
Not a big deal though.
As far as understanding the processing and usage of the programs are concerned, there is in-person training, frequent webinars, and live online sessions are available.
Types of Hostings Provided By Kamatera
Kamatera offers hosting services in three different types: unmanaged, managed, and reseller hosting.
Unmanaged hosting provides the basic features of a web host with no additional benefits such as additional storage space or domain names. Unmanaged Hosting is the most common type of hosting that Kamatera offers.
This provides basic host features at a low price with no benefits. There are no additional costs associated with unmanaged hosting plans.
Managed hosting provides faster performance and more server memory. Managed Hosting includes faster performance and more server memory than unmanaged hosting packages.
An unmanaged package can be upgraded to a managed hosting package and this provides additional features and benefits.
The benefits include:
Lowest Price for Web Hosting: Kamatera offers the lowest price web hosting compared to competitors such as Bluehost, HostGator, and DreamHost.
Reliability: With cloud storage, data is backed up daily with 100% uptime. They also offer DDoS protection to ensure the safety of data.
Faster Load Times: Their clients enjoy faster load times with managed WordPress hosting because there is more server memory and resources available, allowing traffic to be spread across servers rather than all of it being placed on one which means faster speeds for visitors.
Kamatera's reseller hosting gives users the ability to sell web services and domain names.
Comparing Kamatera with other platforms
We now know how informative and flexible the plans are in Kamatera but one thing is for sure, it is no different from any other platform.
What I mean to say is that Kamatera charges almost what other platforms charge. Although it gives you a right to choose specifications of your preference without restricting you to any pre-configured plans.
Where cloud platforms like CloudRanger have just online support systems, Kamatera has a 24/7 support system along with online assistance.
Besides that, other platforms offer documentation and tutorials for better guidance but with Kamatera, the team provides you with personal training that makes it brilliant for the newbies. 
Kamatera Alternatives & Competitors
Here is a list of Kamatera Alternatives: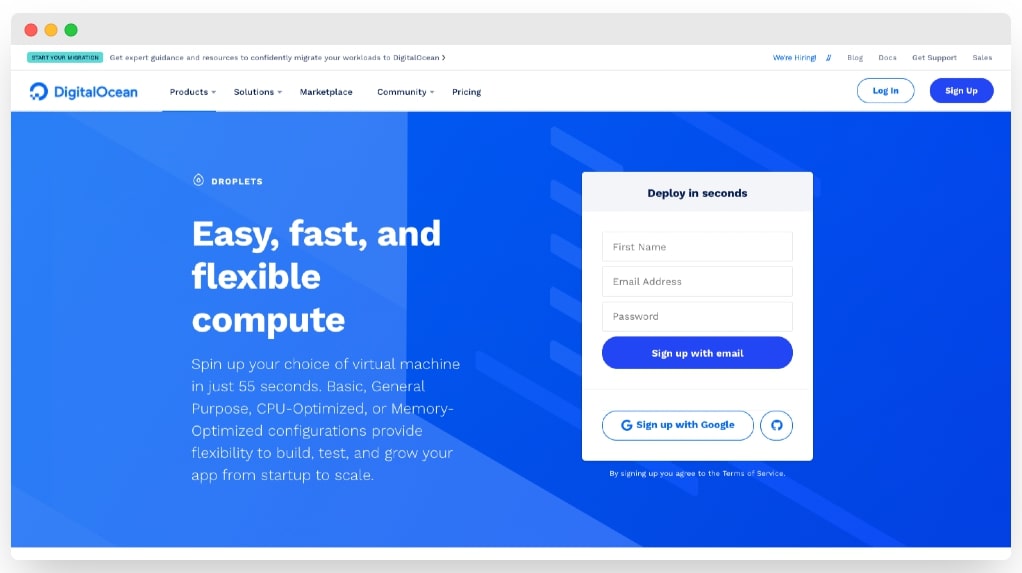 I want to talk about the benefits Kamatera has over DigitalOcean. Kamatera is a fully automatic, self-healing, scale-on-demand compute grid engine. Kamatera's core attribute is its ability to automatically provision servers in response to demand.
If you need more server power then it will be allocated to your project by Kamatera. With this, I can't imagine that there would be procrastination when you know that your servers are constantly getting replaced when the demand for them changes.
DigitalOcean also offers "flexible, powerful computing solutions for developers." They offer SSD drives with fast access times and unmatched performance standards across all their plans.
DigitalOcean is easy to use and doesn't require any special knowledge. You can create virtual machines in under 55 seconds.
I think one of the reasons that DigitalOcean is so popular is because it's easy to use for someone with no experience who might not understand how to work on a Linux system, but they could still use the web interface just the same.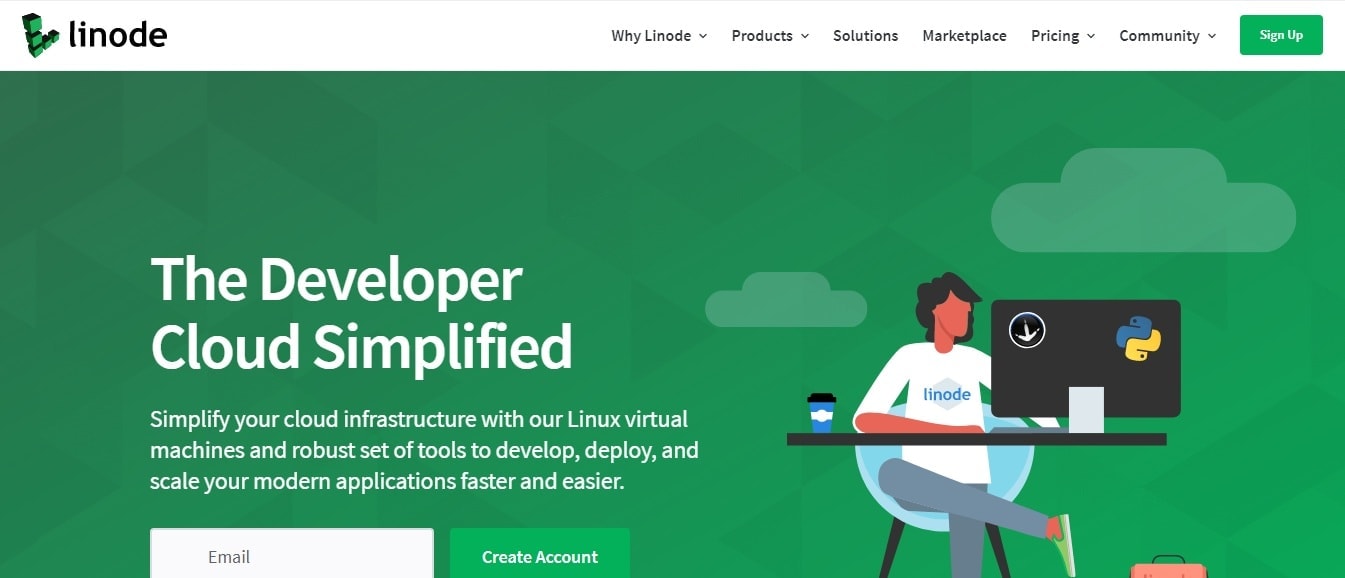 Kamatera is a cloud computing provider that offers Infrastructure-as-a-Service (IaaS) and Platform-as-a-Service (PaaS) to businesses and individuals. Kamatera was founded in 2014 by a team of engineers with experience in the cloud industry.
Kamatera is headquartered in New York City and has data centers around the world. Kamatera offers to compute, storage, networking, and database services. Kamatera also offers a variety of support services, such as managed services, professional services, and training.
Linode is a cloud computing provider that offers Infrastructure-as-a-Service (IaaS) to businesses and individuals. Linode was founded in 2003, to accelerate innovation by making Linux virtual machines simple, affordable, and accessible to all.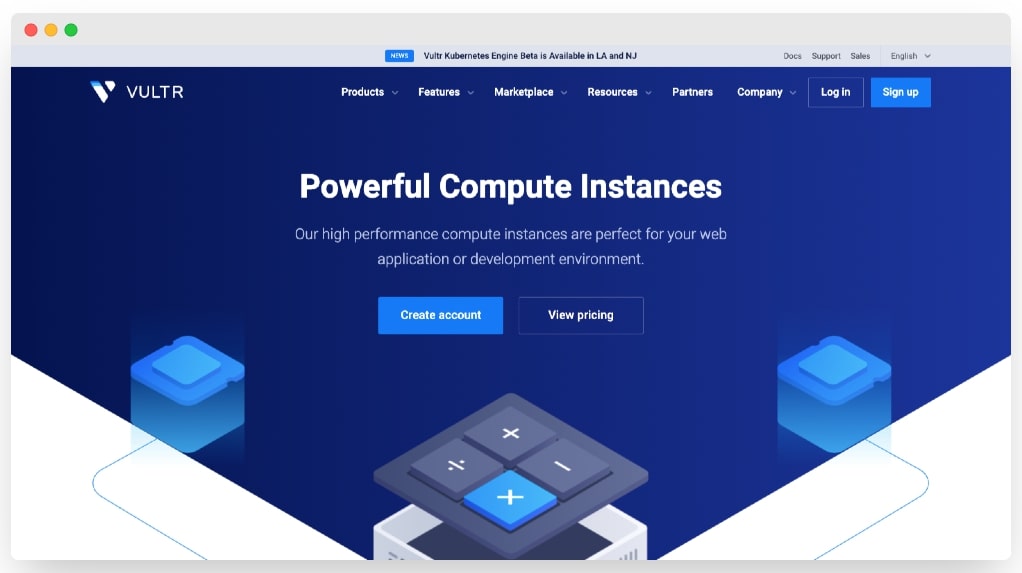 Some of the key differences between Kamatera and Vultr are that Vultr offers dedicated servers, higher levels of storage, and more flexibility for customization or scalability. Other differences include pricing or location. For an international client suggesting some points of comparison, there are subtleties among these providers that may come into play.
Kamatera has multiple data center locations. Vultr is available in 3 data centers: New York, Chicago, and Atlanta.
Kamatera offers a free cloud server for developers that lasts for up to 90 days. Vultr also has a comparable free trial option of $5 that lasts 30 days.
Kamatera charges for bandwidth beyond 1TB/mo in most locations. Vultr has no limit on transfer.
Vultr offers the ability to add additional IP addresses or upgrade storage at any time, while Kamatera requires the owner to request upgrades when appropriate.
Frequently Asked Questions
💁‍♂️ What is Kamatera cloud?
In addition to standard hosting services, the Kamatera Managed Cloud gives you peace-of-mind knowing that we've got your back with a managed service for all things cloud.
💁‍♀️ What is a private cloud?
Private Cloud computing is an organization-owned, dedicated cloud where users have complete control over their data. Private clouds offer more security than public ones but require much higher IT knowledge to use them effectively.
👉 How do I delete my Kamatera account?
If you need to change your username or password in order for usernames and passwords from Products & Services, please send an e-mail with the request at: support@kamatera.com
🙆‍♀️ Is Kamatera trustworthy?
Kamatera offers an affordable, fast and reliable cloud service. Their customer care team is professional with helpful assistants that will answer any question you may have about their products or services in a timely fashion!
🙇‍♂️ How can a cloud server work for an enterprise application?
Cloud servers are the future of data storage, as they offer a highly scalable and reliable system that can store any application. Kamatera's Linux-based platforms give you full control over your cloud with an intuitive interface builder for accessing all available resources in one place - no matter how big or small it may be!
🧏 What does Kamatera offer?
Kamatera provides the perfect, cost-effective solution for startups and web developers. With flexible contracts that can be tailored to your needs with fast turnaround times on projects in information technology!
Also Read: Other Cloud Hosting Reviews
Final verdict on Kamatera Cloud Hosting Review
Kamatera has a lot to offer to its users may it be a number of cloud hosting and infrastructure solutions or management services.
Not only is it an amazing platform for its services but also an amazing place to find everything in one place with great assistance and excellent customer service.
So, I found this a totally worth platform to lose your purse strings a little because everything here is just magnificent. Rest, try its 30-day trial pack and see if you agree with us or not.