Do you also wish to know about the Push.House Review?
My article will give you the best information on the Push.house push ads portal which in the end would make you agree with me.
After using this, it feels like my company and I have never encountered a better option. You would do, no worries.
It wouldn't matter if you are a new client or an old user, every feature makes it adaptable for you making it easy to use.
Why use a new advertising platform?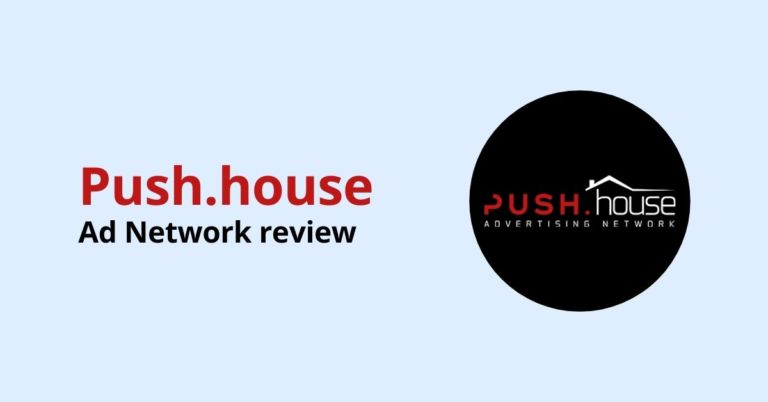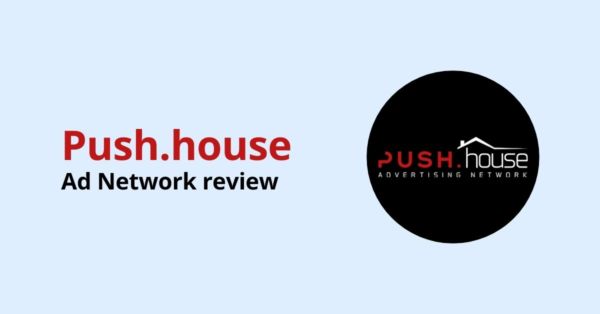 Have you ever felt that your advertisements are not efficient enough and not producing the suggested revenue? The same feeling I had. Searching on Google produces varied results like PeerFly, BloomClicks, Push.House, ClickBank, and many more.
Allow me to give you a very detailed panel of Push.House review covering every piece of information. This guide would include –
What Push.House is about?
Features of the platform
How to get started with the service?
Benefits of the platform for advertisers
Benefits of the platform for publishers
Bottom-Line Introduction – A push ads portal made convenient for you, Push.House would be the best for you once you read this review. Do keep your opinion after the review.
Summary
A push ads portal made convenient for you, Push.House would be the best for you once you read this review. Do keep your opinion after the review.
Trust & Security

Payment Methods

High-Quality Traffic
Overview
Let us now know what this platform is all about, but in a glimpse. This service helps you launch push ads notifications and monetize your sites. When your site activates, the user would be able to see a small dialog box pop up on their screen – this pop-up would be what your site promotes.
Founded in 2018 and based in European nation Slovakia, this platform offers its services to publishers and advertisers as well. The service has 700 million+ subscribers which earn mostly 25 million clicks every day. It has spread to more than 180 countries in this whole wide world. Every user has been finding this site very helpful leading to the building of a very great reputation for itself. Easy to set up, this site offers bonuses and discount offers to its users.
Features
Push.House offers its users a very wide panel of features easing your activity –
Targeting –
Convenient Targeting
City Targeting
Device Targeting
OS version Targeting
Browser Language Targeting
Subscription age Targeting
IP Targeting
You can customize the following –
Schedule of your campaign categorized by days and hours
Click limit of your ads
The budget of your campaign by general and daily
You will be able to connect and configure the content traffic from the third-party integration subscriptions
The platform integrates with tracking sites like Keitaro, Cpatracker, PeerClick, AdsBridge, Bemob, Binom, and Octotracker.
Every ad is made unique and configured by link, ad, and domain.
24/7 support and 100% brand security
Affiliate marketing as a publisher gives you a 3% commission from the referrals
A telegram chat box and Skype is available to you for conversational purposes
How to get started with the platform?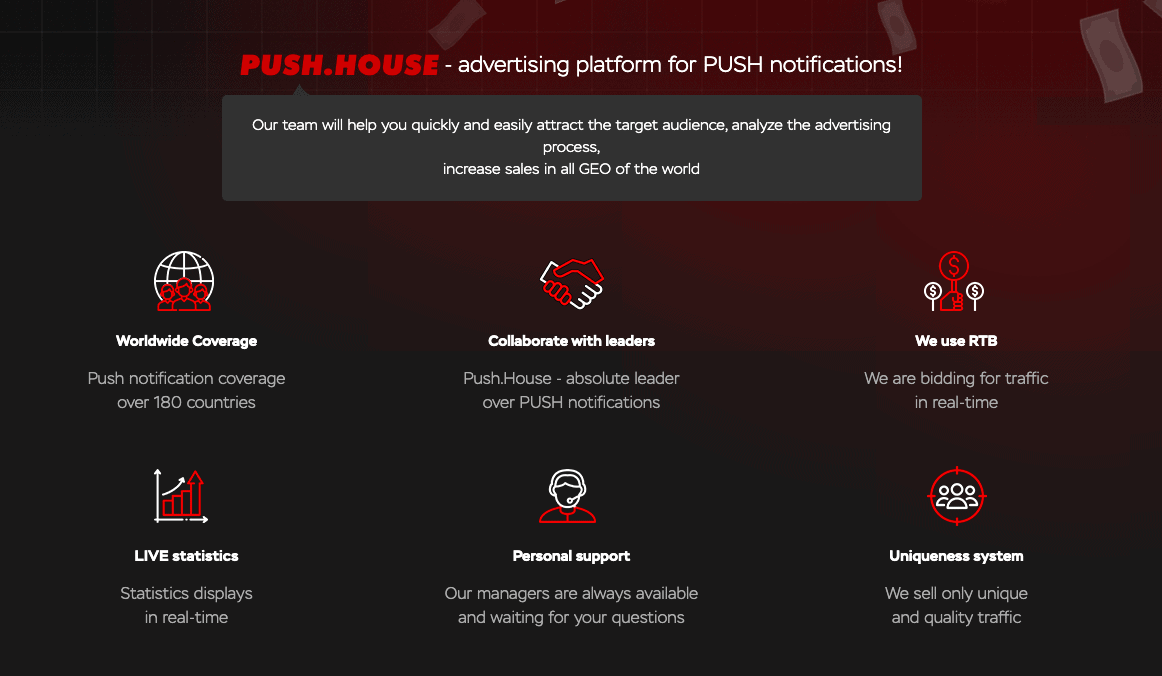 Like every software, this also requires you to create an account. When you visit the homepage, you see two options – Sign Up and Sign In.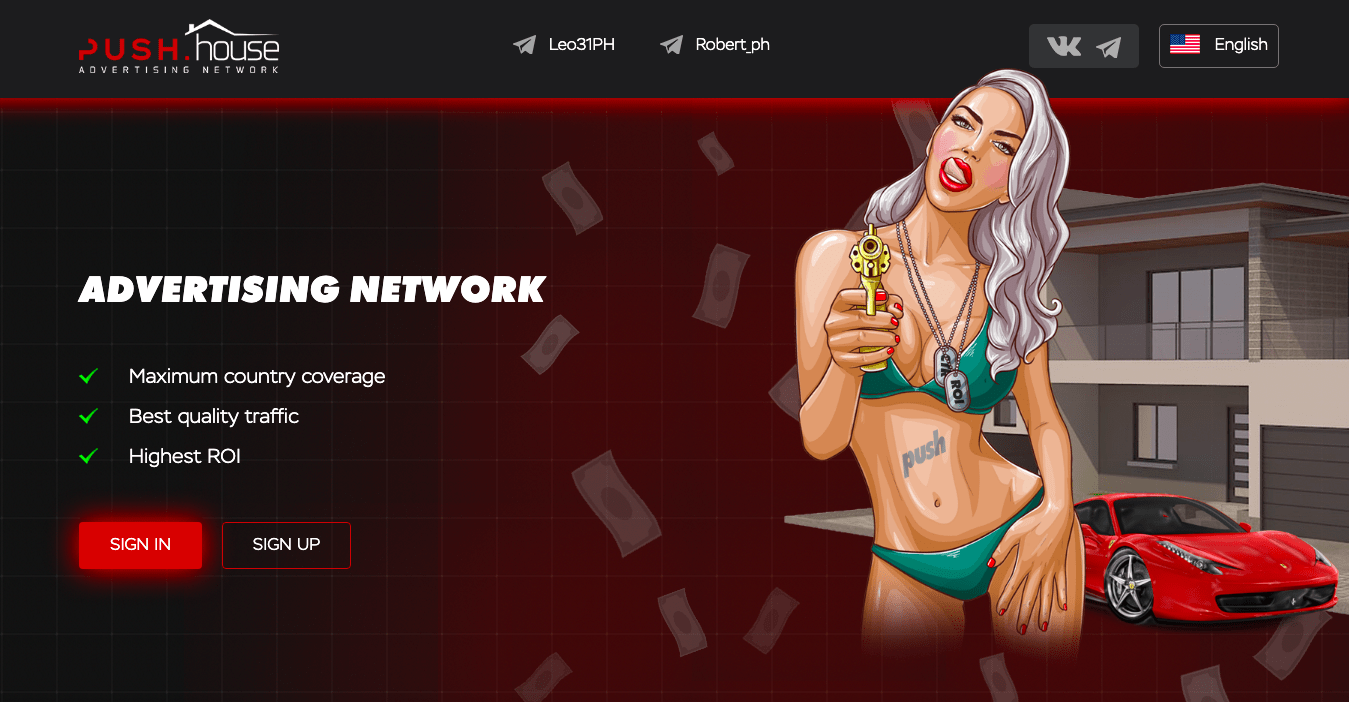 To create a new account, go to Sign up. Fill in the required details and go on to verify your account.
If you already have an account, just login with the details.
The next step is to construct an advertisement. Go to Push >> Create Campaign. Give your advertisement a title, image, and description of the ad.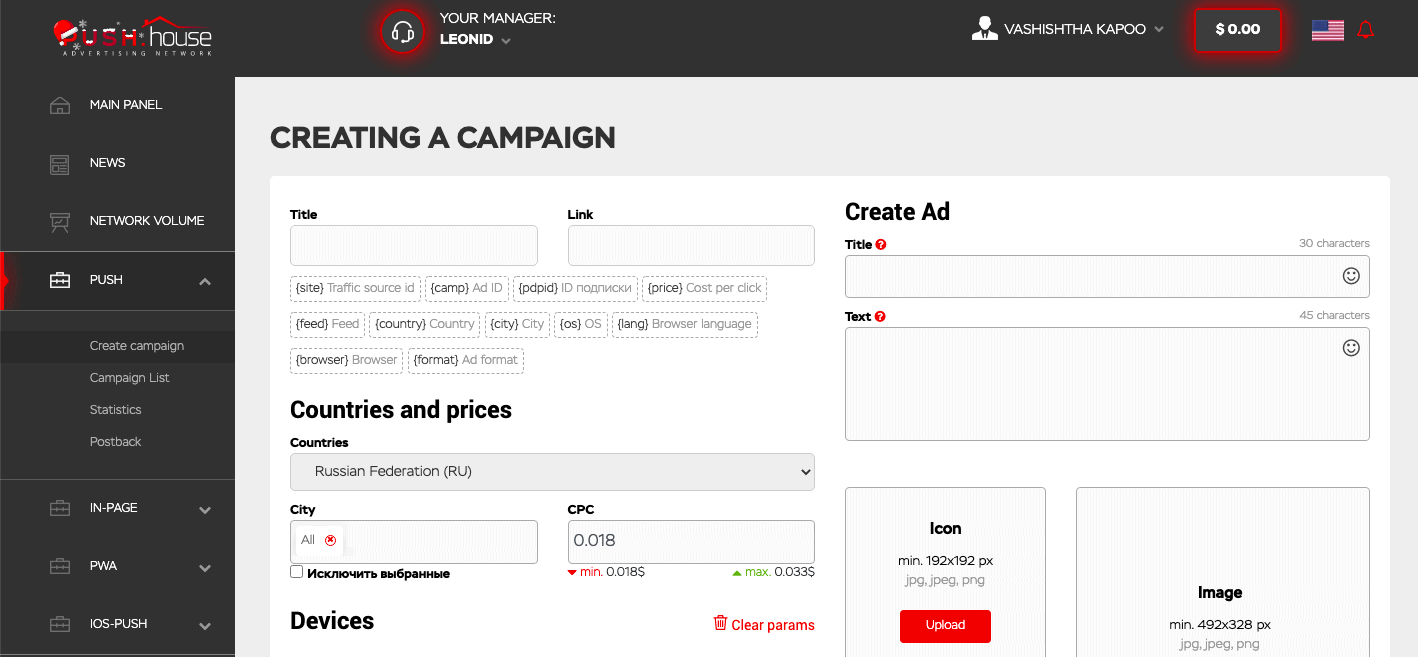 Move on to putting your site address in the ad. The user who clicks on your ad would be redirected to this link.
You can generate such links from your favorite advertising tracker such as Binom, Redtrack, Bemob or Peerclick. Even if you do not have one, the push.house platform will provide you basic statistics of your campaign.
Select the audience you wish to attract. Targeting the correct audience enables high conversions for you.
In the platform, you can target the audience with the Device, Age, Country, City, Browser Language, OS version etc.
Not just the technology targeting, time targeting is yet another great feature that the platform has to offer. You can enable/disable ads on a specific day/hour as well.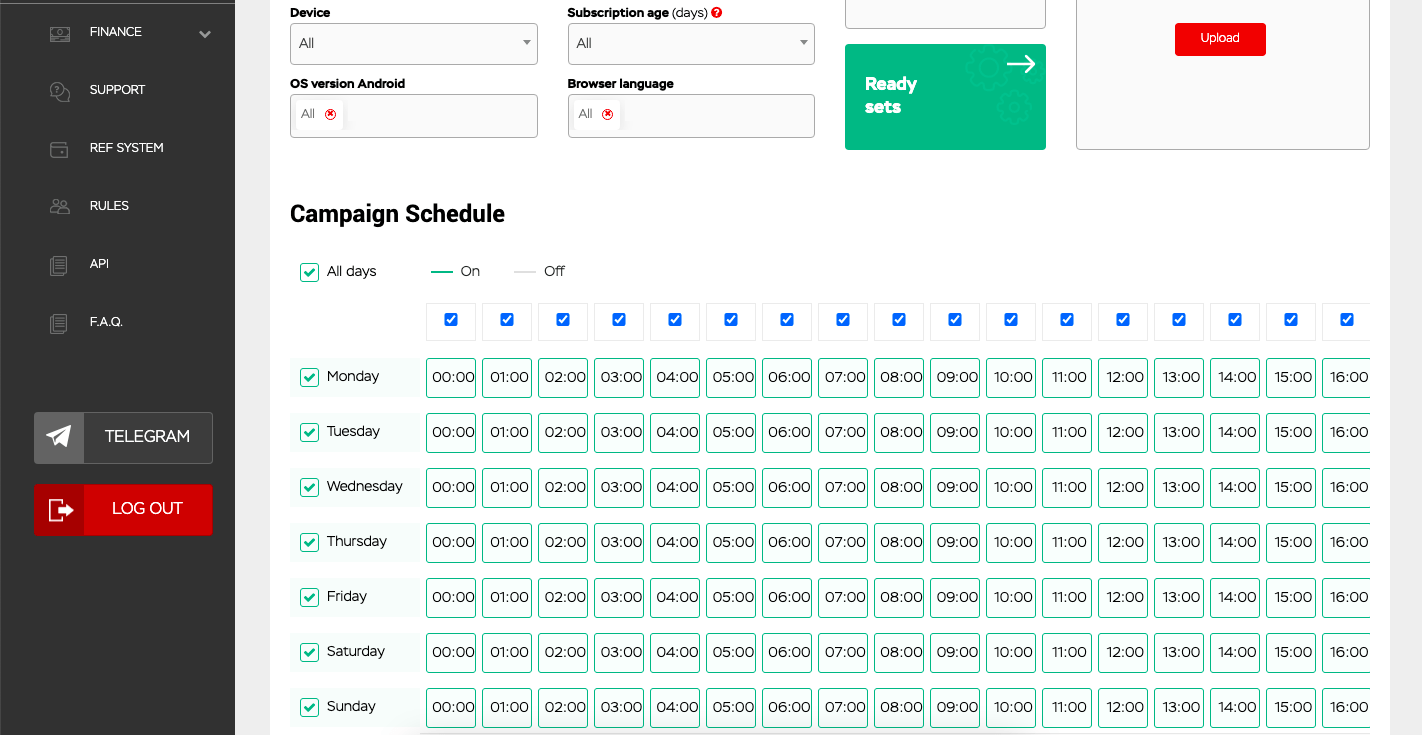 Next is where you can manage the advertising budget for this particular campaign. You can customize the
Total budget limit
Daily budget
Total clicks capping
Daily clicks capping

Another great option in the platform while you create the advertising campaign is the feature to customize your bids. You can set different max-bids for various feeds.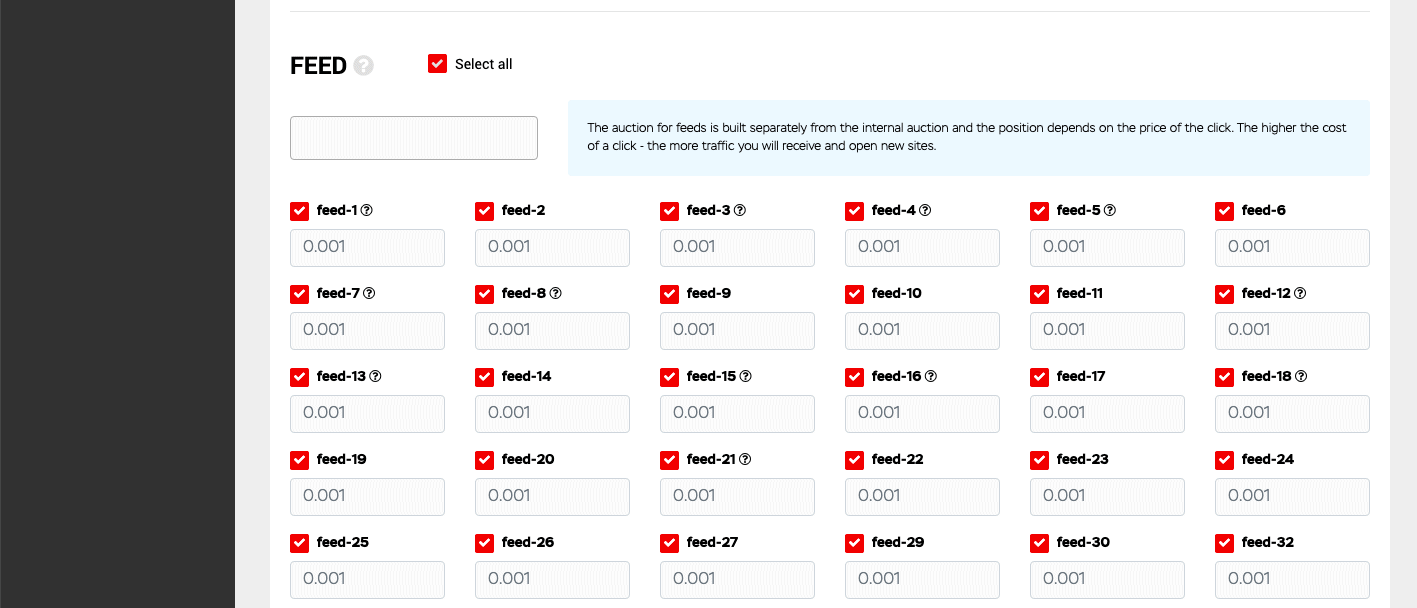 Once you're set with the advertising material, targeting, budgeting and bidding, start your ad campaign.
Though the campaign will first go to the moderation queue. You have the option to pause the campaign right after the moderation. This will allow you to start the campaign anytime when you want. Done.
Take a little rest. Everything would be now handled by the site itself leading you to get a unique audience giving you the highest conversion.
Benefits for the advertisers
Promoting your business through this platform is now an easy choice for advertisers. Another bid advantage is the freedom to run adult advertising campaigns as well.
No matter if you have a direct ad campaign or have taken from any parent CPA network, you can empower your media buying skills with the platform.
This platform is very engaging which does not let the users feel exasperated due to the pop-ups.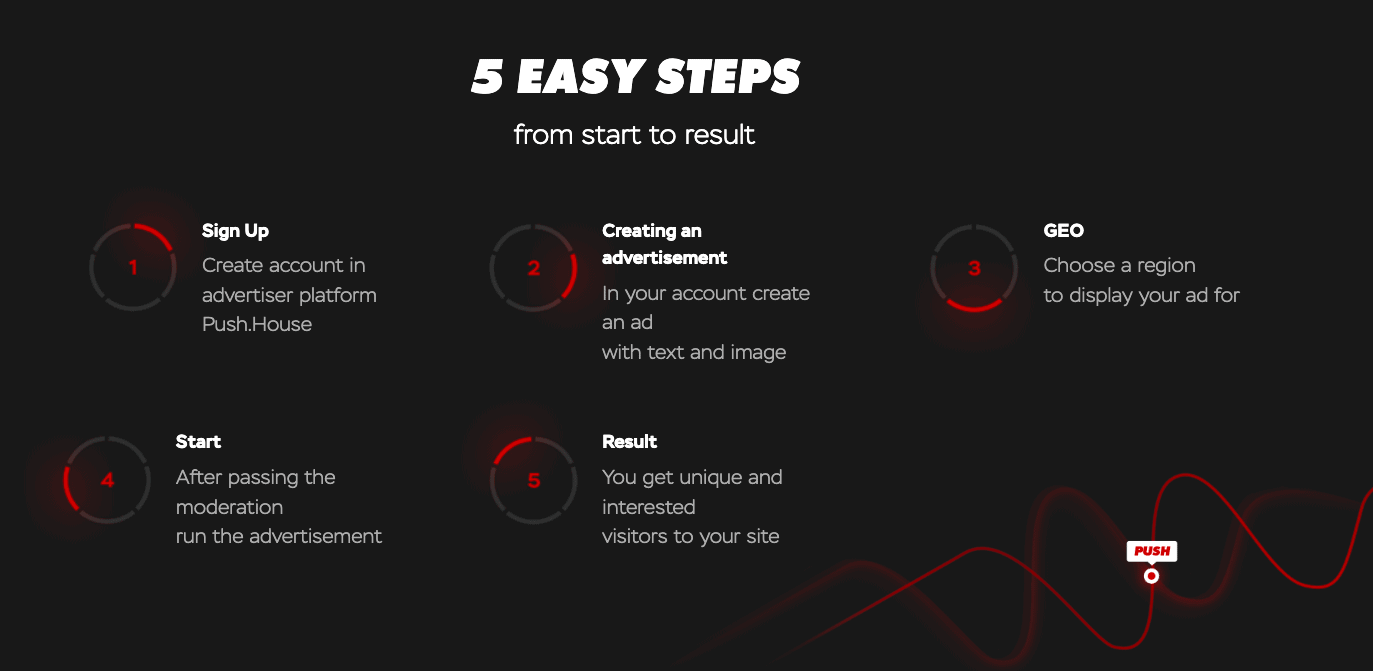 Any action made by the ad results in payment. Payments are enabled by CPM (Click per mile) and CPC (Click per click)
Advertisers enjoy the following benefits –
Target high-quality traffic resulting in high conversions
Employment of anti-fraud system
Customer support for 24/7
Real-time bidding system and advanced statistics
A high range of Click Through Rate (CTR)
Split testing landing pages
Instant campaign launches
Deposition of money through different methods
Every partner has a personal manager
Security of your brand
The payment options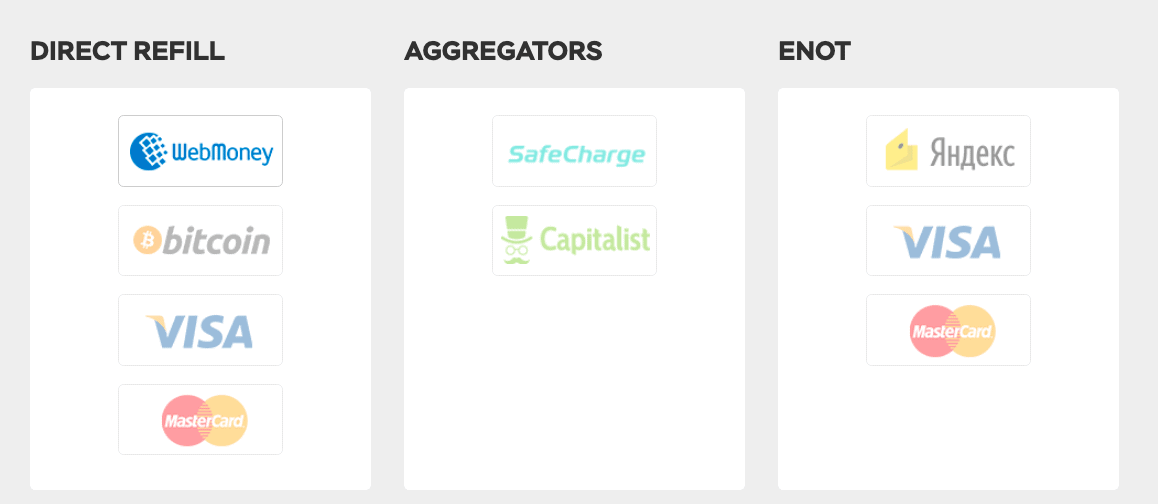 The platform works with upfront payments where you need to topup your account. Once you refill your account balance, you can run your advertising campaign.
The minimum top up – $50
Payment options- webmoney, bitcoin, VISA, MasterCard
Aggregators & ENOT
Benefits of the publishers
The display of ads on the websites helps publishers gain revenue. You as a publisher would get a new way of monetizing the traffic.
Push.house owns the partners.house that you can join to earn money from your own websites. Highly targeted ads published by partners.house helps monetize your website traffic.
Publishers enjoy the following benefits –
High payment rates
Customer support of 24/7
Live statistics are accessible to you
Traffic from more than 180 countries is available on hand
Affiliate integration offers you a 3% commission on every referral
Manifold payment methods and gateways
Click Per Mille (CPM) payment
Instant payment processing
When you create an account at Push.House, you need to follow the below-given steps –
Registration of your account/ Loggin in (first step, obviously)
Add a site to the platform and target the audience required
Place the link or code on your traffic sources – verification
Get paid for every subscription you get
Pricing
The site accepts payments with different methods – Web Payments, VISA, Qiwi, Bitcoin, Perfect Money, PayPal, Payeer, ePayments, and AdvCash.
The publishers are paid weekly on the basis of what their traffic brings them.
The minimum fee for withdrawal is $50.
Pros and Cons
Pros –
Customer support for 24/7
You get a minimum click per click (CPC) of $0.001
Real-time conversion letting you gain money through quality traffic
Publishers gain 3% affiliate marketing fees
High conversion rates
Interface coverage is worldwide – more than 180 countries
Cons –
A new platform in the field of advertising pop-ups
Using proxies would lead to ban of the account
A high amount of requests lead to slow customer support sometimes
Conclusion
Push.House offers you some of the best features for advertisers and publishers. A very trustworthy software enabling you to monetize your ads, Push.House helps you launch your ads trouble-free. Every feature offered to you as an advertiser or a publisher is detailed and efficient.
You get 24/7 customer support while being an advertiser and a publisher. Advertising is taken to a different level with this platform. Traffic is targeted according to the city, IP, Operating System, and much more. There is a click limit on your ads and payment is done on the basis of CPM and CPC. Integration with sites like Cpatracker, PeerClick, AdsBridge, and many more is done for tracking your traffic.
Waiting for some other information? Oh, for surety. Well, I am very sure that using this platform would never result in any disappointment for you. Make sure you sign up for this and create ads for your brand and you can publish an advertiser's ads.
FAQs
What are the benefits of being an advertiser that differentiates from a publisher?
An advertiser gets the opportunity to employ an anti-fraud system for your brand. You can instantly launch your brand ad campaign. Every advertiser would get a branch manager for personal use.
How to login/sign up for a Push.House account?
Go to this site – Push.house – and you will find a red button at the end of the homepage. Click on it and know how swift it works.
Is the sign-up at the site free?
Yes, You can sign up into the site for free.