We have compiled a list of the best lifestyle blogs you should be following.
Lifestyle is currently a hot topic. The lifestyle niche has dozens of niches, so many popular bloggers are diving into it.
Follow some of these best lifestyle blogs to keep up with the home, food, travel, and fashion trends.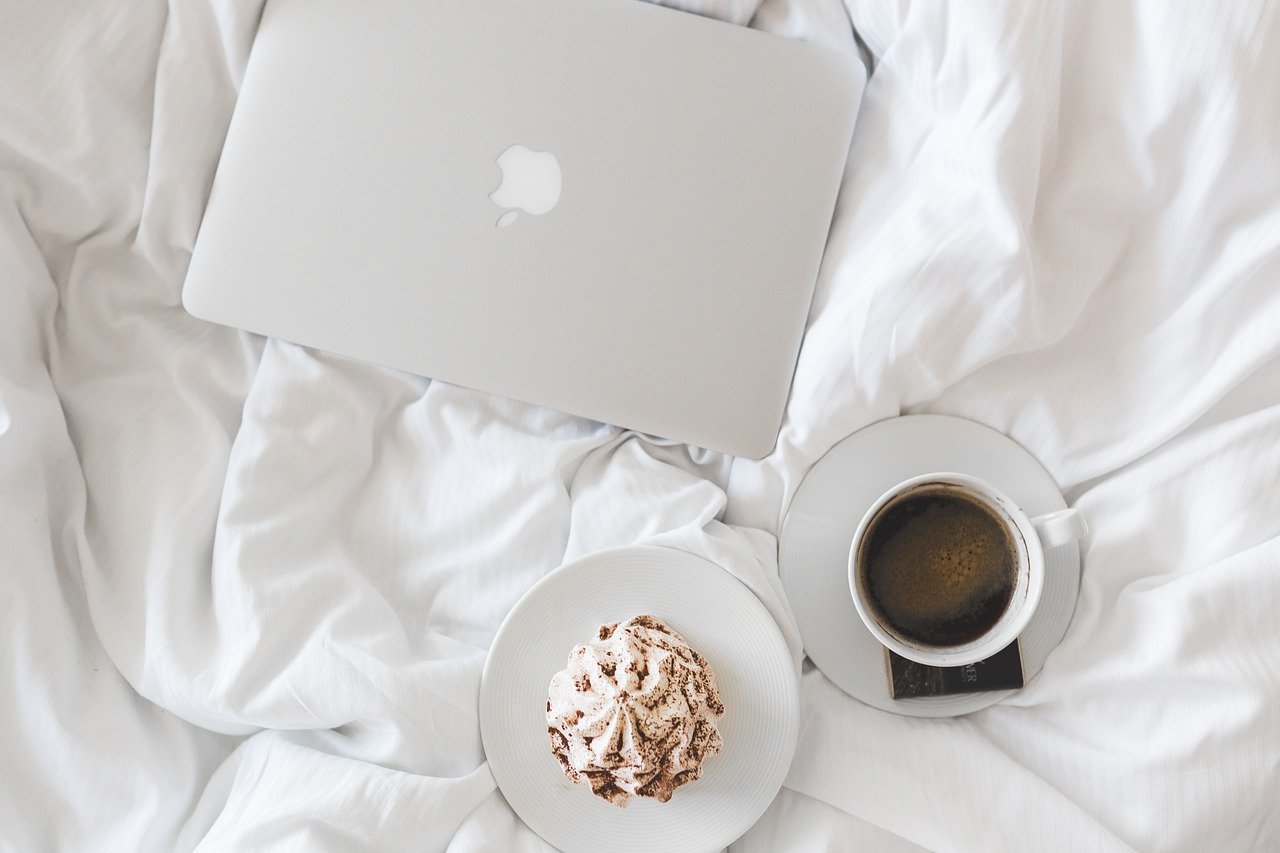 10 Best Lifestyle Blogs To Follow
#1. CamilleStyles
Camille is a blogger and author from Texas. She writes about healthy living on her blog. Healthy recipes are available, as well as great tips on fitness, lifestyle, and wellness.
Camille Styles began her career managing events. Eventually, it became a one-stop destination for style and entertainment lovers.
Camille Styles Entertaining is the best-selling book by Camille Styles.
Her work has been featured in The Oprah Magazine, House Beautiful, HGTV, among others.
Lifestyle, home, travel, health, and wellness are all covered on the blog.
#2. BarefootBlonde
At a young age, Amber became fascinated by hairstyles. Through her creativity, she shared her hairstyle ideas with like-minded individuals.
Amber started BarefootBlonde as a way of posting her hairstyle ideas and expressing her opinions. Amber enjoys writing in her journal.
Additionally to this blog, Amber also founded Barefoot Blonde Hair in 2016, a clip in hair extension company that helps people improve their lives.
Besides hairstyles, Amber also provides lifestyle and travel advice at BarefootBlonde.
#3. BlondeSalad
Italian blogger, influencer, and businesswoman Chiara collaborate with Tod's and Pantene, among other fashion and beauty brands. Chiara started this blog as a travel and fashion magazine in 2009.
She has 7.3 million followers on Instagram and gets more than 14 million views a month on her website after seven years. As Blonde Salad became a Lifestyle Blog in 2015, it was relaunched as Blonde Salad.
A number of top sites, including Forbes and The Guardian, have featured the blog. Chiara Ferragni has been featured on 55 magazine covers, including the Forbes 30 under 30 list twice.
According to Forbes, Ferragni topped the list of "Top Fashion Influencers" in 2017.
It offers amazing tips on lifestyle, fashion, travel, and beauty.
#4. CupOfJo
Joanna was an editor at Cosmopolitan before starting CupOfJo. She became editor-in-chief of the award-winning quarterly Italian lifestyle magazine Bene after working for various women's magazines.
Later, she worked at Glamour and New York magazines as a writer.
Joanna started CupOfJo during this time as a weekend hobby but turned it into a full-time job.
As one of the top lifestyle blogs to follow, Joanna's blog gained popularity due to her dedication.
A number of great publications have featured her blog. According to Forbes magazine, CupOfJo is among the top 10 lifestyle websites for women. The blog covers fashion, beauty, food, travel, relationships, and lifestyle. Fashion, beauty, food, travel, relationships, and lifestyle are some of the topics covered on the blog.
#5. ABeautifulMess
Elsie Larson and Emma Chapman are the founders of BeautifulMess. Together, these childhood friends spent time making crafts at home while growing up.
By providing DIY decor and crafts solutions to decorate their homes, they encourage people to start this blog.
Some of the press articles have mentioned the blog. In 2017, Forbes ranked ABeautifulMess as the second most influential home brand in our industry.
They love writing and have published three books so far. A photo idea book covers all things related to photography, a home decor book covers all things related to home decor, and a cookbook covers all things related to this weekend. All topics related to crafts, home decor, recipes, photography, and blogging are covered on the blog.
#6. HBFit
Health and wellness are Hannah's passions. She uses her blog to provide health, fitness, and beauty advice and tips.
Hannah's friends used to ask her for health and beauty product recommendations during her college days. She began using Instagram as a medium to share lifestyle tips and beauty secrets shortly after it was launched.
It grabbed good attention and a wide following when she used #HBFIT as a hashtag on each post. This led her to start the blog.
A popular lifestyle blog in the industry, HBFit is a bestseller. The blog provides quick tips and encourages healthy living.
The author of the book "Do What Feels Good", is about her journey through her life. It contains tips that will help you maintain your health. Fitness, health, and beauty are covered on the blog.
#7. JulieBlanner
Julie was a caterer during her college days. That's when she became passionate about cooking. Her grandmother's farm was where she spent most of her time cooking and baking.
In 2002, she founded Coordinately Yours, an event planning company, where she planned weddings and parties before starting her blogging career.
Her signature style later evolved into a lifestyle blog that offers DIY solutions, home design tips, entertainment tips, and recipes.
Best entertaining blog by Better Homes and Gardens, and Top Entertaining Blogger by Southern Living.
The Washington Post, Traditional Home, Better Homes and Gardens, Midwest Living, and others have featured her work.
MSN, Popsugar, Country Living, Woman's Day, Parade, Country Living, and many others have featured her recipes. A blog featuring entertainment, recipes, home design, and more.
#8. GalMeetsGlam
This blog was started by Julia while she was in college. She got a full-time job after graduation, but she used to blog during her free time.
She stayed motivated to work on the blog on the weekends since outlets on the blog made her happy.
As soon as she earned more revenue than her job she quit and started blogging full-time, putting all her efforts into GalMeetsGlam.
She has worked seriously on the blog and built a team and launched products since then, with the support and encouragement of her family and friends.
Nowadays, the site has become one of the most popular lifestyle blogs. A Forbes Top Influencer in 2017, she was nominated.
Tory Burch, Tiffany & Co., and Nordstrom are some of the brands she has worked with. In addition to fashion, the blog focuses on lifestyle and travel. On the blog, you'll find travel guides for every destination.
#9. TheSkinnyConfidential
The Skinny Confidential started off as a fitness blog but has since become a lifestyle blog. Lauren has a nutrition certification through ISSA and is a wellness enthusiast.
Lauren published her own book, The Skinny Confidential Lifestyle Guide and a Body Guide. Keeping up with new workouts and meal plans is part of the monthly subscription service.
Her podcast for entrepreneurs, The Skinny Confidential HIM & HER, garnered over 54 million downloads with her husband Lauryn.
Her interests include photography and home decor, and she is a serial entrepreneur.
A number of publications have featured her blog, including SHAPE, Women's Health Magazine, SELF Magazine, and the Gary Vee Show.
#10. SincerelyJules
Julie is one of the top lifestyle influencers to follow on Instagram. She was born in Mexico City. With over five million followers, Julie is one of the most popular accounts on the social network.
Julie's love of fashion and creative expression led to the creation of Sincerely Jules. In the beginning, she created the blog to share her inspirations, thoughts, and lifestyle photos. Over time, it evolved into a full-fledged business.
Julie gained over 5.1 million Instagram followers. Many companies such as Revolve, Scunci, and SK-II have collaborated with her.
Julie has partnered with a global surf company, Billabong, for her spring capsule collections.
She lives by the motto 'Dream, Belief, Achieve' and helps her readers do the same.
With great content and sharing amazing lifestyle tips, she inspires her readers.
Conclusion
If you're interested in lifestyle stuff, above were some of the blogs I found worth following. Also, just in case you're also passionate about tech, here's the list of the top technology blogs too.