To understand what proxies are, let me first give you a brief introduction to them. According to its name, a proxy server acts on behalf of another computer. Proxy servers serve as gateways between you and the internet, providing anonymity to users by separating them from the websites they browse.
Compared to other proxies, Backconnect Proxies are not that different. Instead of acting as a middleman, they act as a buffer. Several proxy providers call Backconnect Proxies Rotating Proxies because Backconnect Proxies also provide IP rotation capabilities.
What are Backconnect proxies?
A backconnect proxy uses a single node to route the connection via a large pool of residential, mobile, or datacenter IPs. You can get a new IP based on multiple conditions. You can either set the IP to change with every request or when an error response is received. Another condition to change IP can be after a set interval of time.
Top Backconnect Proxies Providers of 2023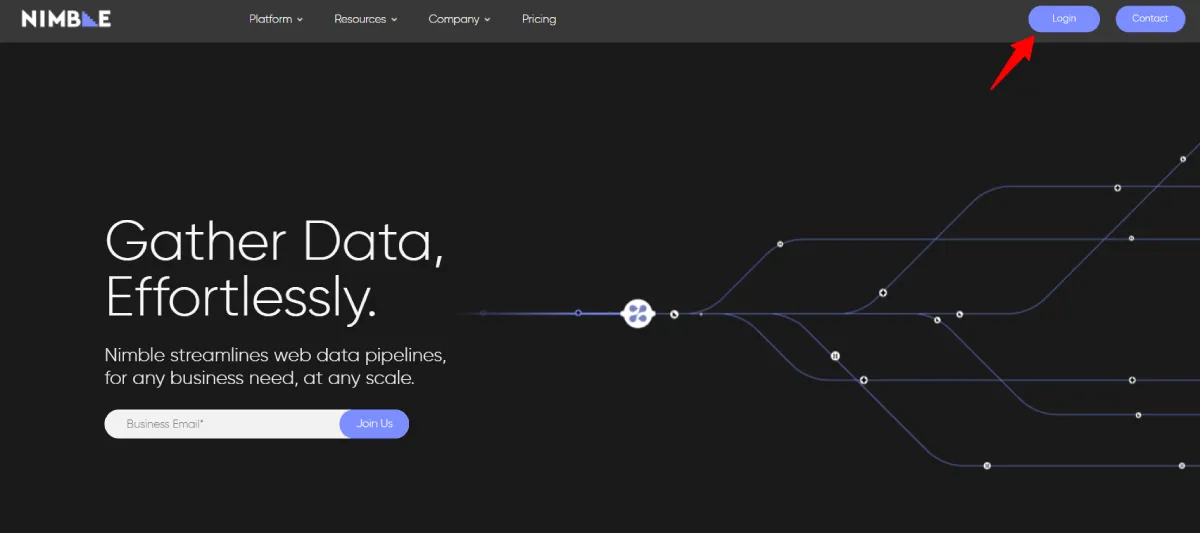 Nimble is your destination for finding the best premium rotating proxies for any use case. Its premium IP infrastructure delivers hassle-free data and seamless proxy integration with other tools.
The proxy infrastructure is user-friendly and does not need any coding skills. All the IPs are first-rate, and therefore, high performance is guaranteed. With minimal latency, you will experience blazing-fast performance for any project.
You can choose IPs based on city and state-level targeting. You can access the most difficult restricted content with a quality pool of Nimble proxies. Thus ensuring fast performance and cutting down your expenses.
Nimble's proxy management dashboard empowers users with out-of-the-box features. Users can monitor proxy usage statistics, customize pipelines, get real-time alerts, and more.
The global leader in proxy servers is Luminati. By rotating the IPs and becoming anonymous, the proxies allow companies to harvest data from vast amounts without being blacklisted by the internet.
Bright Data's best feature is that IP addresses generally contain over 30 million real IP addresses associated with real people.
Price-wise, Luminati offers four different packages that change according to the data you need. For $500 a month, you'll get 40GB of usage ($12.5 a GB).
The costs can go up to $30,000 per month for 10,000 GB ($3 per GB), depending on your needed data. Price-wise, these are high and might only suit large-scale brands and businesses. Apart from that, Luminati is a fantastic proxy provider in general.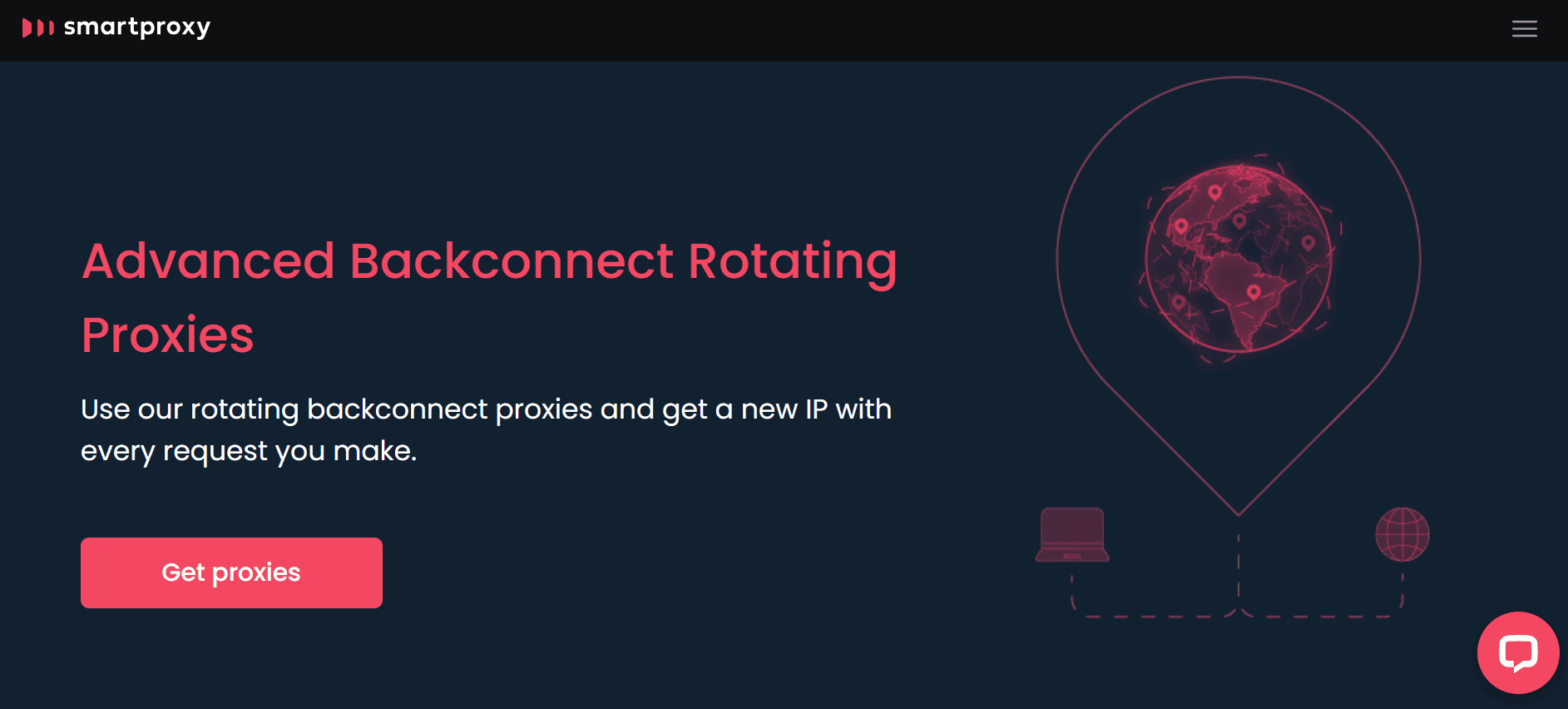 With Smartproxy Rotating backconnect proxies, you will get a new IP address whenever you request an IP. You can choose from a proxy pool of 50 M+ IPs for 195+ locations worldwide.
All the residential backconnect proxies offer 24/7 support and a 99.9% uptime guarantee. If you aren't satisfied with its proxy service, you will get your refund with a 3-day money-back guarantee.
All the IPs are ethically sourced from verified suppliers, and no spamming is acceptable. With an easy-to-use dashboard, you can access IP usage statistics and activate or deactivate proxies.
With its Chrome and Firefox free browser extensions, you can use the proxies on the fly without logging inside your dashboard. Advanced targeting covers over 195 locations with the option to choose the desired location.
4. IPRoyal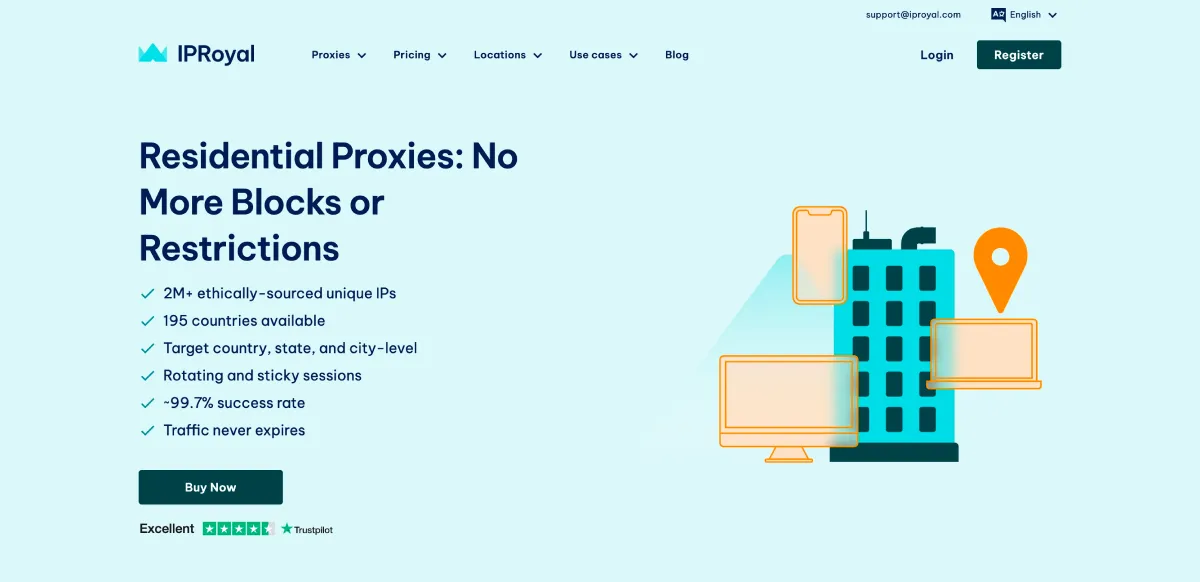 A proxy is a great way to circumvent online blocks or bans because most are based on the IP address or location. Regardless of whether you're banned from anywhere, specific online activities require proxies to mask your original IP address with a new one so you won't be blocked.
IPRoyal offers a highly customizable backconnect proxy solution that can be used with most proxy management applications. With automatic rotation, every request you make gets a different IP address, or you can choose to keep the same IP for up to 24 hours with sticky sessions.
You also have no need to worry about geo-restrictions since we offer real residential IPs worldwide. While maintaining the safety and security of your IP address, IPRoyal grants you complete access to the Internet.
5. Scraper API
Now, you can quickly build scalable Web scrapers with Scraper API. With Scraper API, you can quickly and securely pull the HTML from any web page with just a few API calls since it handles your proxy, browser, and CAPTCHA.
The best thing about the Scraper API is that you can just get started for free, given that you can access 1000 free API calls with no credit card requirement. If you cancel, it is not a problem.
We constantly have to deal with IP bans and CAPTCHAs while scraping. However, the Scrapers API rotates IP addresses with every request from the vast majority of thousands of proxies across 8 Internet Service Providers.
It is challenging to start with ScarperAPI, but this platform is fully customizable, as you can easily customize request headers and header types. ScraperAPI is fast and reliable. You can create speedy web crawlers using Scraper API's unlimited bandwidth and 100mbps speed.
6. GeoSurf
GeoSurf is one of the leading providers of backconnect residential proxies. You will be getting more than 100K IP addresses if you want to rotate right between them – this is known as IP rotation or backconnect proxy.
There are actually millions of clean and residential IP addresses available through GeoSurf. You will be amazed that your IP address never gets detected because their IPs never get. GeoSurf typically uses a combination of proxy masking and residential IPs to gain complete anonymity.
Copy-paste examples are available in many common programming languages in GeoSurf's API. In this case, the best part is that you can easily access all the IP addresses without limitations or restrictions. For example, every connection, country, and thread is unlimited.
7. ProxyRack
The ProxyRack Rotating Anonymous HTTP Proxy Server is one of the best and most reliable options. Each day, ProxyRack rotates 10 IP addresses among 15 rotating proxy servers.
The request will be anonymously routed through the 10 different proxy IP servers when you simply make the request through one of these 15 anonymous proxy servers.
Each location changes the IP address twice a day, allowing you to avoid IP bans and simply avoid rate limits by avoiding the IP addresses. There's no software to download either.
ProxyRack has servers worldwide: the United States, the United Kingdom, France, the Netherlands, Germany, Switzerland, Japan, Singapore, and Australia. Furthermore, ProxyRack offers fast access to North America, Europe, and Asia.
---
Also, Read
To extend your research about proxies, we have several resources for you to check
Why Backconnect Proxies?
Originally, Backconnect proxies were designed to provide you with access to search engines that temporarily or permanently block your account and IP address. Using a backconnect proxy server eliminates the chance of blocking your IP address.
Backconnect proxies ensure that IP addresses rotate automatically whenever a request is made or at a predetermined time each day.
It is through the rotation of IP addresses that your original IP address is masked, and your geographic location is spoofed, which makes it difficult for web administrators to track and block your IP address. You can also anonymously scrape data with it.
Typically, these proxies are configured to handle client requests under local administrator control. As a result, the server will forward these requests to resources beyond the administrator's control.
Conclusion
Choosing the correct backconnect proxy server starts with understanding your needs while surfing the internet and why you need a proxy server. If the information through the proxy is not encrypted, it is recommended that you refrain from providing any sensitive information.
Make sure the proxy server is trustworthy and has an honorable privacy policy. Backconnect proxy servers are the best options if you are interested in bulk data scraping and data harvesting.
With a reliable proxy server, you can always remain anonymous online no matter where and whenever you browse. Furthermore, you will be protected from unauthorized intrusions and attacks. A backconnect proxy has much higher rates than a regular standard proxy.