We have listed a few of the best Indian blogs from top bloggers that you should follow in this post.
It's a great profession because you'll get paid for writing about your passion. In India, many people make a living blogging full-time.
To present you with the best Indian blogs in the correct order, I was in a bind before completing the outline of this post. How important is Alexa rank, domain authority, traffic, content quality, and popularity?
Finalizing cannot be determined by relying on a single metric. Our list was created by combining all of these factors.
Don't forget to check out the blogs below if you aspire to be a blogger.
Top 25 Best Indian Blogs (Our Picks)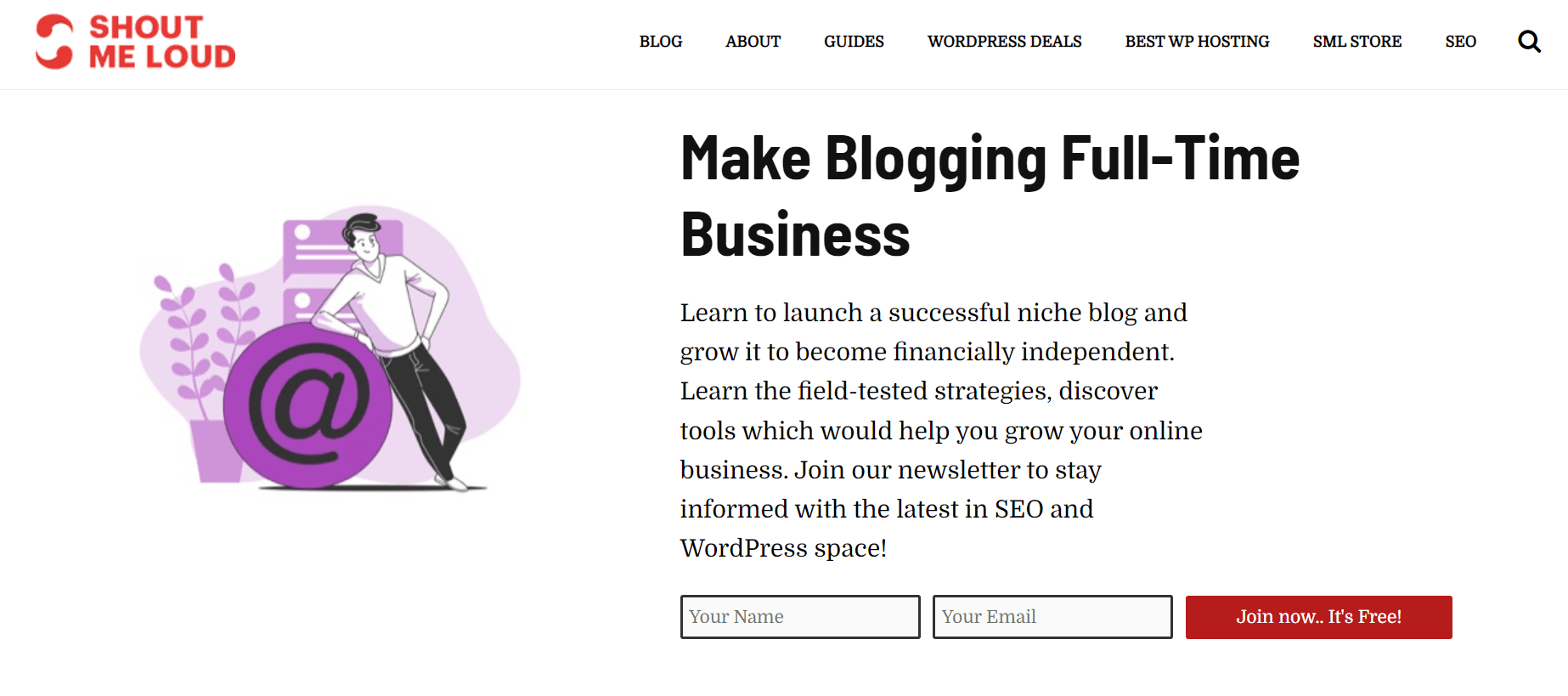 By profession, Harsh is a blogger and an engineer. The company where he was placed after graduating from college is Accenture, one of the most reputed companies in the world. As a result of his passion for blogging, he quit his full-time job and decided to become a blogger.
By providing the proper guidance in digital marketing, SEO, freelancing, and WordPress, Harsh helps people make money online.
He also owns WPhostingDiscount, ShoutMeTech, WPSutra, and CoinSutra.
Harsh loves travel, skydiving, scuba diving, and blogging. While he's not working, he enjoys meditating.
We have been featured on IBM, Inc, YouStory, and Entrepreneur, in addition to our award-winning blog.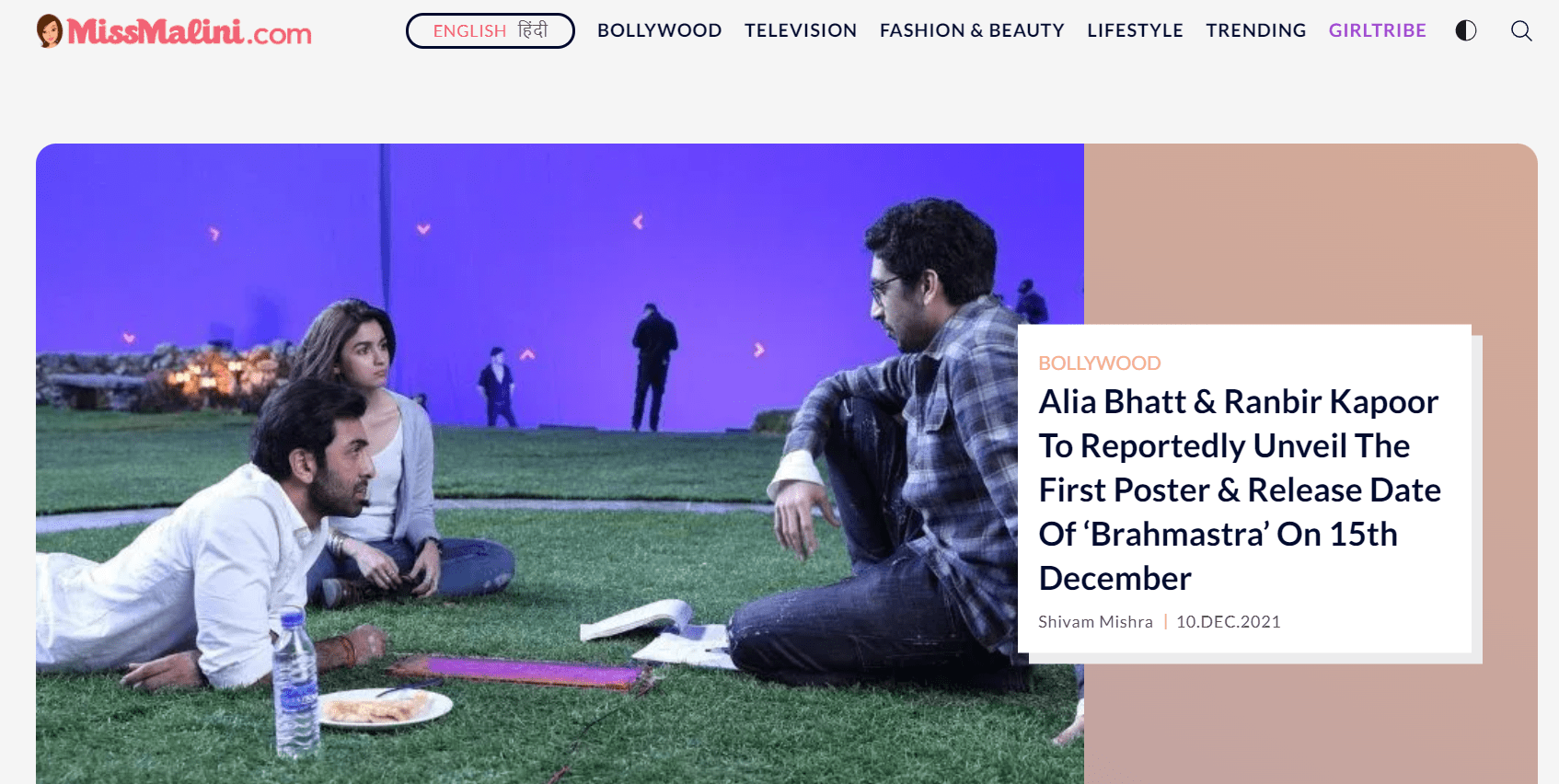 MissMalini is the blog of celebrity blogger Malini Agarwal. It covers Bollywood events.
She started MissMalini as a hobby as a DJ on Radio One and Head of Digital Content for Channel V India.
She later became a full-time blogger and provided fashion, health, and beauty tips to her community. With millions of page views and a significant readership, it has now become one of the best Indian blogs.
In addition to Lakme Fashion Week, Blender's Pride Fashion Tour, and India Resort Fashion Week, she has partnered up with a few other events.
Author Malini is a bestseller. A motivation to many female bloggers, "To the Moon: How I Blogged My Way to Bollywood." shares her life experiences.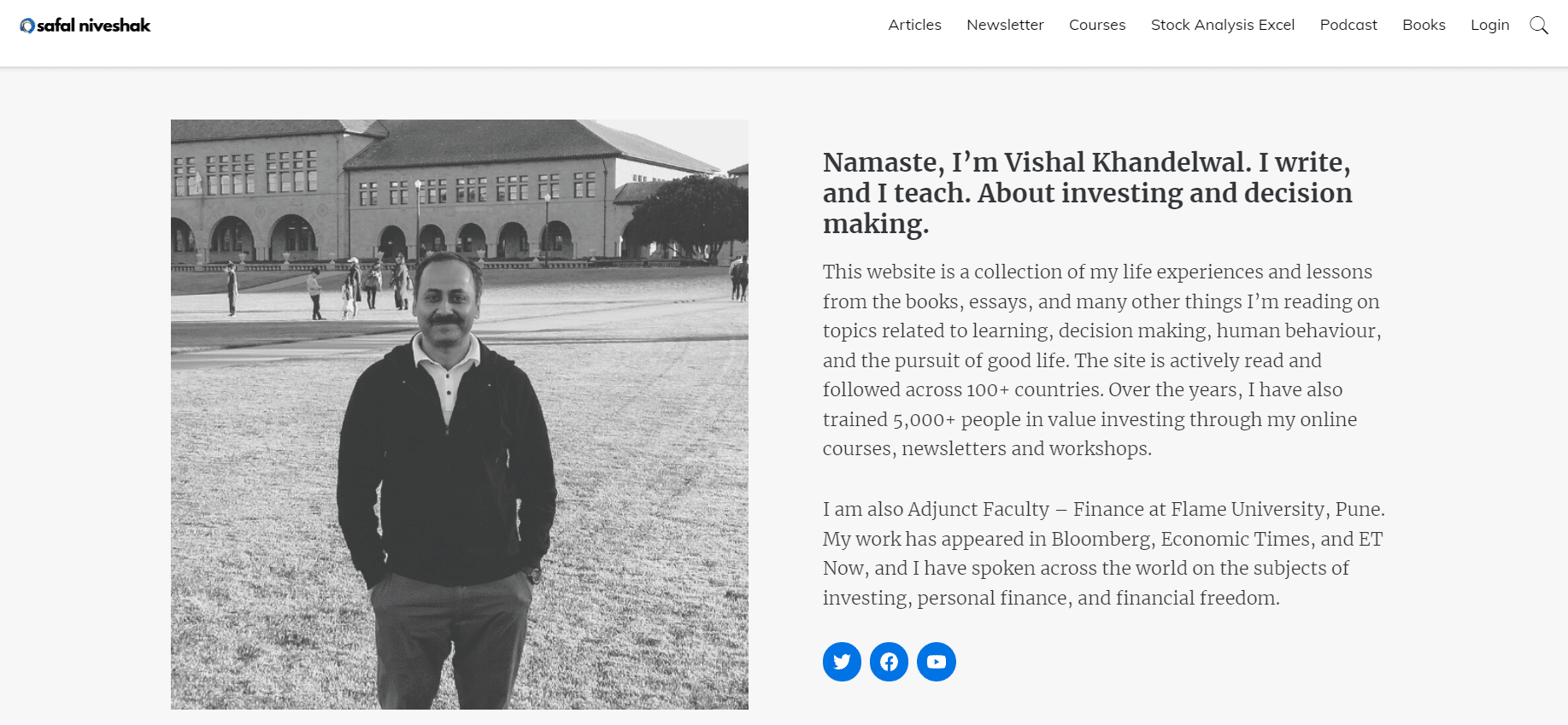 Founder of SafalNiveshak, Vishal is a teacher and investor. Following SafalNiveshak is one of the best ways to learn about Indian investing. In particular, I appreciate his focus on mental models.
He has been a stock marketer for over 14 years. By providing the right guidance, he helps investors and businessmen become successful in the stock market.
He writes about investing, business analysis, human behavior, and his experiences on his blog. SafalNiveshak is the guide to long-term investment success for those who are on the journey.

Manish has been writing personal finance articles for more than eight years. He conducted over 800 finance topics in various workshops for investors all over India.
"How to Be Your Own Financial Planner in Ten Steps" is one of his famous books.
By providing financial education, his blog helps educate investors and improve their lifestyles.

Shivya is a storyteller, freelancer, social media entrepreneur, nomad travel blogger, and social media entrepreneur.
She dreamed of traveling the world after quitting her job in 2011.
In 2013, she adopted a digital nomad lifestyle.
In her best-selling book, "The Shooting Star", she described her journey.
TravelLeisure India named Shivya among the top female Instagrammers to follow in0
He started BloggersPassion after being inspired by great blogs like Problogger, ShoeMoney, and JohnChow.
Blogs featuring his work have been featured by Forbes, HuffPost, Semrush, WPX, Crazy Egg, and Jeff Bullas. Also, he is part of DealsnGadgets, which features gadgets for sale, and HostingMonks.com, which finds hosting deals for people.
#6. BloggingX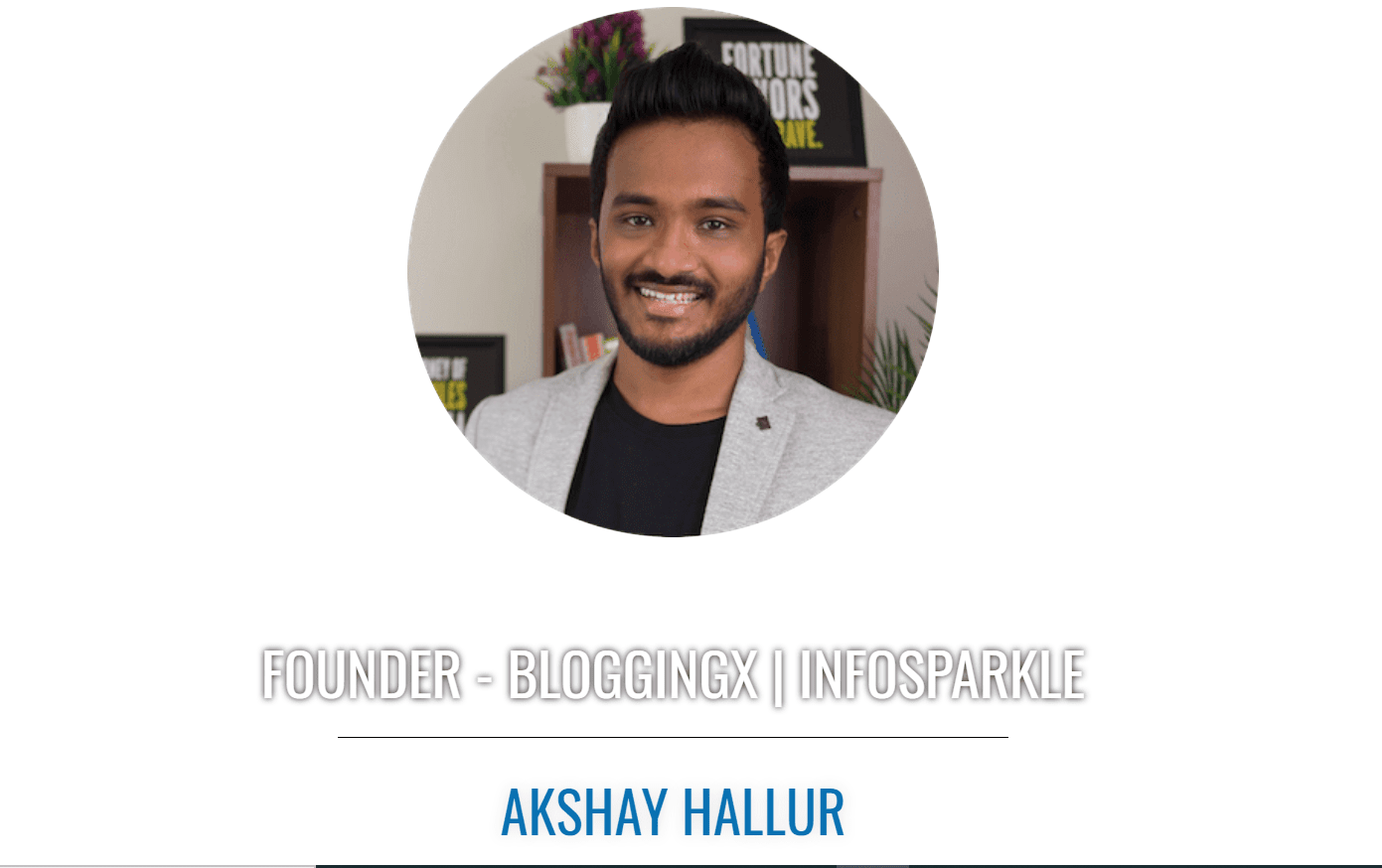 Besides blogging and digital marketing, Akshay is a trainer as well. Among his many online ventures are BloggingX, InfoSparkle, and many others.
2011 marked the beginning of his blogging career. Akshay began blogging in college, and he made a great deal of money from blogging, so he decided to discontinue his studies.
With his proven and actionable strategies, Akshay helps new bloggers and businesses grow their brands and communities.
Through his easily digestible posts, he offers readers immense value. He has been featured on many great brands, including DataBox, TemplateMonster, DigitalReady, RenderForest, Malcare, SuccessfulBlogging, and more.
Through his courses, he trains newbies in blogging, SEO, and affiliate marketing. A speaker at various conferences, he is a part of Jaw Media's Digital Marketing Conference and New Age Incubation Network's Startup Hack.
#7. TheWindowsClub

Originally launched as a Windows enthusiast, Anand created his first blog, WinVistaClub, on 27th May 2007. This blog focused only on Windows Vista, so he later created TheWindowsClub to cover Windows 10, Windows 8, Windows 7 & Windows Vista.
Some great publications have featured the blog, including Fox8 Live News, Washington Post, PC World, and LifeHacker.
Visit

TheWindowsClub

 Blog Page Here

 
#8. BloggersPassion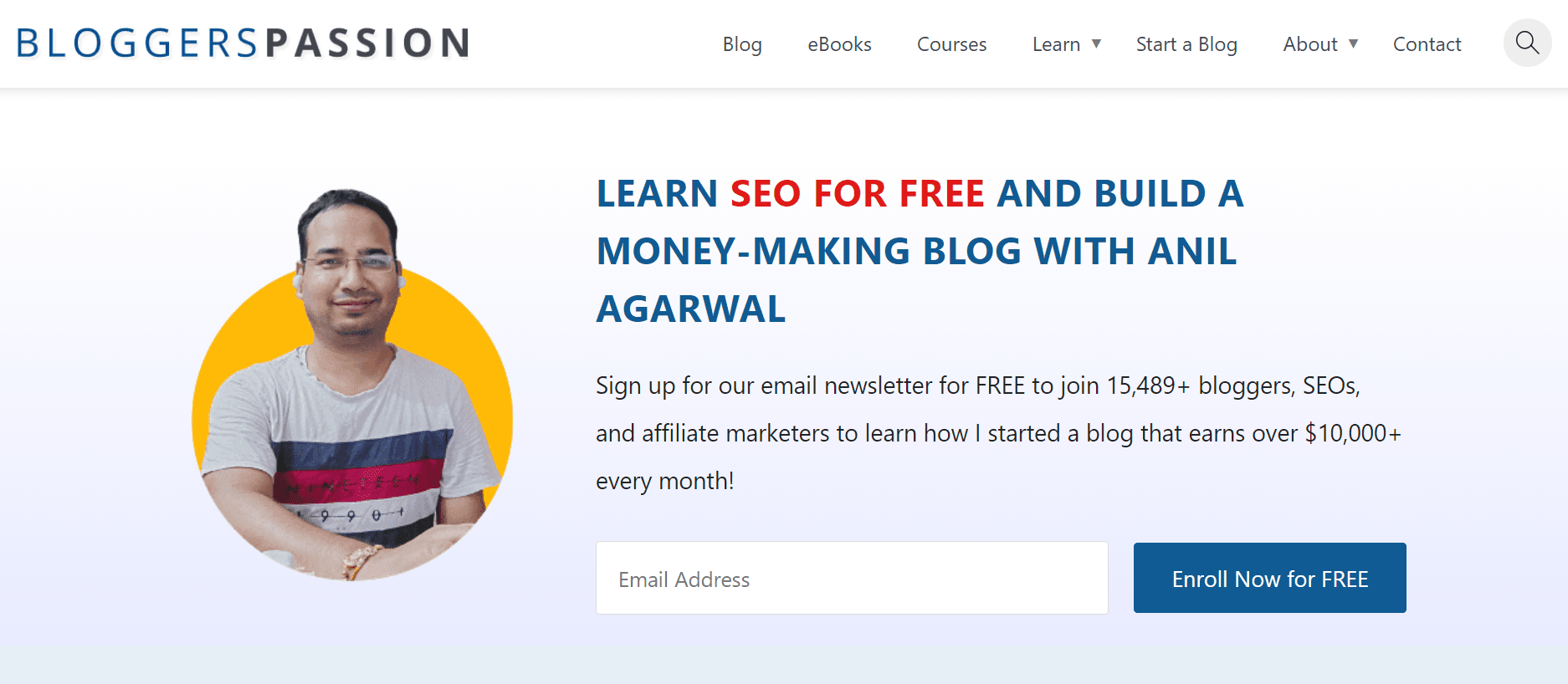 A professional blogger from India, Anil is from Gurgaon. He shares proven strategies and tips to make money online with other bloggers.
He started BloggersPassion after being inspired by some great blogs like Problogger, ShoeMoney, and JohnChow.
Forbes, HuffPost, SEMrush, WPX, CrazyEgg, and JeffBullas have all featured his blog. Besides his work on DealsnGadgets, which focuses primarily on buying gadgets, he is also part of HostingMonks.com, which provides people with the best hosting deals.
#9. MasterBlogging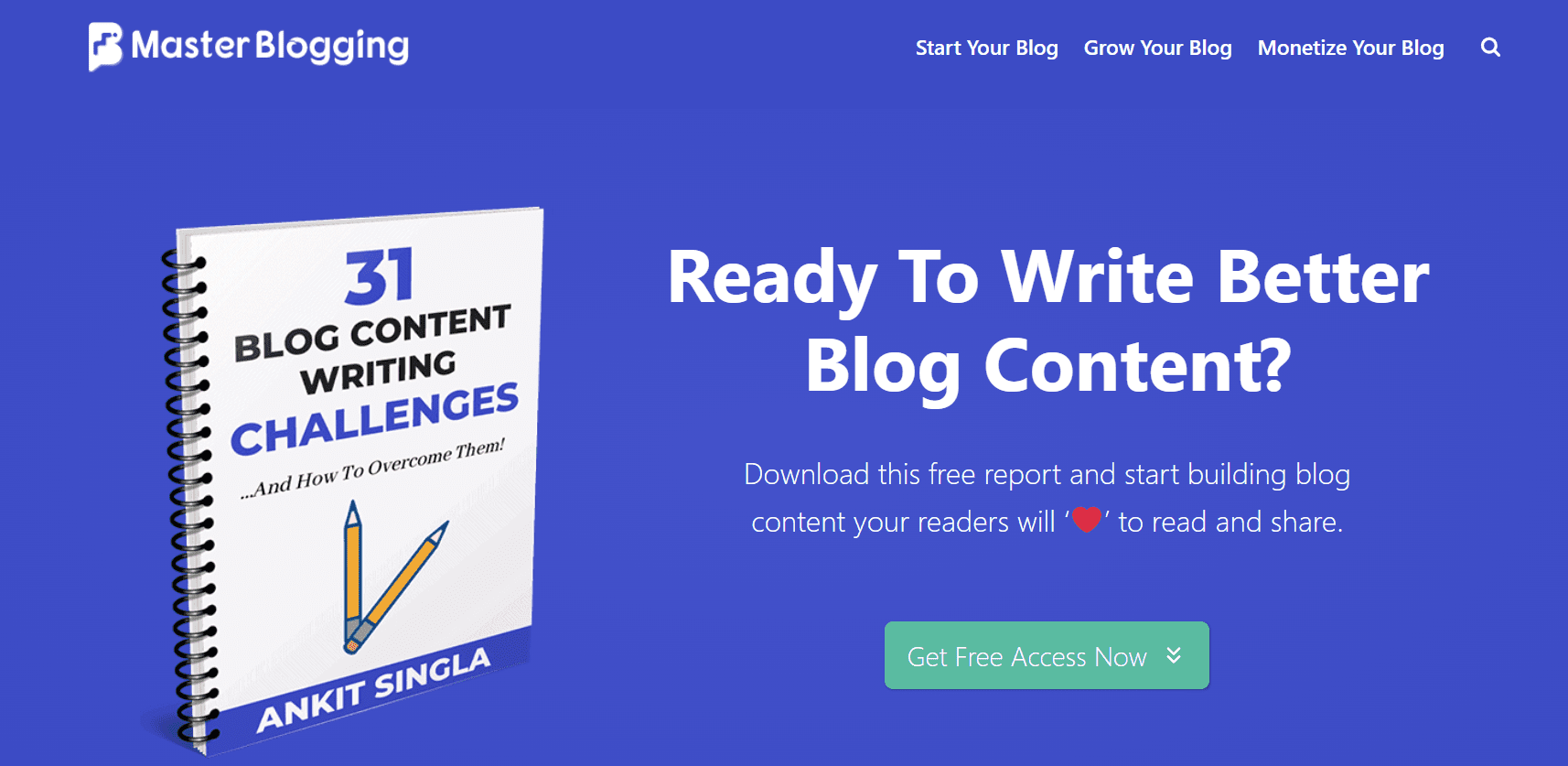 In addition to being a blogger, Ankit is an affiliate marketer, consultant, and trainer. By providing useful strategies, he helps bloggers make money and grow their sites.
He gave up his engineering career to pursue blogging full-time.
He has been featured in many publications, including NDTV Prime, The Huffington Post, YourStory, and The First Move.
His training courses train and assist others in making a significant profit from their blogs.
#10. GuidingTech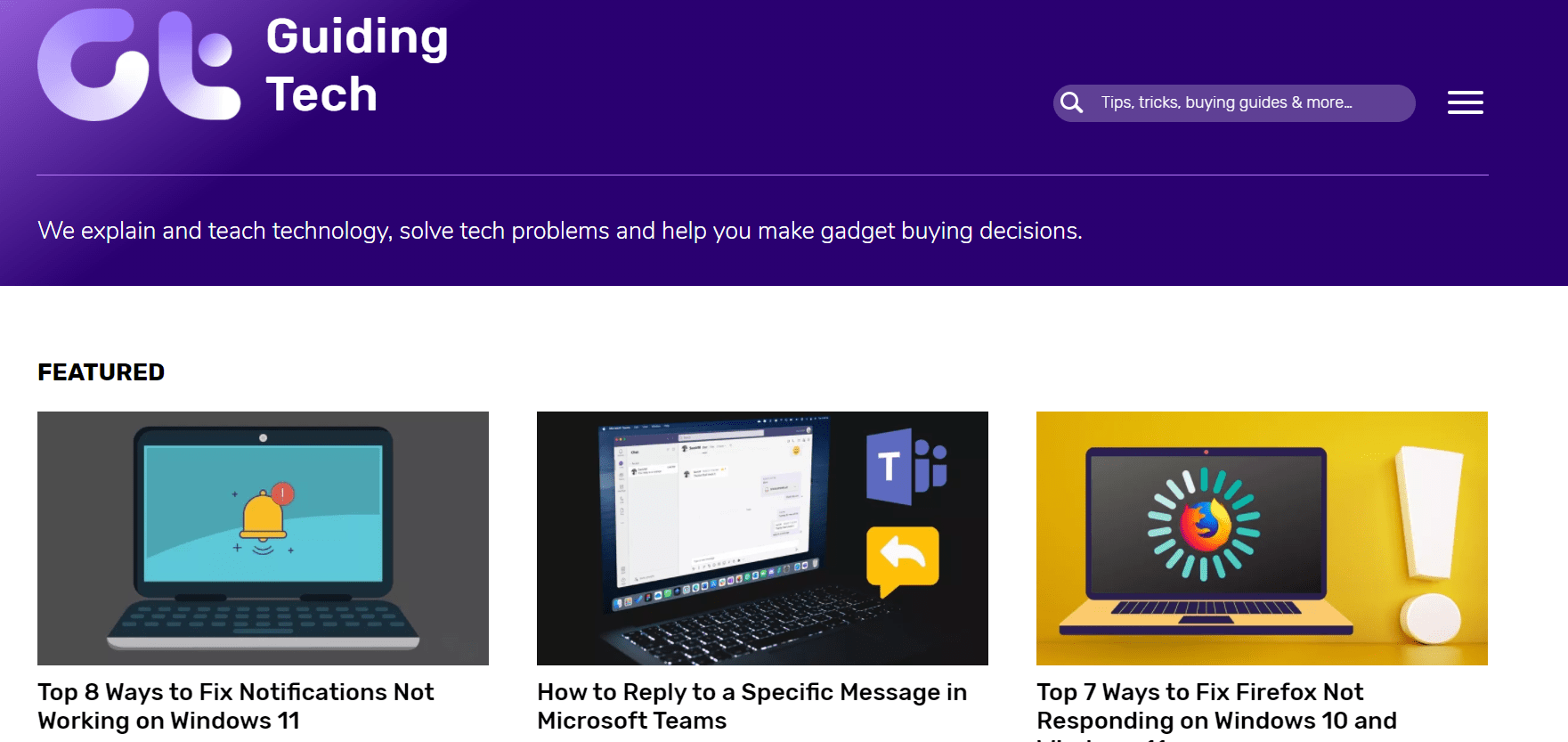 Abhijeet is a graduate of Delhi University. Before starting his tech blog GuidingTech, he worked as a web publisher for over nine years.
His YouTube channel (in both English and Hindi) shows people how to use gadgets and tools like a pro. In his blog, he educates people on all aspects of technology.
This technical blog covers everything related to technology, gaming, the internet, and gadgets. By providing up-to-date information with buying guides, it helps people make the right purchasing decisions.
#11. HellboundBloggers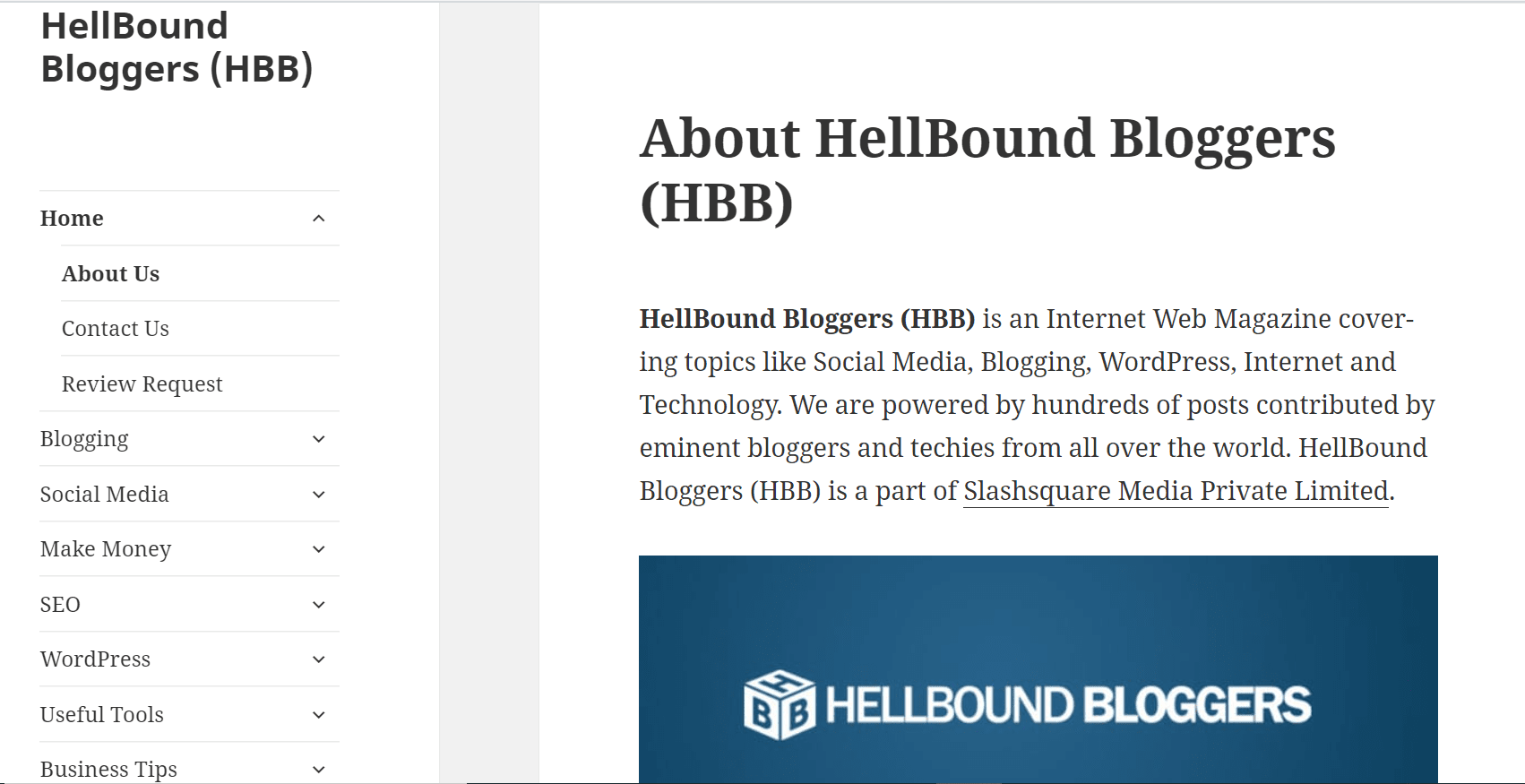 Since his school days, Pradeep has been interested in blogging, and he started his first blog on Blogger.com.
Founder of HBB — an online magazine covering blogging, social media, WordPress, Internet, and technology — at age 17, he founded it. To reach this position as one of the best Indian blogs, his blog overcame many hurdles.
In December 2011, Pradeep founded SlashSquare, a blog network, and media company. Additionally, he runs the web hosting blog HostLater. He also runs the Slashsquare blog HBB.
Pradeep loves blogging, cloud computing, movies, and games besides blogging.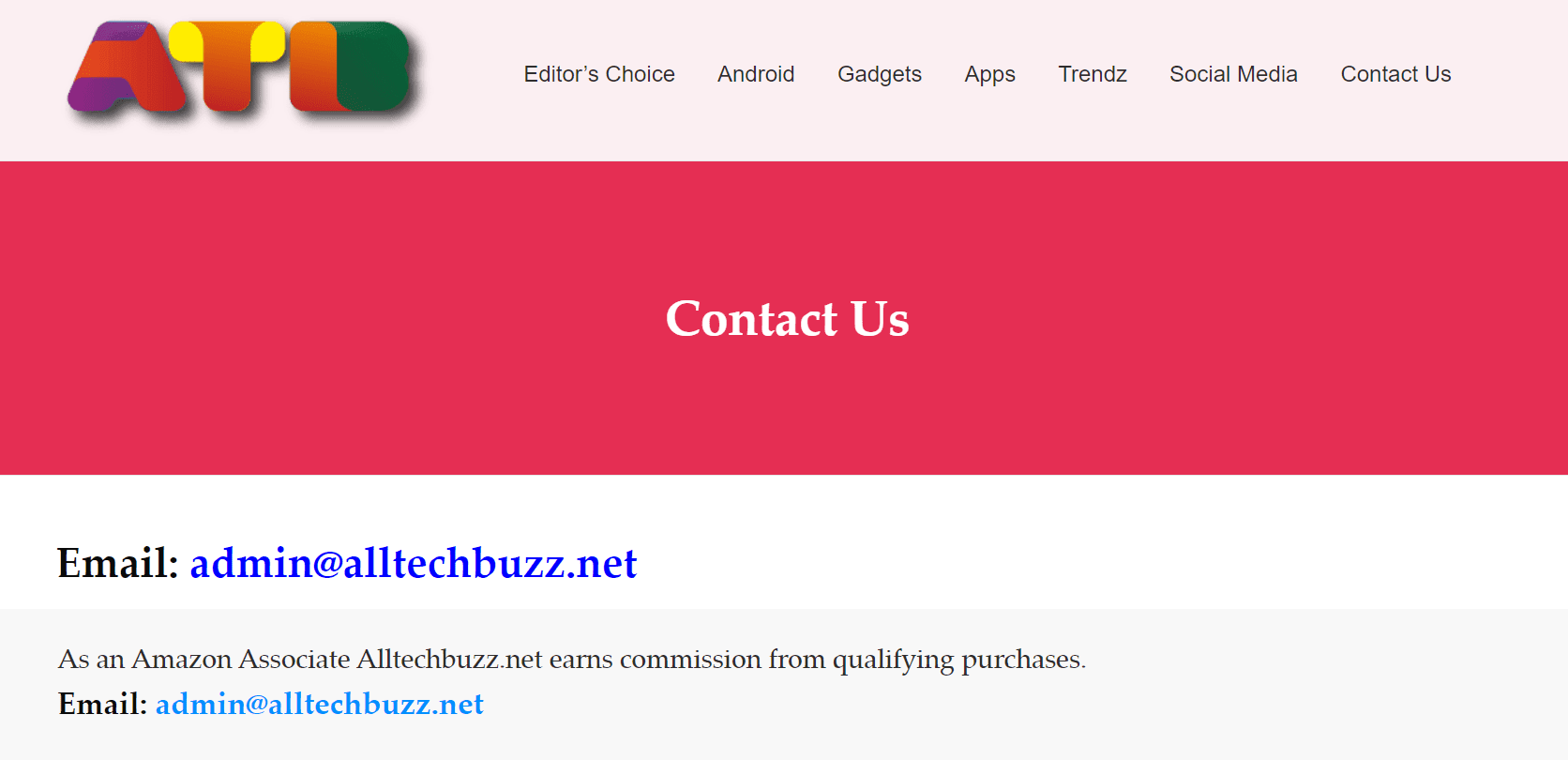 Imran started his first blog in his second year of Engineering.
Next, he expanded it to include Blogging Tips and SEO. However, his primary focus was still technology. Google Hummingbird update at that time boosted his traffic to some extent and has not affected his rankings.
As a result of building an extensive social media profile, he received tons of traffic.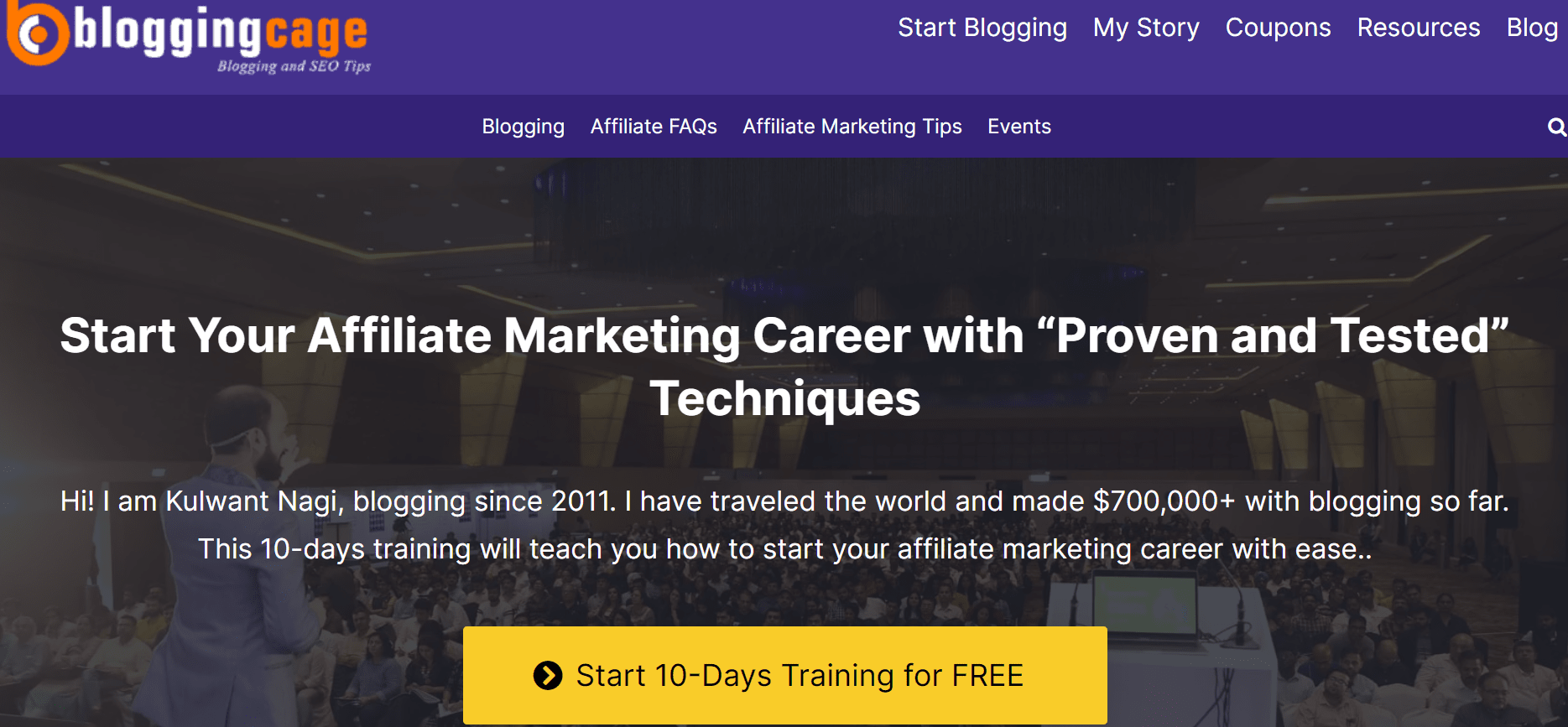 Blogger, trainer, affiliate marketer, world traveler, and Haryana-based blogger Kulwant works from Haryana. He has visited more than 20 countries so far.
A network marketing company (MLM), a company that sells products, hit his head and he decided to become an entrepreneur. As a result, Kulwant started his own blog, KulwantNagi.com to discuss network marketing and internet marketing.
BloggingCage was launched after he left network marketing and decided to teach and assist others by sharing blogging tips.
He motivates people in his conferences at Chitkara University, Lovely Professional University, ITM University, Payoneer, CueLinks, and BlogX.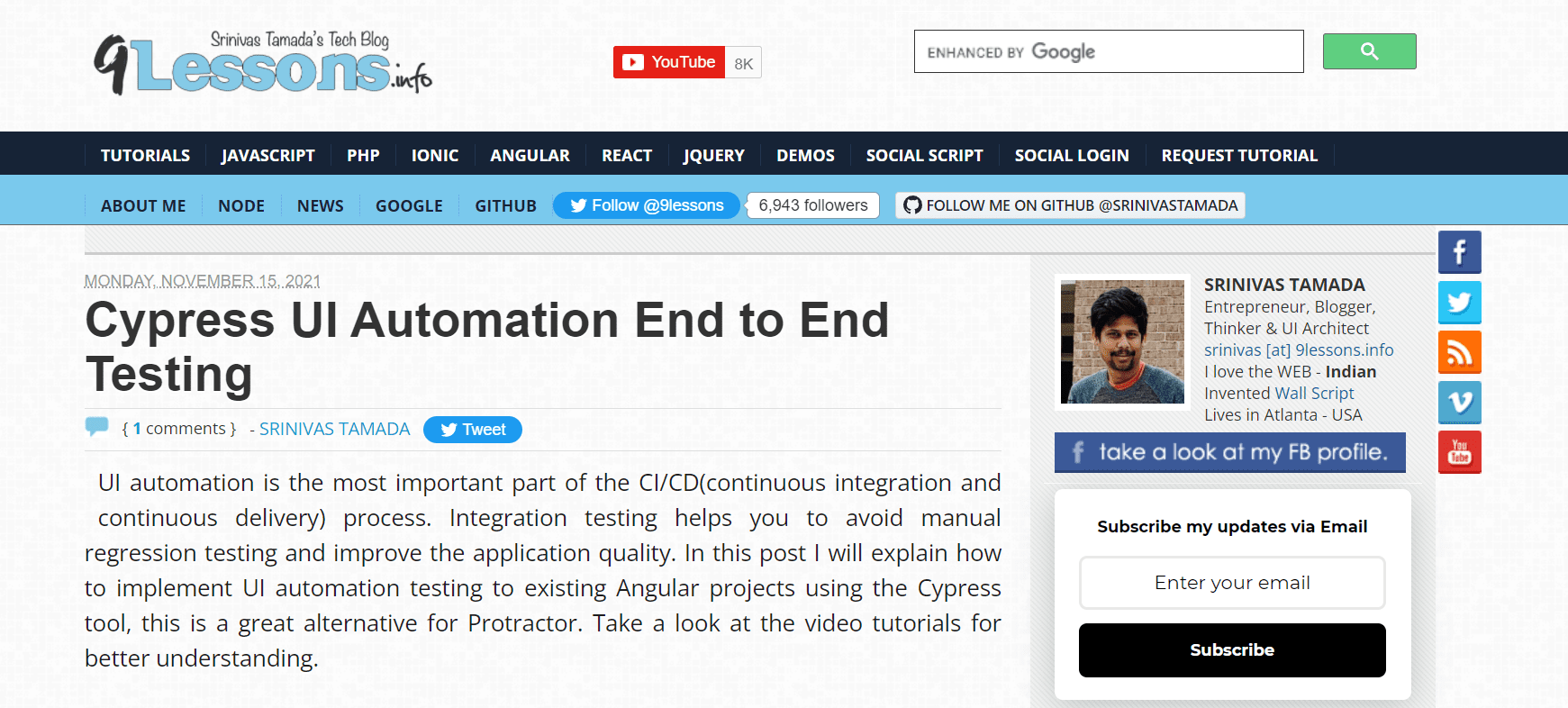 UI Architect, Entrepreneur, Blogger, and Thinker Srinivas is based in Chennai, India. A blogger, Srinivas writes about programming, PHP, and jQuery. A newbie blogger and programmer looking to build their career around web development should take note of him.
Wallscript is one of the programs he develops and sells. We can create our own social networking websites with the help of this software.
He loves the web and is always busy with interesting programming stuff. It is highly recommended for anyone who enjoys programming and is interested in learning web technologies, including CSS, jQuery, PHP, etc.

Sandeep, An IIT professional, worked as a software developer at JIIT Noida and DE Shaw and Co..
If you are a computer programming enthusiast, you can get programming and algorithm-based interview questions with GeekforGeeks. Programmers can prepare for interview questions on the blog, which offers different programming languages.
Sandeep is a passionate programmer who loves solving complex algorithms and helping students prepare for placements.
Students can enhance their skill sets through internships on the blog.

Arun is an avid internet geek and IT professional passionate about entrepreneurship, start-up businesses, and finance.
He is always updating himself with the latest technology because he is a gadget freak. Politics, finance, and photography are some of his other interests.
He created the blog to keep people and himself up to date with Indian businesses and start-ups.
The Times Online has named Trak.in one of the Top 10 Indian business blogs. India Blogs 1.0 contains Trak.in. Trak.in was featured in a Times of India special report on its tenth anniversary.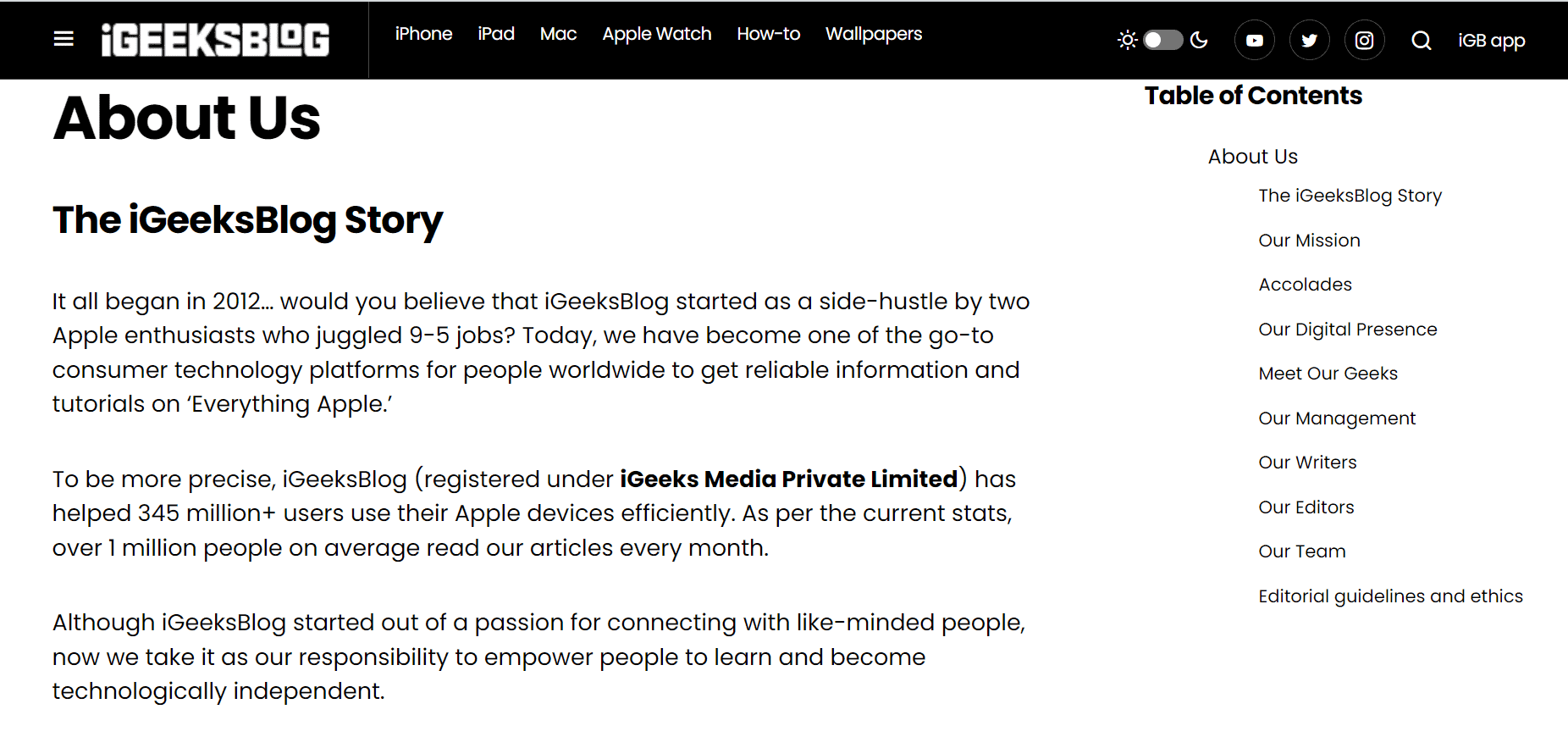 Jignesh and Dhvanesh are two Apple geeks who run the popular iGeeksBlog.
There are a lot of common interests between both guys, and they both love Apple products and technology. Using this blog, they explore the features of Apple products and provide a detailed review.
Apple devices, their technology, advances, and related news are the only topics covered in the blog.
They have also developed iGB app for iPad and iPhone. iGB has set a goal to spread Apple and its products all around the globe.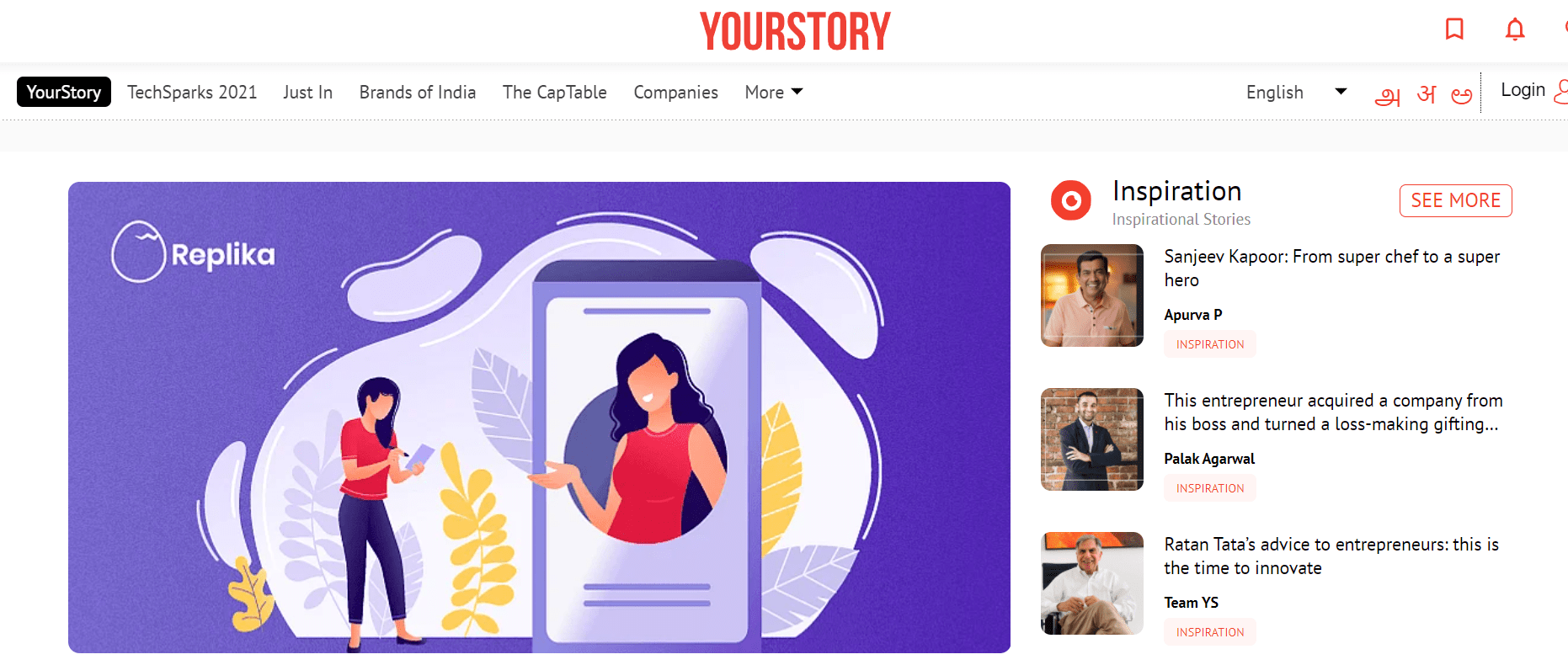 Shradha Sharma owns YourStory. She is the only female blogger here who can compete with the boys. She grew up in Patna and moved to pursue her studies.
Shradha Sharma started YourStory.com in 2008. It is a website where many successful people share their stories, and it can be found online at yourstory.com. Shradha also works from Bangalore, India, earning about $30,000 monthly (estimated).
Her blog rank on Alexa is 7,712, and she ranks 752nd in India for the same topic.

He developed web apps and Google add-ons, including Mail Merge for Gmail, to become India's first professional blogger.
He has contributed articles to major publications like The Hindustan Times, CNBC TV18, and The Wall Street Journal India.
The Hindustan Times credited Amit with starting the Indian blogging revolution. Microsoft continuously recognized him as a "Most Valuable Professional" from 2007 to 2011.
His blog, Digital Inspiration, is a top 100 technology blog online. It provides tips on how to use software tools and web technologies efficiently. The "Best Technology Blog" award was presented twice to Digital Inspiration at IndiBloggers.
In addition to the Wall Street Journal, CNBC, Forbes, Wired, Guardian, Business Words, CNN GO, Outlook Magazine, and others, the article has been featured many times.

Blogger Varun is among the best in India. He now has one of the largest phone and tablet databases on the Internet.
Among the top telecom sites in India in 2009, FoneArena was recognized. Additionally, FoneArena was named the most influential website in the gadget industry.

As well as being a storyteller, freelancer, travel blogger, and social media entrepreneur, Shivya is also a social media entrepreneur.
After quitting her job in 2011, she dreamed of traveling the world.
Since 2013, she has lived like a digital nomad.
Throughout "TheShootingStar," she described her journey in the best-selling book.
In 2019, TravelLeisure India named Shivya one of the top Indian women to follow on Instagram. She won Silver at the TBC Asia Awards for her best travel writing.
Since she is a travel speaker, she participates in events and panel discussions. He has spoken at the Outlook Responsible Tourism Summit in Delhi and the Social Travel Summit in Belfast.
In addition to BBC Travel, TEDx, and National Geographic Traveller India, she has appeared on several other platforms.

Having been in product management since 2006, Ashish is a product geek. In addition to Yahoo, New Scale, i2, and Ketera, he worked for other companies.
One of the best start-up blogs in India is NextBigWhat.
He teaches a Product Management course designed to help you develop and accelerate your career in product management. Product leaders are inspired to develop great products to build their careers.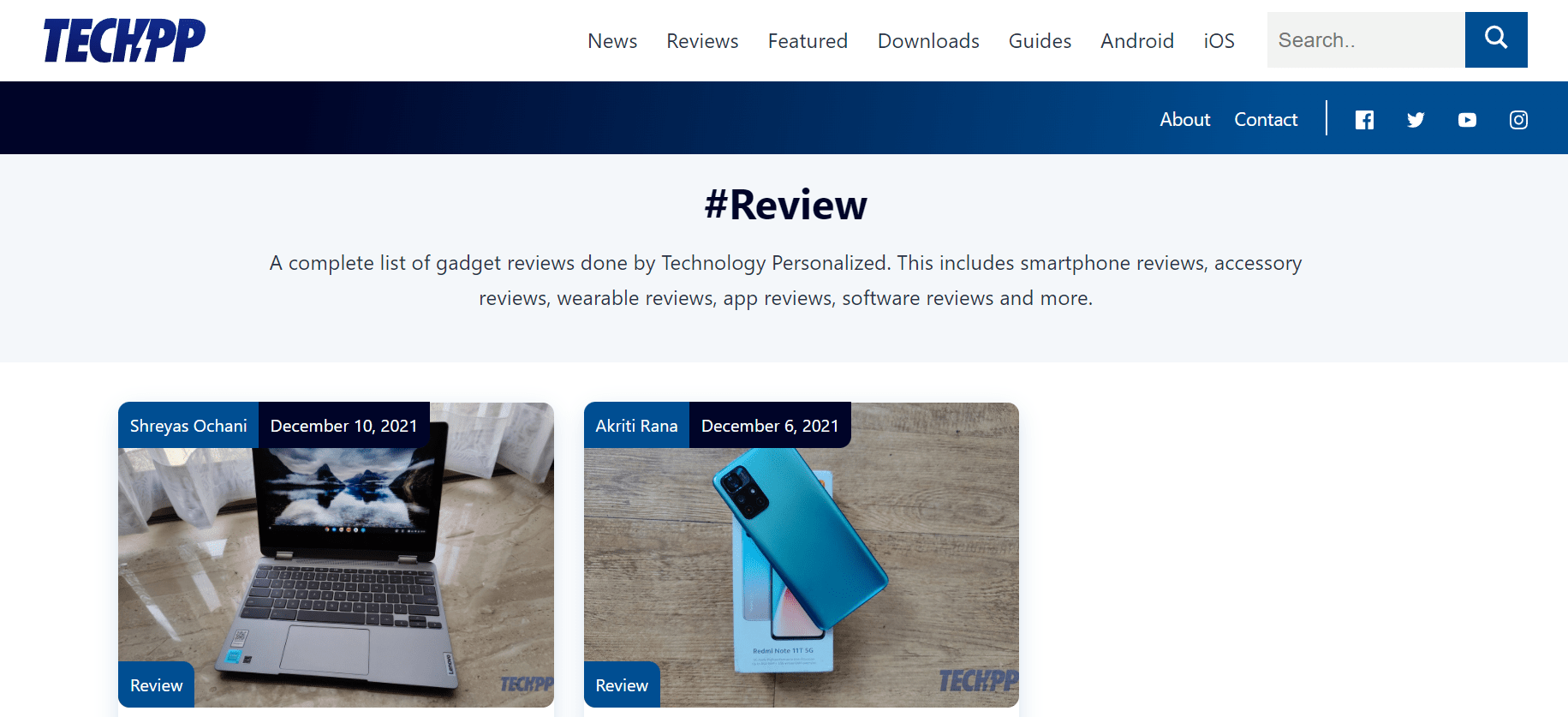 Raju is a Bangalore-based blogger who holds an Electronics and Communications Engineering degree. As part of 151 Top Tech Indians in Exhibit Magazine, Raju was listed among the top web entrepreneurs in The Economic Times.
Additionally, he is the editor of Connected Arena, a website devoted to the Internet of Things and wearables.
The best online tech magazine in India is TechPP. Here you will find the latest technology trends, tips, and tricks.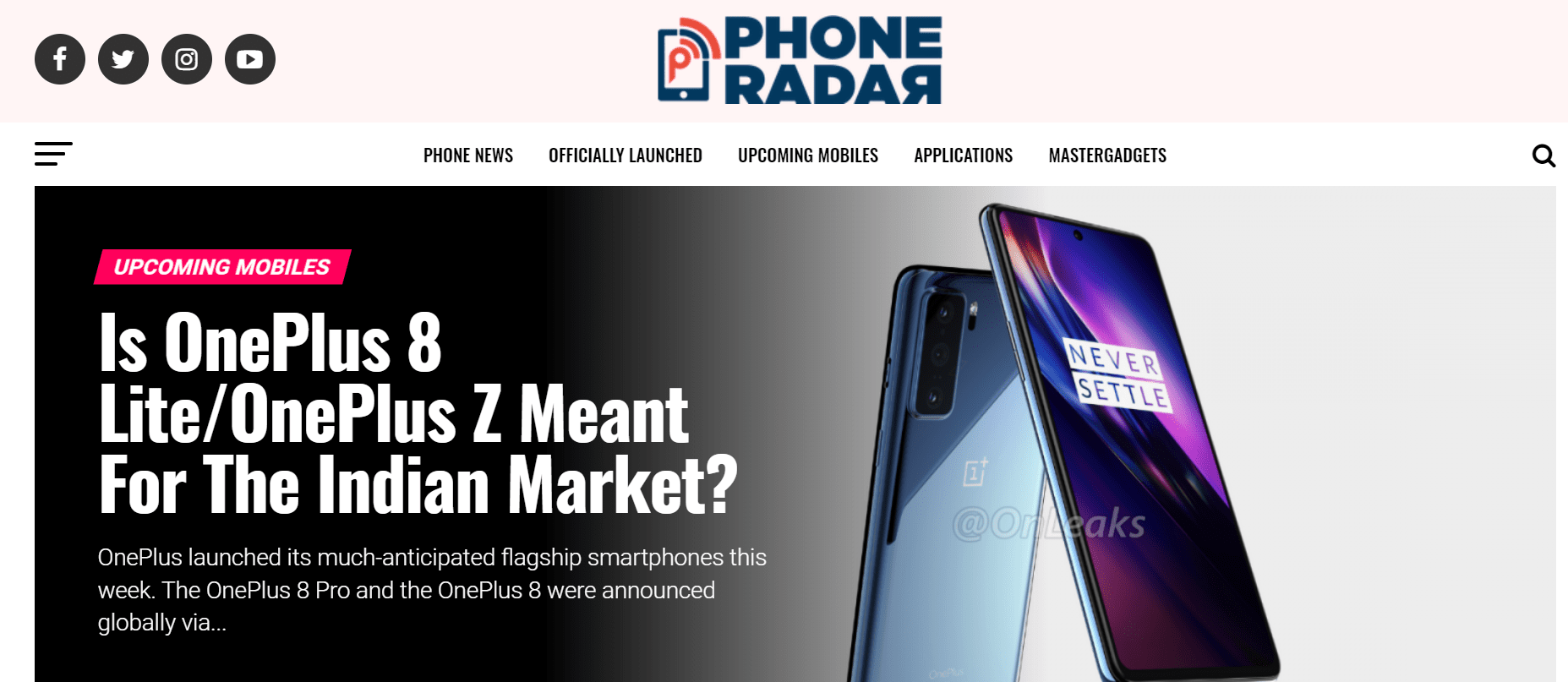 Amit loves writing reviews about mobile devices, Apple devices, smartphones, and other gadgets. Amit also loves to travel.
Amit Bhawani also owns AmitBhawani.com, where he shares some cool stuff.
In 2004, he founded a company called Digital World Solutions. From then on, he began providing SEO, Web Development, and Web Hosting services.
This blog contains all the latest news and updates. PhoneRadar is one of India's best technology blogs.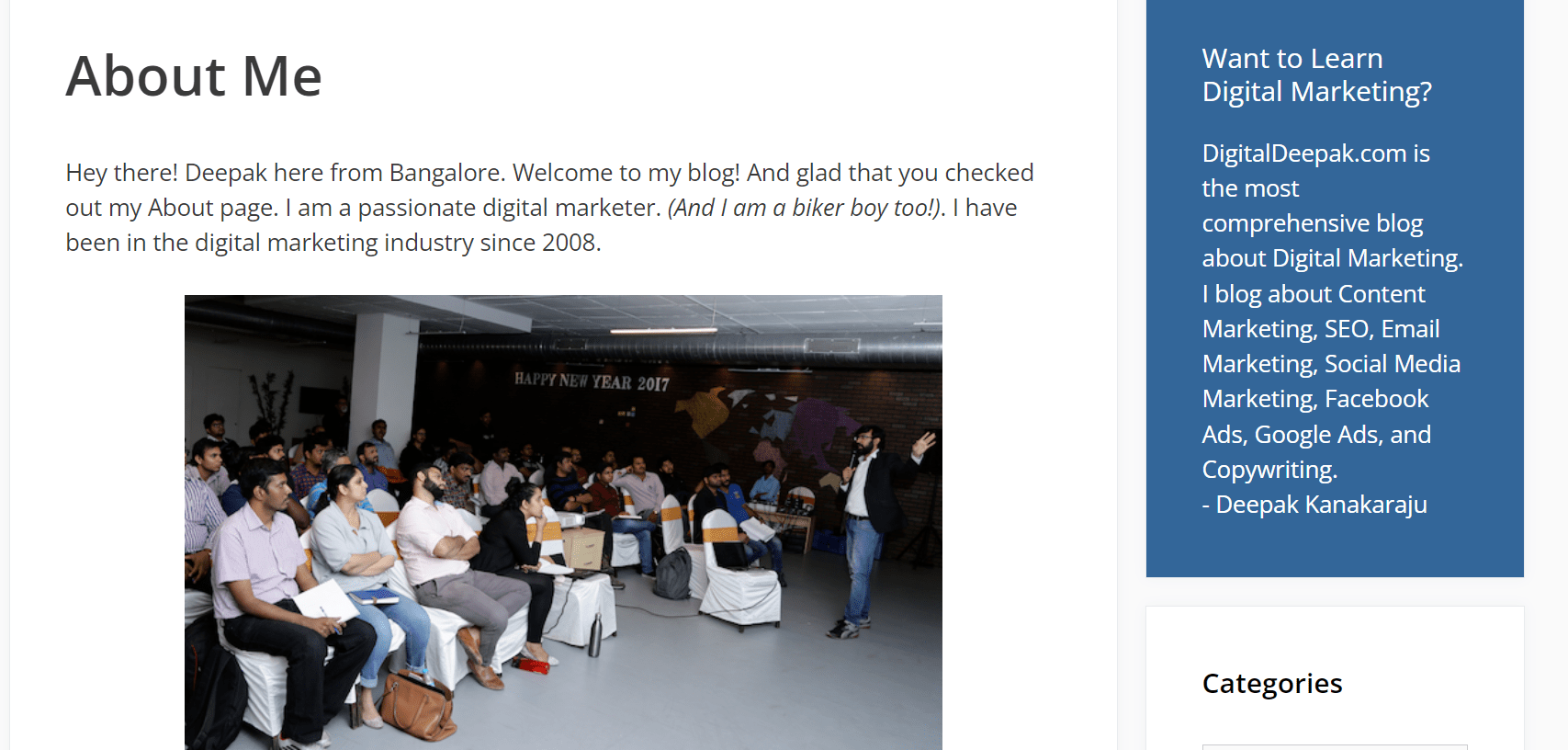 Besides being a professional marketer, author, and trainer, Deepak also authorizes two books. In addition, he teaches digital marketing to students. His reputation in the industry is well-known.
His first startup was BikeAdvice, an online magazine that became India's number-one motorcycle blog.
He later left BikeAdvice to work as a digital marketer in startups like Exotel, Practo, Instamojo, and Razorpay.
His blog, DigitalDeepak, later became a popular one.
Quick Links
Conclusion- Best Indian Blogs from Top Bloggers to Follow in 2023
The list above contains the best Indian blogs we could find.
Don't forget to follow the above blogs and subscribe to them on all social media sites.
In the list, I tried to include all of the most important blogs. In the comments section, let me know about any other blogs you think deserve to be on this list.