Leadbit CPA Network Details:
| | |
| --- | --- |
| CPA Network: | Leadbit |
| Commission type: | CPA |
| Payment Threshold: | $50 |
| Payment Frequency: | On demand |
| Available Payment Methods: | Paxum, WebMoney, PayPal, Wire, Credit Card, ePayments, Capitalist |
| Referral Commission: | N/A |
| Contact Details: | Alex Leadbit (support@leadbit.com) |
| Joining Link (aff): | Join Now |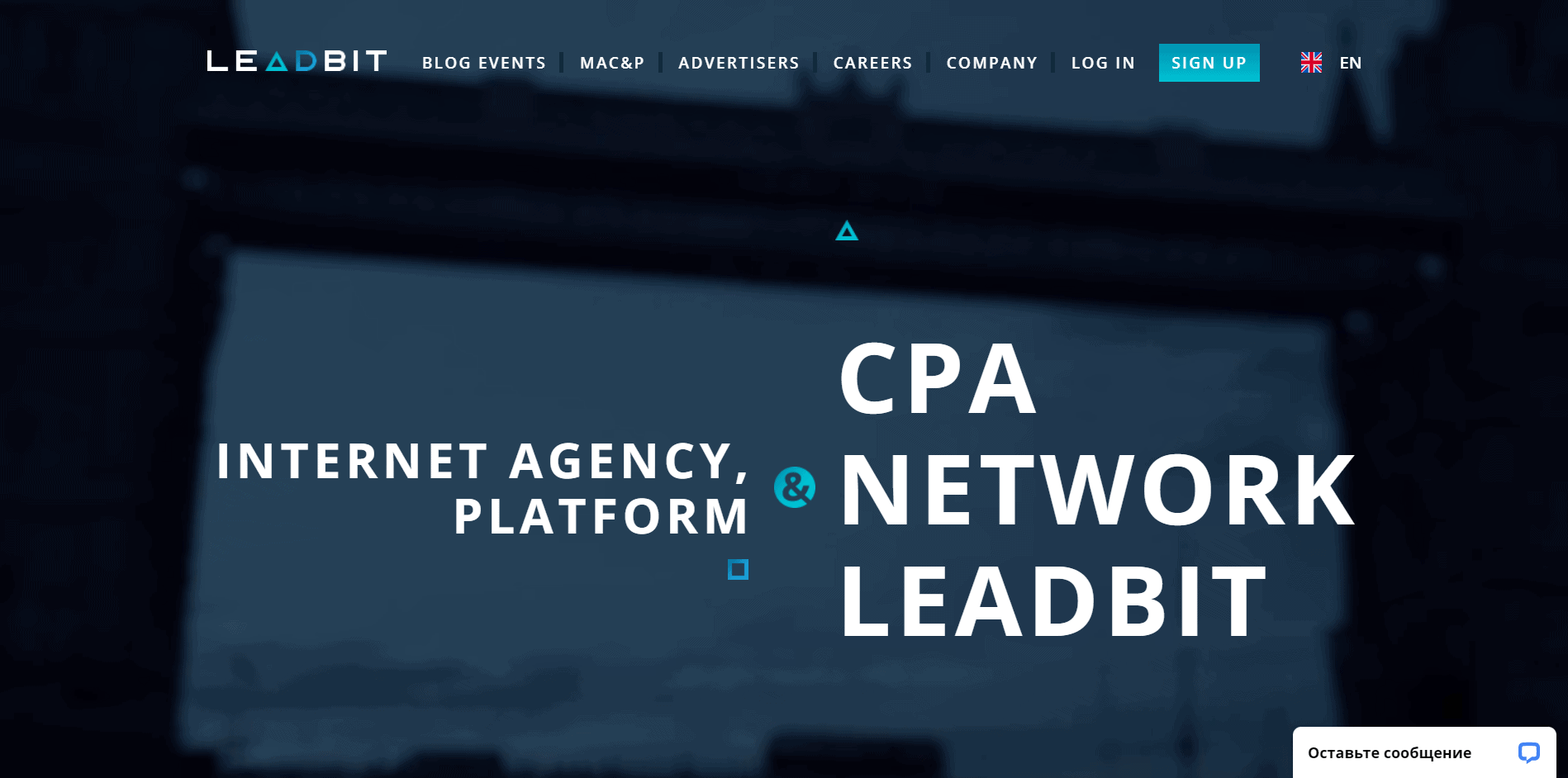 What is Leadbit?
Leadbit is a worldwide CPA network that specializes in high-converting verticals such as Nutra, gambling, dating, and more. They provide larger rewards, quicker payments to maintain cash flow, an integrated monitoring platform, and more to help you benefit from your campaigns. It's a very reputable CPA network, and I strongly advise you to join if you haven't already.
Signup as Publisher on Leadbit
Unlike the other networks, Leadbit does not specialize in brokering old offers from other networks; instead, they have their own high-converting in-house campaigns and unique offers. They are a direct advertiser in Europe, Asia, and Latin America, as well as a worldwide CPA network, making it very profitable for affiliate marketers.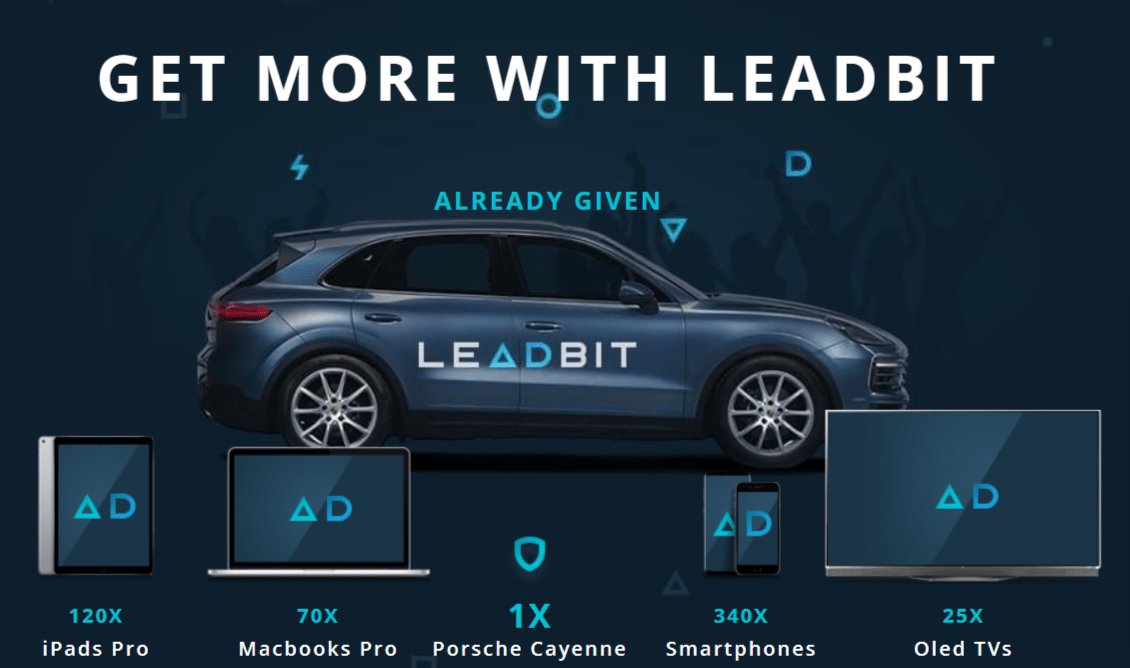 Leadbit
Leadbit is a company that provides advertising for high-converting verticals. They have rewards that are bigger, faster payouts to maintain cash flow, an integrated monitoring platform, and more. Leadbit is a reputable company and I would recommend you join if you haven't already done so.
Dependable internal tracking

Attractive user interface

Account managers
Pros
Effective advertising campaigns

Real-time metrics monitoring.

Numerous offers to select from

Rewards are high

Very competent and knowledgeable
Cons
Not easy to get approved.
Leadbit Affiliate Dashboard
It's a really straightforward and simple-to-use affiliate panel. Each selection is self-explanatory. However, I'd like to highlight a few of the choices that you may find useful.
As previously stated, Leadbit has its own built-in tracking mechanism. As a result, you save the additional expense of a third-party tracker. Using Leadbit's tracking system, on the other hand, is entirely optional. However, if you want to utilize Leadbit's built-in tracking system, the following comments are for you.
Signup as Publisher on Leadbit
1. Tools:
There are five choices under tools: TDS, domain parking, text translation, API & financial display. TDS stands for traffic delivery system, which enables you to define rules for traffic distribution depending on the flow specified in your settings. You may earn additional revenue by using the domain parking option. With the translate text option, you can hire a specialist from the Leadbit team to translate the text in your campaign's promotional materials into another foreign language. The API is used to transmit conversion information, and the finance showcase is used to display financial offerings.
2. Tracking Number:
After creating a traffic source, you may build tracking links for your campaigns, just like you would with any other third-party tracker. Complete all necessary fields, choose a suitable landing page and pre-landers (which will cycle automatically), and create your tracking link using the relevant postback URL/pixel.
3. Sources:
You may enter all of the traffic sources that you want to utilize here. Prior to establishing a tracking link for your campaigns, you need to create a traffic source.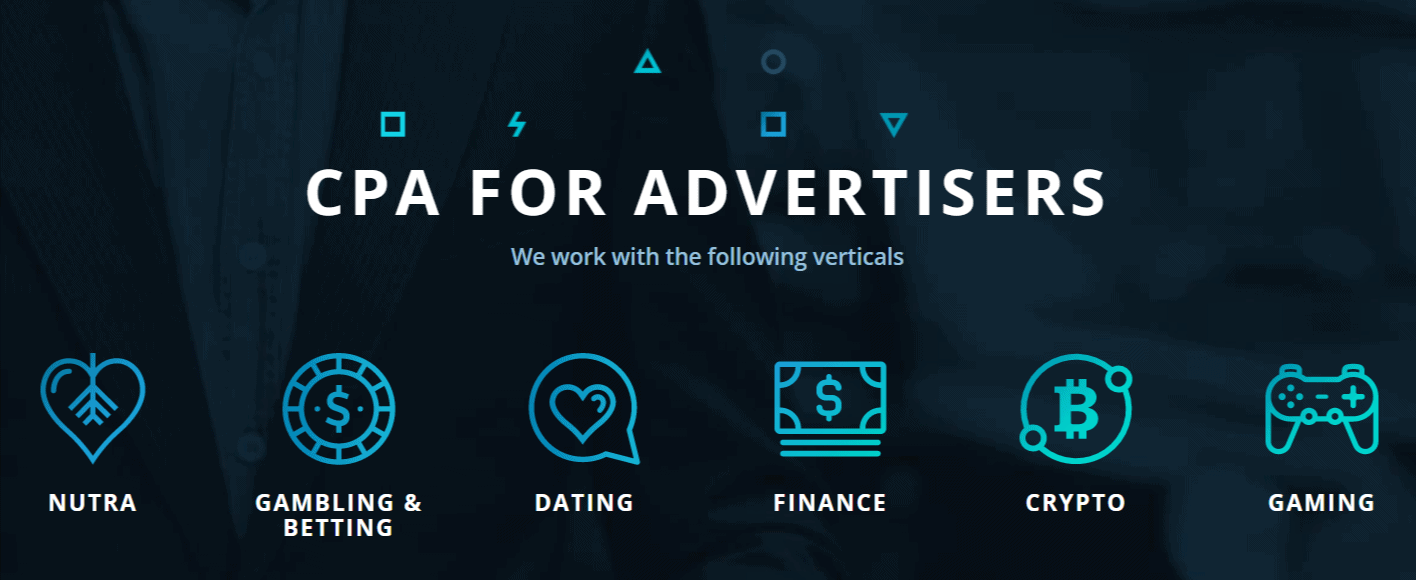 Leadbit Pros and Cons
Leadbit Pros
Multiple tools are available inside Leadbit, including a traffic delivery system, banner rotator, global postback, and API.
Assets need to conduct effective advertising campaigns.
A dependable internal tracking tool with real-time metrics monitoring.
Their assistance is accessible 24 hours a day.
Their account managers are very competent and knowledgeable.
Numerous offers to select from, including hot sellers.
Commissions and rewards are high.
A comprehensive monitoring and analytics software with an attractive user interface.
 Leadbit Cons
Not easy to get approved. You need to be presentable as an affiliate.
Is Leadbit Legit?
Every affiliate marketer desires a reputable, genuine network that offers competitive rewards and prompt payment. Leadbit is one of those select few networks. Leadbit provides more in the way of incentives, private offers, and anything else an affiliate might want. They really look after their affiliates and assist them in earning more money. They provide great customer service and have very competent affiliate managers. In summary, I would strongly suggest Leadbit to anybody seeking a dependable network.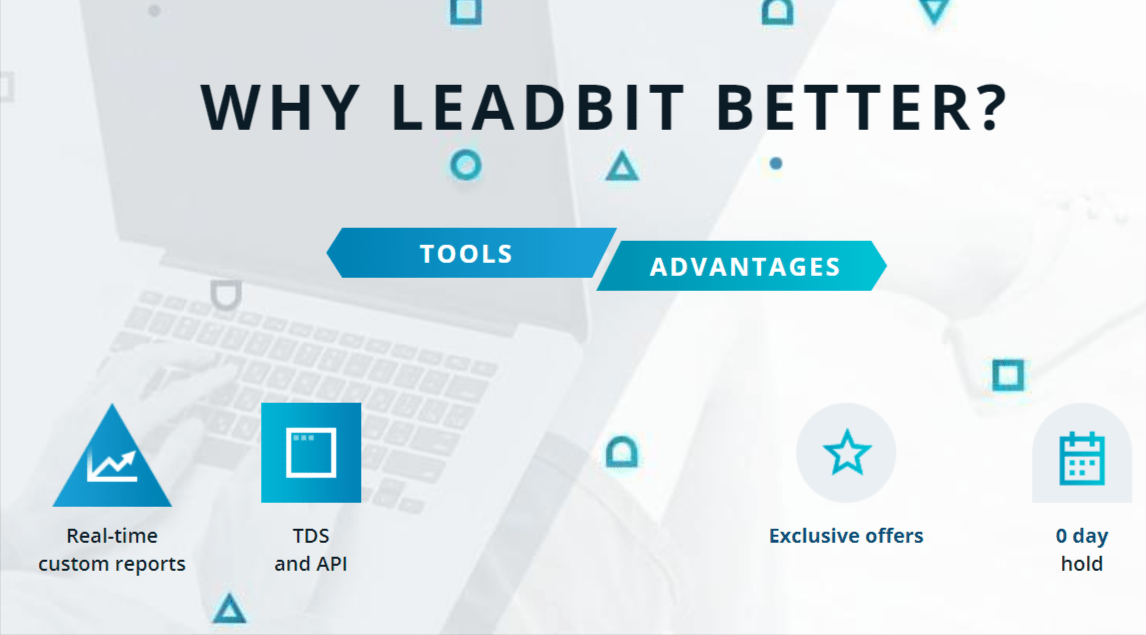 Conclusion
Leadbit is a globally recognized CPA affiliate network of seasoned affiliate managers that have been honing their skills over time. Additionally, they are well-known for hosting the Moscow Affiliate Conference and other conferences that attract an international audience and prominent publishers. When it comes to reputation and being a legitimate advertising affiliate network, Leadbit most definitely qualifies.
The network provides a variety of compelling affiliate offerings that are constantly updated. You may choose from more than 1500 offerings in a variety of categories and even sell traffic to their direct marketers. The offerings offered are sourced directly from their supplier and are assured to have a high cost per acquisition. The support is excellent, the UI is functional, and they provide many freebies and other special deals that may gradually increase your interest.
Signup as Publisher on Leadbit
FAQs (Leadbit review)
How to get started with Leadbit.com?
Leadbit has a process where you signup as a publisher and your application is further reviewed before you can start making money. It is ready to help you convert people, or give you other help. You can tell your account manager where the traffic comes from and what your experience is.
What is meant by the quality of traffic for a niche market?
The quality of traffic is a number that tells you how much people are buying from your store. If the repayment of goods is less than the average for the system, then you have to check your traffic and suspend payments before they expire. If it is lower than half, Leadbit will stop working with you.
Which regions does Leadbit accept?
Leadbit currently gives the best preferences to Europe, Asia, and South America. Leadbit is also constantly expanding GEO and connecting new countries!
Can I use Google Analytics?
Yes, Leadbit will work when you are creating a tracking URL. If you have the Google Analytics ID on the landing page or on the successful order page, then it will work.
How do I get paid?
If you order payment, it will go to your account. Leadbit will only make a payment after they have checked the information and if there are no problems. Payments are made 3-5 days after approval.
Want to explore more about affiliate marketing? Here's more stuff for you: