There are different ways to make money online. The smartest way considered for publishers is running automated ads. So, here's Clickadu review, a premium ad network for both desktop and mobile channels.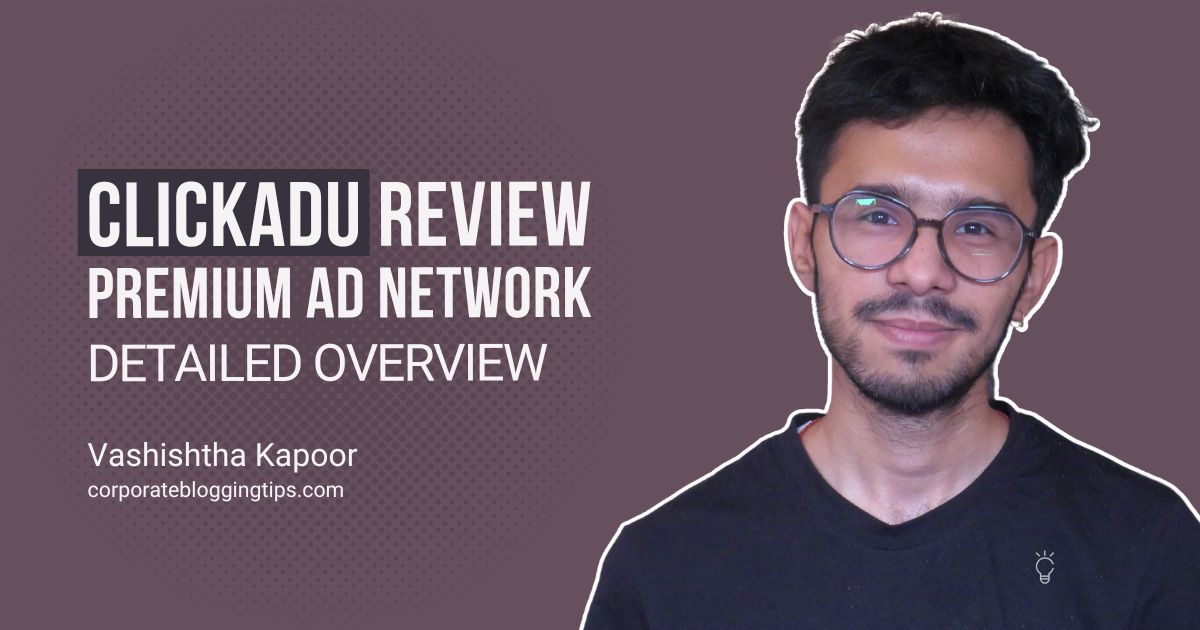 Let us learn more about Clickadu which has helped thousands of publishers monetize their traffic.
Why Should You Join Clickadu?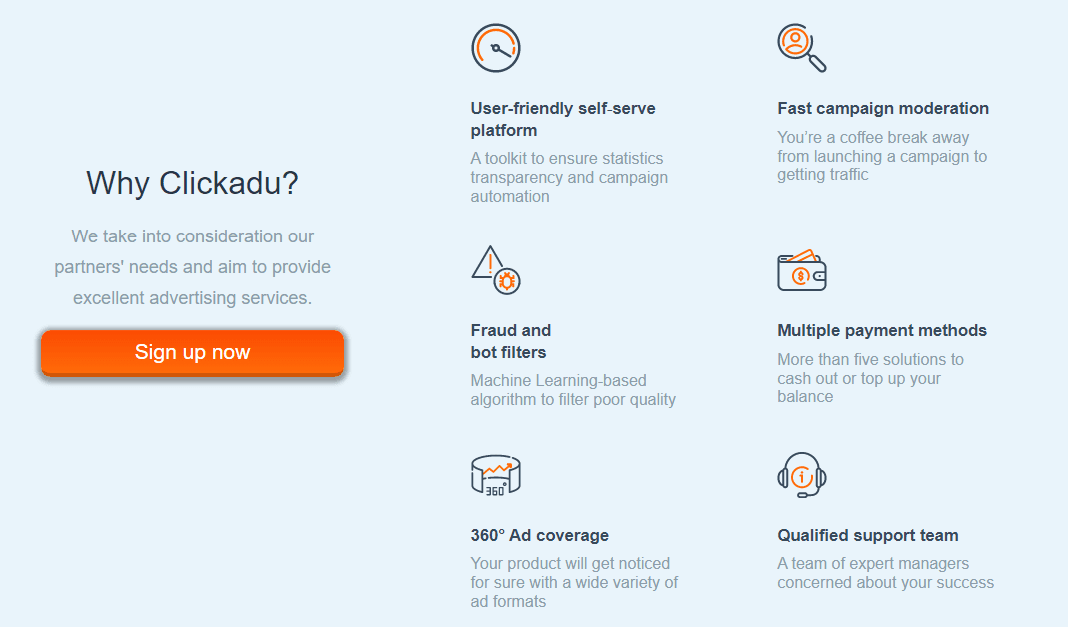 As a publisher or an advertiser, there is always a sense of concern when joining any ad network. Is the network safe, and whether they have a good support team? 
The answer to all your concerns when joining Clickadu is a big Yes. There are some more reasons to join Clickadu. 
Self-serve platform:
Clickadu is a self-serve advertising platform with complete transparency and automation. 
Fraud Detection:
Advertisers can save their spending with machine learning algorithms to filter bots and fraudulent activities. 
Varied ad formats:
There is a manifold of ad formats to choose from with a high fill rate and conversions.
Fast approval:
You won't have to wait too long for campaign approval. Launching your campaign is easy one click away from moderation. 
Popular Payment Methods:
Advertisers can pay for their ad spend via multiple payment methods and publishers can get their payouts via widely used payment methods.
Support:
For any ad network, it is important to resolve advertisers' and publishers' issues. A well-behaved and qualified support team is what Clickadu has for everyone.
Clickadu Review: Clickadu Pros and Cons
My Verdict:
I would personally recommend Clickadu to all the publishers because of its automated payouts and multiple ad formats.
The interface is clean and easy to use and you can learn more about the usage of different ad formats.
Frequently Asked Questions (FAQs)
What is Clickadu ad network?
Clickadu is a fantastic ad network with billions of impressions generated each day. With the ever-growing demand of publishers looking for the best monetization ad formats, Clickadu now has 7 ad formats.
Is Clickadu.com legit?
Clickadu is one of the best and legit ad networks for publishers & advertisers. The support team is very professional and a dedicated affiliate manager is always on your side.
How Clickadu works?
Joining Clickadu is a fast & quick process. You can sign up and verify your site ownership. Upon approval, you can monetize your site with different ad formats.
Also Read:
Conclusion
One of the best ad networks for publishers around the world. If you want to make money with automated ads, then this is your chance to join Clickadu.