Pros/Advantages
Crypto payments accepted
Supports HTTP/SOCKS4/5
Worldwide website access
Real time global web data
Legit ISPs
Cons
Brand development is required
Finding a good proxy provider can be challenging, especially if you're unsure what to look for. Are you looking for a ProxyEmpire review that is reliable and based on actual experience? I have done this honest review for you to decide whether ProxyEmpire is worth it or not.
With so many proxy providers out there, it can be a real challenge to find the perfect fit for your needs. The thing is, not all providers are created equal—some promise lightning-fast speeds, others vouch for super-reliable proxies, and then there are those who try to win you over with lower price tags.
I've done all the research for you and compiled this ProxyEmpire review to share my experience. ProxyEmpire is the best proxy provider on the market, with fast speed, reliable proxies, and affordable prices.
Let us check out ProxyEmpire in detail.
ProxyEmpire Overview – What is ProxyEmpire?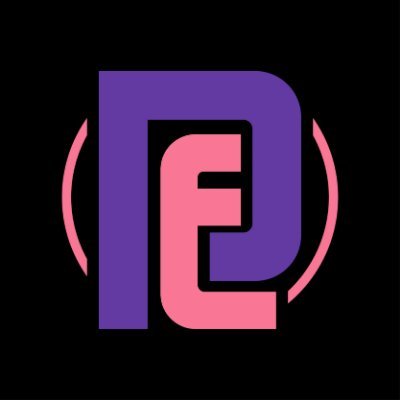 The Good
Starts at just $40 per month
Accepts Crypto payments
Supports HTTP, HTTPS, SOCKS4, and SOCKS5
Access to all websites globally
Acquire real-time data from nations worldwide
Legitimate Internet service providers
The Bad
Proxies can be a bit slow sometimes
ProxyEmpire is a premium residential proxy service provider with global servers, allowing you to safely connect and use an IP address in almost any location. Their coverage extends to more than 170 countries, somewhat less than what more recognized organizations in the field provided, but it should be more than sufficient to meet your demands.
Their proxies are highly anonymous and offer both HTTP and SOCKS5 connection protocols. You may select a maximum rotation duration between 90 seconds and 60 minutes using ProxyEmpire, allowing you to precisely regulate the proxies with the touch of a button.
ProxyEmpire's service is excellent for various use cases, including social network account creation and management, ad verification, coping limited-edition shoes, scraping geo-specific market data, and SEO monitoring, among others!
ProxyEmpire Review: Features
Targeting Options
ProxyEmpire offers its clients several targeting options. These options will help users find specific information. Multiple targeting options are available for ProxyEmpire's residential and mobile proxies
Automatic Proxy Rotation
Especially for non-technical users, manually changing proxy settings or maintaining a proxy list to circumvent IP limitations is laborious. ProxyEmpire offers automatic IP rotation, so when a port is used for a lengthy period or requires quick rotation, its IP address is cycled automatically. ProxyEmpire offers servers in over 170 global locations, enabling clients to access the service wherever and engage in whatever online activity they like.
Anonymity
ProxyEmpire's residential proxies improve online anonymity and data security for users. With these proxies, users may be sure that neither their IP address nor physical location will be disclosed.
Data Rollover 
They provide unlimited data rollover for purchased and unused data. In addition, no client would incur extra fees or lose any of the proxy bandwidth they have paid.
Live Technical Support
If users have problems using ProxyEmpire, they may consult the knowledge base. The team has tried to cover every element of proxies in this area. In addition, if customers cannot find answers here, the team offers live technical assistance. Users may communicate with their account manager or support team through live chat or email.
ProxyEmpire Review – How to Start?
Step – 1: Go to the official website of ProxyEmpire from here, and click on 'SEE OUR PRICING'.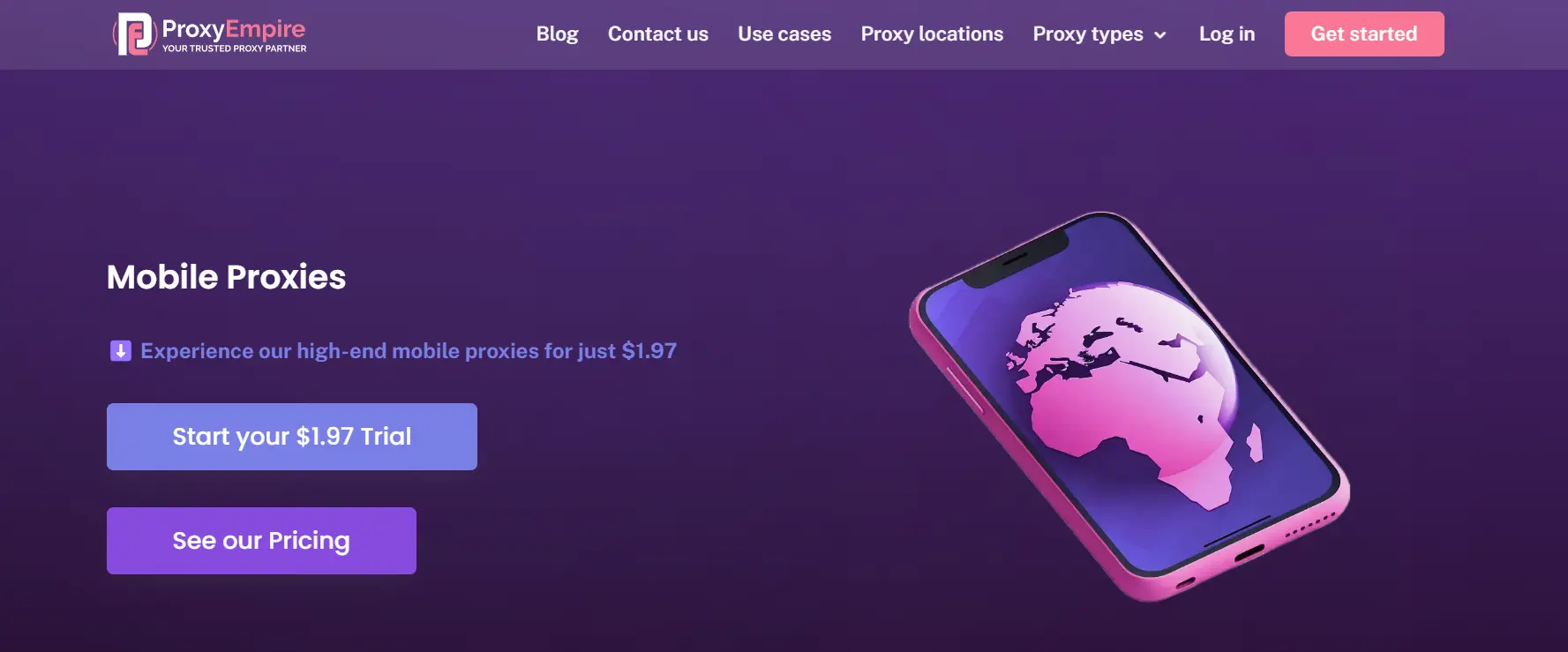 Step – 2: Choose whether you want a ProxyEmpire Residential Plan or a ProxyEmpire Mobile Plan.
Then decide whether to start a free trial or purchase a plan directly.
Step – 3: Then, you will be asked to register. Fill up the details asked for, check the little box, and click on 'Register.' You can also choose to log in if you already have an account.
Step – 4: You will have to go through email verification. Fill in the information accurately and click on 'Submit.'
Step – 5: Choose whether you wish to pay with Bitcoin or not.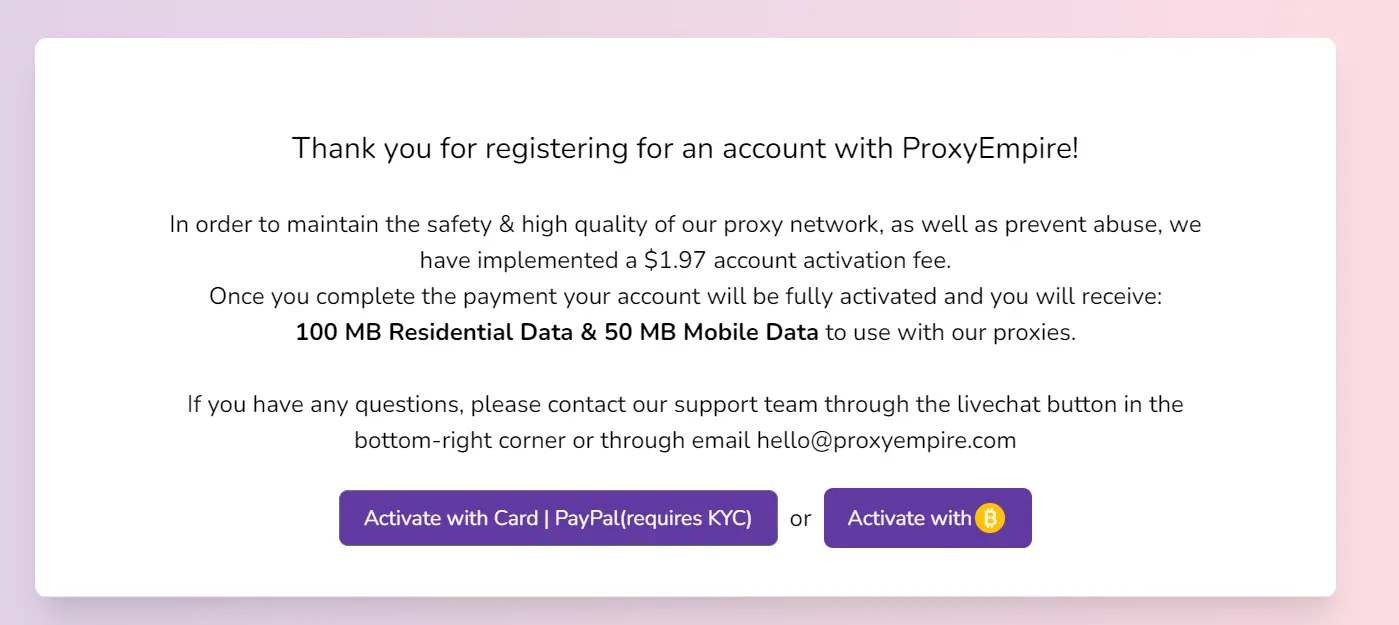 Step – 6: Select your location and click on 'Continue'. Finish the verification process.
Step – 7: Complete the payment and log in to your account.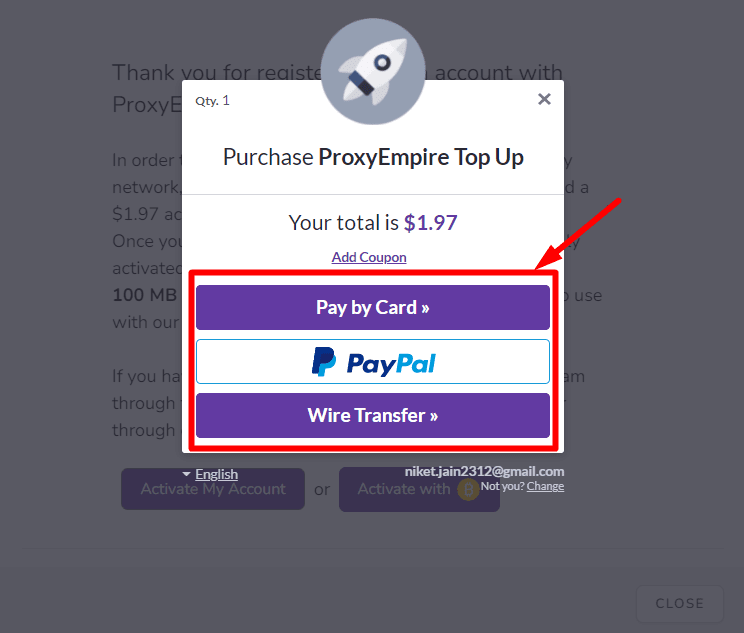 ProxyEmpire Review: Pricing
ProxyEmpire Residential Proxy Pricing Plans –
Rotating Residential Proxy
ProxyEmpire Mobile Proxy Pricing Plans –
As far as pricing is concerned, things are about typical compared to other suppliers. Residential proxies vary from $2 to $1,250 per month, while mobile proxies cost from $25 and $1,500 in terms of GB.
However, even if the costs are comparable to those of some of the more prevalent alternatives I've examined in the past, several characteristics contribute to making it an excellent value for the money.
Why Choose ProxyEmpire?
The Lowest Price
Pricing is crucial to the success of any retail business in a fluctuating market. Utilize geotagging to get market price data and change as necessary. Employ real-time data to continue attracting customers from all marketplaces.
Your Brand Must Be Protected
Is it not unpleasant when a company or competitor steals your idea? Patents and intellectual property rights are only helpful if you know who stole the core principles of your brand. Monitor intellectual property theft with ProxyEmpire and take action as necessary.
Access to the Hotel and Airline Sites Restrictions (For travel-fair aggregation)
Airline and hotel websites use the most extreme measures to prevent data harvesting by bots. ProxyEmpire's clean residential IPs can circumvent these restrictions without raising an alert or being blocked by the website.
Use Proxies in Sneaker Bots for Bulk booking of Sneakers
Premier shoe manufacturers have implemented monitoring devices to prevent resellers from acquiring their limited-edition models. They may restrict bots purchases but not residential proxy server usage.
ProxyEmpire enables you to evade such restrictions using sneaker proxies.
The Stock Market Is Currently Your Friend
Real-time data on the stock market might boost your comprehension of market trends and investment opportunities. Obtain market trends that are specific to over 170 nations.
Verify Ads and Eliminate Scams
During a campaign, nobody wishes adware visits to the website, right? Use ProxyEmpire to verify and check the IPs in reverse. You may delete the fake IP addresses and focus on the authentic ones.
Unlock the Secrets to Successful Influencer Marketing
Local customers and the following are required for influencer marketing. Who should be the most prominent individual in this city/state/country? How will they expose new consumers to your brand? Collect data from social media networks such as Instagram for each market using the cheapest residential proxies.
Website SERP Data Aggregation
Use ProxyEmpire to get the necessary information without being blocked by your users' websites. Choose the optimal IPs for data gathering from a regional and global proxy addresses list.
Pros & Cons
Pros
Starts at just $40 per month
Accepts Crypto payments
Supports HTTP, HTTPS, SOCKS4, and SOCKS5
Access to all websites globally
Acquire real-time data from public web worldwide
Legitimate Internet service providers
FAQs
What payment methods are accepted by ProxyEmpire?
They accept debit and credit cards via Stripe, and you may sign up for one of their packages directly from your dashboard. Moreover, the company accepts USD and EUR wire transactions (SEPA & Non-SEPA). Contact their sales department to make a wire transfer and offer your company's invoicing information.
Accepted payment methods by ProxyEmpire
Does ProxyEmpire offer a free trial?
There is an accessible free trial period. However, it is not entirely free. You may enroll in a trial that includes 100 MB of residential bandwidth and 50 MB of mobile data for only $1.97, enabling you to discover which IP address type is ideal for your use case.
What is ProxyEmpire?
ProxyEmpire is a well-known provider of premium proxies, using a pool of more than 3 million proxies to allow clients to collect data from any part of the world.
What is the refund policy of ProxyEmpire?
ProxyEmpire does not provide a refund policy; purchasers may evaluate the tool throughout the trial before deciding whether to purchase it.
Why is there no free trial?
Since the residential proxies they offer are the best in the industry, ProxyEmpire lets you buy a small number of proxies to text. But that amount can not be refunded. If you ask my ProxyEmpire review, the refund policy does not make it a bad service provider because they have an alternate option to buy the trial package before you commit more money to it.
Does ProxyEmpire charge any setup fees?
ProxyEmpire does not charge customers any setup fees; instead, they deliver unparalleled customer support throughout the whole process with each package.
Honest ProxyEmpire Review
Looking at this ProxyEmpire review as a whole, I can say that it is a proxy service that should be sufficient for most individuals' needs. ProxyEmpire's provision of 9,750,000+ worldwide clean IP Addresses makes it one of the top proxy providers.
The figure is not the lowest I've seen, so there should be no problem. These IP addresses are a mixture of residential and mobile proxies from over 170 countries, so diversity is not an issue. Each proxy type is available in six packages, suggesting that the service provider should be able to support both light and commercial use.
In addition, the custom package and the free trial option, which enables you to test the proxies for free, are lovely additions. Bandwidth rollover is one of the most popular aspects of ProxyEmpire, along with geotargeting and other settings.
The option to transfer unused bandwidth to the next month's billing cycle is terrific since it assures you will utilize all the bandwidth you paid for. As an added plus, there are no restrictions on the transfers, so anything may be sent without limitation.
The affordability, compatibility, and results make it an ideal option for both beginners and enterprise users. Before you check some other ProxyEmpire reviews after reading this, make sure you test proxies yourself.
Important links
If you want to check other proxy reviews, here are the quick links –
Also, explore the hand-curated list of the proxy providers based on the website you want to scrape –